Jon Bon Jovi Tests Positive for COVID Just Before Miami Concert
His band performed without the singer
Getty Images
Jon Bon Jovi tested positive for COVID on Saturday just ahead of a planned concert in Miami Beach.
The singer and his band were scheduled to perform at Loews South Beach on Saturday evening, but Bon Jovi himself did not stay. The rest of his band remained behind as the singer left to go quarantine, and they played the show after the audience was informed of Bon Jovi's condition, according to Miami's WSVN.
Reps for Bon Jovi did not immediately respond to requests for comment.
Jessica Holly, a reporter, posted a video of the "Livin' On a Prayer" singer leaving his hotel masked up.
The report of Bon Jovi COVID status came hours after a photo surfaced of the rocker meeting a fan named Edna Amendes, both of them without masks. Amendes also posted a video of her asking Bon Jovi to take one photo after seeing him get out of a car in front of his hotel.
Bon Jovi is one of the latest musicians to test positive for COVID-19, following Ed Sheeran's positive test result the week before his latest album was released.
Bon Jovi has supported COVID protocols in the past, encouraging fans to stay home to flatten the curve and wear masks.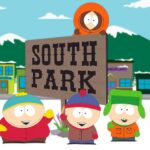 Still many online questioned Bon Jovi posting maskless photos of himself greeting fans, with comments on the tweet reading "This didn't age well" and "hope that's pre covid then."
Another Twitter user complimented Jon for taking photos with fans, but questioned why he would do so maskless in Florida.
The band Bon Jovi's most recent album "2020" in October of 2020. The singer and his wife also opened up a Community Restaurant called "JBJ Soul Kitchen" in 2020 as well.
A post shared by Edna Mendes (@edna_amendes)
https://www.instagram.com/p/CVqh-qyrK5J/
A post shared by Edna Mendes (@edna_amendes)
https://www.instagram.com/p/CB-1d5KjffD/
A post shared by Jon Bon Jovi (@jonbonjovi)
Source: Read Full Article