Justin Bieber and Hailey Baldwin Were Caught on Camera the Day of Their Engagement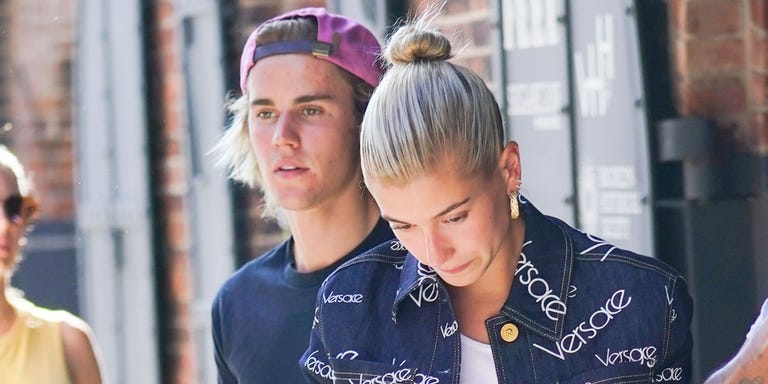 The news that Justin Bieber might now be engaged to Hailey Baldwin has basically broken the internet.
While fans are busy freaking out about the news, and Jelena-shippers are mourning the love story that never was, Bieber and Baldwin can be seen getting seriously handsy on camera, on the very same day that Bieber allegedly proposed.
In the videos and photos, Bieber and Baldwin can be seen exhibiting some major PDA while on vacation in the Bahamas, which is where the singer apparently proposed last night, via TMZ.
The pair were also spotted salsa dancing, presumably pre-proposal:
According to TMZ, some eyewitnesses saw the proposal happen. They claim "everyone was at a restaurant on the property doing salsa dancing when Justin's security told everyone to put their phones away, because something special was about to happen. They say Justin then proposed in front of everyone." Is it possible that the video was filmed right before the supposed proposal took place?
Bieber's dad, Jeremy, appeared to hint at the happy news on Instagram, by posting a super sweet tribute to his son.
In the post, Jeremy Bieber wrote, "@justinbieber Proud is an understatement! Excited for the next chapter!" Could that next chapter be… marriage?
People is reporting that, according to a source, Bieber's engagement isn't totally unexpected: "It's kind of a surprise, but kind of not. Justin has been extremely happy these past few weeks. He has known Hailey for a long time. This might seem sudden, but they know each other very well."
Source: Read Full Article