Kate Beckinsale Is SCARY Flexible! And Thinks She Looks Like Ryan Reynolds?!
Kate Beckinsale is late night talk show GOLD!
The Underworld star visited Jimmy Fallon on The Tonight Show Sunday night (in a special post NFL game time slot) and delivered back-to-back viral moments.
The first? Explaining why exactly it is people seem to think she's "got a fake leg."
She explained:
"I did a video in the gym, stretching, and I'm quite flexible. So now there's a thought that possibly I've got a rubber leg or a I've got a 'pretend' leg. Which, if I had, I've kept it awfully quiet! For decades!"
Um, what is she talking about?
If you haven't seen the Instagram vid from a couple weeks ago, here is the stretch that launched a thousand conspiracy theories:
https://www.instagram.com/p/B3frFiCAy-k/
Yowza!
We're not sure if this is showing Pete Davidson what he's missing or if this is what intimidated him into running away! LOLz!
Damn, that is impressive! As Jimmy exclaimed:
"That's like something you do to a Barbie doll!"
Kate explained her mutant power flexibility by saying:
"I've always been like that. I did ballet when I was a kid… and now I can cause worry about a fake leg. That's really all I've got."
What? Such nonsense! She also has her acting talent and, of course, her ridiculous good looks, which she's used to advertise everything from Diet Coke and Absolut Vodka to Russell Hobbs appliances.
However, her own view of her facial features might surprise you. When Jimmy brought up how he patterned his late '90s look on the boy cut she wore in Shooting Fish, she pointed out the celeb she thinks she actually does look like. Then she surprised everyone by saying:
"I look exactly like Ryan Reynolds."
Um, huh? Yeah, the studio audience didn't quite know how to take that one either, but she's not being sarcastic. She continued, with all sincerity:
"Like in a shocking way. Like sometimes when I see a bus going by with a poster on it I'll think, 'Damn I look hot — oh no, wait, that's not me… also, I never did that movie.'"
Seriously. What on EARTH is she talking about???
Here's both of them, in the same lighting, on the set of The Tonight Show: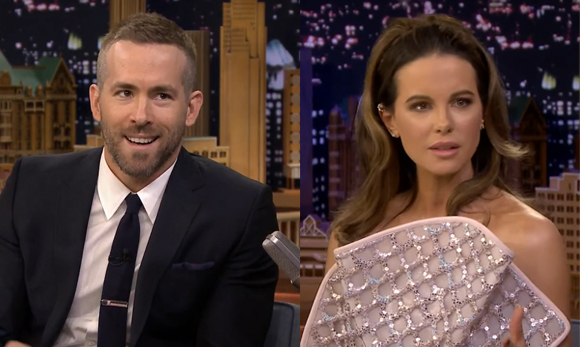 Jimmy was understandably incredulous as well, even holding up the best side-by-side comparison his crew could put together.
When Kate asked:
"It's weird, right?"
He simply responded:
"I don't really see it."
We didn't think we'd be saying this ever, but same, Jimmy Fallon. Same.
See all the late night hilarity (below)!
Related Posts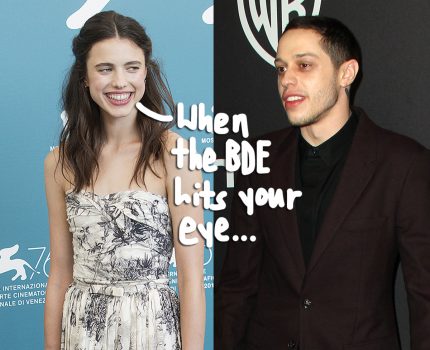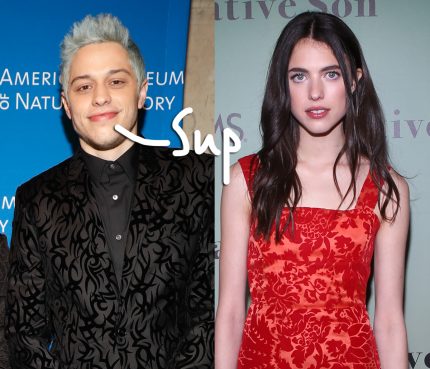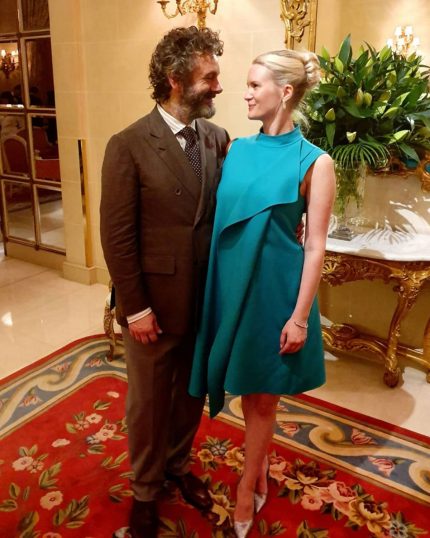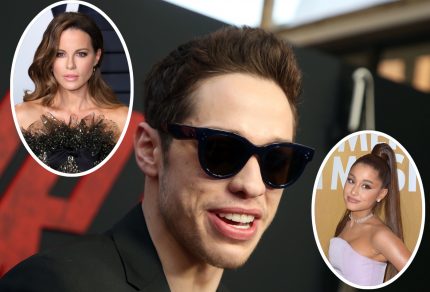 Source: Read Full Article