Kate Middleton Gives Birth!
The royal baby is here! Kate Middleton welcomed her third child on Monday, April 23 — St. George's Day, nonetheless (St. George is the patron saint of England). KMid was admitted to the Lindo Wing maternity ward at St. Mary's Hospital in London just before 6:00 am London-time, and gave birth a few hours later. Or, "was delivered safely of," as Kensington Palace rather awkwardly put it on Twitter:
Her Royal Highness The Duchess of Cambridge was safely delivered of a son at 1101hrs.
The baby weighs 8lbs 7oz.
The Duke of Cambridge was present for the birth.
Her Royal Highness and her child are both doing well.
Per the Palace's statement, KMid's third child is a baby boy who weighs 8lbs 7oz — and yes, Prince William was around to welcome him into the world! And also yes, the Queen & co. are thrilled! (Think of the birth as a late birthday present for the Queen, who turned 92 over the weekend — this is her sixth great-grandchild.) Making things extra official, the requisite royal bulletin is now being displayed outside Buckingham Palace: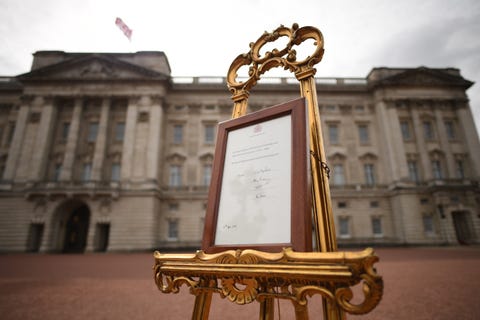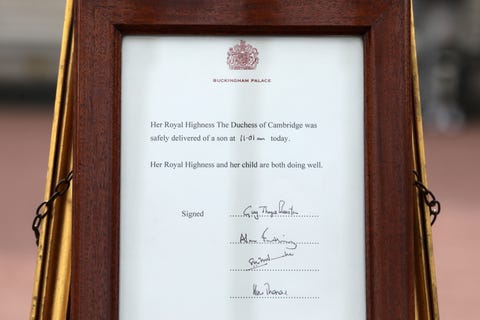 Kate and William's third child will be the fifth in line to the throne, after Prince Charles, Prince William, and his older siblings George, and Charlotte.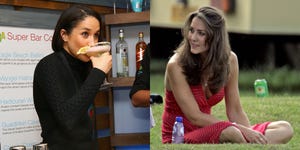 Source: Read Full Article