Kids Can't Get Enough of Prince Harry's Beard on the Royal Tour in Australia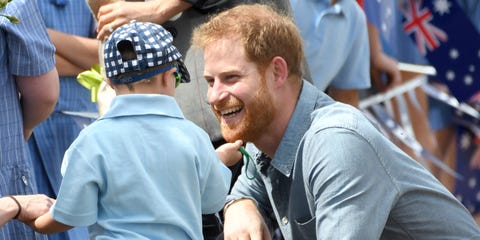 Following the happy news that they're expecting their first baby together, Meghan Markle and Prince Harry have had some adorable interactions with kids during their royal tour of Australia.
From petting dogs, to reuniting with one 98-year-old superfan, Meghan and Harry's royal tour has been keeping the expectant parents extremely busy so far. And throughout every event, some of the youngest fans of the royal family have been patiently waiting to meet the Duke and Duchess.
In fact, one adorable kid not only gave Prince Harry the biggest hug, but also decided to stroke Prince Harry's beard. In a video clip of the gorgeous moment, the young royal fan cuddles Prince Harry, before stepping back to admire the Duke's beard. He then starts stroking the impressive facial hair, which Harry seems to find hilarious. Basically, it's exactly what any of us would do in the same situation: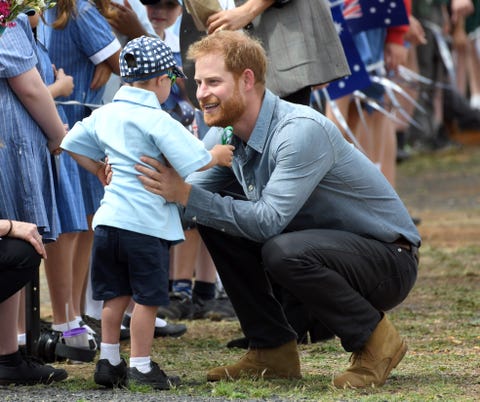 Royal commentator Victoria Arbiter even called it a "royally cute moment," which is definitely accurate. It's also worth noting that after a hug from Meghan, the sweet fan went back to Harry for another hug, before stroking the royal's head. There was no playing it cool whatsoever.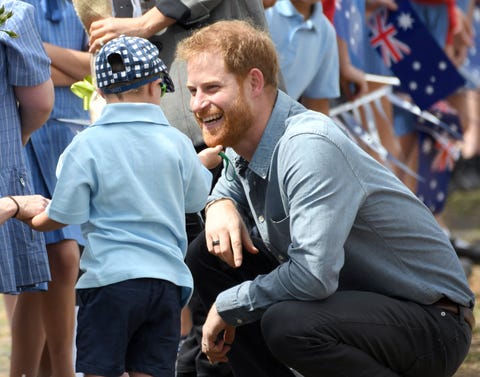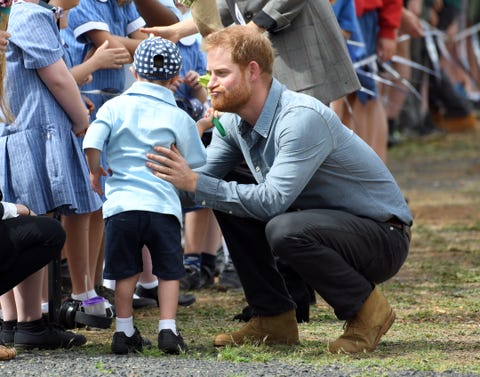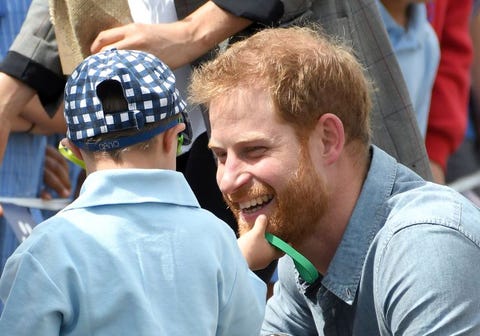 Despite having only just started their first royal tour, Meghan and Harry have been meeting their fans everywhere they go. Groups of schoolchildren have also been waiting to meet the royals, and Harry has been only too pleased to stop and chat with everyone.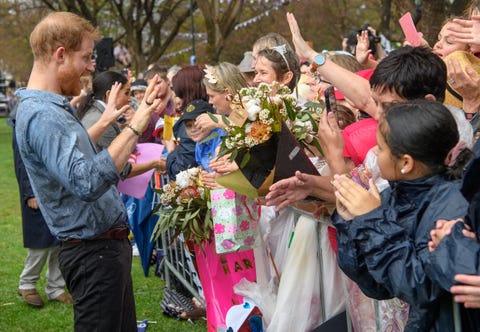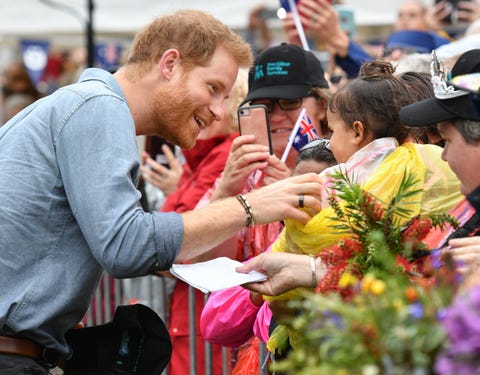 Now that we know Prince Harry is about to become a father for the first time, it's clearer than ever that he's going to be the best dad.
Source: Read Full Article