Kylie Jenner Seen with No Makeup and Her Natural Hair In Rare Outing
We haven't seen much of Kylie Jenner these days. With the coronavirus going around, she's been keeping a low profile at her home and practicing social distancing. But on Sunday, April 19, Jenner reportedly stepped out and went to hang out with her BFF Stassie Karanikolaou. The makeup mogul let her natural looks shine by going makeup and wig-free and looked nearly unrecognizable in photos snapped by paparazzi.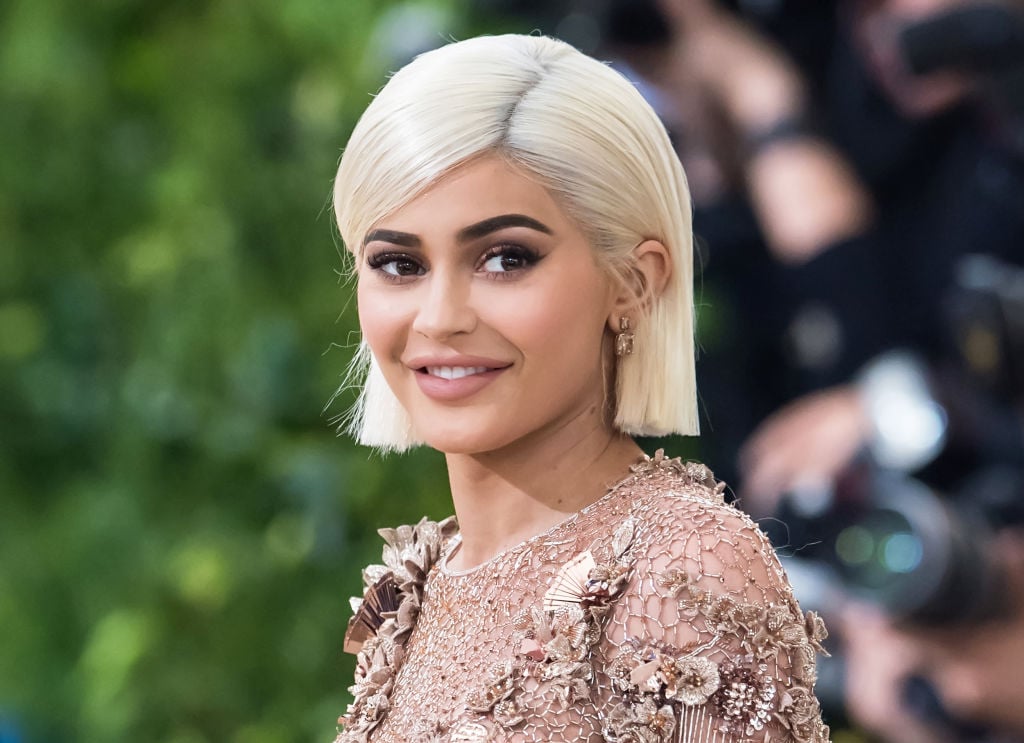 Kylie Jenner's latest outing
Dressed in a tie-dye sweatshirt and matching sweatpants, Jenner reportedly went to visit Karanikolaou at the YouTuber's home in Beverly Hills, California.
In photos published by The Daily Mail, the makeup star is seen with a fresh face and her shoulder-length hair pulled into a bun. She didn't even have on any accessories, only bringing a bag of salt and vinegar kettle chips and a container of water. See the pictures at the link above.
Fans were stunned on by the photos and noted on websites such as Twitter that they barely even recognized Jenner.
"That can't be her," read one tweet while another fan wrote that Jenner "looks like a different person."
It's definitely a turn in direction from her usual look. Fans know that Jenner loves a good tan, contour, and wig. But now that the coronavirus has forced us inside and left us with nothing to do, it seems that she decided to embrace her natural beauty and do away with all the extras.
Kylie Jenner received backlash for hanging out with Stassie Karanikolaou
Jenner later faced criticism over the outing due to the fact that she'd previously urged fans to stay at home and isolate themselves from others amid the coronavirus pandemic.
She told them for weeks that she had been staying inside and away from others during the outbreak. However, it appears that she's no longer following those rules despite the ongoing crisis, which has fans pretty annoyed.
"Hypocrites as usual," one person wrote on social media. 
"The entire family is very good at this – aka living a lie," said another comment.
Jenner has yet to respond to the backlash.
What else Kylie Jenner has been doing during the coronavirus outbreak
For the most part, it seems that Jenner has just been at home with her daughter, Stormi Webster, whom she shares with ex-boyfriend Travis Scott.
Sources previously told E! News on April 13 that Jenner hadn't really seen anyone aside from Scott and Stormi — not even her sisters or the rest of her family.
"Kylie really misses her sisters and her nieces and nephews, but its been nice having Travis around so much," the insider continued. "He has been at Kylie's house and they have been doing a lot of family stuff."
The source also used the moment to clarify the status of their relationship, noting that the two are not back together despite rumors that they are.
"Things are good between Kylie and Travis. They are co-parenting and in a groove. They love being a family together and watching Stormi who constantly amazes them and make them laugh. They love their little family life together," the insider added of the couple, who split in September 2019 after nearly two and a half years together.
Only time will tell what happens between them. But regardless of the outcome, it's clear that they. will always have lots of love for each other.
Jenner told Harper's Bazaar in March: "We're like best friends. We both love Stormi and want what's best for her. We stay connected and coordinated. I think about [my parents] in situations with Stormi what they would do. They were very hands-on with me, and I want the same for Stormi."
Read more: Tory Lanez Hit On Kylie Jenner and Fans Are Totally Here for This Potential Romance
Source: Read Full Article