Kylie Jenner Wore a Kris Jenner Pixie Cut on Instagram and the Resemblance Is Unreal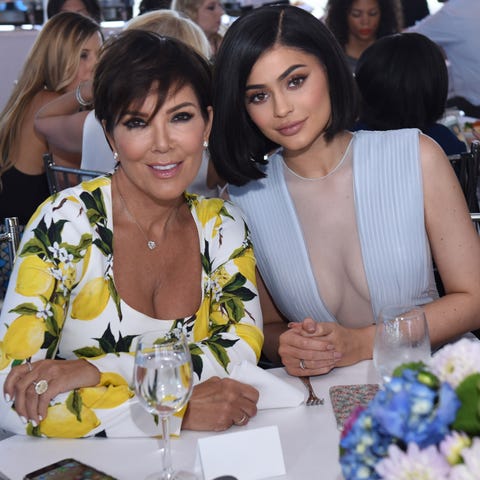 Kylie Jenner just debuted a dramatic new haircut on Instagram, and she looks so much like her mom Kris Jenner it's crazy.
She posted two screenshots of her in (what it's probably safe to assume is) a wig FaceTiming with her mom. She wrote "obsessed with you @krisjenner" on one of the pictures.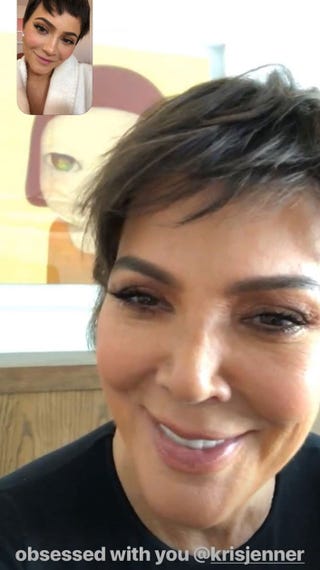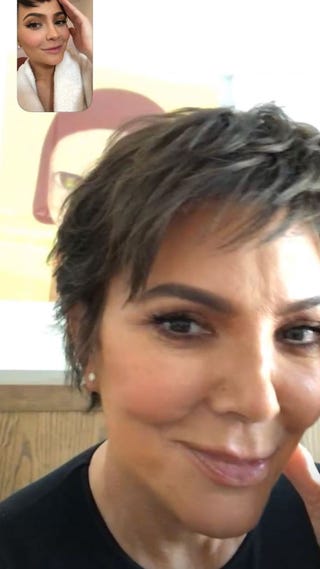 And like… which one is which? They seriously look so much alike it's insane. Am I making this up or do they have identical eyebrows?
Kylie rocks the momager haircut quite well, TBH. Is this foreshadowing a future career choice? Maybe we're looking at the next generation of Kardashian/Jenner management.
TBD on what Kylie was wearing this wig for, but either way it looks really good on her. Not everyone can rock that style, but it looks like she definitely can.
In other Kylie aesthetic news, she confirmed on Instagram last night that she's using her lip fillers again. In an Instagram story, she thanked her dermatologist for coming through with a "late" night lip touchup.
She stopped using them in July, but it looks like she's back on that lip filler grind for the time being.
Follow Emma on Instagram.
Source: Read Full Article