Kylie Jenner's Response to Kendall's Clapback Shows Her Support for Her Sister
Members of the Kardashian-Jenner family are accustomed to having their haters throw unnecessary rude comments at them from time to time. Luckily, being in the spotlight for over a decade has allowed each one of them to develop a pretty thick skin, and they are usually able to take the criticism in stride.
Throughout the years,  the Kardashian-Jenner siblings are always there to have each other's backs whenever shade is thrown their way. And that was definitely the case when Kendall Jenner was the recent recipient of several rude online comments. Here is a look at what went down on Twitter and how Kylie Jenner came to support her sister.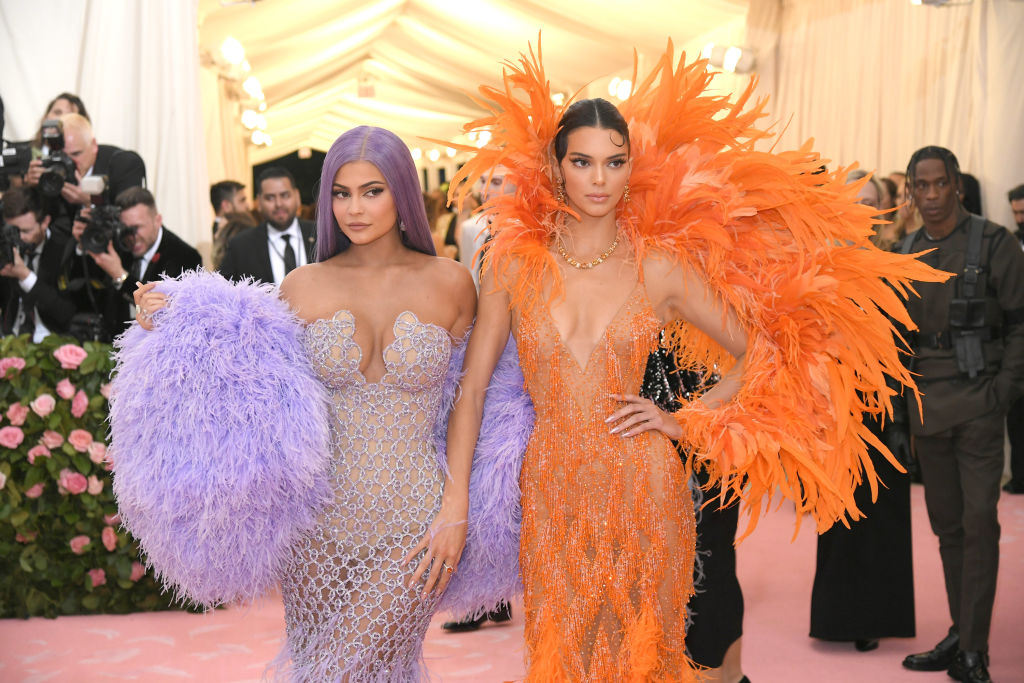 Does Kendall Jenner have a thing for basketball players?
Kendall has always done her best to keep her romantic life as private as possible. However, that has not stopped many of her fans from investigating and speculating about her romantic interests. In the last few years, she has been linked to several high-profile celebrities, including several NBA stars.
The first NBA player that she was ever linked to was Chandler Parsons back in 2016. The pair were spotted out on the town a couple of times together, however, neither of them has ever confirmed that they were in a relationship. And shortly after that, she was rumored to have dated Utah Jazz point guard, Jordan Clarkson.
Then, in 2017, she started dating Blake Griffin. The two seemed to be getting pretty serious. While Griffin played for the LA Clippers, Kendall would attend his games and cheer him on. Then, in 2018, he was traded to the Detroit Pistons, and the two ultimately found a long-distance relationship to be too difficult and split up soon after he moved.
She then moved onto yet another basketball player in 2018 when she met and started dating Philadelphia 76ers player, Ben Simmons. According to The Blast, she and Simmons had a sort of on-again, off-again, no-strings-attached relationship for the next year-and-a-half. And they were even spotted together again in March of this year.
Fan criticize Kendall Jenner for her relationship history
Kendall Jenner was recently photographed with NBA star Devin Booker (who also happens to be Jordyn Wood's ex-boyfriend). As soon as the picture was posted online by TMZ, online trolls wasted no time jump onto Twitter to make rude, and somewhat sexist, remarks about Kendall's love life.
A few comments on Twitter suggested that Kendall was being "passed around" by different NBA players. One fan had tried to show support of Kendall by writing: "Maybe she is passing them around."
Kendall Jenner had the best response to the haters on Twitter
When Kendall saw what everyone was saying about her relationships on Twitter, she clapped back by saying, "They act like I'm not in full control of where I throw this c**ch."
Kylie responded with a simple response: "lmao tweet of the year" and their other sisters rallied behind with their support, illustrating how Kylie and the rest of the Kardashian-Jenners support their sister in her relationships and her dating choices.
"Seeing this made me cackle," wrote one fan. And many other fans Tweeted many supportive messages for both Kylie and Kendall and praised the way that the two sisters handled the online trolls.
So far, neither Kendall nor Booker has confirmed a relationship. However, as many fans noted, Kendall is a single woman in her 20s who should be able to hang out with whomever she wants without being criticized for it.
Source: Read Full Article