Lady GaGa Talks Bradley Cooper Dating Rumors, Her History With Self-Harm, & More For 'Elle'
It's been over a year since Lady GaGa starred alongside Bradley Cooper in their box office hit, A Star Is Born, where the pair's palpable chemistry captivated fans everywhere.
In the time since, the 33-year-old songstress has long moved on from the romance rumors surrounding her and her beloved costar, but she took some time to directly address them and dive into a larger conversation about mental health in a new interview with Oprah Winfrey for Elle.
First, check out the glossy's cover girl and these amazing shots (below):
https://www.instagram.com/p/B4hnOvinh29/
https://www.instagram.com/p/B4hsPKtH441/
https://www.instagram.com/p/B4hwL11n8BD/
In the interview though, Winfrey got straight to the point and asked how GaGa felt about all the speculation she and Cooper had an off-set romance. As you'll recall, the speculation really got its legs after the two performed their hit song, Shallow, at the 2019 Oscars. To this, she replied:
"Quite frankly, I think the press is very silly. I mean, we made a love story. For me, as a performer and as an actress, of course we wanted people to believe that we were in love."
The Poker Face crooner continued, explaining the laugh she and Bradley shared at our expense. She said:
"We wanted people to feel that love at the Oscars. We wanted it to go right through the lens of that camera and to every television that it was being watched on. And we worked hard on it, we worked for days. We mapped the whole thing out — it was orchestrated as a performance. In truth, when we talked about it, we went, 'Well, I guess we did a good job!'"
The only two people who probably thought they did too good of a job were her then-fiancé, Christian Carino, and the Hangover star's then-girlfriend, Irina Shayk, who respectively ended their relationships with the stars around the time those dating rumors reached their peak.
But as the starlet noted, their sultry vibes were all part of an act! Oprah also told the performer of her own conversation with Cooper and shared his reaction to reports of their supposed secret affair:
"We were talking about all the rumors about you guys last year. He said if they had been true, he never would have been able to look you in the eye sitting at that piano. He said his Catholic guilt would have never let him be able to look you in the eye at that piano."
Well, there you have it — straight from both sources!
The Born This Way artist continued her chat with the talk show legend, getting real about a deep, dark part of her past: admitting to battles with her mental health and how she used to cut herself. She confessed:
"I was a cutter for a long time, and the only way that I was able to stop cutting and self-harming myself was to realize that what I was doing was trying to show people that I was in pain instead of telling them and asking for help. When I realized that telling someone, 'Hey, I am having an urge to hurt myself,' that defused it. I then had someone next to me saying, 'You don't have to show me. Just tell me: What are you feeling right now?' And then I could just tell my story."
Wow. What a raw, brave, and powerful admission.
GaGa said she was reluctant to share this painful truth but noted she's "grateful" she no longer self-harms and chose to be transparent now as not to "glamorize it."
The musician also spoke at length about her experience as a sexual assault survivor after being repeatedly raped at the age of 19, as well as how she struggled to live with what happened to her while managing chronic pain brought on by fibromyalgia.
The star said hopes she can serve as an inspiration to others going through similar situations:
"I have PTSD. I have chronic pain. Neuropathic pain trauma response is a weekly part of my life. I'm on medication; I have several doctors. This is how I survive. But you know what, Oprah? I kept going, and that kid out there or even that adult out there who's been through so much, I want them to know that they can keep going, and they can survive, and they can win their Oscar. I would also beckon to anyone to try, when they feel ready, to ask for help. And I would beckon to others that if they see someone suffering, to approach them and say, 'Hey, I see you. I see that you're suffering, and I'm here. Tell me your story.'"
As her career continues to grow and evolve, both musically and in the world of film, the entertainer reflected on how her purpose has shifted to something bigger than herself:
"I think as my career has grown and changed and I've done different things, I've become very mindful of my position in the world and my responsibility to humanity and to those who follow me. And I consider myself to be a kindness punk. I look back at everything I've done, and I look at what I'm doing now, and punks, you know, have a sort of reputation for being rebellious, right? So for me, I really view my career, and even what I'm doing now, as a rebellion against all the things in the world that I see to be unkind. Kindness heals the world. Kindness heals people. It's what brings us together—it's what keeps us healthy."
Now, with the launch of her very first makeup line under the name Haus Laboratories, GaGa is excited to contribute to the conversation of inclusivity in a new way. She added:
"I wanted to do it because (a), I had the time—I wanted to put everything into it, which I do with everything that I do. I don't just put a company together, hire a staff, and have them do it. I said this the other night at our launch: "My fingerprints are all over this. It's a crime scene." And (b), I felt that I had the platform and had built the foundation around what I stand for, so that when this company came out, it would be a rebellion in a kind way against the status quo of beauty as it is today, which is in many ways on social media, a competition. It's a beauty pageant in a lot of ways. This company exists in an influential space in culture where we say, "Our Haus. Your Rules." And everyone is welcome—all gender identities."
It sounds like girl took a page from Rihanna's book, as the Fenty Beauty creator has taken the beauty world by storm in recent years with her messages of diversity and representation for all.
But, hey, here's more than enough room for everyone to thrive and we're here for it!
Thoughts on all this, Perezcious readers? Let us know in the comments!
Related Posts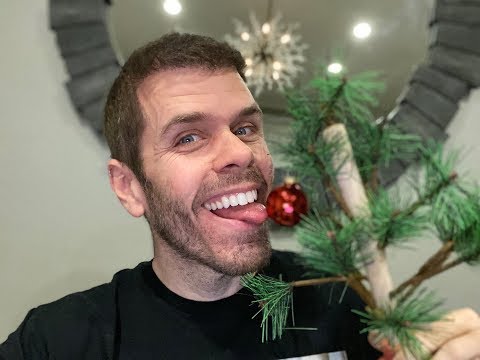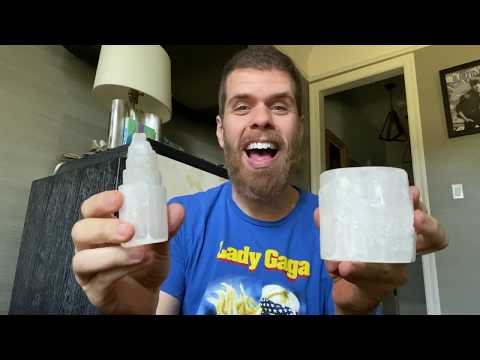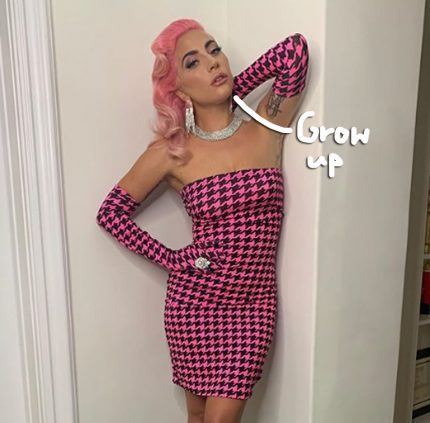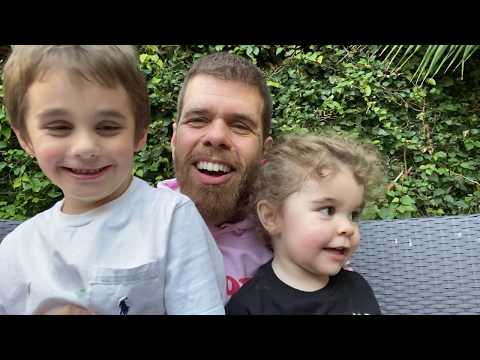 Source: Read Full Article