Luke Bryan adopts 18-year-old rescue dog expected to be 'a forever hospice foster'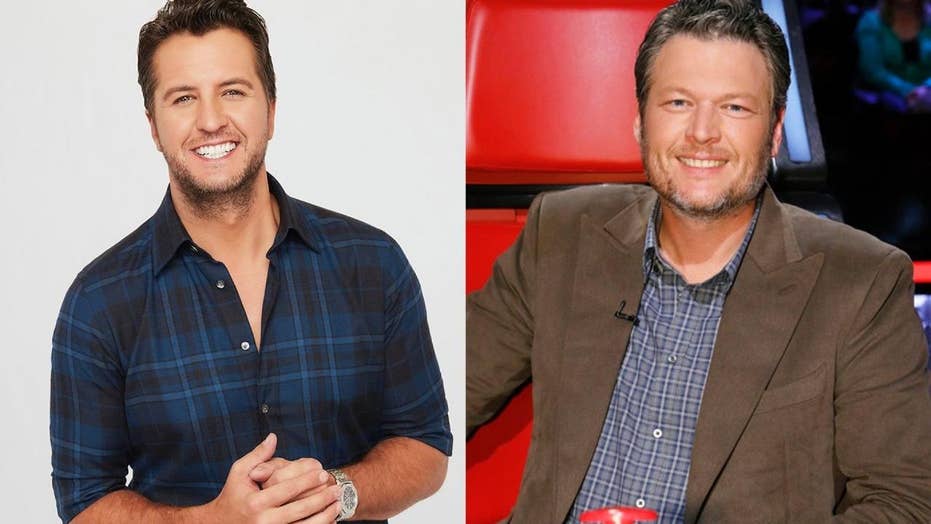 Blake Shelton beating Luke Bryan in primetime ratings war
A Nashville-based animal rescue group expected 18-year-old "Poochie" would live out the rest of his life without a permanent family.
But Proverbs 12:10 Animal Rescue was pleasantly surprised when a special — famous — family decided to step in last weekend to save the dog they considered "a forever hospice foster." The senior pup was surrendered by his previous family after they became allergic.
"God had different plans for [Poochie]," the rescue group wrote on Facebook, announcing country superstar Luke Bryan and his wife, Caroline, offered to adopt the dog.
BROOKLYN DECKER TELLS BODY-SHAMER WHY SHE'S A 'BAG OF BONES'
The Bryans were devastated after reading Proverbs' posts about Poochie on social media and decided to give the dog a happy ending it deserves — on their farm.
"Luke Bryan and his beautiful wife, Caroline applied and adopted Poochie this past Saturday!" Proverbs confirmed. "He is pictured here with his new mom, Caroline and his previous foster, Lacy Marie! He is loving life on the Bryan farm and soaking up all their love. Who knows, maybe Poochie will inspire a country song!"
Dozens of people commented on the rescue group's post, applauding the family for taking the 18-year-old canine in.
"Thank you Luke for adopting this sweetie. He'll know love hopefully for a few more years," one Facebook user commented.
"God Bless You Luke & Caroline. You won't regret or ever forget giving this old timer the love and warmth that he needs in his twilight years. We celebrate when ours reach the 'Double Digit Club' and this one has been in the club awhile! Thank you, Thank you! Make each day the best day!" another fan wrote.
CALIFORNIA FIRE DEPARTMENT EVICTS BELOVED CAT AFTER COMPLAINT
"Bless Luke Bryan and his family ♥️❤️What a great guy!" a third added.
Lavonne Redferrin, Proverbs 12:10 Animal Rescue's director and founder, told People the group is "thrilled" the Bryans adopted Poochie.
"[We] know he is in great hands. Caroline Bryan has graciously given us updates on our sweet boy. Their adopting this sweet old guy will allow us the chance to save yet another," Redferrin told the publication.
Source: Read Full Article