Megan Fox and Machine Gun Kelly Just Crushed Their Red Carpet Debut at the 2020 AMAs
Sunday is inarguably the worst night of the week *cries softly* —but hey, the 2020 American Music Awards are happening, so at least there's that! While award shows this year aren't exactly the same as usual due to coronavirus safety measures, the AMAs hosted a (socially distant) red carpet that new couple/twin flames Megan Fox and Machine Gun Kelly made their official debut as a couple on. And yes, they nailed it, with Megan wearing a gorgeous asymmetrical green dress, and MGK wearing…this casual outfit: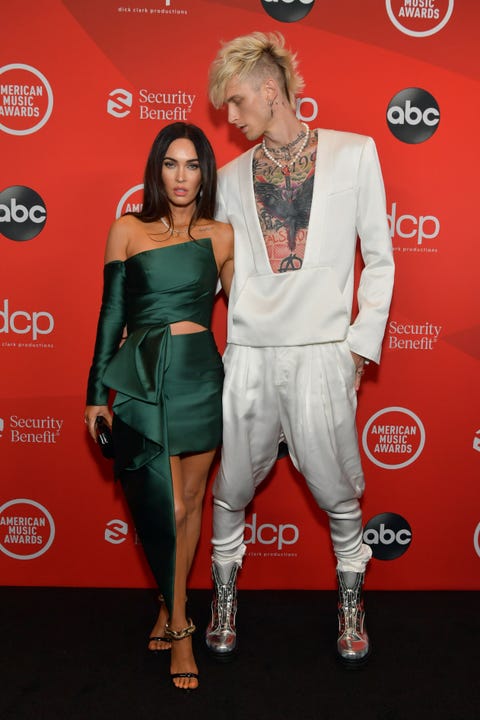 Megan is set to present at the AMAs, while Machine Gun Kelly will be performing alongside Blink-182's Travis Barker.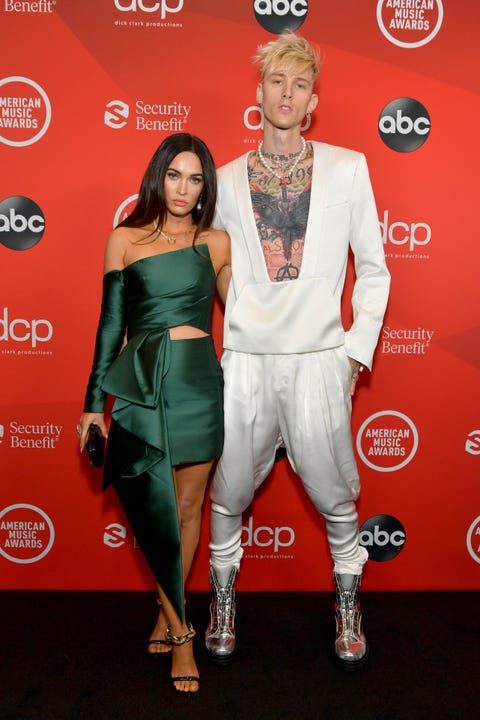 As a reminder, these two were first seen together back in May amid rumors that Megan and Brian Austin Green had split. Megan's since talked at length about how they fell for each other while filming Midnight in the Switchgrass, saying "I knew right away that he was what I call a twin flame. Instead of a soul mate, a twin flame is actually where a soul has ascended into a high-enough level that it can be split into two different bodies at the same time. So we're actually two halves of the same soul, I think. And I said that to him almost immediately, because I felt it right away.…I think it was the second day [of filming]. I asked him to come into my trailer for lunch, and I put him through all of this astrology stuff. I went deep right away. I knew before I even did his chart, I said to him, he has a Pisces moon. I could tell by his energy."
Cool cool cool.
Source: Read Full Article