Meghan and Harry's Procession Compared to Kate and William's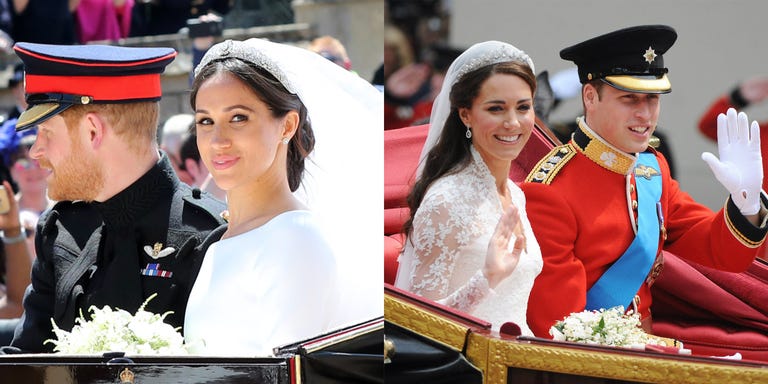 Now that Prince Harry and Meghan Markle are officially a married couple, it's only natural to want to compare them to Kate Middleton and Prince William.
There are so many ways in which Prince Harry's wedding was different from his brother, Prince William's, and one such difference involves the carriage ride after the service.
The Duke and Duchess of Cambridge's carriage ride through central London following their wedding in 2011 is now iconic. Greeting their fans for the first time following their nuptials, Prince William and Kate Middleton looked elated to finally be a married couple, and to have so many people joining them in their celebrations: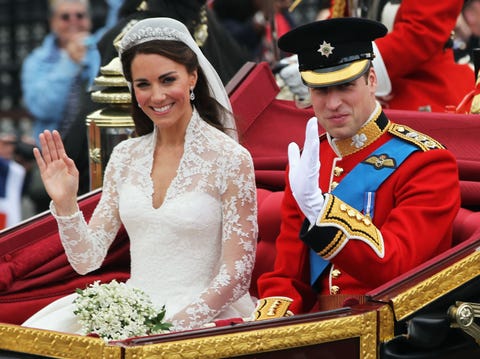 While Prince Harry and Meghan Markle looked just as happy to have finally gotten married, their carriage ride in their own Ascot Landau carriage was much more pared down. And while Meghan is used to the camera, and could be spotted smiling broadly for the crowds and photographers, Prince Harry seemed a lot more reserved: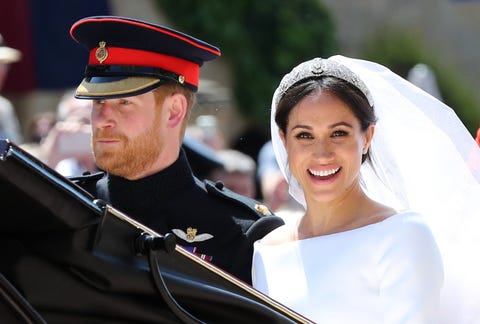 As Prince Harry had looked quite nervous throughout the wedding ceremony, it's possible that he was ready to take a breath, and retire to somewhere peaceful with his new wife. However, the crowds were certainly ready to welcome the new Duke and Duchess of Sussex, and to celebrate their wedding day with them: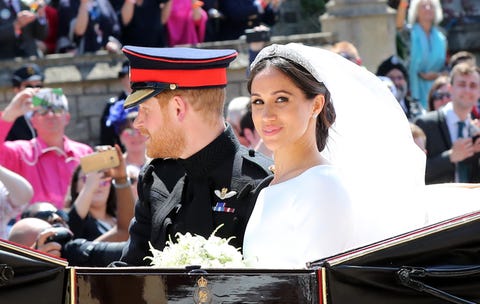 It's worth noting that both Kate Middleton's and Meghan Markle's carriages looked like they were plucked from the pages of a fairytale. Both carriages had different color schemes, in keeping with their respective weddings: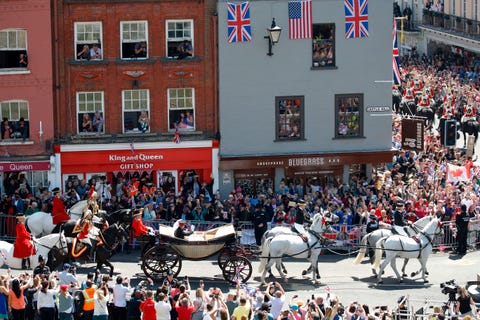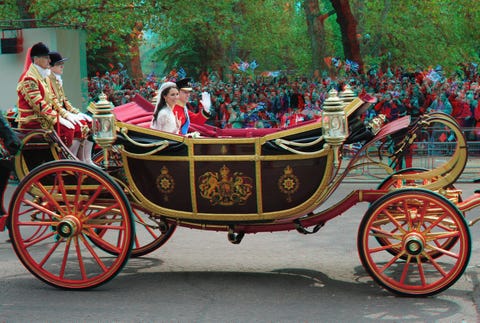 Both carriage rides were undoubtedly magical, and reflected the differing styles the princes chose for their wedding days.
Source: Read Full Article