Meghan Markle Gives First Interview Three Months After Oprah Tell-All
Meghan Markle is celebrating Father's Day by sharing the inspiration behind her new children's book, The Bench, which was inspired by a poem she wrote to husband Prince Harry for Father's Day 2019.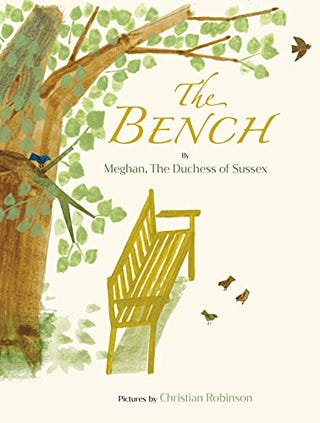 Meghan appeared on NPR Weekend Edition on Sunday for her first interview since the Oprah Winfrey tell-all to discuss the book. "As most of us do, you go, what am I going to get them as a gift?" Meghan said during the interview, which was recorded shortly before she welcomed daughter Lilibet Diana on June 4. "And I thought I just wanted something sentimental and a place for him to have as a bit of a home base with our son."
So, she gifted him a bench with a plaque, that reads, "This is your bench. Where life will begin/ For you and our son/ Our baby, our kin."
Meghan continued to explain more about her children's book.
Later in the interview, she added, "I really hope that people can see this as a love story that transcends the story of my family… In many ways, pursuing a more compassionate and equitable world begins with these core values."
You love all the deets on the royals. So do we! Let's overanalyze them together.
Source: Read Full Article