Open Post: Brett Kavanaugh's closing statement is about how 'forceful' he is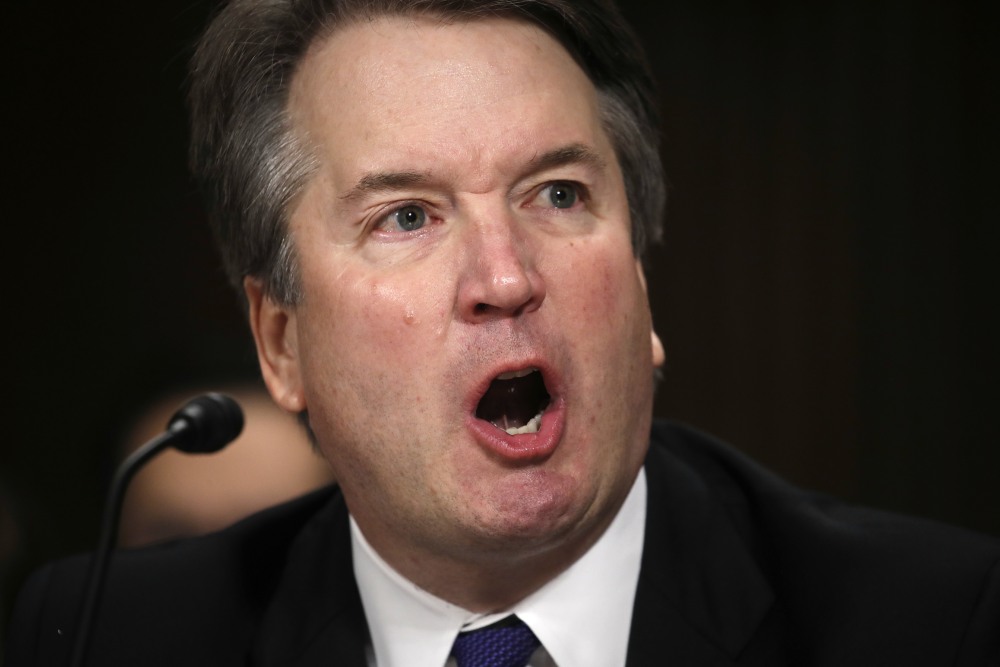 This is going to sound bizarre from a cynic like me, but I honestly believe we have a chance? I remember when Brett Kavanaugh was first nominated by Donald Trump, I was so depressed that I could barely function for weeks. Then Dr. Christine Blasey Ford came out, told her story, testified before the Senate Judiciary Committee and her bravery inspired me. I understand completely if you've had a really difficult few weeks/months/years, but I'm going to be Suzy Sunshine for one brief moment: I think we have the "no" votes.
The Senate floor vote on Brett Kavanaugh is being held today, at 10:30 am. Red-state Democrat Heidi Heitkamp has already said she's voting no. Republican Jeff Flake – who was the reason why the sham FBI investigation came into existence – still seems to be on the fence, and he's not saying how he'll vote. He was reportedly in a closed-door meeting with Chris Coons (Democrat) for a while yesterday. Lisa Murkowski might be on the fence (although my guess is that she votes yes on Kavanaugh). And Montana Republican Steve Daines is missing the vote:
I have a theory about what is really happening today, but it involves electoral math and Republicans underestimating the long-term effects of using Kavanaugh as a political pawn, so I'll keep it to myself for now. In the meantime, Kavanaugh wrote a last-minute op-ed in… the Murdoch-owned Wall Street Journal. The op-ed is "I Am an Independent, Impartial Judge." That's like going on Sean Hannity's Fox News show and claiming impartiality. Here's part of Kavanaugh's op-ed:
… I testified before the Judiciary Committee last Thursday to defend my family, my good name and my lifetime of public service. My hearing testimony was forceful and passionate. That is because I forcefully and passionately denied the allegation against me. At times, my testimony—both in my opening statement and in response to questions—reflected my overwhelming frustration at being wrongly accused, without corroboration, of horrible conduct completely contrary to my record and character. My statement and answers also reflected my deep distress at the unfairness of how this allegation has been handled.
I was very emotional last Thursday, more so than I have ever been. I might have been too emotional at times. I know that my tone was sharp, and I said a few things I should not have said. I hope everyone can understand that I was there as a son, husband and dad. I testified with five people foremost in my mind: my mom, my dad, my wife, and most of all my daughters.
[From The Wall Street Journal]
Pro-tip: when you've been accused of multiple instances of attempted rape, rape and sexual abuse, it's a good idea to NOT brag about how "forceful" you are. But to summarize his op-ed, he's arguing that he can't be trusted to be a neutral arbiter on the bench when it involves anything that affects him personally, and he sometimes is an emotional, hysterical, forceful, aggressive mess but you should still vote for him because he's related to women. Terrible closing statement.
Newspapers around the country have used their staff editorial pages to denounce Kavanaugh and encourage their senators to vote "no." All of these people came out against Kavanaugh as well: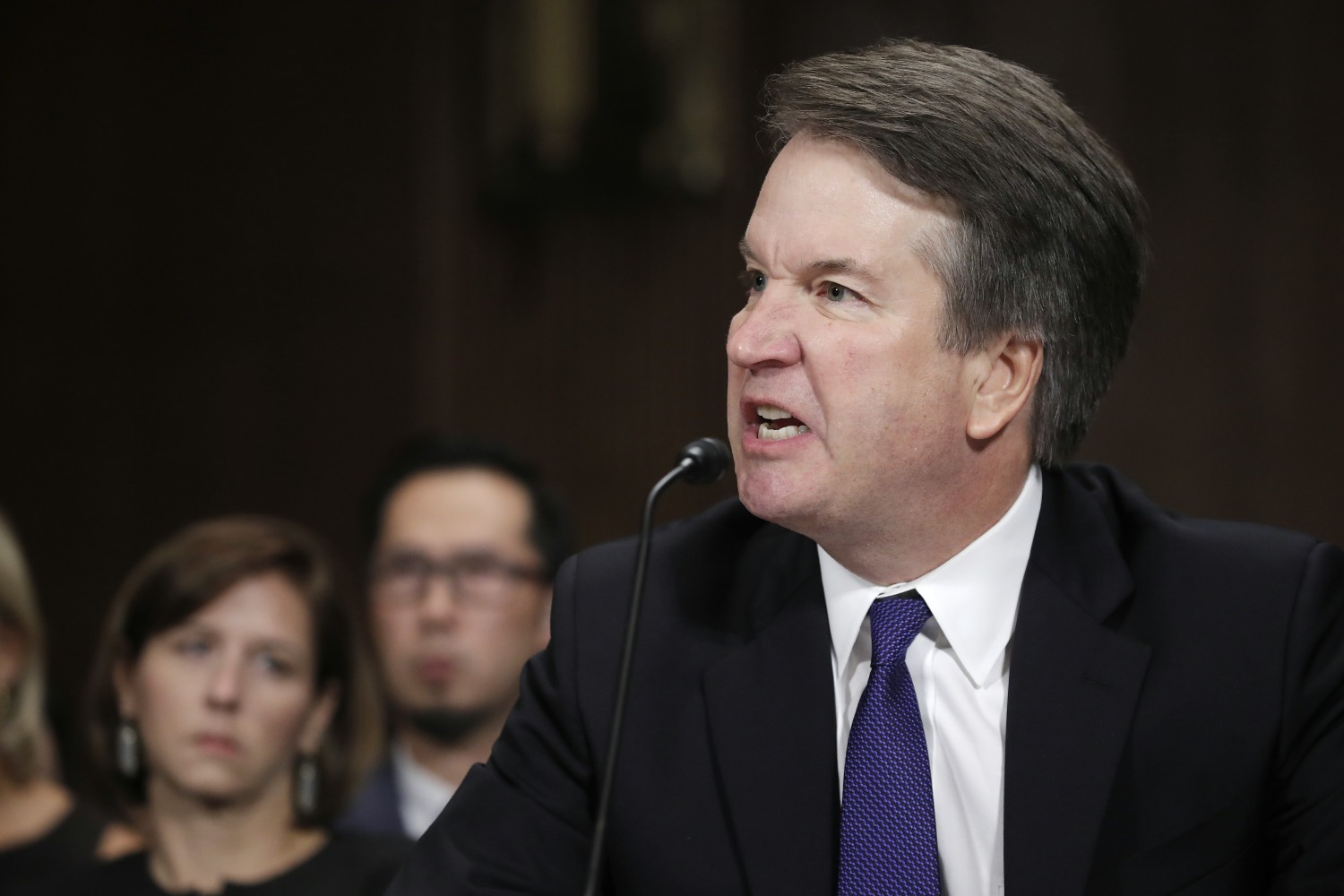 Photos courtesy of Avalon Red.






Source: Read Full Article