Orlando Bloom Reveals He Was Celibate For Six Months Before Meeting Katy Perry!
Orlando Bloom took some time off from bedroom-related activities before meeting Katy Perry… and apparently, the break did him well!
The 43-year-old actor revealed as much in a Sunday Times interview this weekend, opening up about how he abstained from sex for more than six months right up until he sparked a romance with the 35-year-old pop singer. And now, well, the two of them are over the moon together with a baby on the way… so something must have worked out, right?!
It all started ahead of ever meeting Perry, when Bloom opened up to pal Laird Hamilton, a legendary professional surfer, who suggested the actor try celibacy after he admitted he "wasn't happy" with his sex or love life. Bloom explained it more to the outlet, saying (below):
"Laird said, 'If you want to be serious about a relationship, go celibate for a few months and figure it out.' It takes away the idea of going to a party and thinking, 'Who am I going to meet?' I was suddenly, like, 'Oh, I can have a relationship with a woman that is just friends.'"
Ummm, yes, Orlando, that is possible, ya know! LOLz!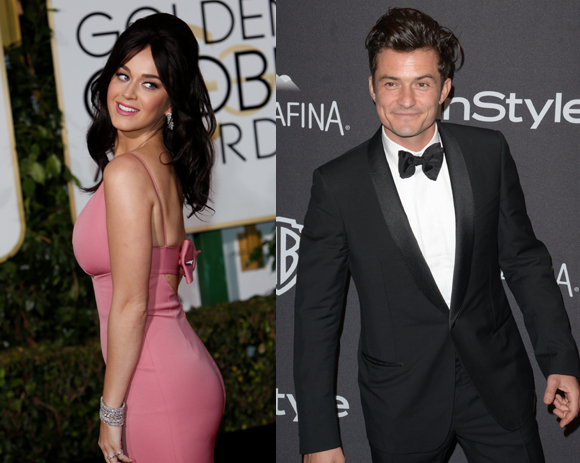 The film star low-key admits he'd never really had relationships with women before that were strictly platonic, but after a few months of celibacy, he liked the results so much that he decided to keep going.
Bloom added:
"I was going to do three months , but I was really enjoying the way I was relating to women, and to the feminine within myself. Still, it was insane. I don't think it's healthy. I don't think it was advisable. You have to keep it moving down there."
LOLz!!! That's one way to put it…
Of course, it wasn't just sex talk for Orlando here, either; the popular movie star opened up a bit about Perry's journey to pregnancy, too, revealing that the two of them are incredibly happy with the way things are working out. The actor said:
"This kind of joy isn't something you can put into words—or really wrap your head around. Obviously, we've known for a long time before going public. As you can imagine, it's such an incredibly precious, private, yet commonplace moment to be sharing with the world. The whole family is over the moon."
Awwww! That's such an adorable quote! So happy for these two!
Of course, this will be Bloom's second child — he shares a 9-year-old son, Flynn, with his ex-wife Miranda Kerr, who is currently married to Snapchat co-founder Evan Spiegel.
And Bloom even got some time in to shade the s**t out of Kerr with another quip to the outlet during their interview this weekend, too. He explained how Flynn thinks he and Katy are the fun couple to hang out with, saying:
"My son put it so well. I asked, 'What's it like with Mum and her husband? How's it different to us?' He smiled and said, 'You're the fun couple.'"
Wow!!!! Shady as f**k… and we kind of love it! Ha!!!
What do U think about all that shade, Perezcious readers?! And more to the point… what about this whole celibacy thing?? Crazy AF, or is there something to it?!
Sound OFF about all of this and more down in the comments (below)!!!
Related Posts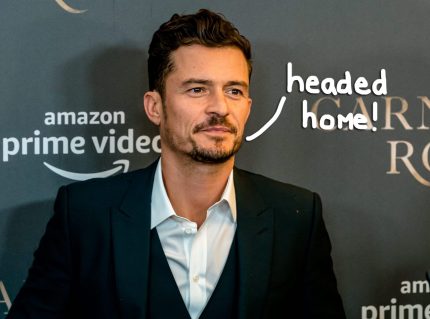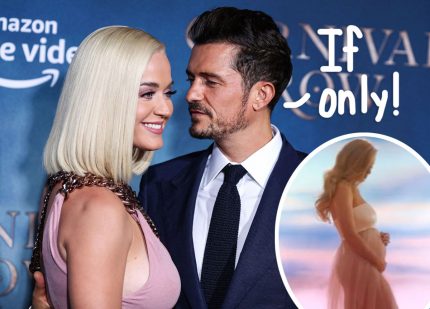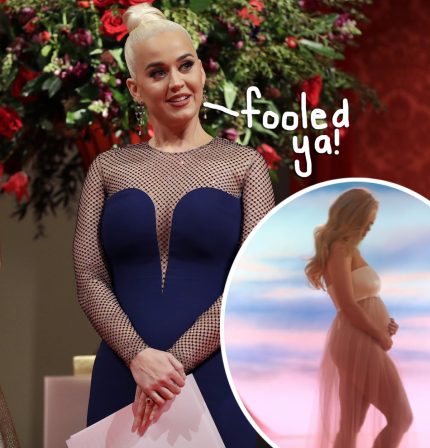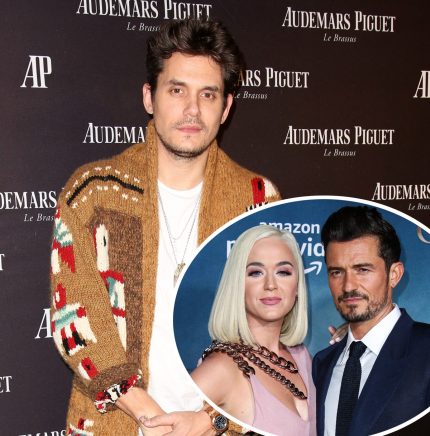 Source: Read Full Article