Outer Banks's Chase Stokes and Madelyn Cline Seal Their Best Kiss Win With a Steamy Smooch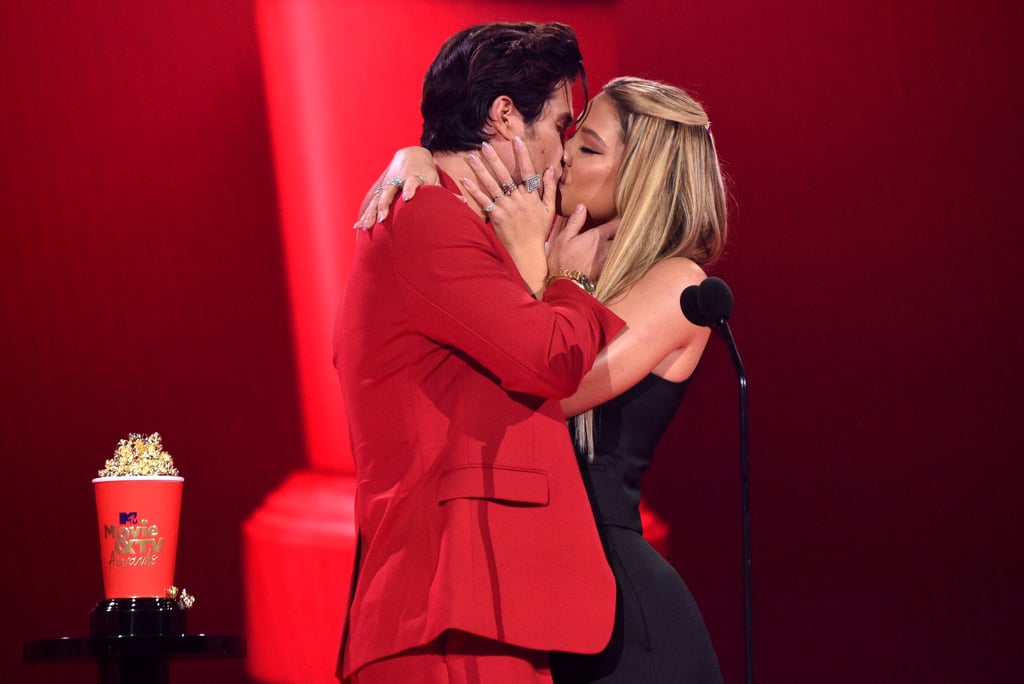 Chase Stokes and Madelyn Cline are resurrecting an old MTV Movie and TV Awards tradition. On May 16, the Outer Banks costars (and real-life couple) took home the golden popcorn trophy for best kiss, and following in the footsteps of former winners — like Ryan Gosling and Rachel McAdams — Chase and Madelyn sealed the win with a steamy smooch of their own. There must've been something in the air, because presenters Addison Rae and Tanner Buchanan also puckered up for the cameras.
Chase and Madelyn's exciting win comes on the heels of a big Outer Banks announcement: the show will be returning this summer. The cast reunion (plus Chase and Madelyn's big kiss) on Sunday night was just a taste of what's to come. Get ready, Pogues and Kooks: we're heading back to the beach.
Source: Read Full Article