Pete Davidson Going Gold For Kim Kardashian's Christmas Present? Spotted At Jewelry Shop Getting Special Order!
Ooh, looks like Pete Davidson may have gone all out for Kim Kardashian's Christmas present!
The SNL star was spotted taking a spin in his new girlfriend's car — a luxury Rolls Royce. We guess he's visiting town while the show is on hiatus and needed some way to get around. Especially with an errand like this to run!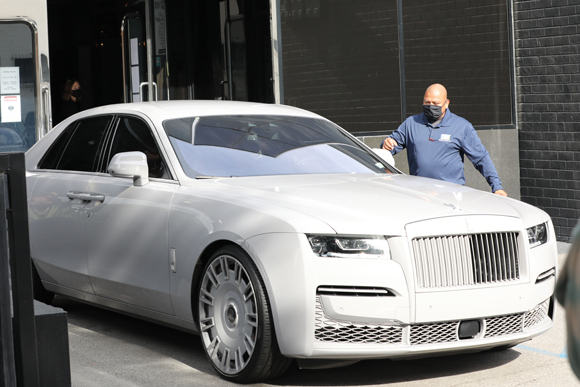 The comedian was photographed making a stop at a high end jewelry store called XIV Karats in Beverly Hills. Innerestingly, he didn't go in the store. Instead, someone brought a black bag outside to him shortly after he arrived. That screams to us that he was picking up something he got engraved — or possibly even custom made — at an earlier date.
Could this be something for Kim?? We know from his exes Pete is known as a love bomber, who worships new girlfriends with sweet gifts. And 'tis the season, of course.
This kind of gift is often considered more on the serious side, and they've only been officially dating a little over a month. But the 28-year-old is also known for rushing headlong into relationships, so who knows!
Besides, he has to pay gurl back for the priceless gift that was a day with Flavor Flav! Ooh, you know what? A nice watch could do that! Very Flav. LOLz! Personally we'd go with a super fancy gold engraved pen — you know, to show support since she just passed the baby bar.
What do YOU think Pete got for Kim??
Source: Read Full Article