The Photos Of Emily Ratajkowski's Engagement Ring Will Blow Your Mind Because It's Massive
Emily Ratajkowski and her husband, Sebastian Bear-McClard, tied the knot in February of 2018, just a short while after they started dating. They've been going strong ever since, but given the fact that they got married at City Hall in New York City and it was a quick decision, they never had an engagement period, and Ratajkowski didn't have an engagement ring, either. All of that has changed now, however, as it appears that McClard got his wife a huge rock (well, two). Emily Ratajkowski's engagement ring is seriously a sight to behold, and you can't help but behold its sight because, well, it's f*cking massive.
The actress/model posted two photos to her Instagram on July 11 of the rock(s) her husband got her, and oh boy, are they stunning. The first photo just shows Ratajkowski holding her hand up in the classic "look at me, I'm engaged" shot with her bae smiling in the background. The ring features two large diamonds: one square-shaped, one tear-dropped shaped. Her wedding band is a simple thick gold band that is now resting above her engagement ring.
Here's the first shot of the ring, posted without a caption.
The second photo she posted of her engagement ring is a selfie of Ratajkowski showing off the bling. She simply captioned it "✨," which is fitting.
The third photo of Emily Ratajkowski's engagement ring from Sebastian Bear-McClard was posted to her Instagram story the same day.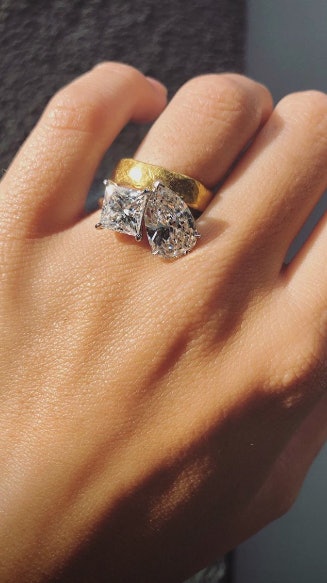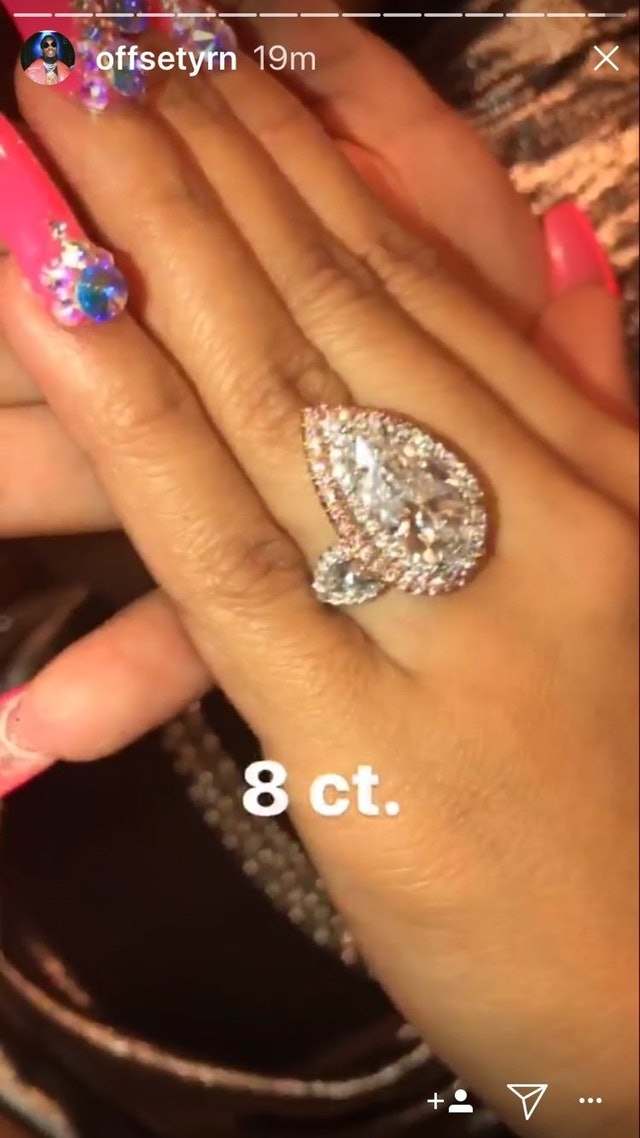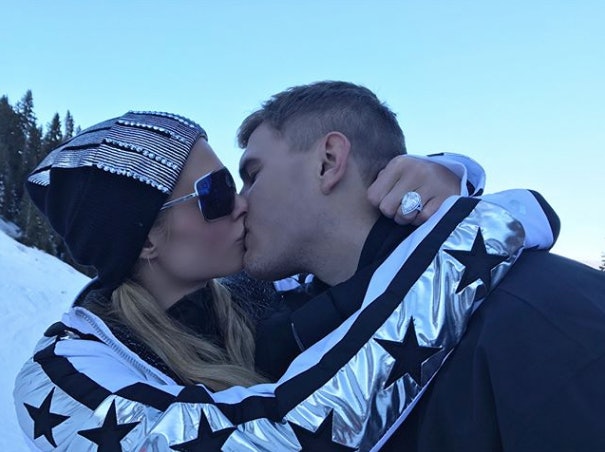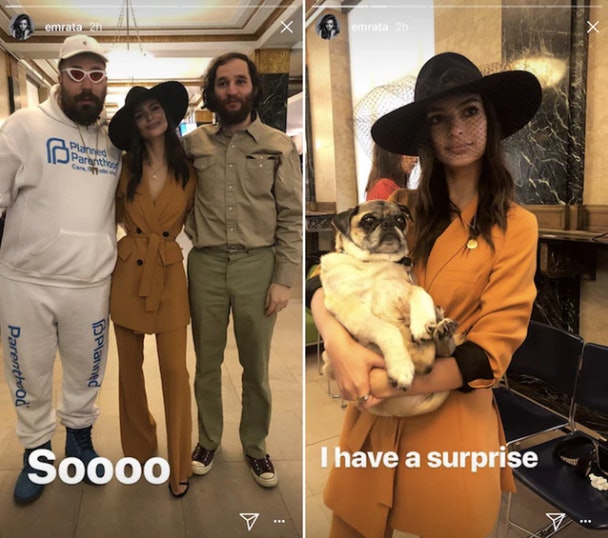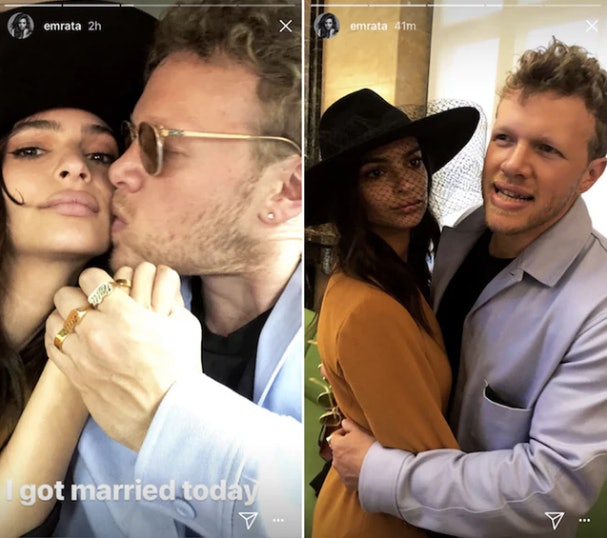 In a series of Instagram stories, the model said, "Soooo I have a surprise. I got married today." They opted to make the ceremony short, small, and sweet, with only about 10 people total invited to attend (including the creator of The Fat Jew Instagram account, Josh Ostrovsky.
Chrissy Teigen hilariously tweeted that she was upset she wasn't one of the chosen few.
She tweeted on the day of Ratajkowski's wedding, "I'm oddly mad I wasn't invited to @emrata's wedding even though we barely speak…like, I like all your photos and leave flames on some." Ratajkowski responded to Teigen's tweet in an interview on Live With Kelly And Ryan on April 18.
She said,
I wonder if Ratajkowski has trouble posting on Instagram now that she has added about 100 pounds (probably) of jewelry to her hand?
Source: Read Full Article