Polo Star Nacho Figueras Dishes on the Royal Wedding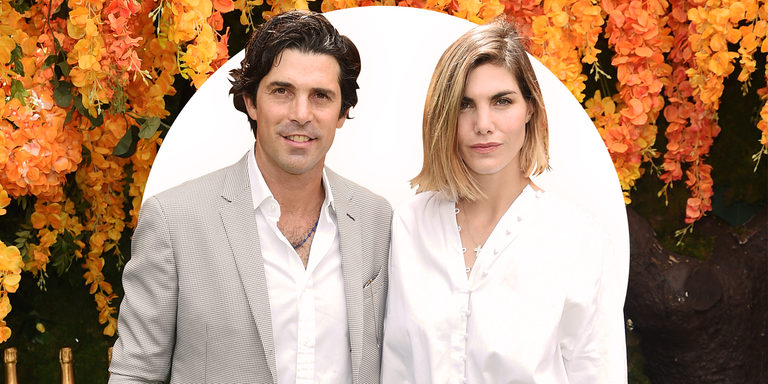 World-renown polo player Nacho Figueras celebrated another win on Saturday at the Veuve Clicquot Polo Classic, where he and Delfina Blaquier—his wife, teammate, and MVP—led their team to victory. However, two weekends prior, they were celebrating a different occasion: Prince Harry and Meghan Markle's royal wedding.
Figueras, a longtime friend of the Duke of Sussex, and Blaquier were among the first A-list guests to arrive to Windsor Castle on May 19. "It was an incredible moment, an incredible place, a historic moment, so it was great," Figueras gushed over the ceremony at St. George's Chapel to BAZAAR.com.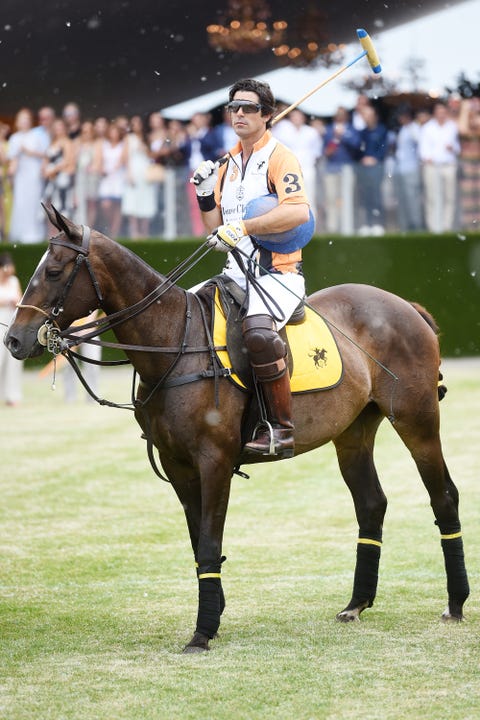 His favorite part, though, was honoring Harry. "But I was really there for my friend's wedding, so I enjoyed being there with him," the athlete said. Figueras even got some one-on-one time with the groom amidst the wedding craziness. "He was a busy man, but then we talked for a while," he added.
Figueras and Blaquier also enjoyed the afterparties following the ceremony, including the exclusive reception at Frogmore House later that evening. But don't expect the polo player to spill details on the latter. "The reception at the castle was great, and the second reception, I don't remember," he said with a wink. "I can't recall." At least we have his (possibly accidental) photo of the party invitation for clues.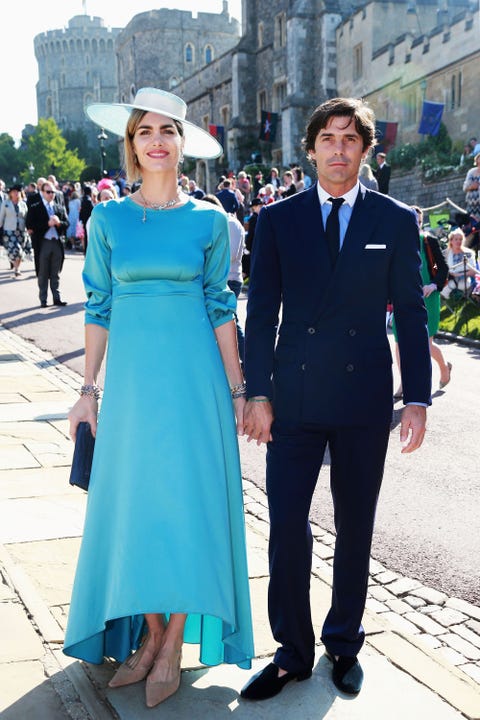 The Argentinean polo star and his wife have been together for 20 years and married for 14. When asked what marriage advice he'd bestow on his newlywed friend Prince Harry, Figueras did not hold back on the wisdom.
"I have an amazing wife, so it's easy for me to say that," he said. "I think that for us, what has worked is sharing a lot of things. We share a lot of projects and things in common—the children, the family, the travels, the polo, the horses—and we've been together for a very long time. I'm 41, so I've been with her almost half of my life, and she's 37, so she's been with me more than half of her life. I think that helps. We've been through a lot together, and I think that makes you stronger. You have to water the plant every day."
The couple has four children together—Hilario, Aurora, Artemio, and Alba—ranging from 18 to 5 years old. Like their parents, the kids are polo players, too (their eldest frequently plays in California), but Figueras makes sure to be "50/50" in teaching his brood the sport and them figure it out on their own. "I get involved and then I also push away," he said. "I can be a little intense."
Figueras is also a model, the face of Ralph Lauren Black Label, and a romance novel writer, but his passion for polo remains unmatched. "I just love it. I love horses. I love the game. I love what I do. I love that my kids love it too, so it comes very naturally," he says. "It's like every time I like it a little bit more."
Later this year, Figueras plans to visit Africa, as an ambassador to Prince Harry's Sentebale organization. He'll also face off against the royal in a charity polo match, but Harry won't be easy to beat. "He's very competitive, so no," Figueras said. "He's not an easy opponent, and he's a good teammate.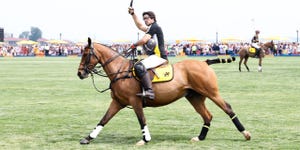 Source: Read Full Article