Prince Harry and Jon Bon Jovi's Song "Unbroken" Features the Invictus Games Choir, and It's Out Now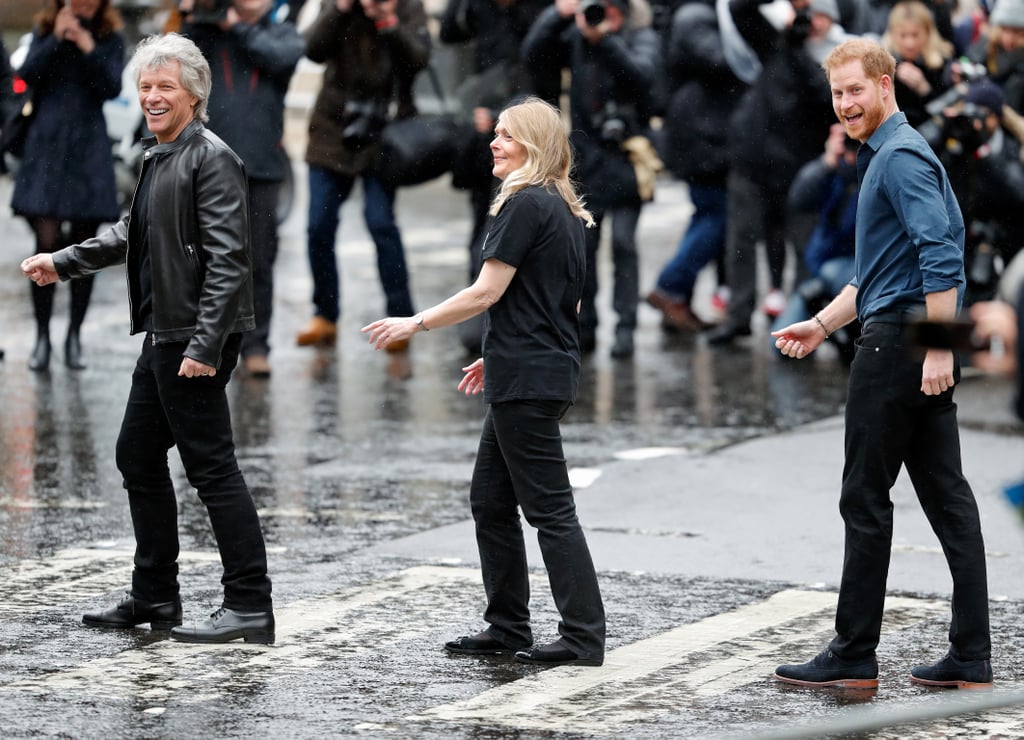 Prince Harry — er, just Harry — and Jon Bon Jovi are ready to rock! On Feb. 28, the dynamic duo united at the iconic Abbey Road Studios in London to record a single for the upcoming Invictus Games (which has now been postponed due to coronavirus). Harry, who is officially steps down from royal duties this month, and the legendary singer spoke with members of the Invictus Games Choir after they recorded a rendition of Bon Jovi's 2019 hit "Unbroken." Harry even tried his hand at singing but said in an Instagram post about the gathering that he'd be "leaving the vocals to the professionals." He and Bon Jovi also met with competitors from previous Invictus Games and re-created The Beatles' Abbey Road album cover with an Invictus athlete and a member of the choir.
The choir's version of "Unbroken," which was released on Friday, and will appear on Bon Jovi's album Bon Jovi 2020, spotlights veterans living with post-traumatic stress disorder and voices support for those who have served. The LP's release is set for May 15. Founded by Harry in 2014, the Invictus Games hosts a series of sporting events in which wounded, injured, or sick armed service members and veterans compete. Keep reading to see photos and clips from Harry and Bon Jovi's collaboration!
Source: Read Full Article