Prince William and Kate Middleton Won't Have Live-In Staff at New Home, Will Pay Rent from Private Account
Today in literally where TF are Kate Middleton and Prince William moving, there's a new report that the royals have pivoted back to Adelaide Cottage. If you've been keeping up with this whole saga, there's been a ton of speculation about the Cambridge family's relocation from their country home Anmer Hall—and just a couple days ago The Sunday Times reported that they'd chosen "The Big House" on Windsor Estate.
But now The Sun is out here reporting that Wills and Kate are, in fact, moving into Adelaide Cottage. Sources explain that the move doesn't require any costly renovations, and note that Kate and William won't use live-in staff (instead, aides will commute from nearby Windsor).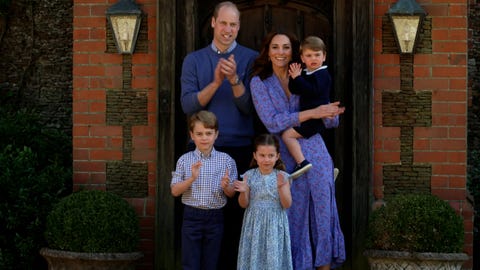 The source adds that "They had no other demands than a pleasant family home close to schools and the Queen. They will pay rent from their private account. All they need to do is move in some of their treasured furniture and possessions. The whole family is looking forward to moving in this summer and starting a new chapter in their lives together in Windsor."
It's unclear what this move means for Princess Eugenie, as the Daily Mail previously reported that sources "close to the Yorks" said she "had been trying to secure Adelaide Cottage for a while for when she moves out of Frogmore."
Source: Read Full Article