Prince William Gave the Sweetest Update on the Royal Baby and Threw In Some Dad Jokes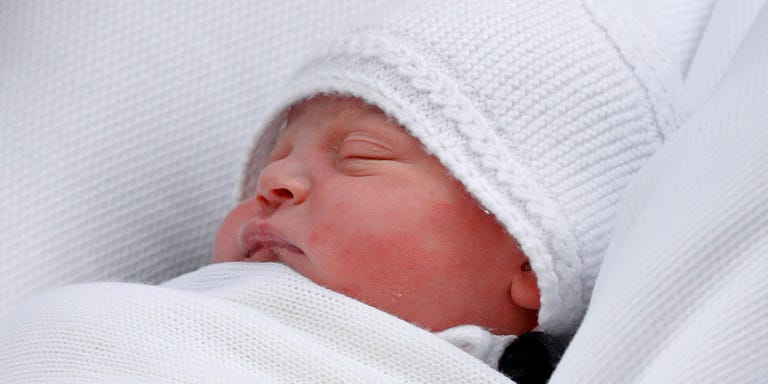 In his official photo debut, Prince William and Kate Middleton's new baby boy didn't even open his eyes once to greet his royal admirers. It turns out he's been spending his first few days at home in Kensington Palace in the same way—sleeping like, well, a baby.
At today's annual Anzac Day service at Westminster Abbey, Prince William joined his brother and soon-to-be sister-in-law, for the Service of Commemoration and Thanksgiving ceremony. At the close of the service, the Duke of Cambridge gave royal onlookers a quick update on the status of his wife and newborn son, saying that things have been going smoothly since returning home to Kensington Palace.
When a news correspondent inquired how the Duchess and little prince are doing, Prince William replied, "Very well, thanks," adding that the whole family is "in good form, luckily."
The 35-year-old father-of-three continued that his son hasn't been doing much more than snoozing since getting home.
"Sleeping's going reasonably well so far," Prince William said. "So he's behaving himself, which is good," he quipped.
With the new baby's very sleepy status confirmed, royal fans are now eagerly waiting for the Duke and Duchess to reveal the little prince's name. On Monday, as Prince William and Kate Middleton were departing St. Mary's Hospital, the newborn's father confirmed that we'll "find out soon" what moniker they gave the baby boy.
Royal fans have hedged their bets that the couple likely landed on a traditional name like Albert or Arthur—though James, Alexander and Philip are other popular options.
Want more royals? Now you can watch all of the best episodes from Bazaar's Royal Watch—right here on Prime Video.
Source: Read Full Article