Princess Eugenie's Royal Wedding Menu Mixes Formal Food & Fun Snacks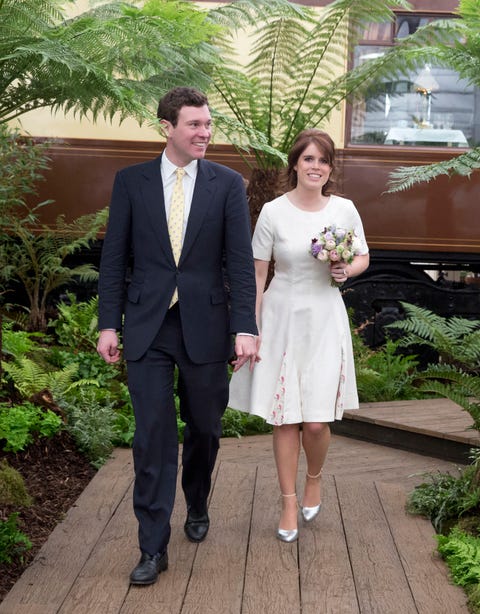 As the second royal wedding of 2018, Princess Eugenie and Jack Brooksbank's wedding menu has been much-anticipated.
Following Prince Harry and Meghan Markle's seasonal wedding menu, fans of the royal family are wondering whether Eugenie will make similar selections for her nuptials.
Town & Country previously reported that Harry and Meghan enlisted the help of Table Talk, a caterer familiar with the needs of the royal family, for their wedding day. And Brides magazine speculates that previous royal weddings could influence Eugenie's choices on October 12, 2018, although she's so far kept most details of her big day under wraps.
Here's everything we know about Princess Eugenie's wedding menu so far:
There are clues on Pinterest.
As The Sun reports, Princess Eugenie's Pinterest use could provide royal wedding fans with some much needed intel regarding her potential wedding menu. Having embraced social media in recent months, including starting her own personal Instagram account, Princess Eugenie has a board on Pinterest called "Eugenie's Guide to London."
The Sun speculates that Princess Eugenie's love of the venue Petersham Nursery in London could be a major clue as to who might be catering her wedding. The royal wrote on Pinterest, "Love the Petersham Nursery in London as a wedding destination," and while we already know where Princess Eugenie's wedding will take place, it's possible that one of her favorite venues could be providing food for her big day.
Eugenie also points to London restaurants The Detox Kitchen and The Mae Deli as food providers that she loves. Is one of them going to be creating a wedding menu for the royal and bringing the dishes to Windsor?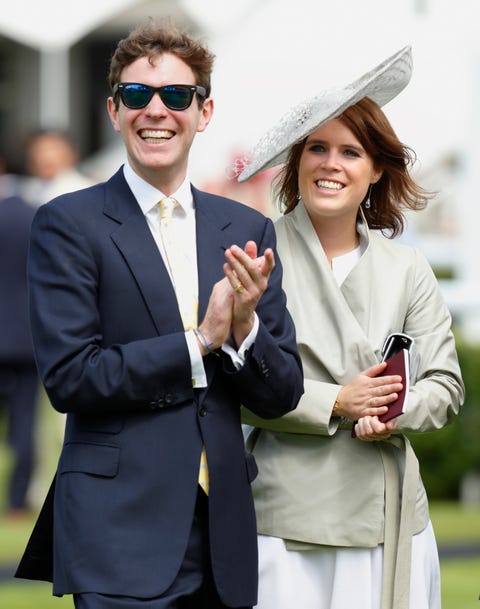 Princess Eugenie's wedding menu will be traditional—and expensive.
As Eugenie and her fiancé have reportedly invited 850 guests to their wedding, their food bill is likely to be even higher than Meghan and Harry's.
Per Brides magazine, it's thought that Eugenie and Jack will opt for a "traditional post-ceremony brunch," just like Harry and Meghan, but that the extra guests they've invited will make the cost of catering skyrocket.
Bridebook founder, Hamish Shephard, tells Brides that Princess Eugenie's family could be spending anything from approximately $130,000 and $197,000 on food for her wedding.
The evening reception will feature fun and unexpected snacks.
Even though the daytime receptions are likely to be formal in terms of menu, it's rumored that Eugenie and Jack will have an informal wedding party the day after their wedding.
View this post on Instagram
#tbt to really cool moments in life!!
A post shared by Princess Eugenie (@princesseugenie) on
The Sunday Times reports that the Saturday night party will feature "dodgems and funfair rides, coconut shies, lots of food stalls, loads of cocktails, bloody Marys for the hangovers, and a festival vibe." Basically, the menu will be completely different from the formality and decadence of their wedding day, instead opting for fun, relaxed, and tasty treats, which sounds like the perfect party.
Source: Read Full Article