Priyanka Chopra's Instagram Of Nick Jonas Is All Heart Eyes & I Can't Handle It
If you had asked me in 2017 where Priyanka Chopra would be on a Saturday night, I probably wouldn't have guessed a Nick Jonas performance. The rumored couple are clearly very into each other at the moment, and Priyanka Chopra's Instagram of Nick Jonas is just further evidence of that. Can you say #couplegoals?
On June 30, Nick Jonas performed at a music festival in Brazil, and in attendance was his supposed better half Priyanka Chopra. To celebrate the singer-songwriter's set, Chopra took to Instagram to share a video of Jonas performing, along with a caption that says "him" along with the classic heart eyes emoji. Then, just to bless all of us on Instagram, Chopra zoomed in on Jonas' face displayed on a circular screen. Here I thought I was a huge Nick Jonas fan, but I have to say that Chopra might have one-upped me on with this post. That's fine, I'll step aside for now.
For those who saw Chopra's Instagram and thought, 'hm, that seems familiar,' it might be because on June 22, Nick Jonas posted a photo of Chopra smiling along with the caption "her" and yes, that heart eye emoji was included.
These two are seriously trying to kill me from their cuteness.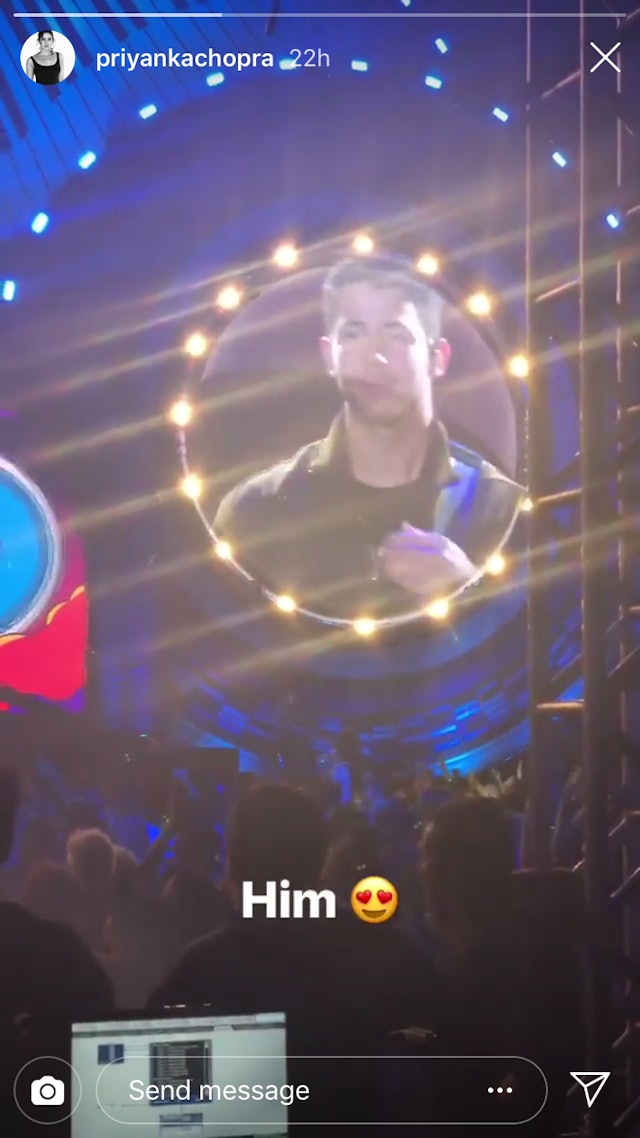 I personally can't wait to see where Chopra and Jonas' apparent relationship goes. One thing is for sure, we can expect plenty of heart eye emojis.
Source: Read Full Article