Ree Drummond and Her Kids Recreated the Cover of Her First 'The Pioneer Woman' Cookbook and Fans Love It
It's been a long time since Ree Drummond's first The Pioneer Woman cookbook was released and her kids have grown up in front of our eyes. Drummond and the kids had a bit of fun recreating her first cookbook cover photo, which featured The Pioneer Woman star in the foreground with her kids in the background.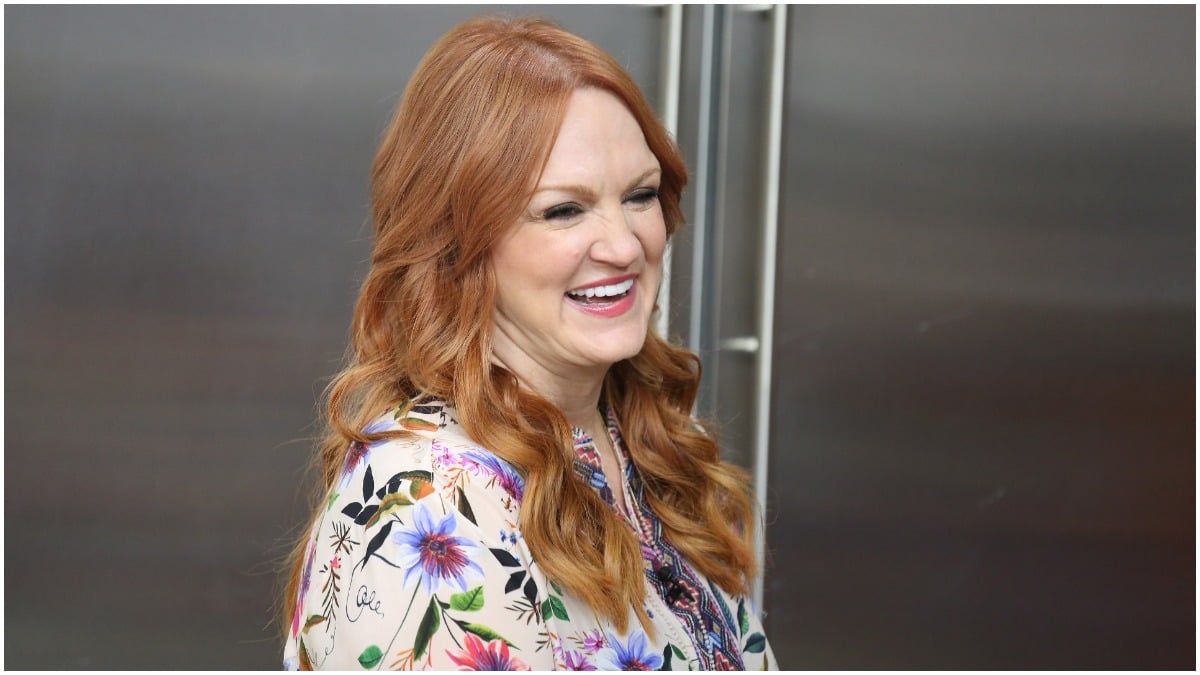 Ree Drummond and her kids recreated a 2009 cookbook cover
In a Sept. 2 blog post on The Pioneer Woman website, Drummond shared that she and her kids had a little bit of fun recreating her 2009 cookbook cover. On The Pioneer Woman Cooks: Recipes From an Accidental Country Girl, Drummond smiles wide while holding a pot and her kids are seen in the background, though they are out of focus.
Just for fun, the Drummonds recreated the image, only the kids are all grown up now so the outcome was slightly different.
Drummond reflected on her first cookbook in the post, pointing out how her husband Ladd took the photo for the cover. "Here it is, my first cookbook from 2009, when I was just barely forty and knew nothing about writing cookbooks!," she shared. "Look at all the kids … especially Todd, who could just barely see over the counter. And that was wearing his cowboy boots!"
Drummond continued, "I'm crying inside. I can't believe how small the kids were, and I can't believe how vividly I still remember that day."
https://www.instagram.com/p/CP3jsOjMtMB/
The Drummonds nailed the cookbook cover photo poses
Drummond went on to explain how they came to recreate the cover photo. "In fact, earlier this year when we were shooting the photos for my new cookbook, the kids and I started talking about the memory from the first cookbook cover shoot … then we started pointing at the places we were standing back then … and then one thing led to another … and this happened."
In the image Drummond posted on her blog, she stands at the stove holding a pot and smiling and the kids can be seen out of focus behind her. They're all grown up but her son Todd attempted to recreate his pose by kneeling down to appear smaller.
"So, how'd we do? Um.. .can we just look at Todd for a second?," she wrote. "I appreciated the kids jumping in and giving this their all. I guess time flies when you live on a ranch, homeschool, play soccer, volleyball, and football, go to college, get married … and a few things in between."
https://www.instagram.com/p/CRPjfAOszZu/
'The Pioneer Woman' star's new cookbook comes out in October
The Drummond family reminisced about the first cookbook photo when they had a photoshoot for her upcoming book "Super Easy," coming out on Oct. 19.
Drummond noted that she's "getting excited!" for the new cookbook, which will live up to its "super easy" name. "It's filled with simple, delicious food that'll give you lots of options for cooking this fall, winter, and beyond…and I can't wait to share it!," she noted.
"Aside from absolutely loving all the recipes inside, I was also excited that my whole family was home to shoot some shots for the cover (well, back cover!) with me," Drummond added, "You'll notice our numbers have grown a little bit (Hi, Jamar! Hi, Mauricio!), and it was hard to fit everyone in!"
Ree Drummond's fans love that the Drummonds recreated the photo
Drummond's fans weighed in with their thoughts in the comments section and they are loving the fun photo. "Love it! Can't believe how much time has passed. Wow. I've been following you for a looking time, I guess," one fan wrote.
Another person commented, "Lovely memory! So nice to keep it alive and enjoy what was and now what is!"
"Thank you for recreating the photograph from the first cookbook cover!!," one person wrote. "Yay for the Drummond family! I have enjoyed Pioneer Woman shows, cookbooks, Drummond family news."
Source: Read Full Article