See The First Official Wax Figures of Soon-to-be-Royal Meghan Markle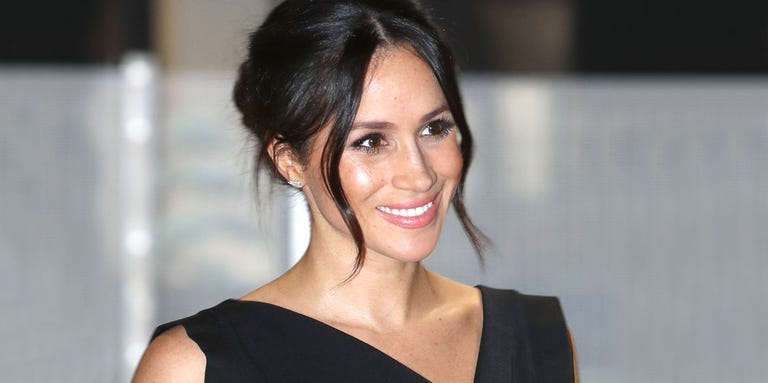 Madame Tussauds in New York City has just revealed their highly-anticipated wax figure of Meghan Markle and…*drumroll*…
…
It actually looks REALLY good!
Well, not "REALLY good" but, you know, good by wax figure standards? Sort of?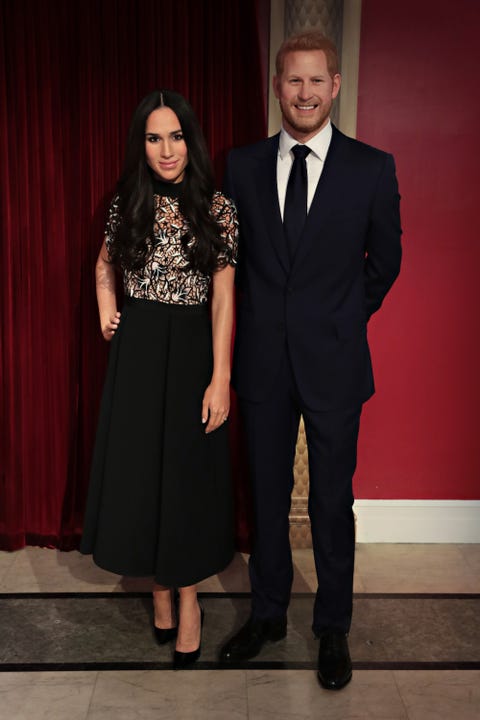 You can also drink tea next to the royal couple!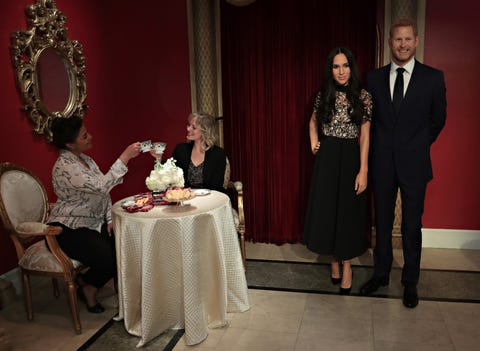 Wax Meghan is wearing the same black-and-white Self Portrait dress she wore to a pre-Christmas lunch with the Queen.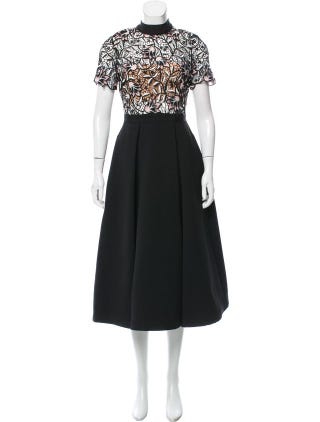 And look, let's be real, as far as wax statues go, it could've been way worse.
Earlier today, Madame Tussauds in London also revealed their Meghan figure alongside an updated Prince Harry (he has a very alluring beard now, people!) wearing the dark green dress she wore for the couple's engagement announcement: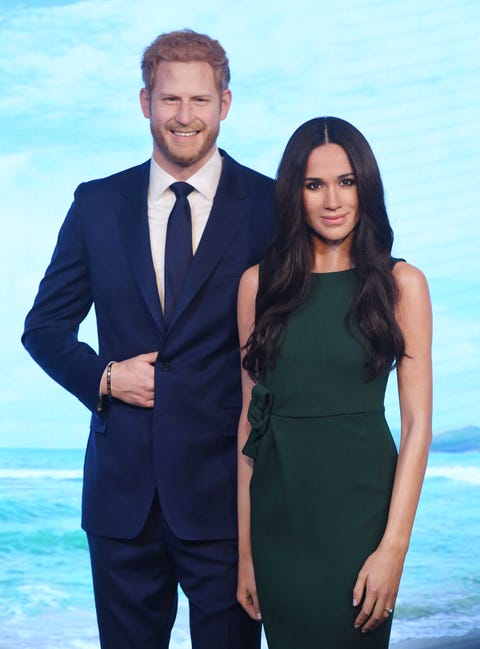 And here's something fun: If your name is Harry or Meghan, Madame Tussauds in NYC is offering FREE standard admission to the museum through May 19th. Spelling doesn't matter so all you Megans and Meaghans can see the wax Meghan IRL at no cost if you bring your ID. If you're a Henry though, bad luck…
You can learn more about the promotion here.
And for all you without royal names, Madame Tussauds is also throwing a Royal Wedding viewing party starting at 6:30 a.m. on May 19th. There'll be a brunch with drinks such as the Markle Mimosa, Buckingham Bellini, and Markle Morning Mule as well as special cast appearances from TLC's Say Yes to the Dress. No word on whether or not Randy will be there..
Madame Tussauds Royal Wedding Watch Party BUY NOW
It'll cost you $50-$70, but the Markle Mimosas will probs heal the sting of that price. Or, you can just make your own and watch the wedding in PJs from the comfort of your home.
Yay! Happy almost Royal Wedding day!
Follow Sarah on Twitter and Instagram.
Source: Read Full Article