Selena Gomez Revealed the Thing She 'Can't Stand' About Taylor Swift
Selena Gomez and Taylor Swift have been as thick as thieves for years. Though they are 2.5 years apart, it's safe to say that they grew up together. Over the years, they have navigated their friendship inside of the spotlight and outside of it. Even though the besties show support for one another publicly, much of their relationship happens behind the scenes.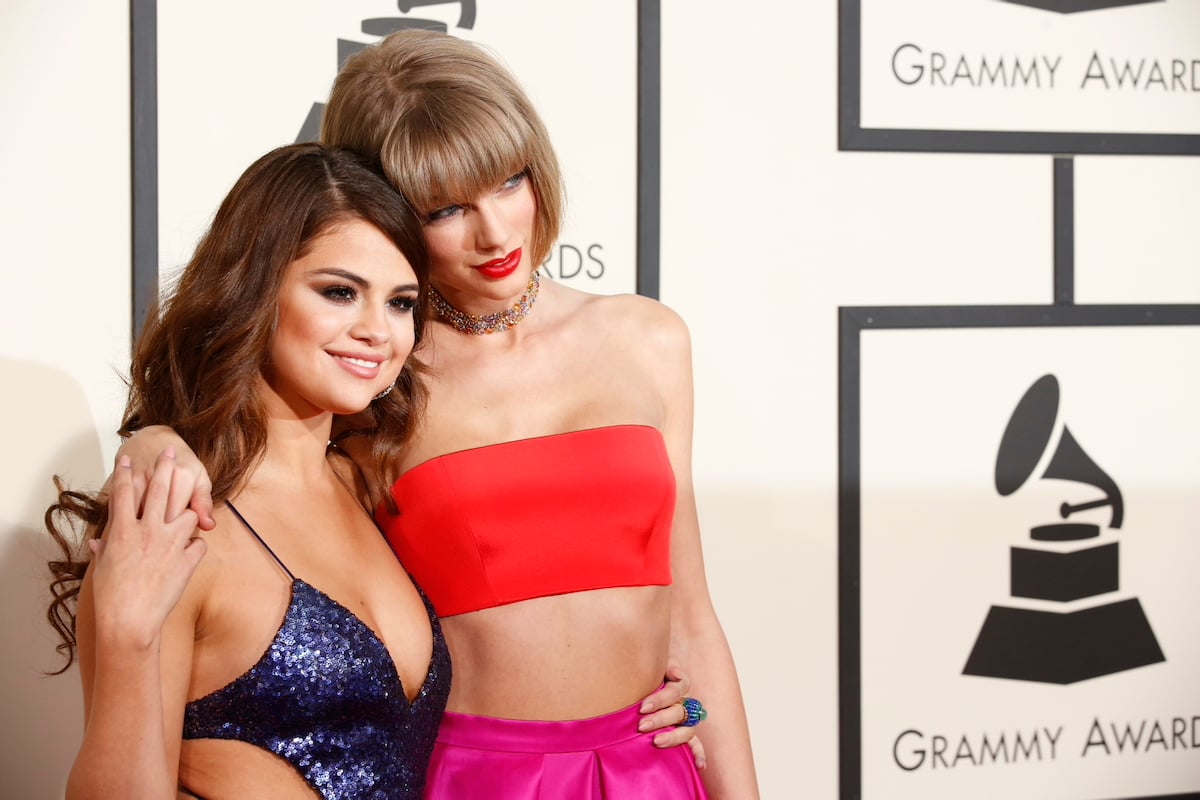 Swift and Gomez aren't shy about supporting each other's professional endeavors. Gomez loves to shout out Swift whenever the songwriter puts out new music. She was even in Swift's infamous music video for her Grammy-winning song, "Bad Blood". Meanwhile, Swift can be seen popping up on Gomez's cooking show Selena + Chef. The pair have even been each other's dates to popular award shows.
Selena Gomez and Taylor Swift keep a lot of their friendship private
Of course, Gomez and Swift keep a lot of their friendship to themselves. As much as the pair like to support each other, most of it happens behind the scenes. In fact, in an interview with WSJ Magazine, Gomez confirmed that there's much more to her relationship with Swift than meets the eye.
 "There's so much of my friendship with Taylor that people don't know about because we don't necessarily feel the need to post about everything we do," Gomez shared about her long-time bestie. "She has showed up for me in ways that I would have never expected. Flown in because I was hurt and was going through something. Stuff that was going on with my family. It's been proven year after year and in every moment of my life that she is one of my best friends in the world. We don't agree on everything, but we respect each other with everything."
The 'Boyfriend' singer reveals what she can't stand about Swift
Considering Swift and Gomez have been friends since 2008, it's pretty impressive that they've remained such a close relationship. Back in 2009, Gomez spoke to Teen Vogue about the Red singer and revealed her one pet peeve about her. Of course, even the pet peeve was rooted in a compliment.
"We talk every single day, and every time she comes to town, we go out to dinner," Gomez shared about Swift. "She has helped me through some really hard times. And, the thing I can't stand about that girl is that she doesn't even need to dress up and she still looks pretty." Continuing on, Gomez revealed that she was impressed with Swift's sense of style.
Swift inspired Gomez's early fashion choices
In fact, Gomez was so taken with Swift's style that she emulated her early on in her career. In an interview with Vogue, the "Love You Like a Love Song" singer shared how her bestie inspired her. "To be honest, when I was younger, Taylor inspired me a lot when it comes to wardrobe and stage outfits," she declared. Clearly, Gomez and Swift have learned a lot from each other throughout the years. And while most of their friendship happens behind the scenes, fans are still waiting for the collab that they've been teasing.
Source: Read Full Article