Sharna Burgess got pregnant by Brian Austin Green while she was 'on birth control'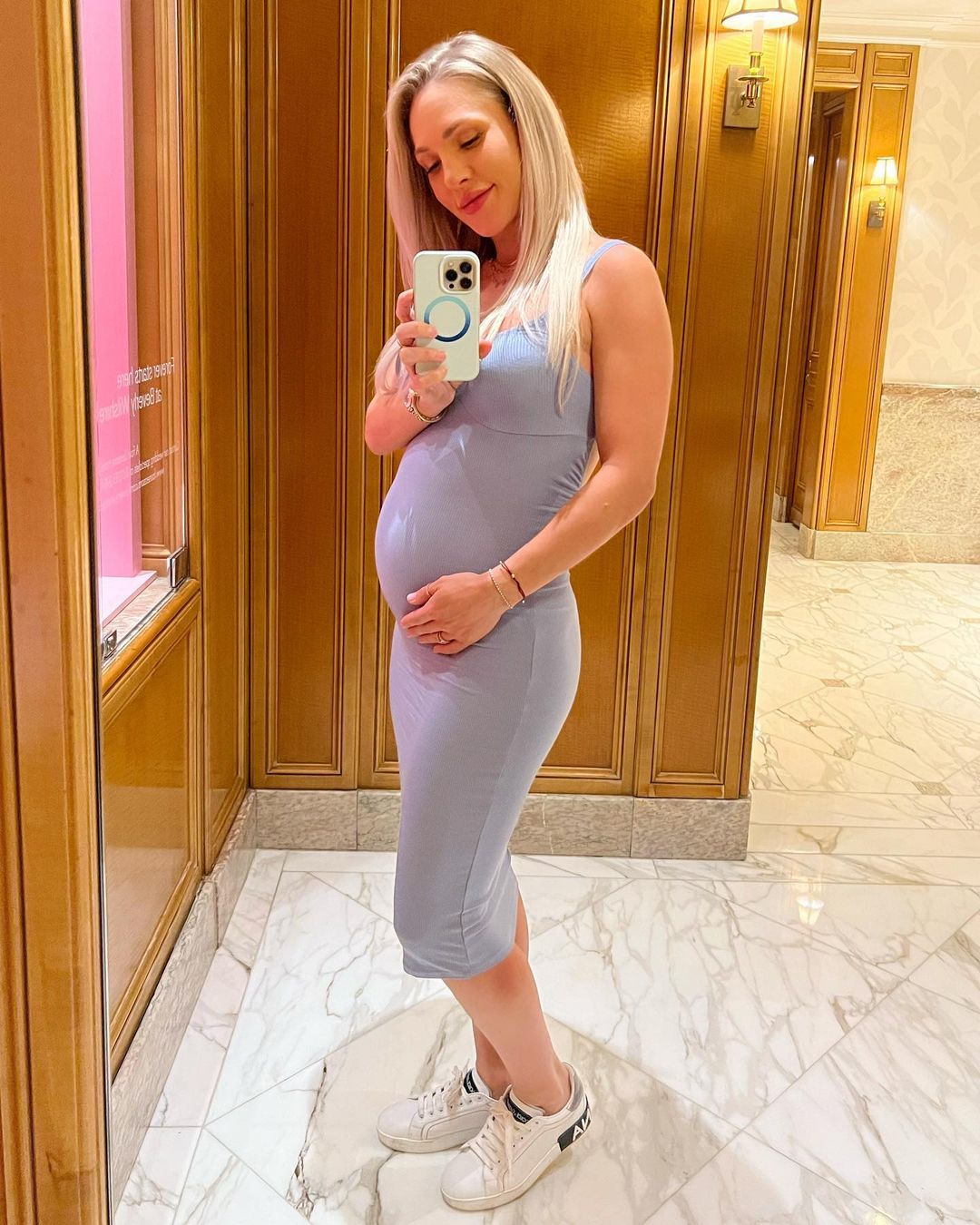 I haven't paid much attention to Brian Austin Green ever since Megan Fox finally dumped him for good and then immediately got together with Machine Gun Kelly. But BAG has been trying to get attention for a while now, and he's trying to show the world that he's moved on, that he's not pining away for Megan. He's now engaged to an Australian celebrity/dancer named Sharna Burgess, and Sharna is pregnant already. Because BAG loves knocking up women. Sharna is his third baby-mama! Anyway, I didn't really know what to think of Sharna but she seems…okay? She did a Q&A with fans on her Instagram and she discussed how she feels about Megan Fox, and how she (Sharna) got pregnant while using birth control.
Whether the pregnancy was a surprise: "Ahhhh yes. Yes it was. I was on birth control. We were thinking of trying mid to late this year lol. But the Universe made her own plan, found a window and went for it. We are big believers in everything happening for a reason. There was definitely Divine timing with this one and we are excited about it, trusting in it. We knew it was on the cards for us, so why not now. :)"

All of BAG's other kids are happy about a new sibling: "We have snuggle time with Peanut. They come and say good morning to him and give him cuddles. Their favorite line is 'wow you're so much bigger' and they keep asking how much longer till their baby brother is here. Honestly writing this response makes me emotional. It's really beautiful how connected to him they are already."

How she deals with "following in Megan Fox's footsteps": "Normally I wouldn't answer these types of questions but I think many women struggle with comparing themselves to a partners x [sic]. Or to other women in general. That's because society has made out that we are a bitchy and competitive gender, that we can't possibly be happy with who we are without wanting what 'she' (whoever that is to you) has. We are measured by our looks and our weight more than we are weighed by anything else…. She is her own self and an amazing woman. As I am my own self and an amazing woman. This notion that you 'follow in the footsteps' of your partners X [sic] is dangerous. …You are a unique one of a kind [sic] woman, don't follow in anyone's footsteps, make your own path. Create the path YOU want…. [remember] that women are incredible, powerful creatures. We do not need to tear down others to make ourselves feel stronger. But helping each other, respecting each other and lifting each other up is what truly makes us unstoppable… A community of women around you is a gift. I hope that is something you realize with time."
[From People Magazine]
What she said about Megan was nice, and I approve of the lady-solidarity, and I feel like both Sharna and Megan are going to need that as they both navigate BAG and his whole deal. As for getting pregnant on birth control… it happens. Most birth control companies will even admit that, there's a 1% or 5% chance of this or that happening.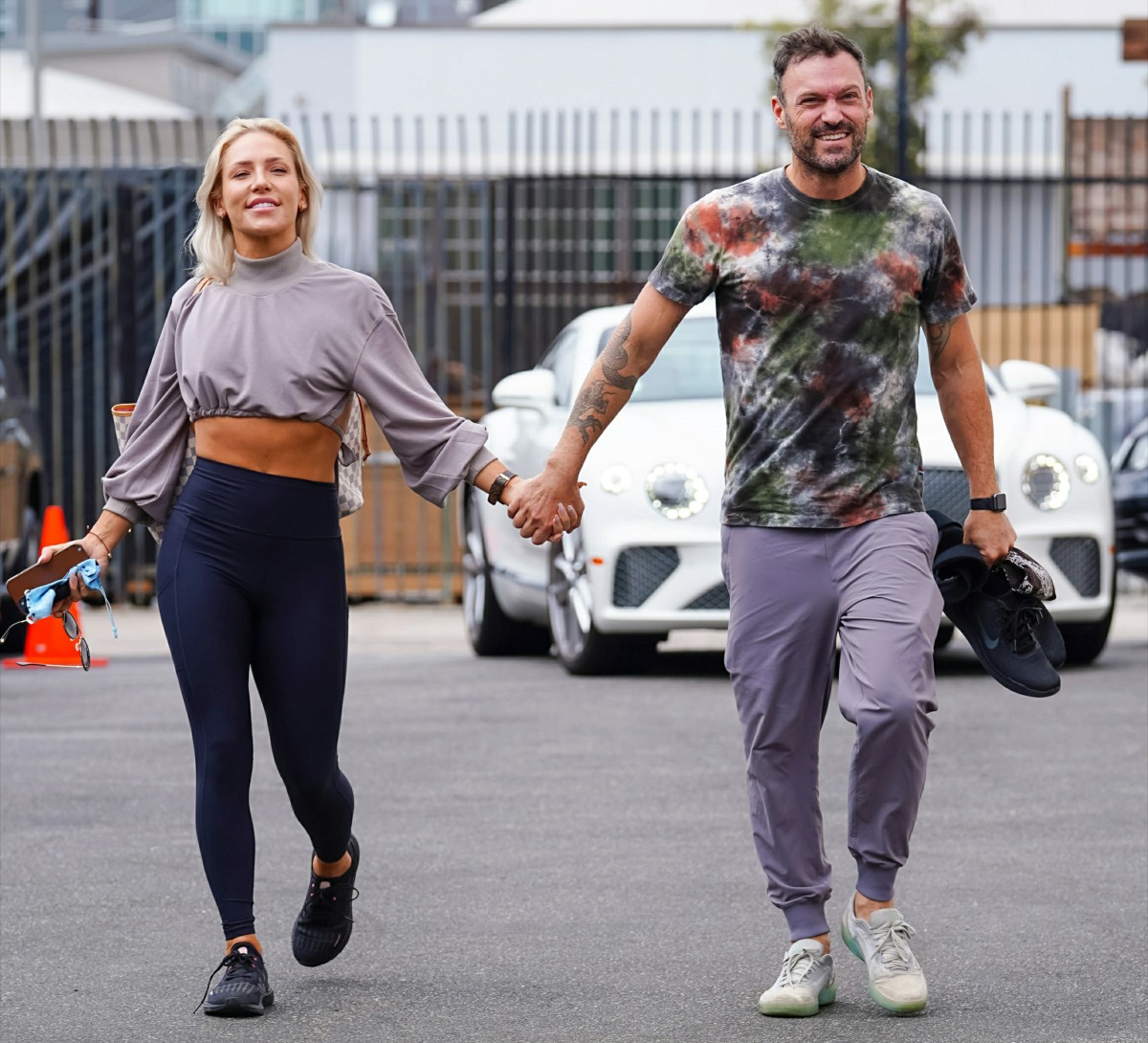 Photos courtesy of Instar and Instagram.
Source: Read Full Article