Taraji P. Henson: 'Hair holds energy. 2020, I had to cut her out'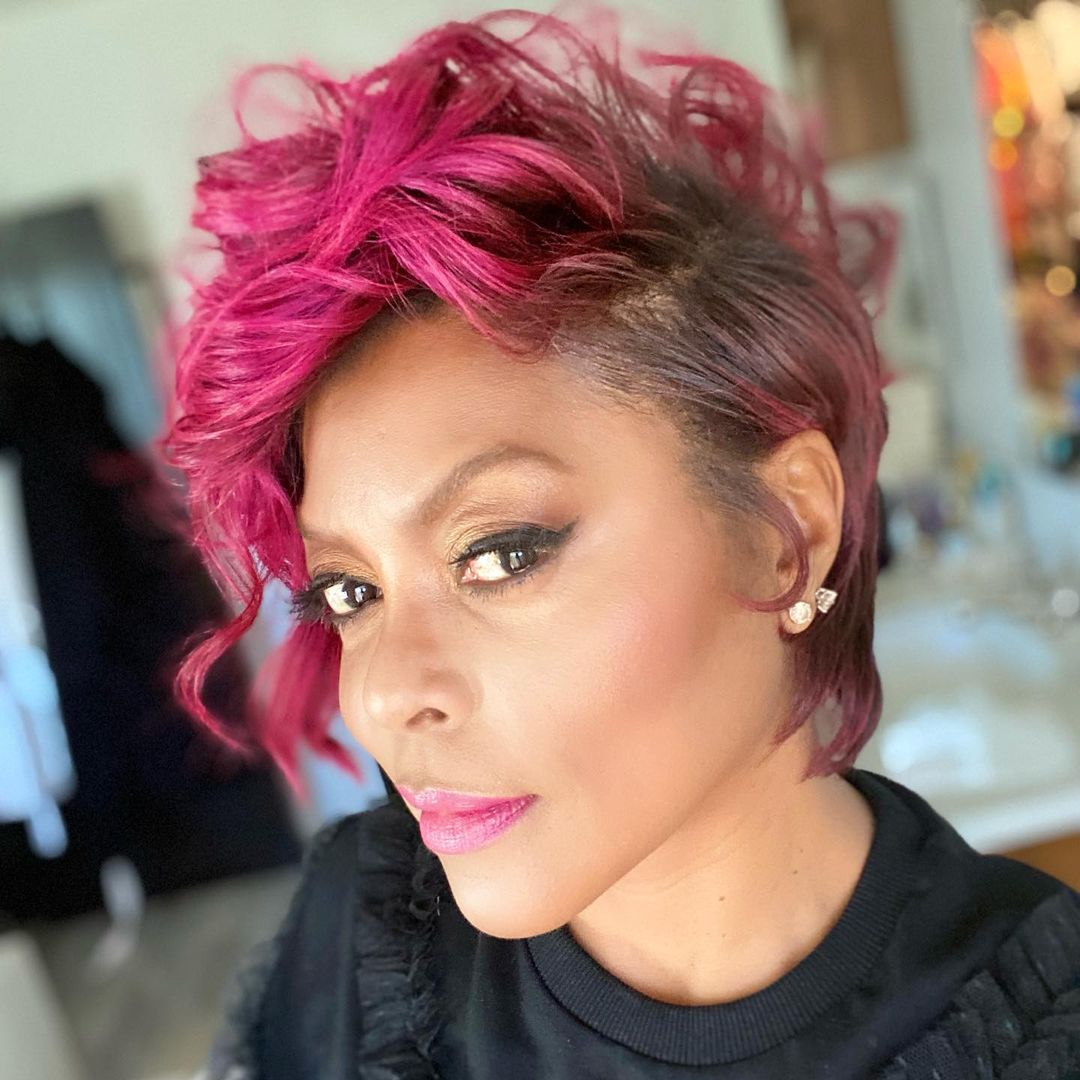 Taraji P. Henson has been giving me life this last year. I have enjoyed watching her tackle mental health awareness in the Black community and encouraging self-care. I was excited when she announced that she was dropping her own hair care line but I didn't know how serious my girl Taraji was about hair care. Recently, I discovered that Taraji treats her hair care days as self care days and often carves out four hours to chill in her ensuite hair salon to do her hair. Ya'll, I don't even like spending ten minutes on my own hair which is why I keep cutting it off. I feel like I am failing at life (tears). While scrolling through YouTube, I came across a recent video that Taraji did for Harper's Bazaar about her natural hair journey. In the video, Taraji talked about how she transitioned from relaxing her hair to natural hair. She also showed some of her new products (for which I plan to purchase) and how she styles her new asymmetrical cut. Taraji said that she often cuts her hair because hair holds energy. Below are a few excerpts from the video:
The body wave is all about creating texture and making your hair look like it has movement.

I used to perm my hair. My mom was a single mother. It was rough, my hair texture is very different from my mother's and she really had an issue working with it. So my mom started perming my hair when I was six. I had my hair permed when I was 26. When I moved to LA and did this movie Baby Boy the hairstylist on [that movie] talked me into going natural. I didn't know how to work with my hair. It was rough. I cried, the brush was stuck in my hair.

I met this hairstylist [on a show], Valerie Green, she taught me how to work with my natural hair. It was tedious, but once I got it down I fell in love with my natural hair. Back then in Hollywood it wasn't cool to rock natural hair, they wanted straight European hair. I would still have to press my hair, which is kind of defeating why you go natural. The perimeter of my hair started breaking off from trying to get it straight and match the weave hair. I was over it. I quit and cut my hair all off. I fell in love with my natural hair when I first grew the perm out. That's how I ended up with natural hair and I love it.

Hair holds energy. 2020 was a hoot, I had to cut her out.
[From YouTube]
First of all, I have been daydreaming about dyeing my hair magenta for months now (after the "trying to dye my hair grey" mishap). Seeing the color on Taraji I am sold and will definitely dye my hair magenta this summer. I too cut my hair or change it in some way after I go through a trying time in life because I feel like the trauma or pain got caught in my hair. I know it's a bit woo but it feels freeing every time I cut it off. I remember when I cut off my locs after growing them for three years. One of my besties had a melt down about it too (lol).
I also loved how Taraji walked through how she styles her hair and it is so cute how much fun she had discovering how well she is at creating those waves and curls. I own every single one of the combs she uses and I think I have that small flat iron too. Honestly, Taraji can pretty much sell me on anything. I just love listening to her talk. I definitely plan to buy a few of the products she discusses in the video from her Taraji line like the Honey Fresh shampoo, the Master Cleanse, and the Never Salty scalp sugar scrub once I run out of my current products. Right now I am using Chebe Hair Oil from Chad for thickening my hair along with Argan Oil for my scalp but I definitely need to step up my scalp care game since I suffer from dermatitis that causes my scalp to peel.
I'll definitely follow up with you all on how well Taraji's products work or not. But listening to her talk about her hair care and product knowledge makes me believe that her own hair care line is going to be exactly what I need. Anyhow, I'm gonna go see if I can find a wig that color until my hair grows out and I can dye it magenta. The ancestors always know what I need, sending me Taraji as inspiration.
https://www.instagram.com/p/CLSSNsWDQeb/
A post shared by taraji p henson (@tarajiphenson)
https://www.instagram.com/p/CLSPEqSjIyZ/
A post shared by taraji p henson (@tarajiphenson)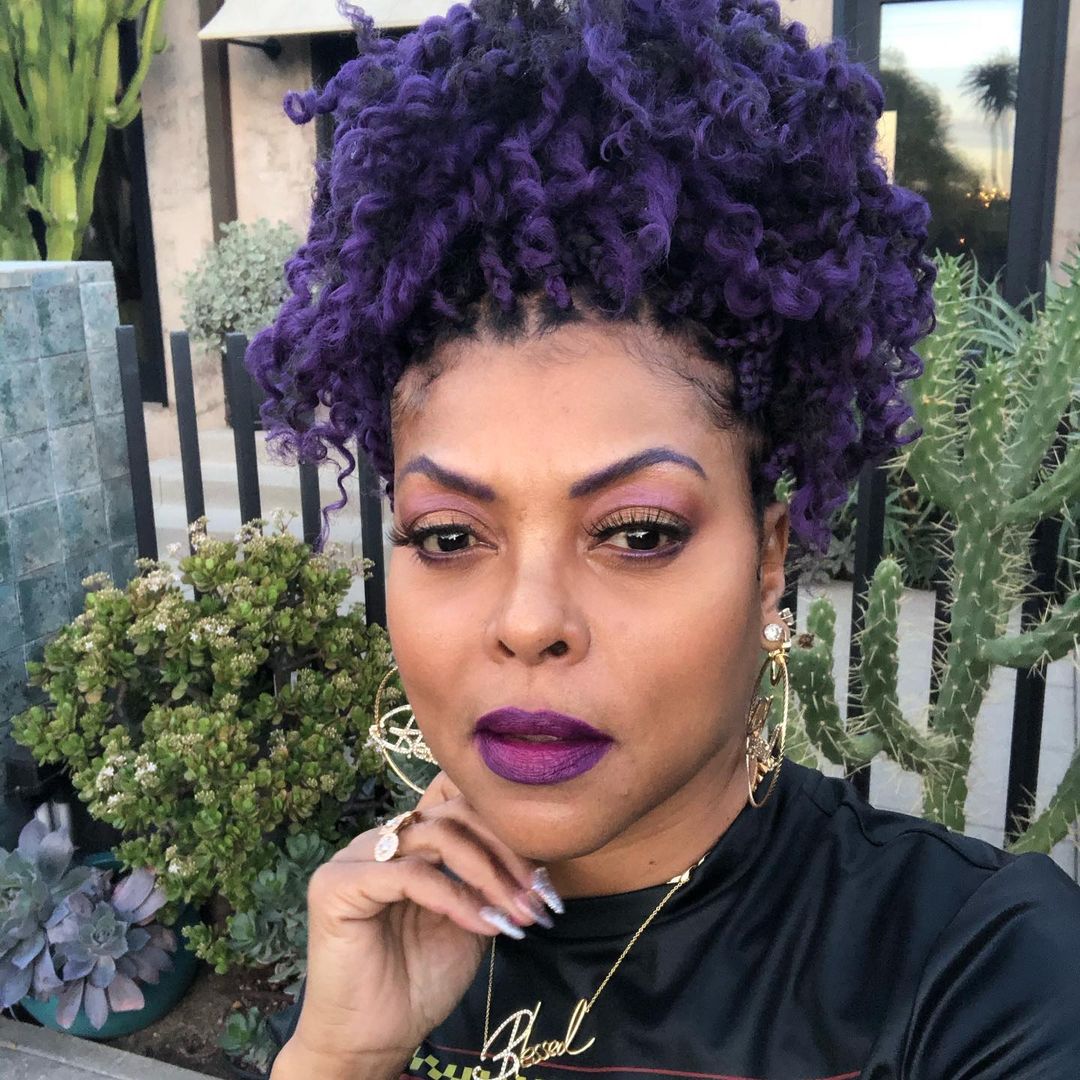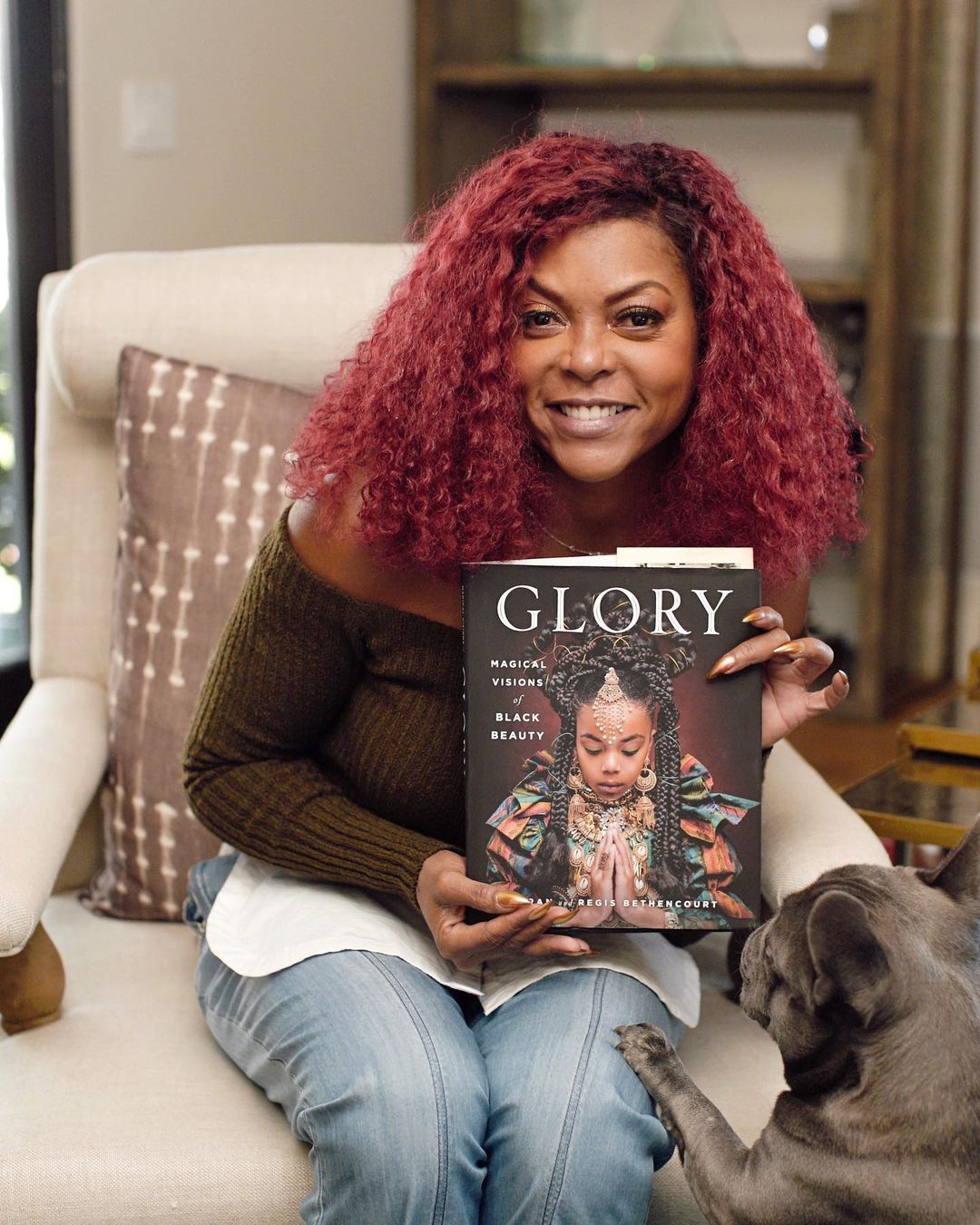 photos via Instagram
Source: Read Full Article