Taylor Swift Fans Are 'Beyond Disappointed' in Her; 'It Hurts Me so Much to Say This…'
Taylor Swift is no stranger to criticism. At age 30, she's been in the spotlight for half of her life, and thus her every move has been scrutinized for years. Everything from her singing voice to her political beliefs has been met with harsh critique. But, no matter what, the talented songwriter has always had a tremendous fan base willing to support her. Recently, however, some of Swift's most loyal fans have begun calling her out.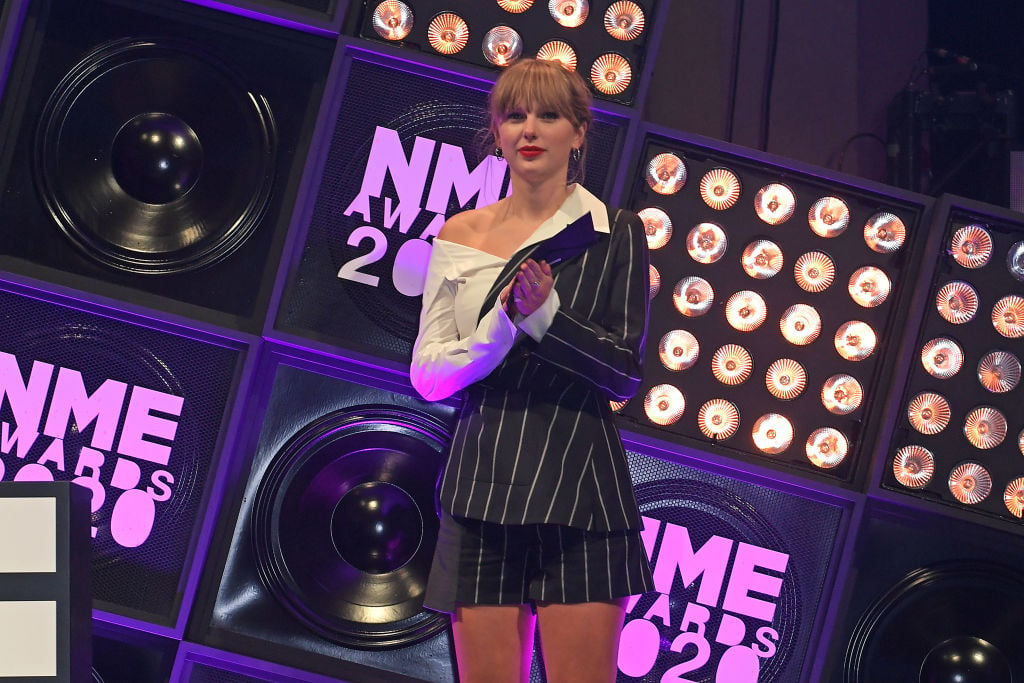 Of all of the fanbases in the world, Swift's is one of the largest and most powerful. Ranging in age from toddlers to elderly people, the Lover singer has millions of ultra-supportive fans called Swifties. Swifties are known for their intense loyalty and wield no small amount of power. When Swift's image was facing tremendous backlash in 2017, her fans supported her wholeheartedly. In fact, her fans made her Reputation tour the highest-grossing U.S. stadium tour in recorded history.
Taylor Swift has a deep connection with her fans
One reason that Swift's fans are so supportive of her is because of the relationship the 30-year-old has created with them. Not only does she interact with them on social media platforms like Tumblr, but she also goes out of her way to make them feel special. One of the most well-known examples of this are her secret sessions.
RELATED: Kim Kardashian Is Apparently Deleting Negative Comments About the Leaked Taylor Swift Call
For years, the "You Belong With Me" singer has been inviting her most dedicated and loyal fans to her many homes ahead of releasing her albums. During these secret sessions, Swift plays the entire album for her fans while plowing them with homemade baked goods, taking pictures, and answering questions that they have. Because of the relationship that Swift has cultivated with her many fans, they are always happy to support her. Furthermore, they are quick to jump to her defense when they feel someone has wronged her, be it a person or an entire industry.
Fans call out the Lover singer on Tumblr
One thing that most hardcore Swifties aren't willing to do is critique her in any way. But, that seems to have changed as of late. In the age of many celebrities actively speaking out against police brutality and declaring Black Lives Matter, some of Swift's fans feel she is falling short. Though Swift did post on Blackout Tuesday and urged people to donate money on her Instagram story, some fans feel she should be doing a lot more.
"MESSAGE TO TAYLOR- It hurts me so much to say this but we are beyond disappointed with your lack of involvement towards the Black Lives Matter movement. Where is the energy you had during Miss Americana? Or last June when you got thousands to sign the equality act? Posting a black square with 13 hearts is simply not enough. You have a gigantic platform. There is more to be done. Innocent people are being murdered in the streets. You can't just sit back and watch," one fan wrote directly to Swift on Tumblr.
Will Swift do more to stand against racism and police brutality?
Some Swifties were quick to step up and agree with the sentiments of the callout to Swift. They felt that she could be doing a lot more and use her massive amounts of power and privilege to implement change. Other fans, however, defended Swift stating that she's done more than enough by tweeting at Trump, posting on her Instagram story, donating money, and participating in Blackout Tuesday. Clearly, Swift's fans are split on this issue, but it's refreshing to see that some of them are demanding more from Swift in this day and age.
Source: Read Full Article