The Stunning Transformation Of Haylie Duff
Instagram
By Christine-Marie Liwag Dixon/Aug. 30, 2021 2:12 pm EDT
Haylie Duff may not be quite as famous as her little sister, "Lizzie McGuire" star Hilary Duff, but she is still a celeb in her own right. In fact, if it weren't for the elder Duff, Hilary may have never embarked on a performance career at all. "I always wanted to be like my older sister, Haylie," she once said (via Biography), explaining that, growing up, she wanted to do everything her sister did, taking ballet and singing lessons because she wanted to follow in her sibling's footsteps. "I took singing lessons because she did. It all just got more intense until it turned into careers for both of us," Hilary said.
She eventually followed her sister, Haylie, into acting, becoming a household name. The two would go on to collaborate on several projects, but Haylie would also make a name by herself in films like "Napoleon Dynamite" and "The Wedding Pact." Today, Haylie has dozens of acting credits to her resume and is also a successful entrepreneur, mom, and, of course, a proud big sis.
Born on February 19, 1985, Haylie Duff has changed a lot over the years, from acting in minor projects as a kid to becoming a bonafide star. Here's a closer look at her incredible rise to fame — you'll never think of her as just Hilary Duff's big sister again.
Haylie Duff started her performance career as a dancer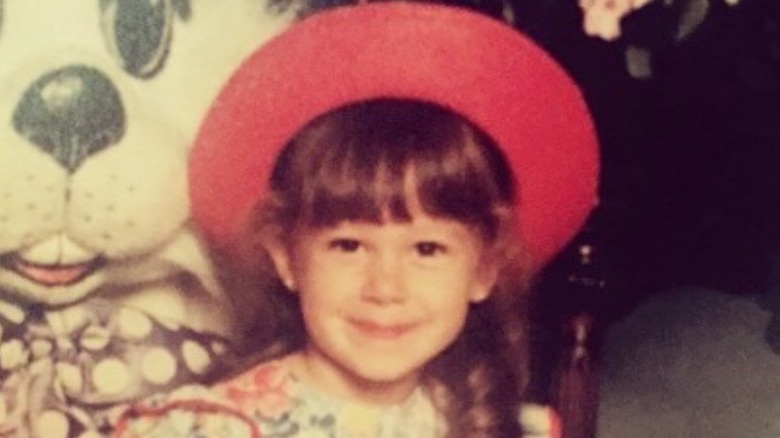 The acting bug bit Haylie Duff pretty young, but in a rather roundabout way. While Duff's mom told Rolling Stone that her older daughter fell in love with performance when she was just in preschool, Duff's first love was dance — not acting. It was her passion for fancy footwork that led to her acting career, though, as she explained to She Said Media Said. Duff revealed that she "was really shy on stage" as a member of a ballet company, leading to her teacher recommending that she sign up for acting classes to help get over her stage fright.
Duff said she was around age 10 or 11 when she first started to get into acting. She joked, however, that her newfound talent did help her feel more comfortable on stage, but that it wasn't necessarily the best idea "because now I feel like I can do anything on stage in front of anyone," she said, "But in a room full of a couple people I'm probably a little more shy than I am on stage." Still, a win is a win, and it's clear those acting lessons paid off big time!
Haylie Duff's acting career took a while to take off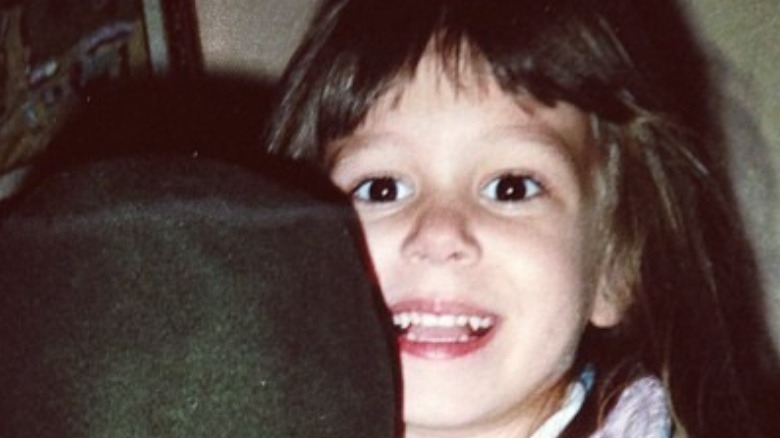 While Haylie Duff is multi-talented, her success didn't come overnight. When Haylie was just a kid, the entire Duff family moved from their home in Texas to Hollywood, California, after she and Hilary Duff filmed a couple of commercials, as noted by Rolling Stone. Breaking into film and television proved to be more difficult, though. Per IMDb, Haylie's acting career got off to a slow start with a string of small and sometimes uncredited roles. Her first job was an uncredited role in the show "True Women" in 1997, followed by playing Martha Jean Pruitt in the made-for-TV movie "Hope" that same year. In 1998, she appeared in "Addams Family Reunion," the third — and only straight-to-video — film in the series.
After this, Haylie hit something of a dry spell, not appearing in anything for a couple of years until she landed an episode of "Chicago Hope" in 2000. She had a series of small roles and guest appearances over the next two years, but her career wasn't exactly popping. Her sister Hilary's career wasn't going too great, either, at the time, and the Duff girls were prepared to pack up their bags and head home to Texas. It was Hilary landing the lead role in "Lizzie McGuire," though, that convinced them to stay, and the rest, of course, is history.
Haylie Duff guest-starred on her sister's show, Lizzie McGuire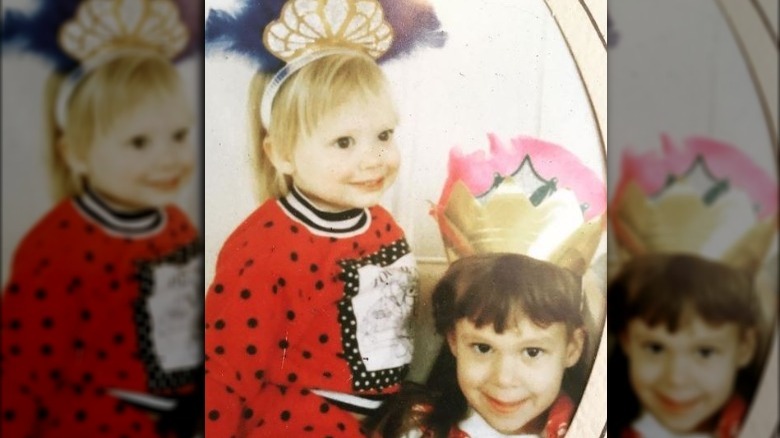 "Lizzie McGuire" may be one of Hilary Duff's best-known projects, but the Disney show also gave Haylie Duff a chance to shine. While Haylie didn't have a major role on the tween 2000s hit, she did appear in three episodes as Cousin Amy from 2002 to 2003. She also has an uncredited role in "The Lizzie McGuire Movie," although it's for lending her singing talents to the film rather than for reprising the role of Cousin Amy — Haylie was the singing voice of Isabella Parigi in the movie.
Haylie may not have been the star of "Lizzie McGuire," but that may have been a good thing for her overall career. While Hilary told Cosmopolitan that she was typecast as a Disney kid and struggled to find different, more mature roles after the show wrapped, Haylie — unlike some members of the former cast of "Lizzie McGuire" — was never pigeonholed as an actress and had no problem taking on diverse parts following her brief stint on the show.
Napoleon Dynamite was a breakthrough for Haylie Duff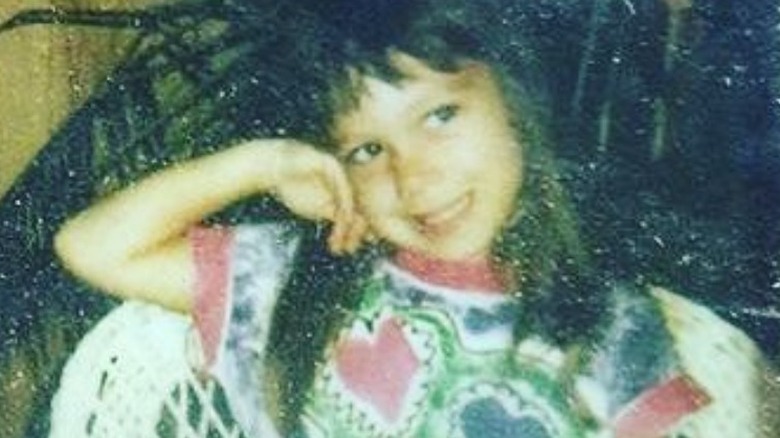 While Haylie Duff began her acting career in the '90s, it was her role as Summer Wheatley in 2004's "Napoleon Dynamite" that really brought her to a wider audience. The film would go on to become a cult classic, helping the 19-year-old make a name for herself. No one knew just how big it would become, though, with Duff's manager telling her ahead of her audition that "a lot of people don't really get" the movie, as she recounted to Entertainment Weekly.
Duff, though, knew that the film was going to be huge. "I read it and immediately knew it was going to be really funny," she said. "All of those dead spaces that you see in the movie were actually on the page, too."
Sadly, the three-week shoot ended up being life-changing for Duff in more ways than one. Duff lost her dog while filming the movie and, despite her best efforts to track him down, she never saw him again. "It was one of the most devastating experiences of my life," she said.
Haylie Duff teamed up with sister Hilary Duff for Material Girls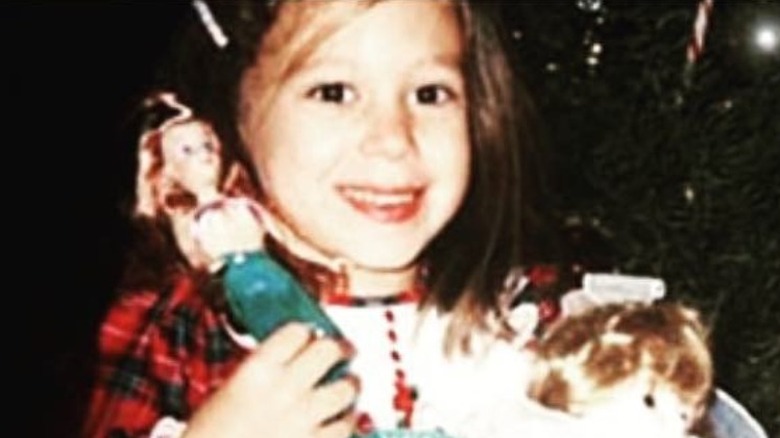 A couple of years after starring in "Napoleon Dynamite," Haylie Duff had another big film on her hands with "Material Girls," which also gave her the opportunity to star alongside her sister, Hilary Duff. While some might assume there was a rivalry between the two siblings — especially considering that Hilary was a much bigger star than her sister — Haylie welcomed the opportunity to work with her little sis. She told She Said Media Said that she and Hilary "had a great time" filming the movie and that she wanted to work with her sister again, as "it would be more of a reason for us to spend more time together too, which would be great."
In an interview with MTV, Haylie called the entire experience "surreal," saying that the sisters had wanted to work together for quite some time. The two also worked together on the film's soundtrack, collaborating on the song "Material Girl."
Haylie Duff took her talents to the Broadway stage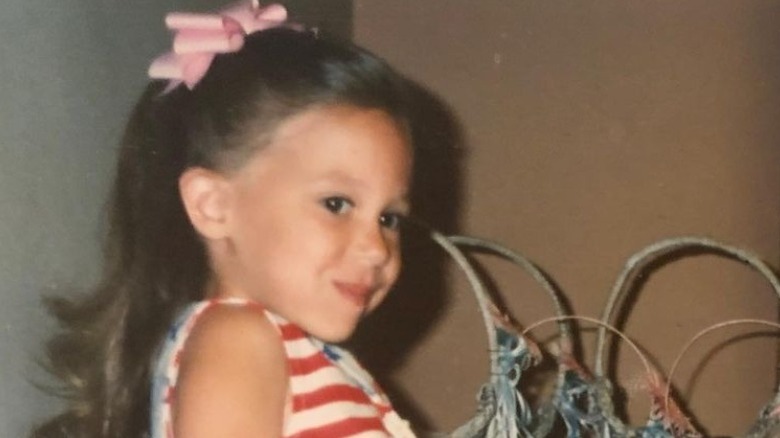 In the midst of her film and television roles, Haylie Duff also got the chance to show off her singing and dancing skills on stage. As noted by Playbill, Duff made her Broadway debut in "Hairspray," playing Amber Von Tussle from July 18, 2006, to October 22, 2006. Amber is the mean girl of the show, and Duff had a blast playing her. "I get to kick and scream and throw a nasty little temper tantrum," she told The Daily News. "I also find the music so great. I grew up watching the movie, and I was a huge fan of it."
Per Broadway World, she also appeared in the Off-Broadway production "Love, Loss and What I Wore" in 2009. Duff told the outlet that theater is a very different beast from film, as it's more of "a united front." She explained that she was one of just five performers in the production and enjoyed watching her castmates "knock it out of the park" when the spotlight wasn't on her. She said, "We pull for each other. With film and television, your scenes are by yourself."
Haylie Duff had a memorable role on this popular late '90s, early 2000s family-oriented TV series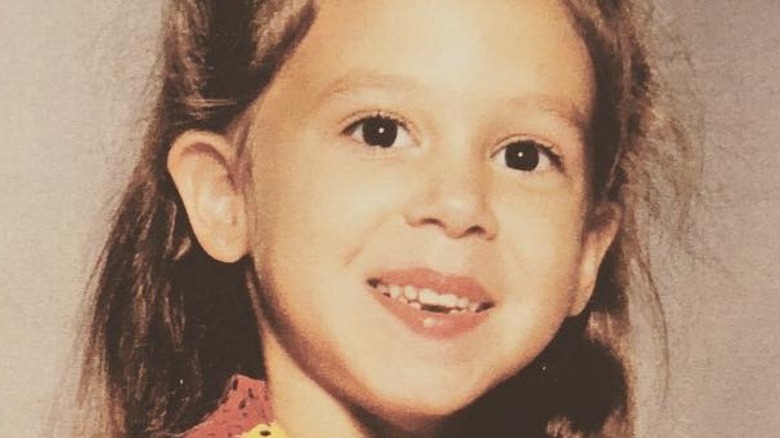 Perhaps, one of Haylie Duff's best-known roles is on the cozy family-favorite "7th Heaven." For two years, from 2005 to 2007, Duff played Sandy Jameson on the sometimes-overly sentimental-but-always-heartwarming series. Sandy is the friend of the girlfriend of one of the core characters, Simon Camden, and she adds some drama to the storyline as a pregnant college student. "She's like a total random girl that enters the family and basically needs their help," Duff told MTV of the role.
Duff was just 20 years old when she landed the role, and she was incredibly excited for the gig, not just because of the character — whom she described as "strong" — but also because "7th Heaven" was such a popular show at the time. "I am pregnant on the show, which is kind of crazy, and it's a big stretch for me, but I feel so lucky to be able to work with a cast on a show that is so well put together," she said.
Haylie Duff is happy to be a mother of two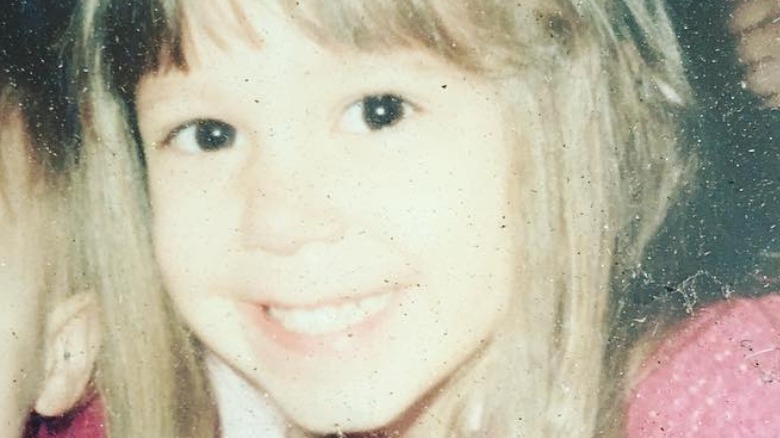 Playing a pregnant woman at the age of 20 on "7th Heaven" may have been a new experience for Haylie Duff, but it wasn't the only time she portrayed an expectant mother. Several subsequent roles also featured her as a mom-to-be, including the role of Annie in the "Love Comes Softly" film series. "I think I've had [five] babies on TV now," she joked to Real Style Network in 2012. "I don't know why I'm always hired to play the pregnant person … I guess it's good preparation for one day when I become a mom."
She turned out to be right. In 2014, Duff and her fiancé, Matt Rosenberg, revealed that they were expecting their first child, as noted by PopSugar. She gave birth to a daughter, Ryan, the following year, welcoming another daughter, Lulu, in 2018.
As much as she loves being a mom, not to mention being an aunt to Hilary Duff's kids, the actress is pretty sure that she and Rosenberg are going to stop at two. "We toy [with] the idea and then I think to myself, like, 'Oh, my gosh … What am I talking about?'" she told Us Weekly in 2020, adding, "We'll see, I feel pretty content with two [kids]."
Haylie Duff's talent for cooking turned into another career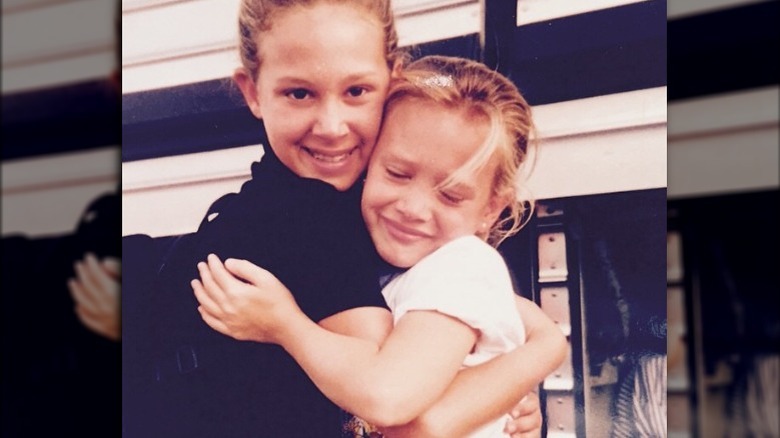 Haylie Duff is a talented performer, but she also has other skills — like cooking. In 2012, she launched her blog, "The Real Girl's Kitchen," as noted by Tulsa World. The blog was a hit, leading to a cookbook of the same name the following year, which, per its Amazon listing, "covers it all: breakfasts, salads, soups, appetizers, snacks … even recipes for your 'cheat days!'"
This would already have been impressive enough, but Duff followed up her cookbook success with her own cooking show on the Cooking Channel in 2014, also called "The Real Girl's Kitchen."
Duff's talent for cooking is a natural one, and even she isn't sure how she got so good at it. As she explained to Real Style Network, she started to cook a lot until it "grew into this thing, like an instant gratification for creativity." She explained that, while a movie can take a year to come out after filming it, cooking is "something where I can go and do something right away and the proof is in the pudding … I guess that's how I got better at it. I just did it more often." Yes, Haylie, the proof is literally in the pudding.
Haylie Duff launched her own clothing line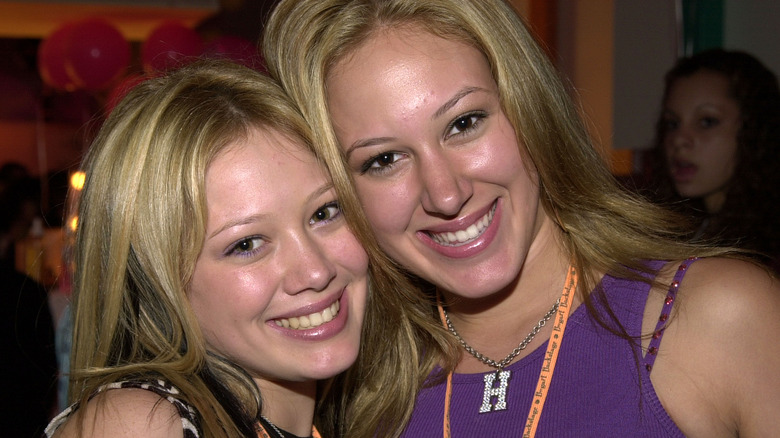 By now we've established that Haylie Duff is pretty remarkable. She's talented in so many areas, a couple that even some of her fans may not know about. For example, did you know that she also has her own clothing line? Yup, in 2017, Duff co-founded the clothing line Little Moon Society with Jessica Frank. Per Voyage LA, the two met decades ago in driving school and remained friends, eventually launching their eco-friendly line to great success.
While the brand was originally just for kids, it now carries clothing for little ones and adults. "I really was wanting to find things that fit really well and were meant for unlimited play but also things that were made really well and last well, and were still really quality pieces," Duff told People of her inspiration for the brand.
Per Little Moon Society's website, all of the brand's products are cut, sewn, and dyed by hand in Los Angeles, using locally-sourced eco-fabrics, "making each garment unique and one-of-a-kind."
This is why Haylie Duff left Hollywood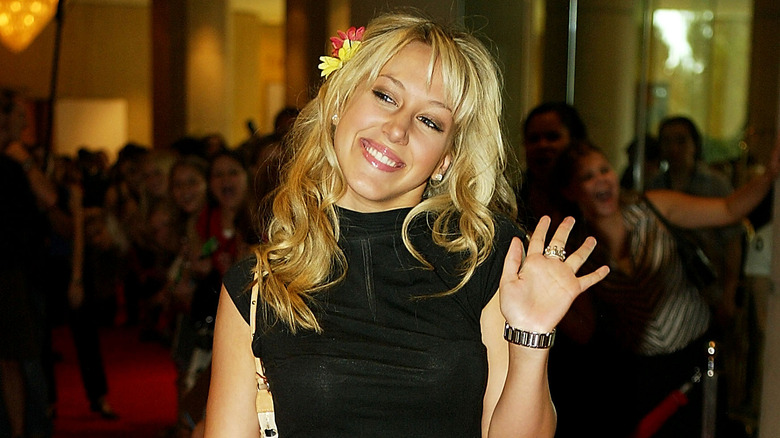 The COVID-19 pandemic disrupted a lot of lives, even the lives of celebrities. While we often view movie stars like Haylie Duff as living privileged, glamorous lives, that's not always the case. For Duff's part, the pandemic made her realize that she was no longer enjoying living in Hollywood. She and several of her friends decided to uproot their lives in 2021, leaving behind their L.A. lifestyle for a new existence in her home state of Texas. "We all bought houses we loved in the same neighborhood, about 20 minutes outside the city [of Austin]," one of her friends who also moved, "Glee" star Becca Tobin, explained to The Hollywood Reporter, revealing the friend "pod" wanted a slower-paced, less expensive lifestyle.
Duff seems to be loving her Texas lifestyle, proudly announcing her location as "Deep in the Heart of Texas" in her Instagram bio. She also posts plenty of pics of her Southern home, captioning one such pic of her on a boat on a summer day with, "In constant awe of these big Texas skies."
Haylie Duff thinks of herself as 'spiritually married'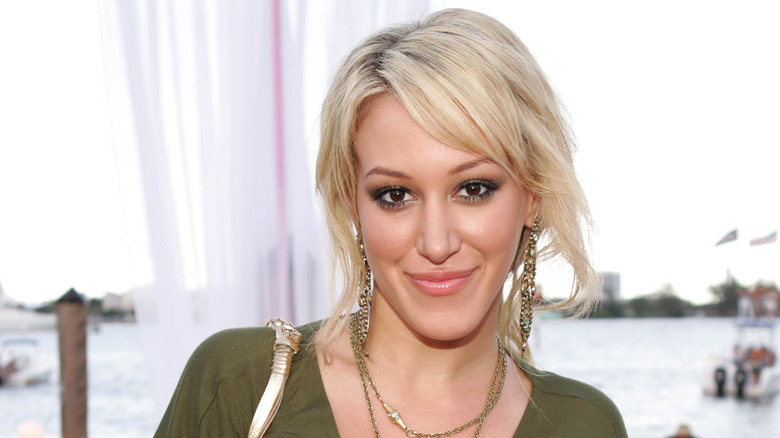 Haylie Duff and her long-term partner, Matt Rosenberg, have been together since 2012, as noted by Us Weekly. The couple got engaged in 2014 and have been happily together since, but they're not in a hurry to tie the knot.
As Duff explained to Life & Style, she and her man are very much committed to each other and consider themselves to be "spiritually married" — with Duff calling Rosenberg her "husband" — but they just haven't found the time to have an actual wedding ceremony. That's not particularly important to them, though, because they know they're in it for the long haul. "We love each other, but also, I think the fact that we have the same feelings about commitment, the same outlook on what a family structure is like," she said of their relationship. "I think it's really important to be on the same page for a lot of that stuff."
Haylie Duff has amassed a fortune over the years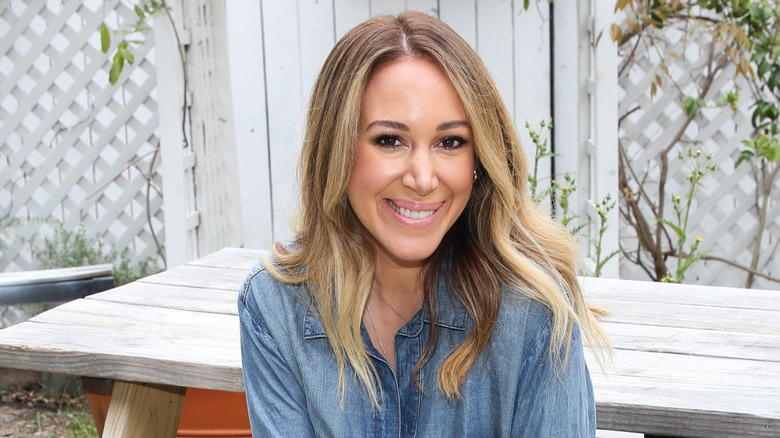 Haylie Duff has spent most of her life in show business, and we've seen her grow from a child actor into a multi-talented performer, mom, and entrepreneur over the years. Her decades of building her brand and her career have paid off big time — per Celebrity Net Worth, Duff has a cool $4 million to her name.
While that sum could no doubt be higher, Duff has allowed her acting career to take a backseat as she's grown older in order to focus on her family. While she's still performing, stardom just isn't that important to her now. "I've mostly stepped away from everything a little bit because I was having a baby … I really wanted to enjoy that time with them," she told Distractify.
Balancing her career with motherhood hasn't always been easy, but Duff told Yahoo! Life that she always makes sure that "dinner at the table [is] a big priority, like a no-phone dinner at the table." She explained that staying off her mobile devices as much as she can helps her to be "really present with [her] family." We have to agree!
Source: Read Full Article