This Photo Of Kylie Jenner's Halloween Costume While Pregnant Is A Never-Before-Seen TBT
Halloween is one of my favorite holidays for a multitude of reasons, the biggest one being candy. I don't go trick-or-treating anymore, but that doesn't mean I don't buy bags and bags of candy that ultimately get left for yours truly. The second reason I love Halloween? The costumes, duh! While I didn't dress up this year (bah humbug), I have been living vicariously through celebrities and the costumes they chose, and quite frankly, the Kardashians crushed it this year. But there's one sister in particular who posted a throwback Halloween photo, and it is giving me ALL of the feels right now. Yes, fam, this photo of Kylie Jenner's Halloween costume while pregnant is pure gold, and I'm a better person now for viewing it.
First, though, we need to briefly discuss how Kylie did the damn thing for Halloween this year. She had like, one million different costume changes, and I don't mean that just figuratively, either. Truly, I have never seen so many different costumes in the span of one Halloween, and honestly, I'm impressed. She took to Instagram to show off all of her various ~lewks~, and I can't even choose a favorite. Let's go over her 2018 costumes first, shall we?
She looked absolutely amazing dressed as a butterfly, but the fact that her daughter, Stormi, was matching with her will make you swoon:
I am OVERWHELMED, y'all.
The next look Jenner showed off was being not one, but two different Barbie dolls, and I have to say, hats off to her for thinking outside the (Barbie doll) box.
Then Jenner showed off her Victoria's Secret Angel costume (a group costume that she wore with her sisters), which technically wasn't even a costume because it was from the actual Victoria's Secret runway:
If you thought we were done, you're wrong!
Jenner then posted what is quite possibly my favorite of the bunch: a photo that showed Jenner in a cloud dress holding a lightning bolt, and little Stormi in her arms:
She ended her Halloween costume binge by posting a video of her as a Fanta girl alongside a group of friends:
https://www.instagram.com/p/BpoFIDjHXUd/
Cute. Clever. I dig it.
So now, half a dozen costumes later, I bet you're wondering where this mystical throwback photo of Jenner being pregnant for last year's Halloween is, right? That's where I come in, friends.
Jenner posted to her Instagram Story to show off the costume she wore last year, back when she was hiding her pregnancy from the world. But thankfully, Jenner has decided to bless us with some throwback videos from that time, and I am living for them.
Take a look at her beyond gorgeous angel costume: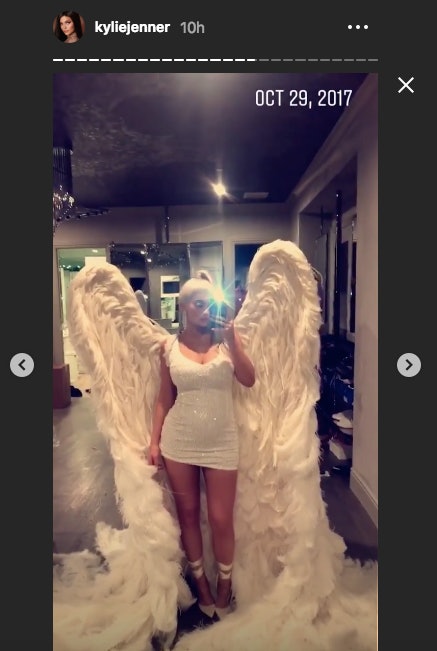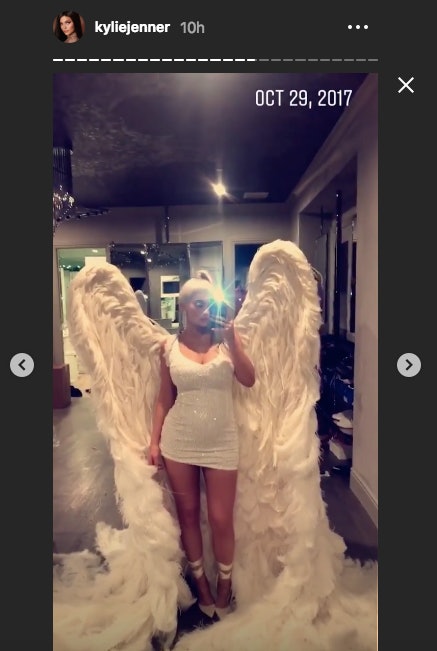 Is she not the actual epitome of a stunning angel sent from above?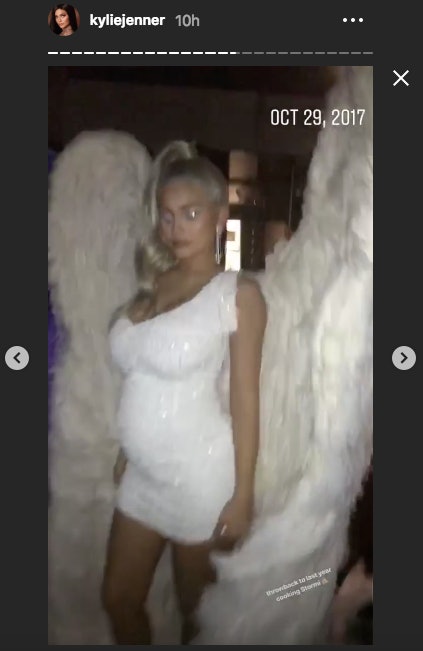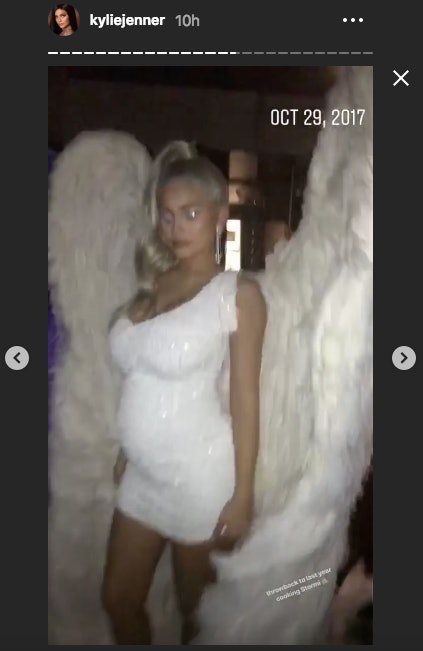 I mean, just look at that bump! Look at how precious it is!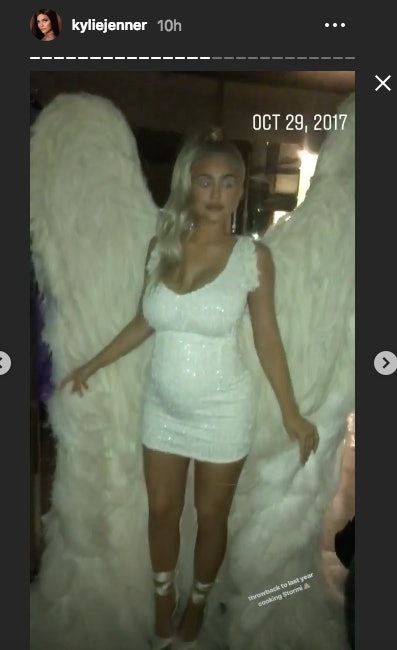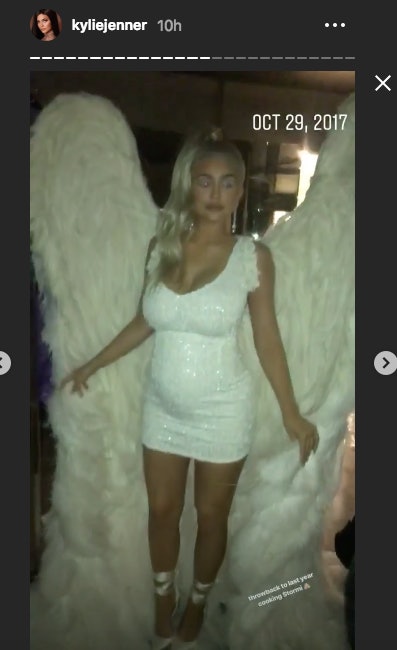 I don't know how she does it, but Jenner is totally slaying this whole pregnant angel thing if you ask me: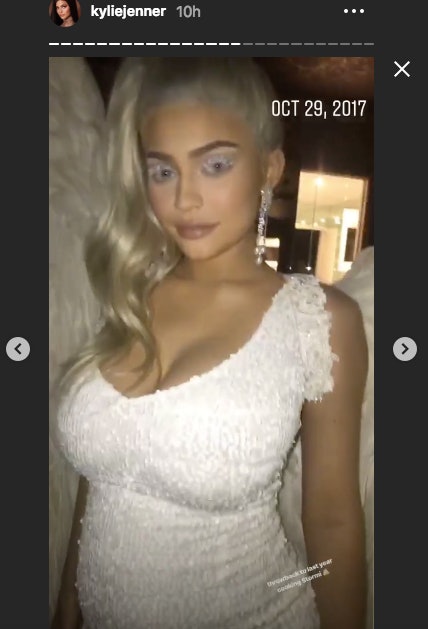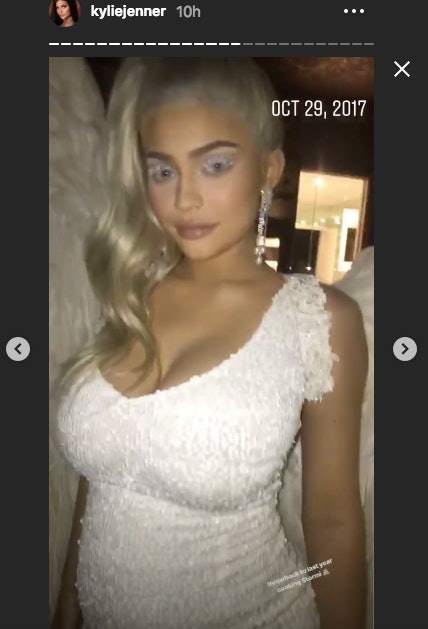 So I think it's pretty safe to say that our girl Kylie Jenner is the unadulterated queen of Halloween, yes? Now, if only she'd tell us how she manages to do it all so perfectly.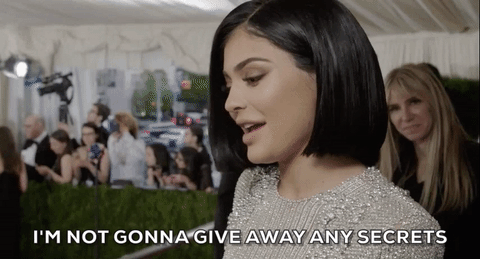 Understandable, Kylie. Totally understandable.
Source: Read Full Article