Three Royal Ascot Guests Wore Kate Middleton's Self-Portrait Dress and It Was Amazing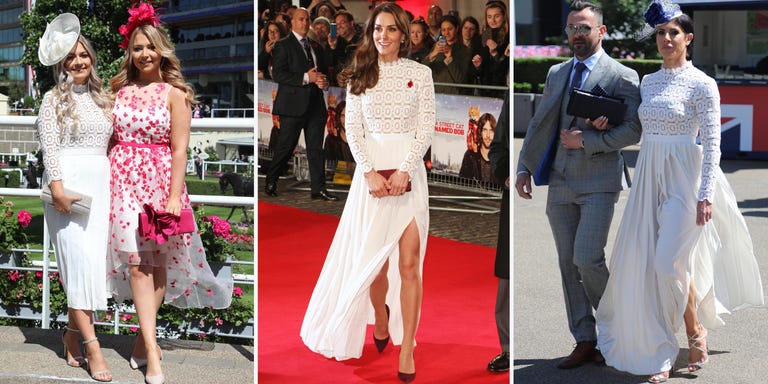 Don't know what to wear to a royal event? When in doubt, channel Kate Middleton. The Duchess of Cambridge's fashion influence was apparent at the Royal Ascot this week, where three other women were seen in a white crochet Self-Portrait dress that she previously wore on the red carpet.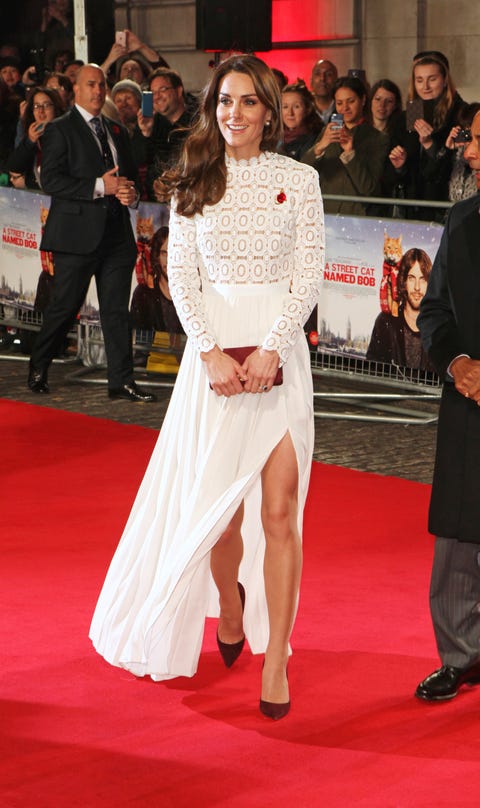 The Duchess first wore the look in November 2016 for the premiere of A Street Cat Named Bob, which she attended with her husband Prince William. The gown, featuring sheer cut-outs and a leg-slit was a daring look for the Duchess, but it showed her versatility in dressing for royal engagements and the red carpet. Fast forward nearly two yeas later, the snowy look is still influencing British fashionistas.
Though Middleton wasn't present at this year's Royal Ascot due to maternity leave, other attendees channeled her wardrobe. One Ascot goer wore a tea-length version of the dress with silver accessories.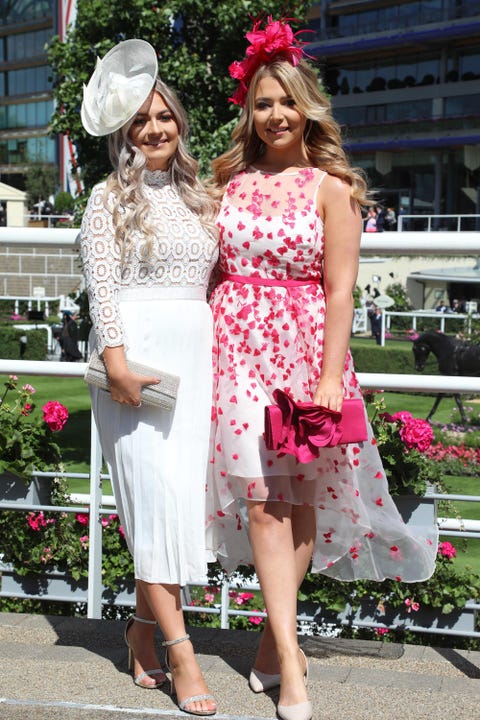 Another wore a maxi length iteration with strappy sandals and a blue fascinator.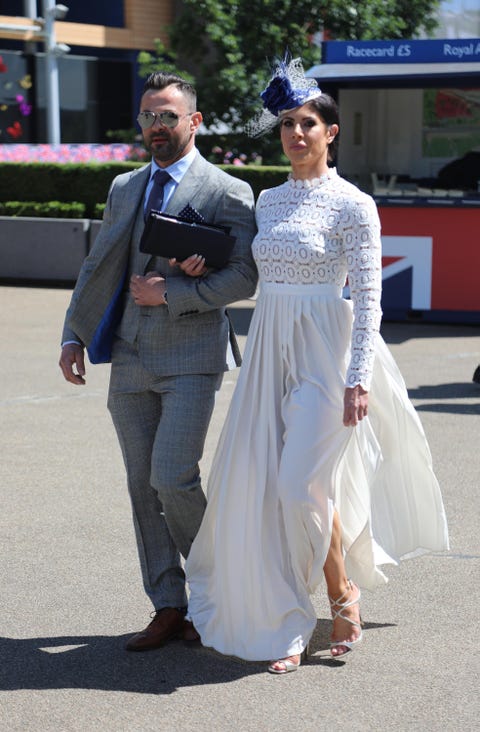 A third attendee in the dress was photographed close-up from the back, showcasing her pink floral hat.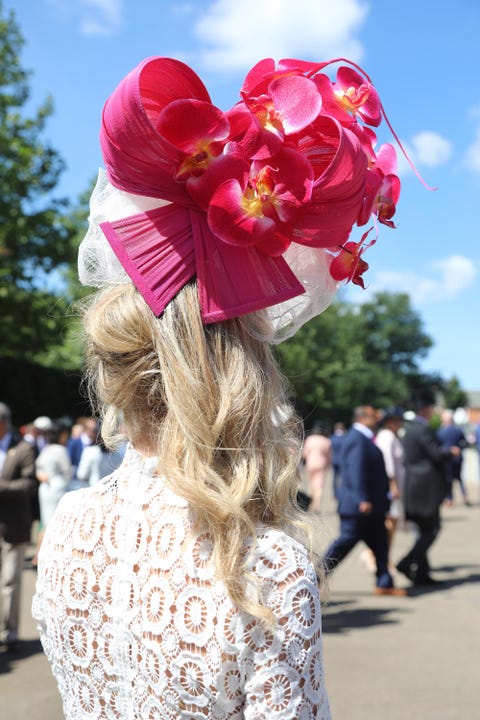 Even the Duchess of Sussex has been seen wearing Self-Portrait, but in a different style. She wore a black-and-white short sleeve lace dress lace design to the Queen's Christmas luncheon in December.
The matching dresses at the Ascot are an obvious example of the "Kate Effect," where the Duchess's fashion choices bring lesser known brands to prominence or cause certain items to sell out in minutes, according to Evening Standard. This is no small feat; the phenomenon pumps £1 billion ($1.3 billion) into the U.K. fashion industry every year, Newsweek reported in 2012.
Meghan Markle's wardrobe is causing a similar sensation. When she stepped out for an engagement photo op with Prince Harry in a white coat by the Canadian brand LINE, it resulted in so many orders that the company's site crashed.
We wonder if it we'll see any guests in one of Meghan's dresses at next year's Royal Ascot.
Source: Read Full Article