What Is True Thompson's Middle Name? Khloé Kardashian May Have Been Inspired By Kylie Jenner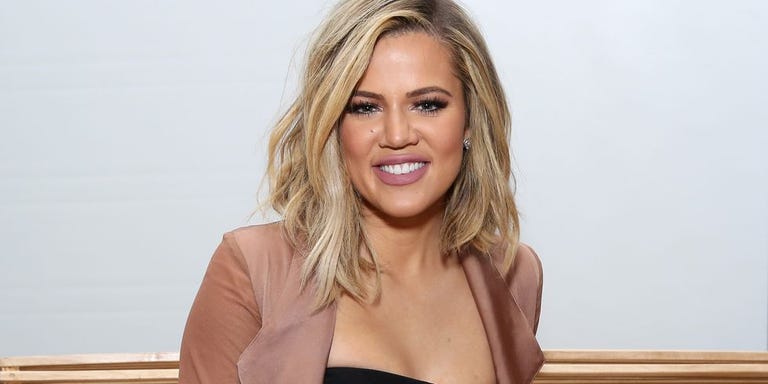 Since Khloé Kardashian gave birth to her daughter, fans across the world over have been wondering what True Thompson's middle name is.
But now, thanks to a leaked birth certificate, we now know the full name of Khloé's new baby.
TMZ has a copy of True Thompson's birth certificate, and it shows that Khloé appears to have been influenced by her sisters, Kim and Kylie, and what they named their new babies. Because much like Chicago West and Stormi Webster, True Thompson doesn't have a middle name.
Other details revealed by the birth certificate include the fact that True weighed 6 lbs 13 oz when she was born, and that she's taken her dad's surname of Thompson.
Days before True was born, Khloé's partner, Tristan Thompson, faced multiple allegations of cheating. On April 10, Daily Mail broke a video which was allegedly shot on April 7 at a club in New York, and seemed to show Thompson kissing a woman that wasn't Khloé.
Following this news, TMZ shared photos of Thompson bringing the same woman back to his hotel in New York. Since then, photos and reports have surfaced of other women Thompson allegedly hooked up with throughout Khloé's pregnancy.
A source revealed to People that, "Tristan has been consistently cheating on Khloé. He's a serial cheater. And there will be more women to come out of the woodwork."
But despite the cheating scandal, TMZ reported that Khloé put "her feelings on hold" and allowed Thompson to be in the delivery room when she gave birth to True on April 12.
Source: Read Full Article