Twitter Slams Ellen Pompeo For Seemingly Blaming Harvey Weinstein's Victims: 'It Takes Two To Tang
Ellen Pompeo has shared some pretty enlightened pearls of wisdom over the years, which makes these not-so-enlightened comments about sexual assault survivors all the more infuriating.
The Grey's Anatomy star is getting heat on Twitter for a resurfaced interview in which she talks about her very professional experience with Harvey Weinstein and, according to many, straight up blames his victims. The remarks were said during a wide-ranging discussion with Oxford Union that took place in July 2018, a few months after the mogul was first arrested for sexual assault. 
When the topic of abuse in Hollywood came up, the performer said that "men need to understand that they will not get away with" the abusive behavior they "learned" from their predecessors — but also noted that "women need to be responsible for the signals that we put out" and the "way we present ourselves."
She went on to explain that women learn the "power of seduction" at a young age and admitted that it "comes in handy" quite often before musing:
"We bear some responsibility… not all, but it takes two to tango for sure. That's not to blame the victims…"
She then reminisced about her own experience with Weinstein, telling the crowd:
"I did go in a room with Harvey Weinstein. I sat at a table with him. I had a probably two and a half hour conversation with him. He never said anything inappropriate to me. He never made any sort of physical advance toward me. I wasn't in the room alone with him; I had been sent there by an agent in the middle of the daytime… I wouldn't have gone into that room at night."
After reiterating that Weinstein "did nothing inappropriate" toward her, Pompeo insisted that if he did, she would have fought back, explaining:
"Now had he, I would've picked up that glass and smashed him across the side of the face with it. It's all what we're willing to tolerate, and our self-esteem, and what are we going to put up with and what are we going to compromise… how bad do you want to be in show business?"
Naturally, social media was aghast.
Twitter users far and wide slammed Pompeo for her remarks, pointing out that it's easy for someone who's never been abused to say how they would prevent the situation from ever happening to them. 
Others chided the star for saying "not to blame the victims" before appearing to do just that, leaving comments like:
"what the F**K is this @EllenPompeo standard victim blaming. "it takes two to tango", yeah, when its consensual. nobody willingly puts up with rape or assault. that is what makes it rape. how dare you lay any responsibility on victims. this is horrendous rhetoric. do better."
"ellen pompeo victim shaming is just disgusting"
"Hey @GreysABC you should kill of Meredith and see if @EllenPompeo says blames It on her "low self-esteem"."
"ellen pompeo: "not to blame the victims" also ellen pompeo: *blames the victim. what the f**k is this"
"ellen pompeo has clearly never been s*xually assaulted & this is a prime example of what it looks like to not have gone thru that. she is victims blaming thru this entire video & is acting like it's the victims fault & as if the victim wanted it. 'it takes two to tango' ok."
Pompeo hasn't addressed the Twiticism yet, but if she does, we hope she comes up with a better response than the one she gave to the audience member who called her out for victim blaming:
Yeesh.
What do U think of the star's comments, Perezcious readers? Ch-ch-check out the video (below) at the 15:20 mark to hear them in full and share your thoughts in the comments.
Related Posts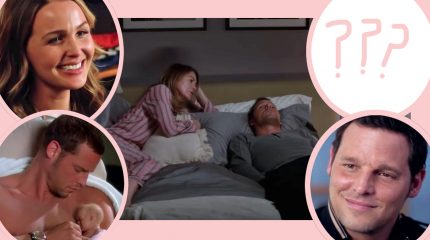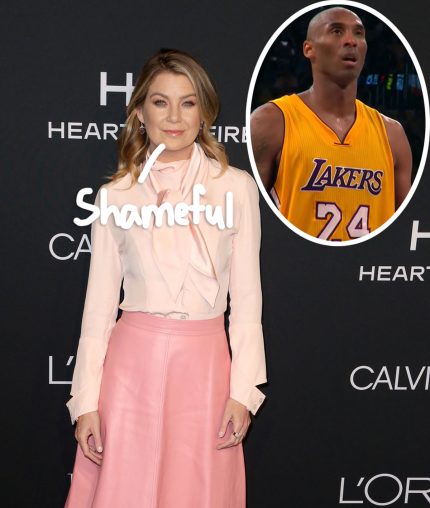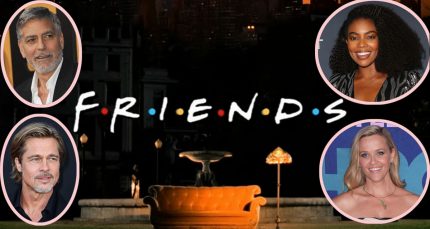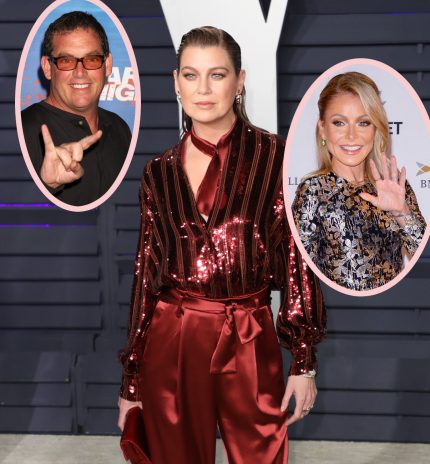 Source: Read Full Article