'Vikings': How Katheryn Winnick Used a Tribute to Lagertha to Tell Everyone to 'Stay Home'
This has been an emotional time for people everywhere dealing with the spread of coronavirus (COVID-19) all over the world. People are being encouraged to stay home and practice social distancing and isolation. Recently, Katheryn Winnick, who plays Lagertha on Vikings, posted a tribute to her character while telling fans to stay home. Read on to learn more. There are spoilers ahead for season 6 of Vikings.
Who is Lagertha on 'Vikings'?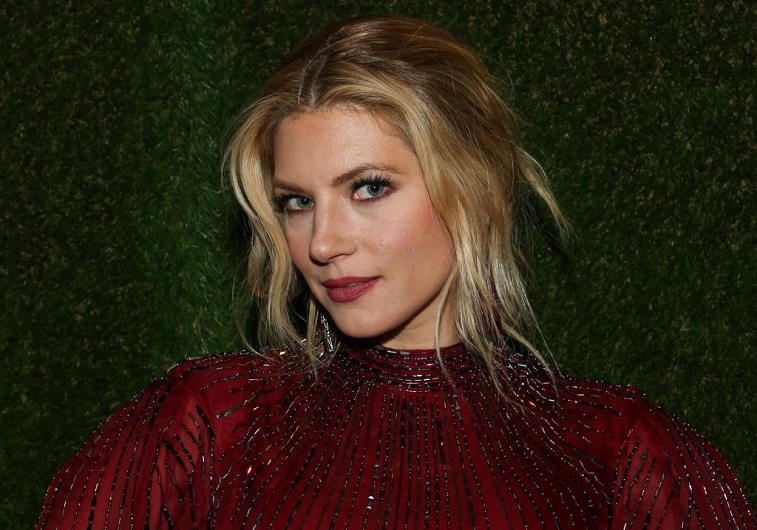 Lagertha is a fierce shield-maiden and the mother of KingBjorn Ironside (Alexander Ludwig). She is a main character on the hit seriesuntil season 6 when she is stabbed to death by Hvitserk (Marco Ilsø). Fans stillmourn her loss and appreciate Lagertha for who she was.
Katheryn Winnick posts a tribute to Lagertha
During this time of social distancing, Winnick decided to post a hilarious image of herself dressed as Lagertha. She's wearing a blue dress complete with earrings and her hair in braids. She's a young Lagertha again and it appears she's in the middle of filming. She's holding a microphone and she's saying something at the time of the shot. There's a thought bubble describing what Lagertha is saying: "Stay home."
The advice couldn't come at a better time. The post is clearly a reshare of something from a fan site. Over 280,000 people have already liked Winnick's post.
Fans react to Winnick's post
Fans seem to be on board with Winnick's sound advice andmany echo the same sentiments. What could be better than staying home and binge-watchingall the seasons of Vikings in a single sitting? What makes it better isseeing Lagertha again in earlier seasons.
"Stay home and watch Vikings," an Instagram usersuggested.
Many other fans said similar things and seem to agree that weshould all be staying home right now.
"How can I say no to the Mother of all Norway?" a fan inquired.
Another fan is already catching up on season 6 during thistime of social distancing. "Yes!! Watching right now the sixth season of Vikings,"a fan wrote in the comments.
People seem to take what Lagertha says seriously. "The Queenhas spoken," another Instagram user said.
One fan says things are looking better with Winnick's post. "Thankyou so much, you made my quarantine happier 🙌❤️," the user wrote.
Someone else wanted to know if Winnick was taking care ofherself during this time. "Promise me you're going to take care of yourself," afan inquired.
Someone else said they were rewatching an earlier seasonhighlighting Lagertha's strength. "I'm at home watching you defending Kattegatin season 4 🔥🙄," someone wrote of better days.
People aren't exactly thrilled with the situation with the coronavirus.With many events and shows canceled or postponed, and numerous people out ofwork, there seems to be no end in sight to the stresses of the situation. Hopefullyif we all follow Lagertha's advice, we can get through this together.
Source: Read Full Article