Waffle House Will "4ever Be" The Rock's Jam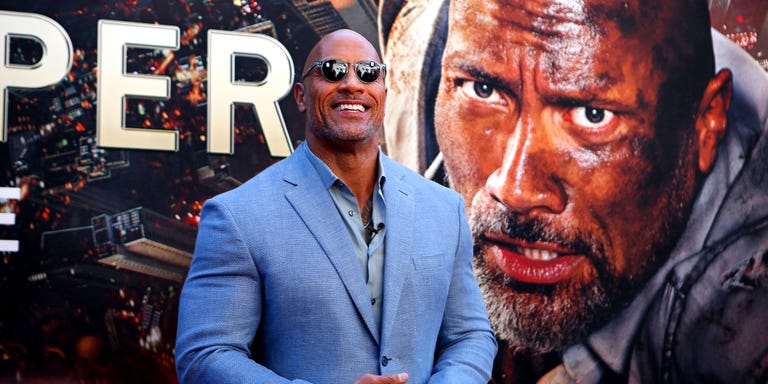 Dwayne "The Rock" Johnson did a weird thing on set, according to his Skyscraper co-star Neve Campbell. As a public service, she told Stephen Colbert all about it on The Late Show the other day.
Per Cinemablend:
This is all even better if you imagine The Rock using his "I'm about to pound the crap outta someone, probably Jason Statham" voice.
Campbell said that on set, Johnson ate every two hours, and what he ate was extremely regulated. "It's like a machine, right?" she explained, referring to the mass of muscle and charisma that is his being. "He's just jealous. All he wants to know is what people eat."
None of this matters in the least except to point out that our future president the star of over 30 movies, at least 15 of which are good, is perhaps not perfect. And a little intense about food.
Speaking of food, Johnson dropped by Colbert's show the next night and gave a shout-out to Waffle House for getting him through his early days as a pro wrestler. Back when he was living like a nomad, wrestling in flea markets and used car dealerships, and making only $40 a match, he said he ate at Waffle House three times a day.
The Waffle House then tweeted it was "so honored to be a part of @TheRock's story." Good-guy Rock replied that Waffle House "will 4ever be my jam."
Ha trust me, at that time I hated wrestling in flea markets for $40bucks per match and Waffle House was the only thing I could afford 3xs a day. But these days I'm so grateful that was my life. Valuable lessons learned. And Waffle House will 4ever be my jam ????? #110Percent https://t.co/kZsgrdR8cK
Wonder how often his strict on-set diet allows for waffles.
From: Esquire US
Source: Read Full Article