Wendell Pierce's Advice To Thomas Markle About Meghan Proves He Was An Amazing TV Dad
It's common knowledge that Meghan Markle, Duchess of Sussex, is forging her way through some serious family drama. While she's newly married to Prince Harry and enjoying her first months as a royal, her current happiness has been somewhat marred by her father, Thomas Markle, and his constant urge to spew personal details about their relationship to the media. Amid all this drama, Meghan's TV dad from Suits, Wendell Pierce, has opened up to offer some advice to the Markle patriarch. So, what was Wendell Pierce's advice to Thomas Markle about Meghan? In short, he just wants Thomas to let his love for Meghan lead the way.
The 74-year-old actor offered some sage advice to Meghan's real dad in a new interview with The Telegraph. When asked about Thomas, Pierce didn't hold back.
"If you care about Meghan, the Duchess of Sussex, then that should be first and foremost in your mind before you say anything," Pierce said. "If you love your daughter, just love your daughter. It's not for public consumption."
In short, it sounds like Pierce is trying to say: If you love Meghan as much as you say, stop blabbing to the press, Thomas!
For those of you who haven't heard about all the royal family drama, here's what's been going on:
Thomas and Meghan's half-sister, Samantha, have exposed lots of personal details and family woes to the media. In recent weeks, Samantha has said that Meghan doesn't even talk to Thomas anymore. In the months since Meghan married into the royal family, Thomas and Samantha have given numerous paid interviews and the royal family isn't exactly happy about that.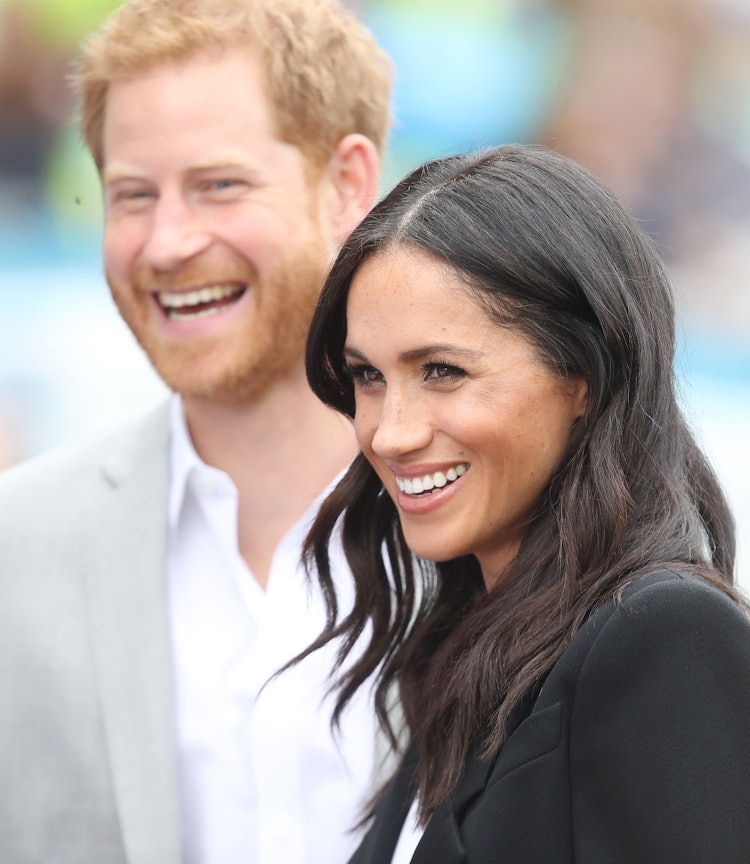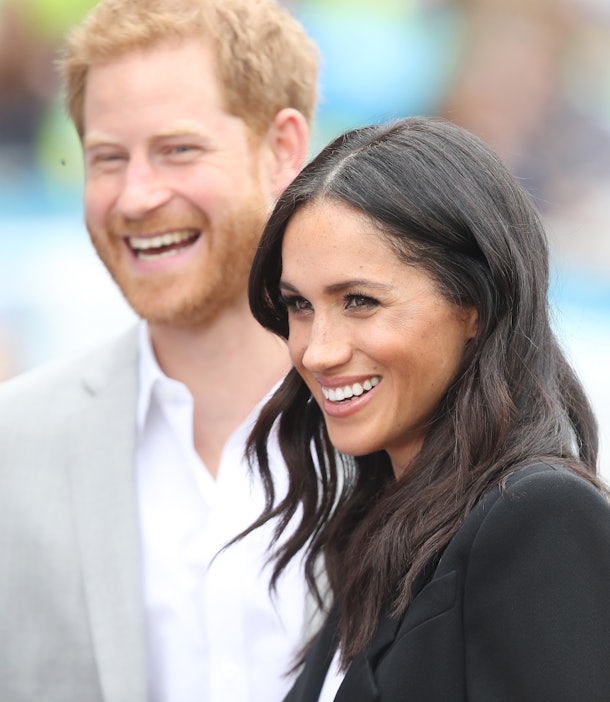 In an Aug. 13 report from Entertainment Weekly, an insider source revealed that the palace is taking more serious measures to combat the negative press Thomas and Samantha have stirred up.
The source told ET, "The Palace, who normally takes a firm policy of not commenting on personal matters, is now considering a more aggressive strategy to deal with the situation with both her father and her sister. No one wants to see this continue."
Given all that's happened since Meghan's wedding in May, it's good that she has friends like Pierce who are by her side. In his interview with The Telegraph, Pierce also opened up about their friendship and shared an anecdote from Suits when Meghan's character Rachel Zane got married.
"We had a moment I cherish," Pierce said of the behind the scenes moment. "I was sitting with Meghan in her wedding dress, as we waited for a set-up. We were alone. I said to her, 'Your life is going to change. It's going to be amazing and I'm very happy for you but I want you to know that I'm your friend, and no matter where you are or what's going on — if the fishbowl that you're in ever starts getting to you — you can call me'.
Such a sweet memory! And it shows just how much Pierce cares for Meghan. It's really nice to see that people in her life are stepping up and showing their love for her even amid all the family drama.
Source: Read Full Article