What Is Tracee Ellis Ross' Real Name? Her Middle Name Isn't What You Think
Hollywood actor Tracee Ellis Ross is well known for her work, most recently her starring role in the popular series Black-ish. But although fans may think they know everything about Ross, from her famous parents to her successful career, there's one fact that many may not realize. Her original middle name wasn't Ellis. Her mother gave her a different name at birth, and the reason she chose it is very sweet.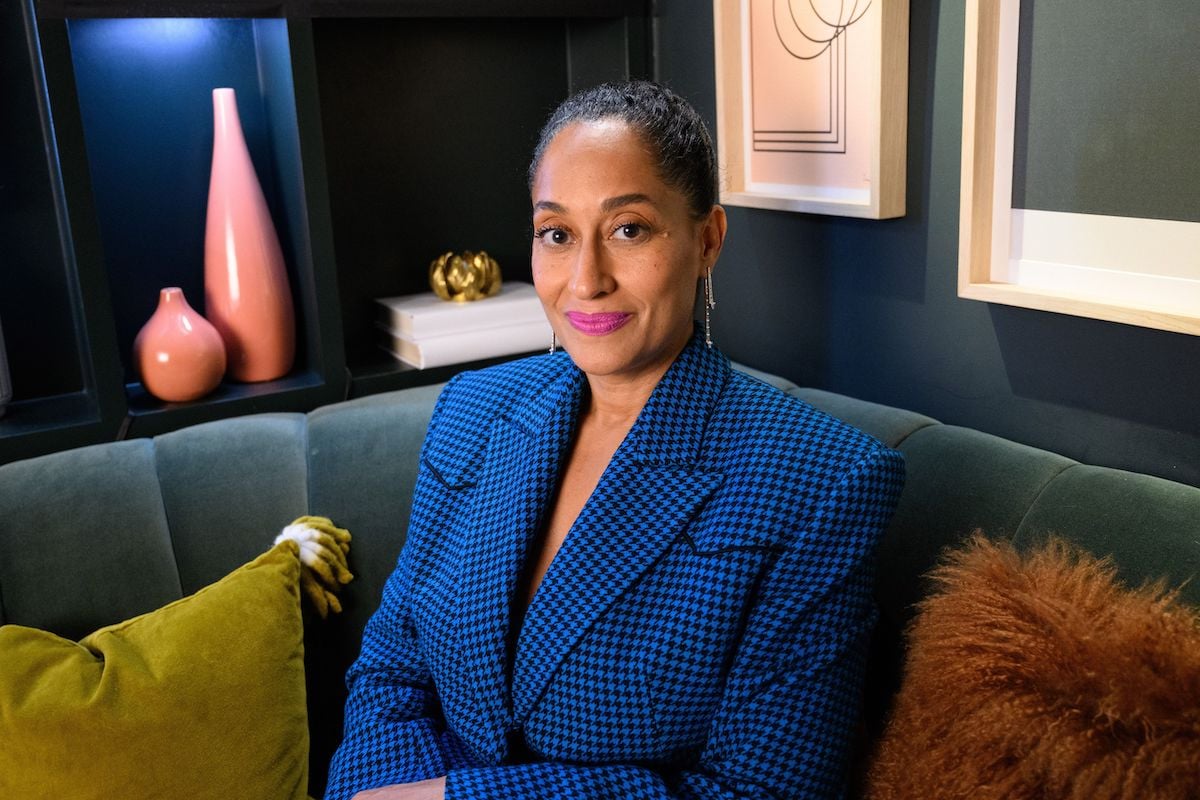 What is Tracee Ellis Ross' real name?
Ross' last name is the first clue that she's a member of an elite Hollywood family. As W Magazine explains, her mother is the iconic singer and actor Diana Ross. Her father Robert Ellis Silberstein also has a place in the industry, as a well-known music executive. 
A quick glance at their names will tell you that Ross honors both of her parents with her own name – Ross comes from her mom and Ellis from her dad. But it turns out that at the beginning of her life her middle name was something different. When she was born, Ross' mother gave her the name Joy.
At one point in his life, Ross' father decided he no longer wanted to use the name Silberstein, so he dropped it. Ross decided she wanted to include his new last name in her own.
"I really felt strongly that I wanted my father's name in my name, because everyone knows I'm my mom's daughter, but I'm also very much my dad's daughter," she said. "And I wanted him, when my name hit a screen, to know that I was also part of him."
Her parents both helped her and let her make her own way
As Ross explained to The Guardian, her famous and well-connected parents managed to give her both an extraordinary childhood and a down-to-earth approach to life. She went to prestigious schools in Manhattan and Switzerland and she had a photoshoot with Andy Warhol when she was only 11. But despite her famous family, she was also expected to earn her own way.
Ross even had a job when she was a teen, although it wasn't the typical burger-flipping work. She was a salesperson at Ralph Lauren.
"My mom was like, 'If you want to keep buying those clothes, you're going to have to figure out how to pay for them,'" she explained. "There was a commitment on her part to a normalcy that I have taken into my adult life."
Although she took her work ethic into her adult life, there was one gift from her mom she decided to leave behind.
How her mother picked her real middle name
Although Ross picked a new middle name to honor her father, her mother chose her original one the first time she laid eyes on her, right after she was born. She seemed to recognize something about her right from the beginning.
"My mom said I came out," she said, "and it was like, 'Joy.'"
Because her parents were still married at the time and her father hadn't dropped his last name yet, her name at birth was Tracee Joy Silberstein.
Fans who know her as Tracee Ellis Ross may not be able to imagine her as Tracee Joy Silberstein. But if there's anything Ross has demonstrated so far, it's that her name isn't what made her famous. She probably would have found a way to the top no matter what she was called.
Source: Read Full Article