What We Know About 90 Day Fiancé: The Other Way Season 3: Release Date, Cast, And Couples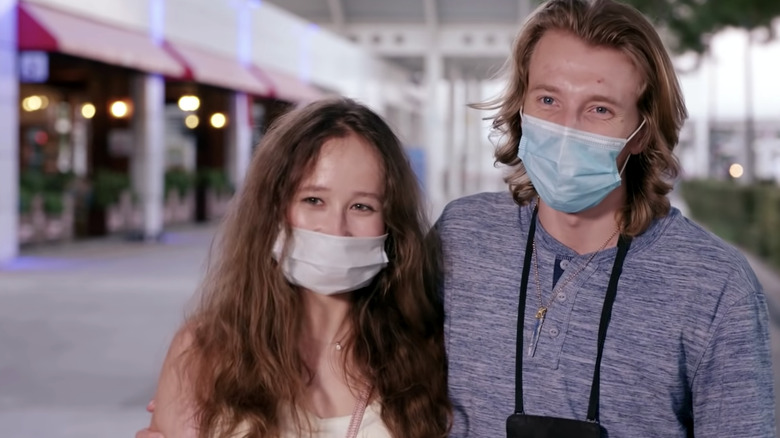 TLC has built a successful empire with their "90 Day Fiancé" franchise. According to Vulture, more than 400 hours of "90 Day Fiancé" content exists on the Discovery+ app. The show is wildly successful, and fans cannot get enough. The series profiles couples on the K-1 visa journey, which allows international partners to marry in the United States as long as it happens within 90 days of receiving the visa, per TLC. Of course, drama ensues, and the series leaves fans wanting more. So much more, in fact, that the show has a whopping 18 spin-offs (via TV Insider).
"90 Day Fiancé: The Other Way" is one of the series' most popular spin-offs, according to Programming Insider. The show features American citizens who are moving to the country their international partner calls home. It's often a culture shock that leaves the Americans questioning their decision to leave the place they've always called home. The hit show is returning for a third season with some new couples, as well as a few we met last season.
Release date for Season 3 of 90 Day Fiancé: The Other Way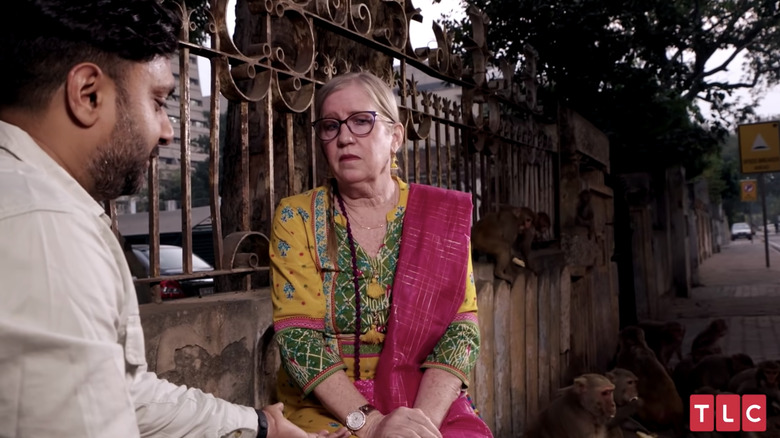 Season 3 of "90 Day Fiancé: The Other Way" will premiere on TLC and the Discovery+ streaming service on August 29 at 8pm ET, per Premiere Date. The show will profile the relationships of six international couples. Americans will be moving to places like Russia and Colombia. The series will also catch up with returning cast members in countries like Africa, India, and Mexico. In the trailer (via Twitter), one of the new cast members shares, "Moving to a tiny island in the Caribbean with a man I really haven't spent much time with, I'm thinking, I'm insane. But, I guess love makes you crazy."
The trailer is explosive. It shows the couples doubting their commitments, wondering if they made the right decision, and questioning their love for the person they moved to another country for. TLC knows what they are doing, as we've come to expect drama from the "90 Day Fiancé" franchise. A juicy trailer is enough to reel in their fans and new viewers alike.
Many couples from Season 2 are returning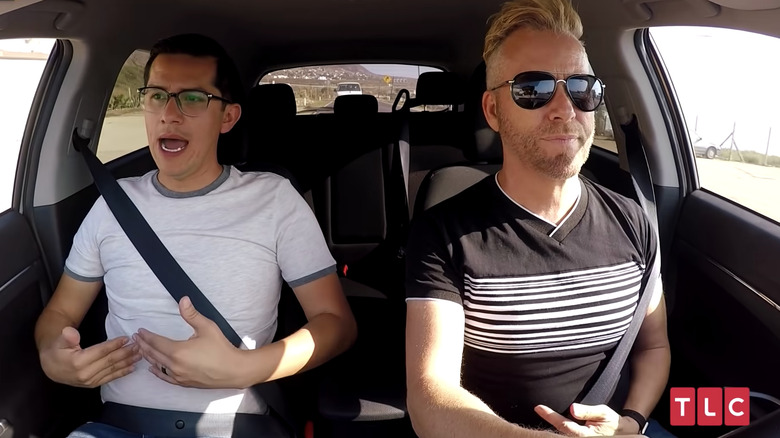 This season of "90 Day Fiancé: The Other Way" features more returning couples than new ones, according to People. Everyone's favorite couple from Season 2, Armando and Kenneth, will be returning to our TV screens while they plan their wedding. The show's first gay couple won our hearts over with their endearing relationship. Jenny and Sumit from India will be back as they navigate the tricky family dynamic with Sumit's traditional values. Ariela and Biniyam are returning as well, along with Evelin and Corey. Both of those couples are in rocky places as the show returns.
There are only two new couples joining the cast for Season 3 of "90 Day Fiancé: The Other Way." Alina is a 20-year-old from Russia who is engaged to 25-year-old Steven from Salt Lake City, Utah. Steven is a devout Mormon who is giving up everything for his relationship with Alina. The COVID-19 pandemic plays a major role in their story as they will need to marry in a different country due to the closing of the Russian border.
The other new couple consists of Ellie, a 45-year-old from Seattle, Washington, and Victor, a 38-year-old from Colombia. They met while Ellie was traveling in South America and quickly fell in love. Ellie is giving up a successful restaurant business for her relationship with Victor, but before she even arrives, concerns surrounding trust and finances rise to the surface.
Few couples are still together for Season 3 of 90 Day Fiancé: The Other Way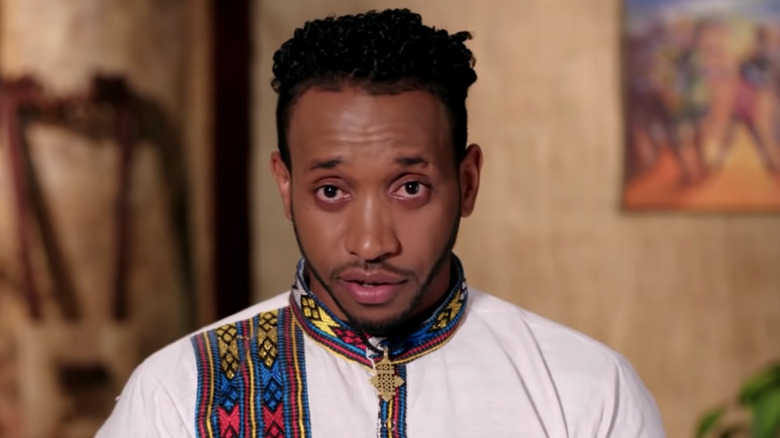 "90 Day Fiancé: The Other Way" hasn't had the most success when it comes to lasting relationships. According to TV Insider, many of the show's former couples are no longer together. Long-running cast members like Paul and Karine, and Deavan and Jihoon have split up. Season 2 stars Brittany and Yazan had a complicated relationship, especially when it came to cultural issues, and have also joined the list of separated "90 Day" cast members. Yazan, however, is already engaged to another American woman, per ET. Maybe he'll make a return to the show.
However, of the couples returning for Season 3, it appears they are all still together. Kenneth and Armando are thriving in Mexico as they raise Armando's daughter, Hannah, together. Evelin and Corey are still together despite the rumors that they cheated on each other. Sumit and Jenny are pushing through despite his family's strong opposition to their union. Ariela and Biniyam are still together in Ethiopia, although it hasn't always been easy. Ariela is not the first American woman Biniyam has dated and shared a child with, and it appears there is anxiety about Ariela returning to America with the pair's child for good. We'll have to wait until the show premieres to find out how that goes down!
Source: Read Full Article