Why Fans Hate Tarek El Moussa and Heather Rae Young's New Matching Tattoos
HGTV star Tarek El Moussa and his wife, Heather Rae Young, recently got matching tattoos, and fans don't seem to like them very much. Here's the new body art the Selling Sunset star and the Flip or Flop star got, and what fans are saying about the ink.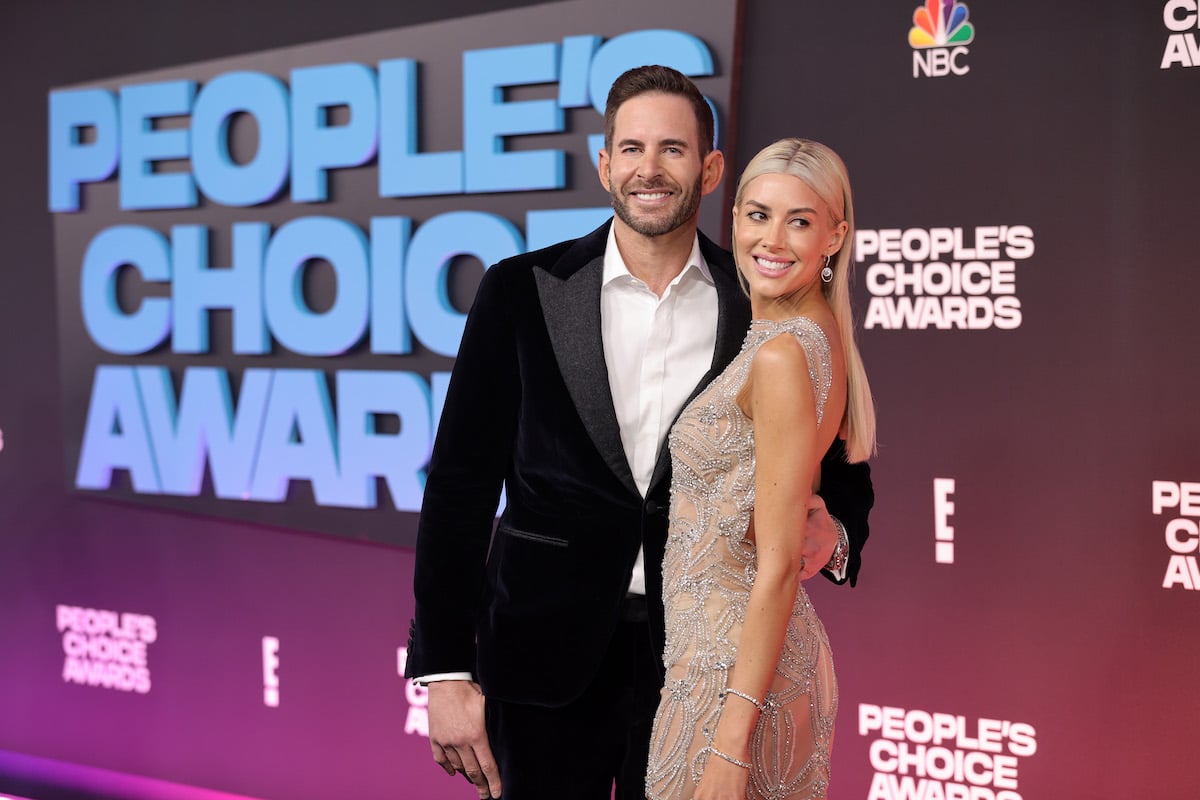 Tarek El Moussa and Heather Rae Young got matching tattoos of their wedding date and initials
On Apr. 12, Tarek El Moussa and Heather Rae Young shared photos of their new matching tattoos on Instagram. 
El Moussa's post showed three pictures of the new ink. He got their wedding date and the birthdate of his two children with Christina Haack on his inner forearm, as well as the initials "HEM" (for Heather El Moussa) on his wrist. Young also got their wedding date on her inner forearm, and the Tarek's initials ("TEM") on her wrist.
"It started out as just @heatherraeyoung and I getting our wedding date," El Moussa wrote in his caption. "Last minute, before we got there, I decided I also really wanted the kids birthdays and her initials!"
The HGTV star revealed that they left room for the birthdates of their future children. "So now, I have 3 special dates and Heather's initials on my left arm," he wrote. "We also left some spots open for future kid/kids, yes I said it❤️."
https://www.instagram.com/p/CcOqB6PPPaA/
Heather Rae Young previously got a controversial tattoo of Tarek El Moussa's name
In February 2021, Heather Rae Young debuted a tattoo in honor of her husband Tarek El Moussa that received a great deal of backlash from fans.
The since-deleted post showed the words, "Yes sir, Mr. El Moussa," inked on Young's buttock.
"I did it as something special for my fiancé, my future husband," Young defended the tattoo (per Page Six). "I will be Mrs. El Moussa, so this is my name. And it's a special thing that we do around the house: Daddy is the boss, I'm the queen of the house. We do it with the kids … It's something cute we do around the house."
She and Tarek explained that his two children with ex-wife Christina Haack frequently say "Yes sir, daddy" and "Yes sir, Mr. El Moussa" at home.
"It was taken completely out of context," Young said of the online criticism. "People blew it up to something it completely wasn't," she said of the internet backlash.
Some fans aren't loving the couple's matching ink
While some fans loved Tarek El Moussa and Heather Rae Young's new ink, many of them found the tattoos poorly done or offensive. They sounded off in the comments section of Young's Instagram post. 
"Sorry…not liking this!" one fan wrote, to which another fan responded, "Me either she already has his name tattooed on her a**. This is his second marriage. He should know better!! At least it's small and will laser off."
Some fans are saying they don't like the order of the dates, or that they think the tattoos weren't done well. "The years should've been in order," one fan commented, while another said, "Sorry to say but that's not spaced very well."
Others claimed that the numerical forearm ink resembles the tattoos Nazis used to identify prisoners of concentration camps. One fan wrote, "Does anybody else cringe over numbers being tatted on forearms, or am I the only one that remembers history class in school?" and another fan said, "Look like Auschwitz tattoos."
Source: Read Full Article