Wyatt Russell Didn\u2019t Know About that Big \u2018Falcon and Winter Soldier\u2019 Cameo
The Falcon and the Winter Soldier episode 5 spoilers follow.
Marvel's latest spin-off series The Falcon and the Winter Soldier recently featured the arrival of a brand-new villain who no one saw coming.
Contessa Valentina Allegra de Fontaine made her first appearance in the MCU in Friday's (April 16) fifth episode, titled 'Truth', and the role was played by none other than 11-time Emmy winner and star of Seinfeld and Veep, Julia Louis-Dreyfus.
With Marvel keeping the casting under wraps, the cameo was a huge surprise to fans—and it seems that it was such a big secret that not even John Walker/Captain America himself knew it was in the works.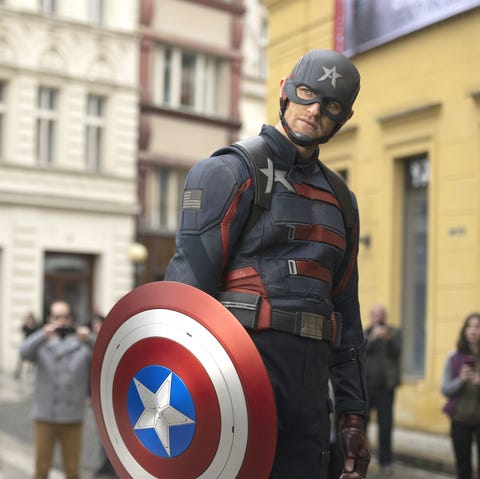 Speaking to Esquire, Wyatt Russell revealed that he didn't know about Julia Louis-Dreyfus' involvement when he signed onto the series, adding that even while on set there had only been rumblings that somebody was coming.

"It'll be endlessly interesting because she's endlessly interesting," Wyatt added of Julia's appearance in the MCU, before teasing a bit about what her casting could mean for the future.
"I think people are going to think one thing and get a little bit of another because she's such a great actress and you've seen her do feats for the past, however many years."
As for how Walker and Contessa Valentina's characters could interact in the future, Wyatt teased that he's very "excited" about all the possibilities.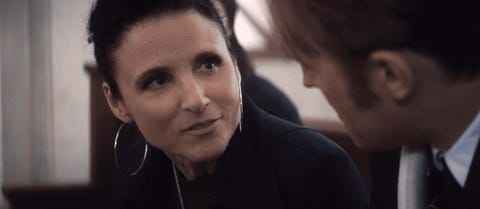 "This is a very different type of character for her. I'm excited for whatever comes with that," he added.
"I don't know. I have no idea what's going to come of it, but I hope something does. It would be amazing to work with her."
We're very hopeful that Julia has a big future in the MCU, especially with Vanity Fair recently reporting that she was initially set to make her debut alongside Scarlett Johansson in Black Widow
Source: Read Full Article