10 Cars In John Cena's Garage (10 He Needs To Buy ASAP)
John Cena is a WWE superstar with a staggering net worth of 55 million bucks, according to the Mirror.co.uk website. He started out marketing himself as "The Prototype" and soon became a hero to a legion of sports entertainment fans. His clean-cut, All-American image makes him stand out as the ultimate "face".
With so much cash at his disposal, it's no surprise that Cena, whose relationship with WWE Diva, Nikki Bella, is now over for good, indulges himself by purchasing amazing cars. John has a range of enviable rides in his garage, including coveted vintage autos and powerful sports cars.
When he was trying to make his mark on the world, John used to live in his car. He had no money, but all of the ambition in the world. He must feel so good when he steps into his garage and checks out all of the cars in his collection. They are symbols of the value of hard work (including countless punishing workouts and wrestling matches) and they are definitely status symbols.
These days, Cena never has to worry about money. He's got the huge Florida house, the fleet of luxury cars, the well-stocked wine cellar and the bold, expensive suits that he always wanted. In the end, he didn't get the girl, but that's another story…
Now, it's time to look at 10 striking cars in John Cena's garage, and 10 he needs to buy ASAP.
20

1966 Dodge Hemi Charger (In John Cena's Garage)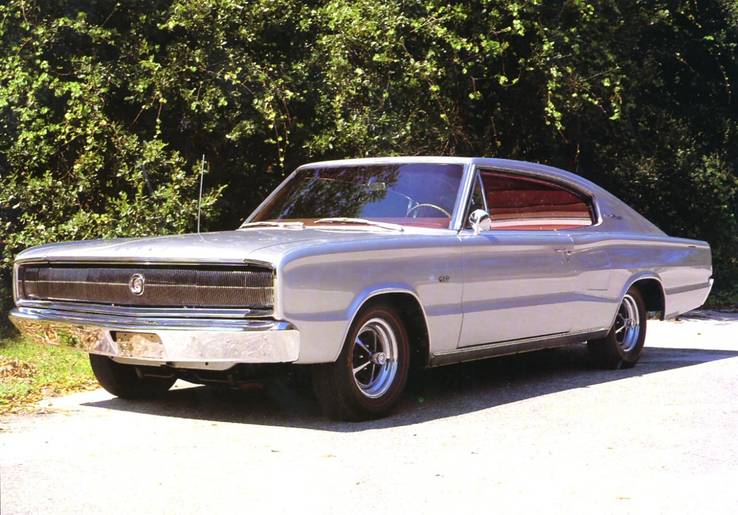 Dodge modified its mid-sized Coronet 500 (it had a hard-top and two doors) to make this 1966 Charger, which was the first one manufactured by the American automaker. At the time, it retailed for a little over three thousand bucks and was 417 dollars costlier than the Coronet. This epic Charger is equipped with a plethora of impressive Sixties design features, including loads of chrome, front and back center consoles, a super-cool interior and folding seats in the back.
While its roofline lacks a bit of grace, it has great style, thanks to its wider tail lamps and concealed headlamps. It's a wild ride that is fit for a WWE legend. (Source: Musclecars.howstuffworks.com)
19

LaFerrari Supercar (Needs to Buy ASAP)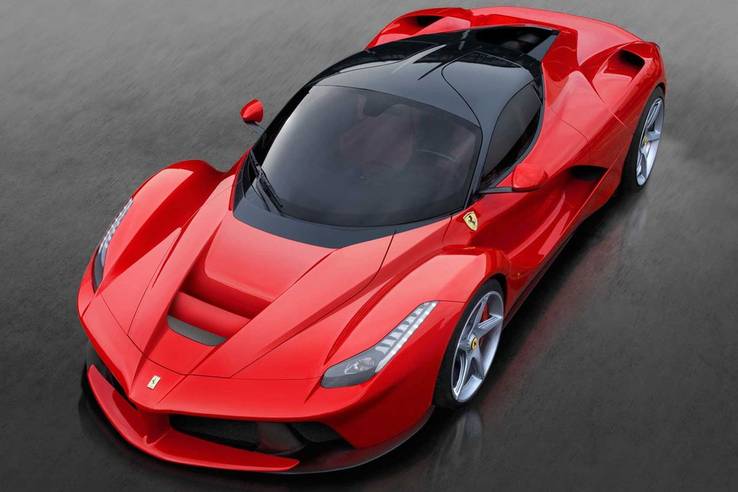 Kylie Jenner got one of these Italian beauties from Travis Scott. It was a 1.4 million dollar "push present". Maybe it's time for John Cena to get one, too! The LaFerrari has all of the sleek and curvy styles that Ferrari is known for, plus tons of raw power and speed.
This ultimate sports car and "prancing stallion" started out with the project name, F150. It's a hybrid supercar and it's a limited-production vehicle. Only 499 of these coveted cars were made. The auto was developed based on results derived from the testing of an FXX prototype, so it's an ideal choice for the wrestler who was once billed as "The Prototype". (Source: Thedrive.com)
18

1969 AMC AMX (In John Cena's Garage)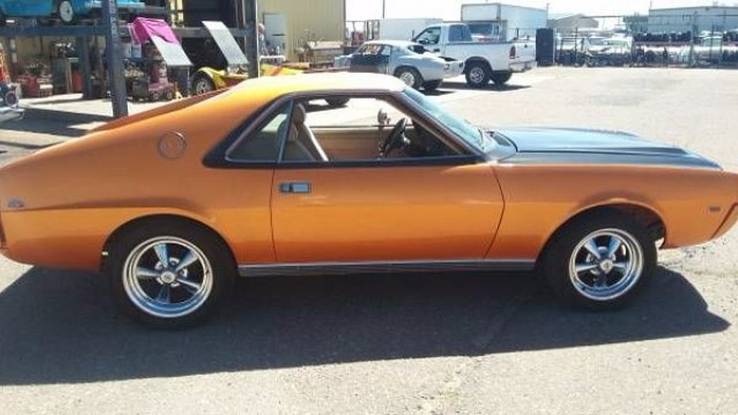 This sporty and fun two-seater is a GT-type car which was manufactured by AMC (American Motors Corporation) from 1968 to the end of 1970. Cena has the 1969 model. These classic muscle cars are renowned for their shorter wheelbases, which set them apart from other sports cars of their era.
Designed to give the Chevy Corvette a run for its money, this car really performed, without costing a fortune. These days, it's a desirable collector's item which fetches good prices at auctions. Rugged and bold, and bestowed with true American spirit, it's no wonder this stylish and iconic car made it into Cena's garage. (Source: Wikipedia)
17

McLaren 600LT Supercar (Needs to Buy ASAP)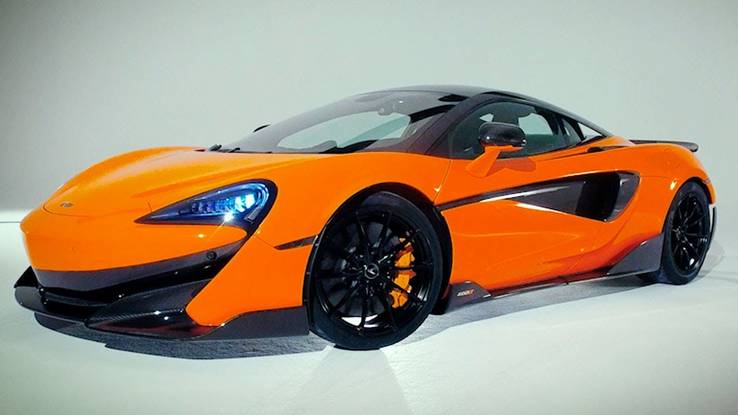 John clearly has a taste for American muscle cars (he's a fine example of American muscle himself), but maybe he should branch out and add more European supercars to his collection, such as the McLaren 600LT. This exciting and road-legal auto is a reconfigured version of the 570S. The 600LT features lower weight and higher power.
Introduced at the end of June of this year, this supercar has the capacity to attack the track with gusto, thanks to 592 horsepower and custom, race-ready tires (Pirelli P Zero). If John Cena adds this British sports car to his lineup, he'll feel like an F1 driver. (Source: Driving.ca)
16

1969 COPO Chevrolet Camaro (In John Cena's Garage)
John Cena actually purchased his first car at the tender age of 14, on the street, but it wasn't this 1969 COPO Chevy Camaro. He got this later on and it's a superb addition to his enviable stable of American muscle cars.
This beast features a V-8, 427-cubic inch engine. When it was sold at dealerships back in the late 1960s, it came with a five year (or fifty thousand miles) warranty. A limited-edition run of these collectible cars was made and there are believed to be between five hundred and one thousand of them. They are rare and hard to find, unless you're John Cena. (Source: Motortrend.com)
15

Lamborghini Huracan (Need to Buy ASAP)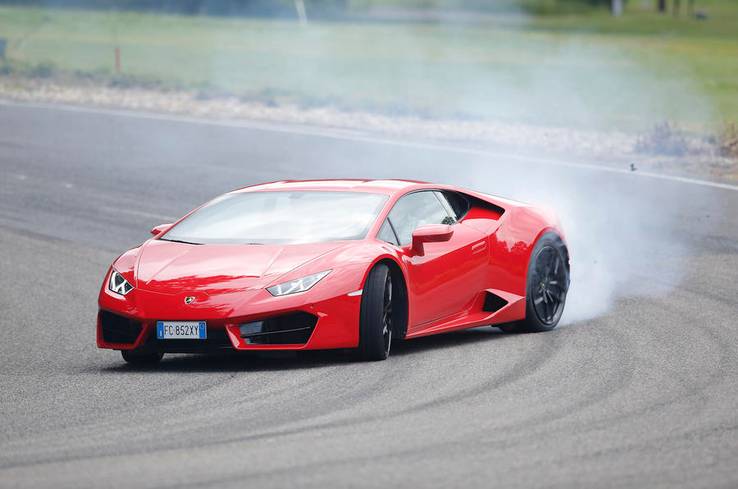 Do you want a car that rocks you like a hurricane? If you do, you may want to drop some serious cash on the Lamborghini Huracan…which may just belong in John Cena's garage. This car's name means, "hurricane" in Spanish. As the name suggests, this supercar is all about raw energy and excitement. It was created as a replacement for the Italian car maker's V-10 powerhouse, the Gallardo.
Introduced in 2014, at an auto show in Geneva, Switzerland, it is world-famous for its sleek, fashionable look, as well as its whopping horsepower (610). In 2014, Top Gear deemed it the supercar of the year. (Source: Wikipedia)
14

1969 Dodge Daytona (In John Cena's Garage)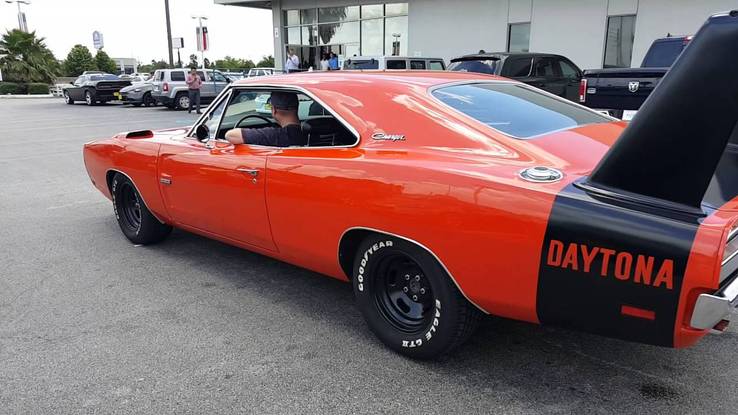 This car has crazy lines and a bold, Hunter orange hue. It's an outrageous car that is impossible to miss. Cena buys cars because he wants to enjoy driving them, rather than just staring at them in his garage or buying them as investments. He wants fun from his car collection and his 1969 Dodge Daytona is definitely a fun ride.
It's unusual and American, so it ticks all of the boxes for John Cena. He prefers to collect cars that are a little bit hard to find, even if they weren't the most expensive cars on the market when they were launched. (Source: Carsoid.com)
Featured Today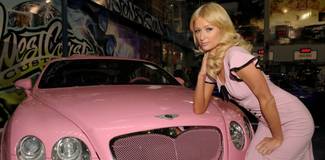 25 Crazy Celeb Cars That Normal People Could Never Afford (And Their Worth)

25 Celebs Who Are Loving Louis Vuitton In 2018

20 Cars Even Ultra Rich Celebs Can't Afford

13

Gumpert Apollo (Need to Buy ASAP)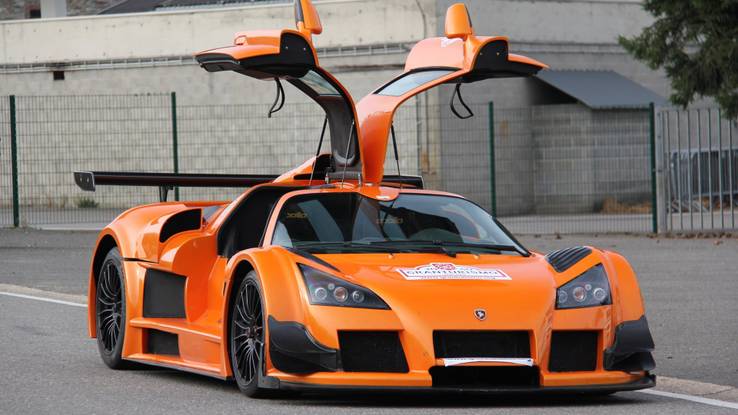 Supercars are out there and one percenters drive them to enjoy high-octane thrills, as well as tons of attention from people on the street. If John wants to dazzle onlookers as he cruises the roadways outside of Tampa, where he lives, he should consider adding the powerful and impressive Gumpert Apollo to his collection.
Manufactured by a German automaker, this supercar is able to reach a maximum speed of 225 miles per hour and will accelerate from zero to sixty in just three seconds. The only issue with these European supercars is that John Cena is a very big man. He might have trouble fitting in some of them. (Source: Cbsnews.com)
12

1970 AMC Rebel the machine (in john cena's garage)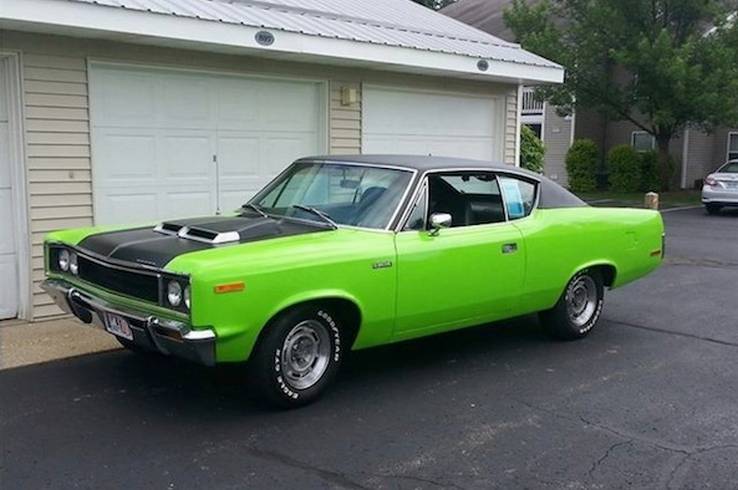 John Cena loves adding cars from the American Motor Company to his collection. One of his prized AMC vehicles is the Rebel Machine, which was launched in 1970. The first Rebel Machines had distinctive white finishes with bright and reflective stripe detailing, in All-American red, blue and white. 3M created the stripes for the Rebel Machine.
These muscle cars featured V-8 engines with three hundred and forty horsepower, as well as torque ratings of four hundred and thirty-pound "force-feet" at thirty-six hundred revolutions per minute. Powerful and street-legal, this car is a dream ride which earned an F rating for stock racing via the NHRA. (Source: Myclassicgarage.com)
11

Tushek Renovatio T500 (Needs to Buy ASAP)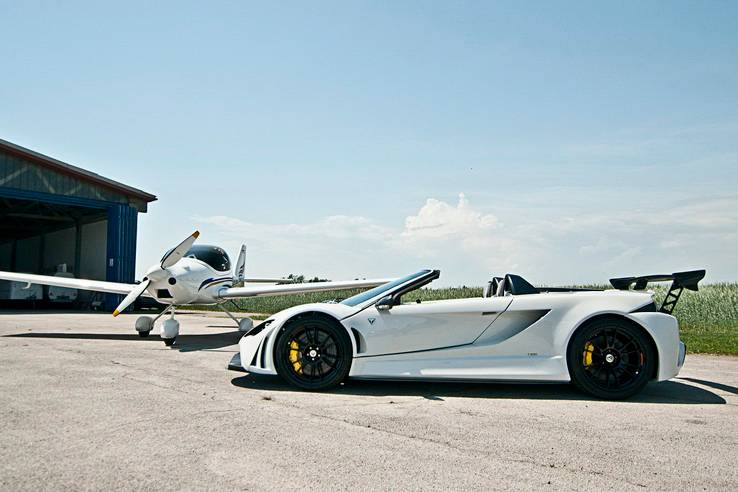 Is John Cena ready for a Slovenian supercar? If he wants to branch out and move beyond American muscle cars, he may enjoy adding the very collectible Tushek Renovatio T500 to his garage. Known for its space-frame chassis, which has a tubular design, the supercar is powered by a superb, 4.2 liter motor from Audi.
Crafted from carbon fiber, this sports car is ultra-modern, with a low, long and wide look. It's perfect for anyone who wants to blow away the competition at local race tracks. This stunning supercar was launched in 2012 and it weighs in at twenty-five hundred pounds. (Source: Autocar.co.uk)
10

1970 buick gsx (in john cena's garage)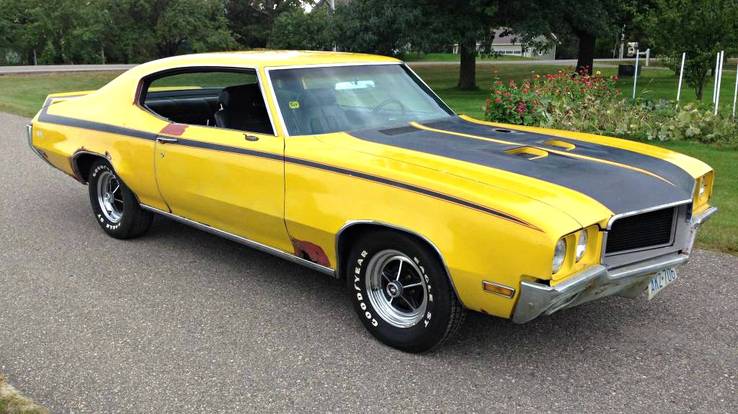 Buying cars from American automakers suits John Cena's image to perfection. When he appears on WWE, he runs out in a t-shirt and baseball cap and his catchphrases, such as "never give up", are all about the pursuit of the American Dream.
Another amazing American car in Cena's collection is the 1970 Buick GSX. in 1970, General Motors stopped adhering to its previous limit of 400-cid for intermediate cars. When this happened, very fast autos began making their way from assembly lines to local dealerships. One of them was the 1970 Buick GSX. This V-8 beast offered 455-cid for more powerful performance. (Source: Musclecars.howstuffworks.com)
9

Vencer Sarthe (Needs to Buy ASAP)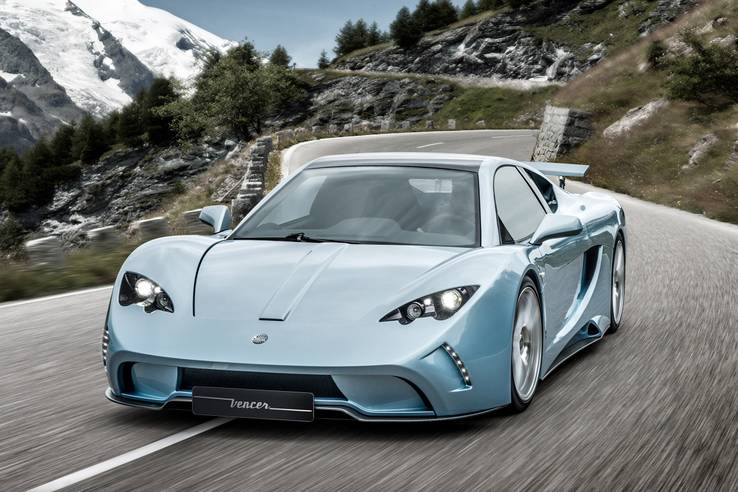 If John Cena gets the urge to drop 350 thousand dollars on a new car, he may want to buy a Vencer Sarthe. It was designed to capture the spirit of iconic 1980s LeMans cars. This sporty supercar has a full carbon fiber chassis, as well as six hundred and twenty-two brake horsepower".
The car was first displayed to the public at a 2013 car show in Monaco. It was a concept car that people were very excited about, thanks to its four hundred and eighty foot-pounds of torque. Marketed as a "driver's car", this supercar definitely has all of the bells and whistles. (Source: Autocar.co.uk)
8

1970 Chevrolet Nova (In John Cena's Garage)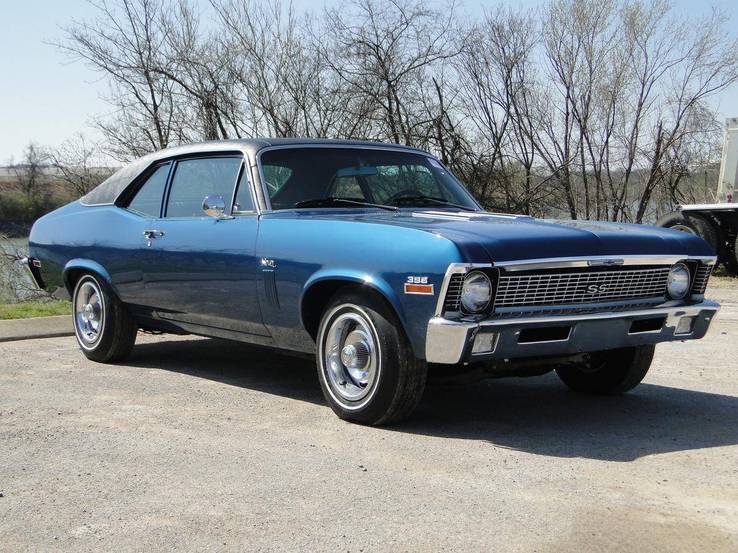 This iconic American car is pure nostalgia. The 1970 Chevrolet Nova was marketed as a great Chevy option for entry-level consumers. It was very similar to its 1969 version. The only difference was the grill, which featured an exciting "egg crate" pattern. Two and four-door styles were available. The most basic Novas came with ninety horsepower, v-4 engines (153-cubic inch).V-6 and V-8 styles were also available. The V-8 offered two hundred horsepower and was very popular.
Like the 1969 model, the 1970 Chevrolet Nova was offered only as a two-door coupe or four-door sedan. These cars are a part of Americana and their 70s styling is very appealing to collectors, including John Cena. (Source: Auto.howstuffworks.com)
7

Spyker C8 Aileron (Needs to Buy ASAP)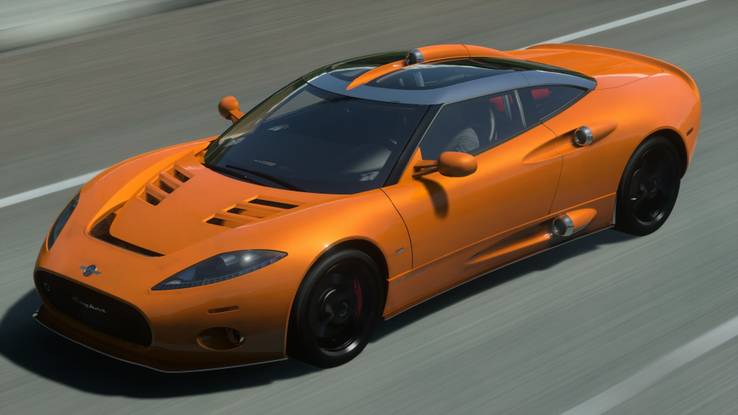 This is a supercar that dazzles. Upgraded with a longer wheelbase, it offers exclusivity, high performance, and impeccable craftsmanship. Spyker is a company with a history in aviation and this exciting sports car's designed is inspired by the miracle of flight. The current Spyker C8 Aileron features a 6-speed automatic transmission, as well as a cabin roomy enough for John Cena. Its GT wheelbase is something that he would probably appreciate. He's definitely invested in GT cars in the past.
Equipped with a V-8 engine and a sleek, unforgettable chassis design, this model also comes with eye-catching LED headlights and LED sidelights. (Source: Spykercars.com)
6

1970 Mercury Cougar Eliminator (In John Cena's Garage)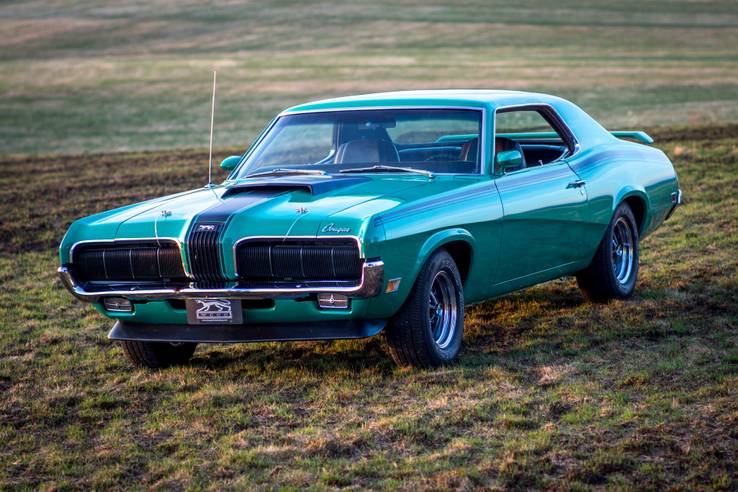 The 1970 Mercury Cougar Eliminator is a beautiful car with 1970s panache. It was designed to be a more luxurious version of a typical Mustang of that time period. This make and model features headlamps that are hidden, as well as tail lamps of the sequential type.
This "pony car" from Mercury was an upscale grand touring design which was truly top of the line, while the Mustang had more of a blue-collar sports car image. While this model might not be a bona fide muscle car, it did offer good performance and plenty of high-end perks to owners. (Source: Heacockclassic.com)
5

Noble M600 (Needs to Buy ASAP)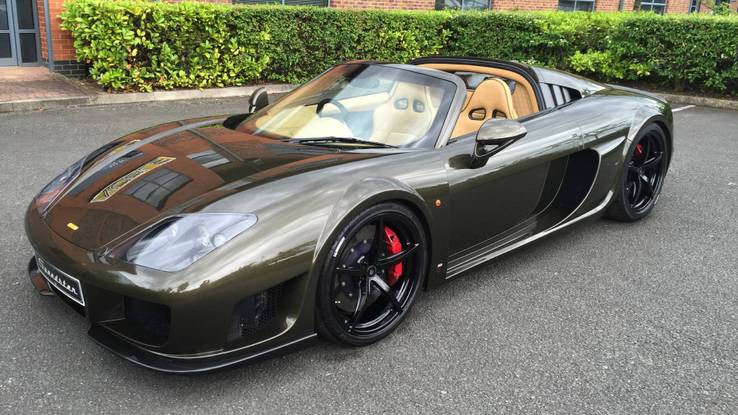 This handcrafted supercar comes from Britain and it's manufactured by Noble Automotive, which is based in Leicestershire. Crafted from carbon fiber and stainless steel, it features a powerful V-8 engine from Volvo, which is turbo-charged.
This car isn't cheap, so John Cena will need to splash out some cash to get his own. It's available for a little under half a million U.S. dollars. If John strays away from American cars and chooses this impressive sports car, he'll go from zero to sixty in three seconds and have the capacity to go from zero to one hundred miles per hour in just 6.5 seconds. (Source: En.wikipedia.org)
4

1971 Ford Torino GT (In John Cena's Garage)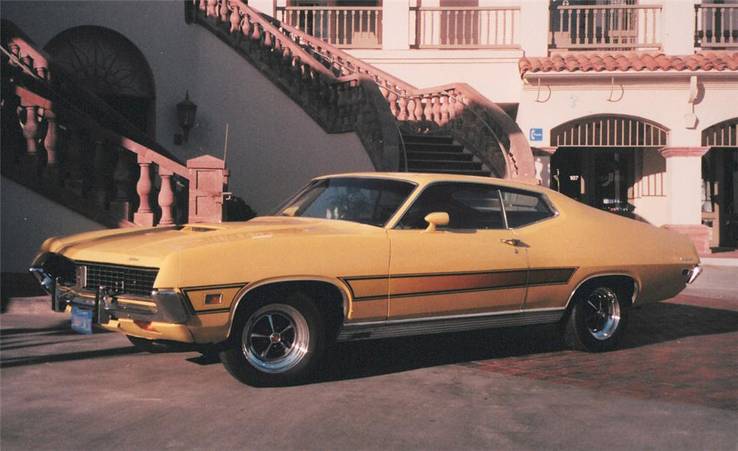 This car looks so cool, doesn't it? It's sleek enough to have a timeless appeal, as well as plenty of Seventies charm and character. With this model, a wheelbase of one hundred and seventeen inches was standard, as well as a longer body length of over two hundred inches. Great handling was guaranteed thanks to its widened front tread.
This exciting fastback won plenty of critical acclaim after it was launched. It was a car of the year pick, and the 1970 version was used as a pace car in NASCAR races. Sporty, fun and very comfortable, the 1971 Ford Torino was a crowd-pleaser. (Source: Hemmings.com)
3

Lamborghini Aventador (Needs to Buy ASAP)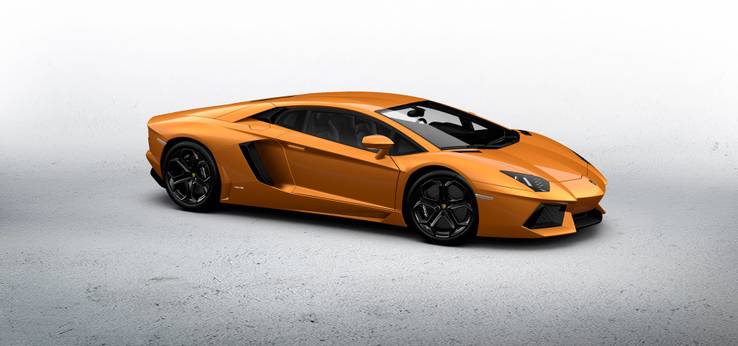 "Lambos" are glam. They hypnotize onlookers, thanks to their futuristic lines and high-performance features. Italian supercars have the power to inspire drivers. They are some of the best cars in the world. If Cena wants something less rugged, and more sophisticated, he may benefit from adding a Lamborghini Aventador to his stable of vehicles.
It's beautiful, powerful and meant to impress. This flamboyant design is super-costly and very quick. It's a V-12 supercar that achieves a maximum speed of two hundred and seventeen miles per hour. If you treat yourself to your own Aventador, expect to go from zero to sixty in a lightning-fast 2.7 seconds. (Source: Caranddriver.com)
2

2006 Dodge Viper (In John Cena's Garage)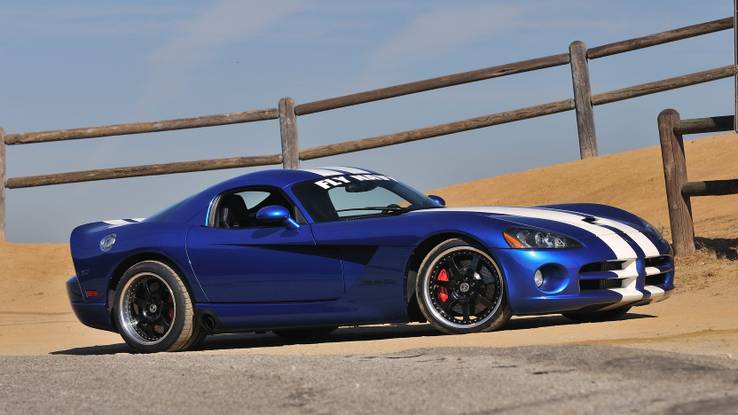 The 2006 Dodge Viper is a true dream car. When Dodge Vipers first made the scene, car fans were mesmerized. This car provides so much power and style. Its distinctive lines are stunning and it's very recognizable. More than a decade after it appeared on the market, it still looks fresh, new and exciting.
These cars are currently available for sale for around 27k, based on a Google search, so they aren't out of reach to those who aren't millionaires. The price of a used 2006 Dodge Viper will be based upon its rarity and the condition that it's in. (Source: Cargurus.com)
1

Tesla Roadster (Needs to Buy ASAP)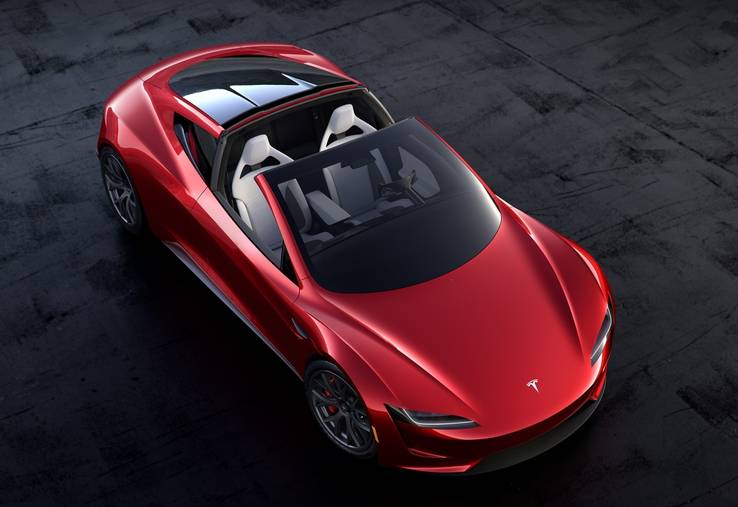 Elon Musk has been having a tough time of it lately and a lot of people have lost faith in his ability to turn things around at Tesla, but maybe he'll pull it all off. If John Cena wants electric performance, he may want to add a Tesla Roadster to his collection of coveted sports cars.
In this electric sports car, Cena will be able to achieve speeds of up to two hundred and fifty miles per hour. He'll get six hundred and twenty miles of range on a full charge and be able to accelerate from zero to sixty in 1.9 seconds. (Source: Carandriver.com)
Intro Source: Mirror.co.uk
Source: Read Full Article