10 Hollywood Stars Who Married Non-Famous People (And 10 Who Stuck To The A-List)
In the real world, we end up marrying people we grew up with or work with. Think of any married couples you know. Maybe even your own parents. There are high school sweethearts still going strong 30 years later. For those of us who go to college, there's always the chance to meet someone there. And hey! If you're pulling shifts at a burger joint, no one can blame you for taking those lunch breaks and turning them into a bit of a co-worker romance. The celeb world is mostly a similar deal. The circle is pretty small over in Hollywood— invite-only parties and award ceremonies are exclusive. They're also filled with ultra-exclusive people.
Hollywood power couples have been "a thing" since before color television existed. Britney Spears and Justin Timberlake were an item. Brad Pitt pulled a double whammy with both Jennifer Aniston and Angelina Jolie. Blake Lively also joins the club (although, you don't stand a chance if your first name isn't Ryan). But what about the celebs who are marrying totally unknowns? It takes a lot in Hollywood to hook up with someone with zero fame. Your overall power slides all the way down if your other half wasn't "in that movie," but what if you genuinely fall in love with someone you meet at the grocery store? You'd be amazed at how many famous faces ditched the whole "sticking to the A-list" deal. This list looks at 10 Hollywood stars who were brave enough to tie the knot with an unknown face (plus, 10 who played it safe and stuck to the Walk of Fame).
20

KATE MIDDLETON WAS THE FIRST REGULAR PERSON TO MARRY ROYALTY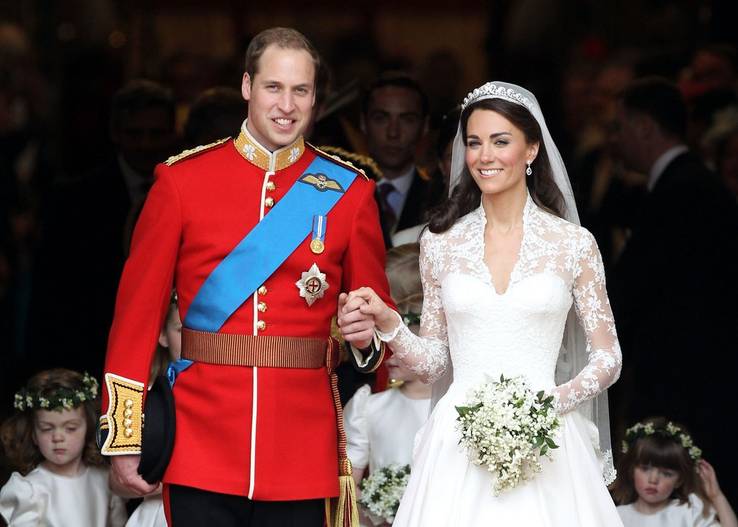 Royal wedding mania is about to get another round of madness. Meghan Markle's engagement to Prince Harry is all we can talk about, and everyone is wondering whether the American actress will manage to pull off being a royal. It works out well that Meghan will be able to take tips from Kate Middleton— the first "regular" person to ever marry into the British Royal Family. For those of you that didn't know, the British family tends to marry people who already have some kind of status. Prince William and Harry's mom, Princess Diana had the official title of Lady Diana Spencer before she joined the royal ranks, but little miss Kate was just…well, Kate.
Kate Middleton married Prince William in 2011, in a lavish wedding that cost a staggering $36 million, according to People. It was a brave step for Kate, as she was the first "regular" Brit to ever marry into British royalty. Kate wasn't a "Dame" or a "Lady." She was just Miss Kate Middleton.
Kate and William started dating in 2003. According to The Telegraph, 24 million Brits (that's nearly half of them) tuned in to watch the royal wedding live on TV. Kate joined the royal family and got her title: Her Royal Highness The Duchess of Cambridge. She became an icon overnight. Kate and William had two kids up until just recently when they welcomed their third (and very royal) baby into the world. Just remember though, Kate didn't have a fancy title to her name before marrying Prince William.
19

BEYONCE AND JAY-Z FELL CRAZY IN LOVE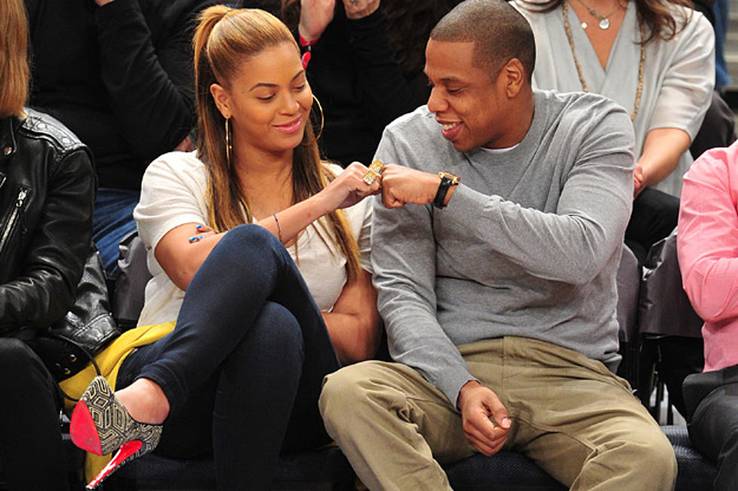 Would we expect any less? The music industry is huge when it comes to the millions these people make, but the actual circle is pretty small. Rihanna has dated rapper, Drake. Selena Gomez and Justin Beiber were an item. Neither of those couples compares to power couple, Jay-Z and Beyonce, though. Considering they had a song together, "Crazy In Love," it's actually also really cute. Now married with three kids, Beyonce and Jay-Z have been together over 15 years, and in celeb land, that's a huge deal.
"We were friends first for a year and a half before we went on any dates," Beyonce told Oprah. Bey got together with Jay-Z when she was 19, although she said: "We were on the phone for a year and a half. That foundation is so important for a relationship." Speaking to Vanity Fair, Jay-Z poured his heart out. "She's a charming Southern girl, you know," he said.
It was the romance of a lifetime. These two filmed the "03 Bonnie & Clyde" music video in Mexico in 2002, but their love wasn't set in stone until record-breaking song, "Crazy In Love". That track won the couple a Grammy Award. Many tracks (and years) later, Bey and Jay tied the knot in a swish 2008 wedding. They've continued to give us epic music, plus, three beautiful children. Of course, when you're that rich, you can afford $80,000 diamond-encrusted barbies for your kids…
18

GAL GADOT MARRIED A REAL ESTATE GUY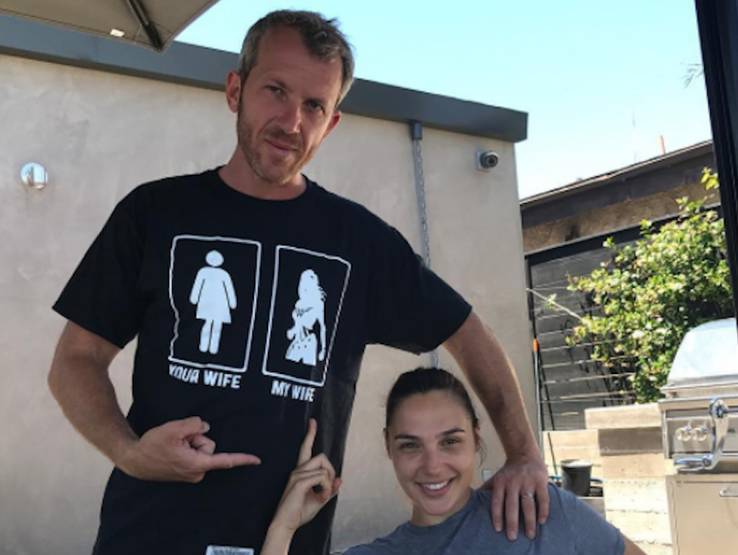 When you're Wonder Woman and the highest-grossing actress of 2017, you can pretty much pick any guy you choose. Gal Gadot was born to star in action movies. The Israeli actress and model served her country's armed forces for two years- that definitely comes in handy for pulling your own stunts. But what about her marriage? Gal could easily have hooked up with Hollywood heavyweights like Brad Pitt or Johnny Depp. Her ideal man? Yaron Versano— a real estate developer who works as a duo with his brother. "We met nearly 10 years ago through mutual friends at this very strange party in the Israeli desert," Gal told Glamour. "It was all about yoga, chakras, and eating healthy–we didn't exactly find ourselves there, but we found each other."
"He told me on our second date he was serious and wasn't going to wait more than two years to ask me to marry him. Fast-forward two years; he proposed."
Gal's husband may be a real estate developer, but when you look at the figures, it isn't just any kind of real estate he's developing. One of the hotels Yaron owned and operated was sold to the Russian billionaire, Roman Abramovich, for a reported $26 million, according to The Daily Mail. Gal may have tied the knot with a wealthy man, but this actress was brave enough to step outside of Hollywood to find love. The couple has two kids (who are likely set to inherit a pretty sweet fortune).
17

KIM AND KANYE KEPT IT CLOSE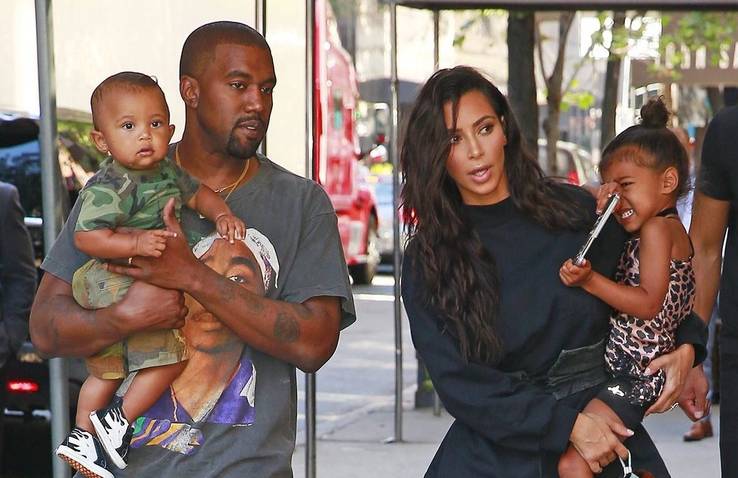 Please. Like Kim Kardashian was ever going to marry a "regular" person. Reality TV's queen bee won't touch anything that doesn't have "empire" written across it in diamond ink, and dipping her nib in Hollywood royalty also applies to Kim's personal life. This woman is rich beyond belief. $500,000 is what Kim can earn per sponsored Instagram tweet, according to Michael Heller, the CEO of the company who arranges the family's partnership deals. Her KKW Beauty line sold out in just three minutes, and Forbes has predicted that Kim is set to be a BILLIONAIRE. Kim might operate as an independent businesswoman, but she's got a power husband to back her up.
In 2016, Kim famously tweeted that she was "transferring $53 million" into her and Kanye's joint account. That figure was just the one year earnings from her video game: Kim Kardashian Hollywood. Kim's real life has included three marriages, including her infamous 72-day marriage to NBA player, Kris Humphries. Despite $1 billion divorce rumors according to TMZ, Kim and Kanye have been happily married since 2014.
Kim only dates the most exclusive. The same applies to her marriages (although two out of three were rappers). In a romantic Italian wedding that cost a reported $12 million, according to People, Kim and Kanye became KimYe in 2014. They have since welcomed three children into the world and yes, they've finally moved into their $20 million Bel Air mansion.
16

NATALIE PORTMAN MARRIED A BALLET DANCER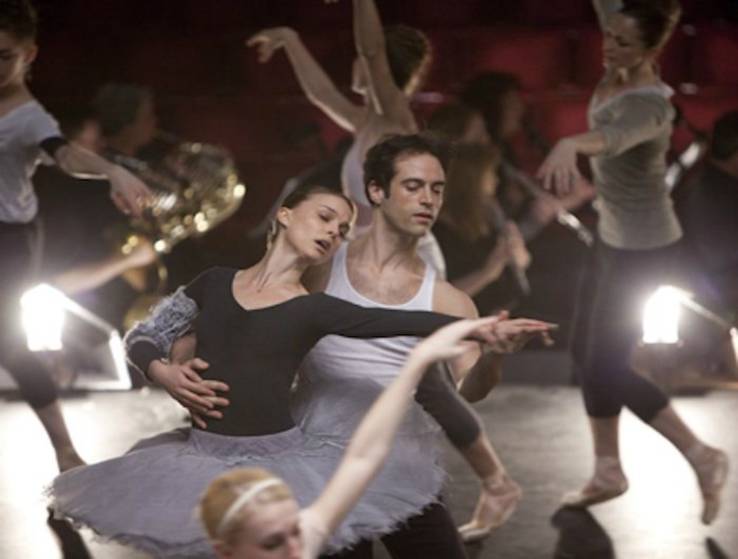 Here's another starlet who's had most of Hollywood at her feet. Natalie Portman is one of the most-respected and most well-paid actresses in Hollywood. Forbes named Natalie the highest-paid actress in 2014, although, that's what you get for starring in the Star Wars franchise. The brunette beauty has dated within the exclusive Hollywood circle, like her 2006 relationship with Jake Gyllenhaal. In 2007, Closer reported that Natalie and actor, Jude Law, were an item. Despite the buffet of guys lining up to date her, Natalie settled for Benjamin Millepied, the ballet dancer and choreographer from the movie, Black Swan.
When interviewed about winning Best Actress for Black Swan, Natalie said that meeting the love of her life on-set beat the award hands-down. "Yeah, the husband more," she told The Daily Mail. "It was really special and making it was really incredible." Natalie ended her acceptance speech by saying "thank you to my beautiful love, Benjamin Millepied."
Did you know that "Millepied" means "a thousand feet" in French? Natalie and Benjamin got hitched in 2012 and now have two kids, Aleph and Amalia. Since we're teaching you stuff, "Aleph" is the letter "A" in Hebrew. Like many stars whose other halves live miles away (hi, Khloe Kardashian), Natalie had to accept that her Hollywood schedules wouldn't be easy with Benjamin working at the Paris Opera Ballet. Natalie actually became a French citizen. Looking at how loved-up they are though, we're assuming it was worth the hassle.
15

BRAD MARRIED ANGELINA (AND JENNIFER ANISTON)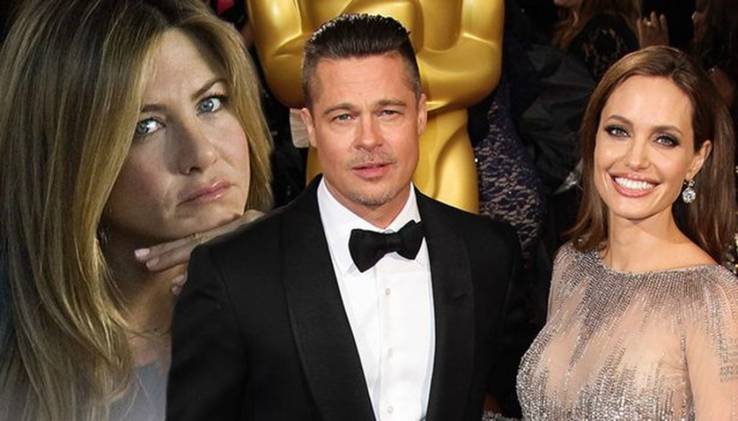 It's still the biggest love triangle of all time. The Brad Pitt, Angelina Jolie, and Jennifer Aniston story is one of the most public and most talked-about relationship failures the world has ever seen. Back when Jen was still starring on the sitcom, Friends, the world went nuts when she got together with Hollywood's hunkiest actor. Brad and Jen were Hollywood's golden couple. In 2000, they tied the knot in a beautiful zen garden wedding that cost a reported $1 million, according to People. Of course, along came a certain Angelina Jolie, and the rest is history.
Brad Pitt married Jennifer Aniston in 2000 and they graced endless red carpets during their five years of marriage. It all changed though, when Brad and Ange were cast together in Mr & Mrs Smith. Little did Jen know that they would soon be Mr & Mrs Pitt-Jolie. After 12 years together and six kids, Brad and Ange announced their split in 2017.
Brad may be an individual, but he definitely dated within the Hollywood circle. In a harrowing interview with GQ Magazine, Brad opened up about the "chaos" that was his marriage to Angelina. TMZ reported Brad saying that his "chaotic" marriage to Angelina was such a strain, he "ended up in therapy." Alongside reports that Brad is now dating an MIT professor, TMZ is also reporting that Brad and Jen are "secretly texting." Is this giant circle about to start all over again?
14

MATT DAMON MARRIED A BARTENDER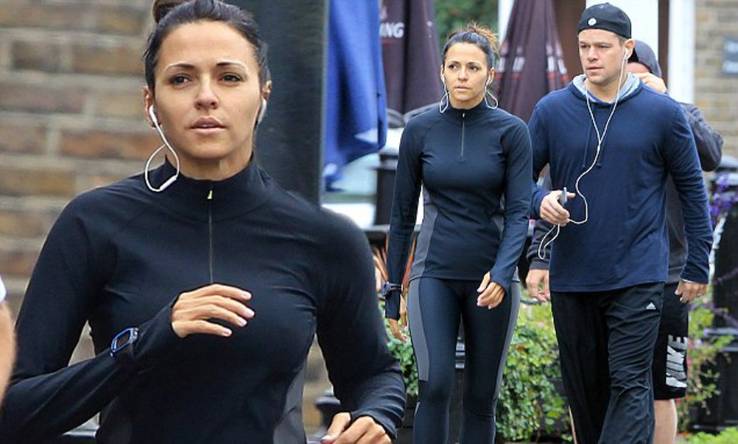 Seriously, isn't that the kind of stuff that happens in the movie? Matt Damon is one of Hollywood's most respected actors. He's starred alongside Brad Pitt, Gwyneth Paltrow, and earned millions from his role in the Bourne movie franchise. With every girl in Hollywood running after him, Matt isn't the type to date gold-diggers or supermodels, though. In one of Hollywood's rarest marriages, Matt actually ended up falling in love with (and marrying) a bartender. Speaking to Ellen DeGeneres in 2011, Matt opened up about how he fell in love with his wife, Luciana Barroso.
"I had never really hung out in Miami," Matt said. "One night in the middle of the shoot, the crew, a couple of guys said, We're going to get drinks somewhere. They kind of dragged me along." The gang wound up in a bar where Luciana just happened to be working. "I literally saw her across the room, literally."
It was love at first sight, according to Matt. He married the beautiful, Luciana and they have four kids together. Matt actually likes that his wife keeps a low profile. "My wife is a civilian and that takes a lot of pressure off," Matt told The Guardian in 2013. The couple also reportedly have a "two-week rule" to make sure they spend time together, what with Matt's busy filming schedule. If you're sitting there thinking a superstar could never walk into your regular job and just fall for you, think again…
Featured Today
20 Things Kim K Spends Her Millions On That Fans Wouldn't Expect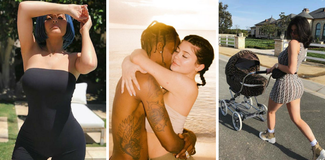 20 Photos Showing That Kylie Jenner Has Done A Total 180 Since Becoming A Mom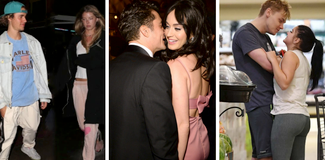 15 Attractive Celebs Who Are Out Of Their BF's League

13

MILA AND ASHTON STUCK TO THE A-LIST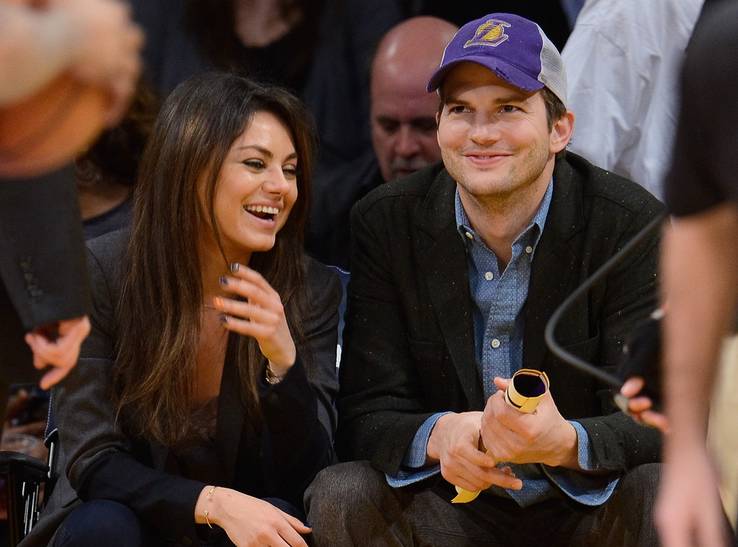 Could these two be any more A-list? While most of us secretly wait for celeb marriages to fall apart, there's something irritatingly genuine about these two. A tiny part of this could be considered rags to riches, as Mila Kunis' family arrived in the US from Ukraine with just $250. Mila and Ashton Kutcher are one of Hollywood's most-loved couples. Of course, it helps when the guy is a popular and good-looking actor, and the girl is one of the most beautiful women on the planet. It's been nearly two decades since these two met on That '70s Show in 1998, but they've been going strong ever since.
It was teen love for Mila and Ashton, according to People. Ashton helped Mila with her science homework and Mila has even revealed that Ashton was "her first kiss." In 2001, Mila said, "I was like, 'oh, he's so cute! It's the Calvin Klein model.' Then I was like, do I have to kiss him?'" Mila admitted she had a huge crush on Ashton.
Yeah, her and every other girl in America. Mila briefly dated Home Alone actor, Macaulay Culkin, but she and Ashton were totally set. With Ashton's divorce from actress, Demi Moore out the way, the path for Ashton and Mila was good to go. These two love birds have two kids, and now they only have eyes for each other.
12

ELLEN POMPEO MET HER HUSBAND IN A GROCERY STORE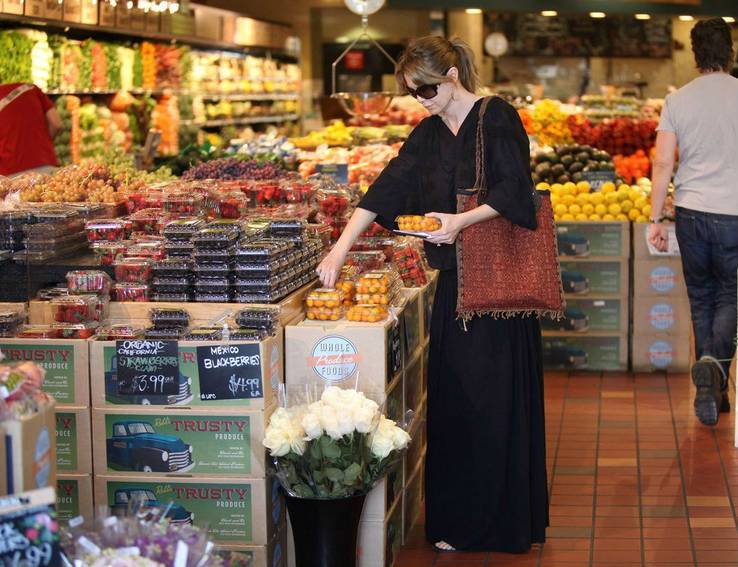 Not your typical grocery store run, right? For most of us, a trip to the grocery store means grabbing a few boxes of cereal, some eggs, and a frozen pizza. Ellen Pompeo may have had those items on her list back in 2003 when she was grocery shopping, but she had no idea she'd be running into her future husband. The Grey's Anatomy star was casually shopping for groceries in Los Angeles when she ran into a complete stranger, although, it turned out, they had a lot in common.
After meeting at a grocery store in 2003, Ellen Pompeo married music producer, Chris Ivery, at City Hall in 2007. People reported that the two headed to a Knicks game at Madison Square Garden after tying the knot, although Ellen had to jump on a plane back to LA shortly after to continue filming.
Despite meeting randomly in Los Angeles, Ellen and Chris actually grew up just 10 miles apart, near Cambridge, MA. Chris proposed to Ellen with a 3.5-carat diamond ring on her 37th birthday. They even appeared on an episode of Punk'd together. Ellen may not have married a poor guy, but she definitely didn't pick one out of the cast of Grey's Anatomy.
11

FAMOUS IS GOOD FOR BLAKE LIVELY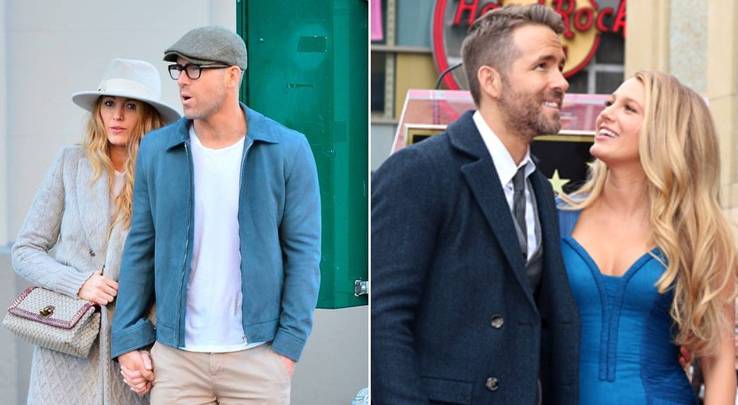 Blake Lively sure does love the name, Ryan. After her relationship with the actor, Ryan Gosling, Blake decided to trade in for a newer model. Ryan Reynolds and Blake Lively met on the set of Green Lantern in 2010, although, things were still a bit messy at the time. Blake was dating her Gossip Girl co-star, Penn Badgley, and Ryan was still married to the actress, Scarlett Johansson. Blake swiftly ended things with Penn, while Ryan and Scarlett announced their divorce. "While privacy is expected," Ryan and Scarlett said in their joint statement, "it's certainly appreciated." Please. Celeb land doesn't even have the word "privacy" in its vocabulary.
After meeting on the set of Green Lantern, Blake Lively and Ryan Reynolds knew they had something special. In 2011, People reported that the two were "very much a couple", although, rumors were still flying around that Blake had ties to Leonardo DiCaprio. 
In 2012, Blake and Ryan tied the knot at the same dreamy location where The Notebook was filmed. Blake wore a designer Marchesa gown, saying: "I've never been happier in my life." These two have been papped everywhere. They've tried to escape the paparazzi on romantic getaways to Paris and London, but there's no escaping it. These two are completely in love. Love also means lots of babies, and this couple already has two.
10

CHRISTIAN BALE MARRIED AN ASSISTANT
Christian Bale is so ridiculously famous, he could date (and marry) anyone he chooses. With an Oscar to his name and some serious cash from American Hustle and Batman Begins, this is a man who comes with an $18 million a year paycheck, according to People. Christian is hugely respected for putting his all into his roles. He lost 120 pounds on a diet of apples and coffee for the movie, The Machinist. Meanwhile, he bulked up like a boss for Batman Begins. Behind the high-grossing movies though, there's a low-key guy (with a very low-key love life).
Christian may have lost 120lbs on a grueling diet of coffee and apples for The Machinist, but he's more easy-going with love. His leading lady isn't from the red carpet. In 2000, Christian married Sibi Blazic, who was once Winona Ryder's personal assistant. "She's had to be married to so many different characters over our marriage," Christian joked. "I owe everything to her."
Sibi may not be Hollywood royalty, but she's definitely beautiful. Sibi is a former model and four years older than her husband, Christian. Unlike ultra-glam, star-studded bashes most celebs go through when tying the knot, Christian and his wife eloped in Las Vegas. They have a daughter, Emmeline. Let's see. When your dad was the star of Batman, are you gonna be popular in school? We're guessing yes.
9

KHLOE KARDASHIAN ONLY DATES FAMOUS PEOPLE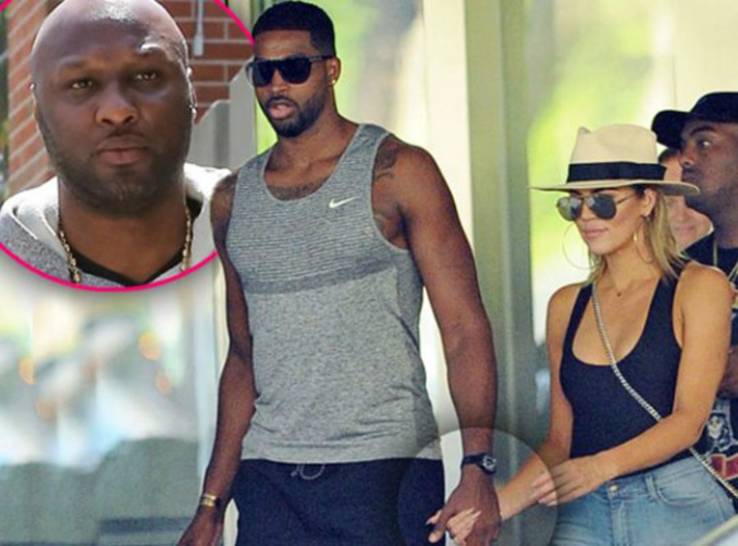 Where do we even start with Khloe Kardashian? Right now, headlines are literally breaking at the seams as the arrival of her baby girl, Truth came with a sour twist. The Daily Mail reported that just days before she was due to give birth, baby daddy, Tristan Thompson was spotted "cozying up" to an unknown female at an NYC club. Khloe has taken a huge step back from her Instagram, and rumors are rife that Khloe is going out of her mind. Khloe has dated a string of high-profile guys, and way back in the day, she was married to the basketball player, Lamar Odom.
In 2009, Khloe married Lamar Odom after just one month of knowing him. The couple wed in a lavish wedding attended by the whole Kardashian family, but it didn't last. Khloe was trawled through Lamar's personal problems even after they had separated, resulting in suggestions that she still had feelings for him.
The Keeping Up With The Kardashians star even had her own reality show with her ex-husband, Khloe & Lamar. What with Lamar spending time in the hospital and Khloe having had enough of him, it looks like she wasn't so keen on him after all. She told People: "I'm just not a basketball wife. I have my own career." Er, Khloe, didn't you just have a baby with an NBA player?
8

SCARLETT JOHANSSON MARRIED A JOURNALIST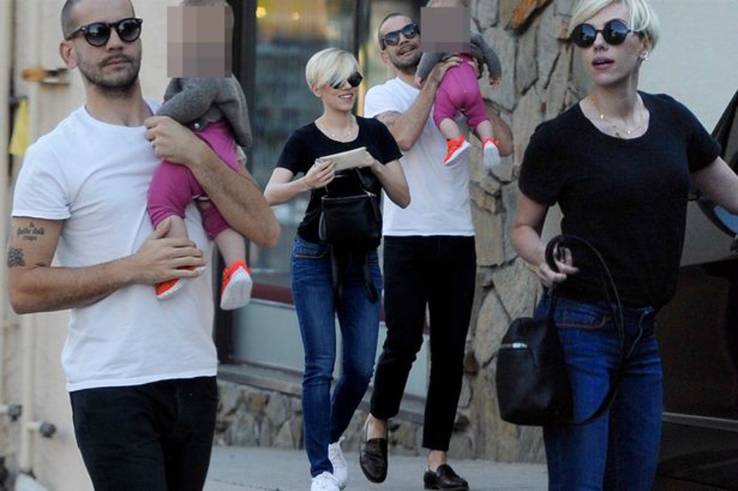 Maybe it was because he was French. Maybe it's because he moonlighted as a tattoo artist. Either way, Romain Dauriac, a French journalist was enough for Scarlett Johannson— and no, he wasn't famous. In 2013, The Avengers star found herself undeniably drawn to the editor of a French urban art magazine. It wasn't long before the two were married. E! reported that Scarlett first met Romain through a mutual friend, who happened to be a tattoo artist.
Scarlett got a tattoo saying, "Lucky You" on her ribcage in 2013, although, it's unlikely her husband-to-be, Romain was only in it for the body ink. A fast-paced romance followed with lots of intimate Paris dinner dates. In September 2013, Scarlett emerged with a very visible engagement necklace, and in 2014, the actress married her non-famous beau.
Of course, Hollywood marriages have the shortest shelf life on earth. Britney Spears couldn't hold out more than 55 hours, and Kim Kardashian's marriage to Kris Humphries was over after just 72 days. Scarlett and Romain held up their marriage for three years and had a baby together, but they divorced in 2017. Given that Scarlett is now one of the highest-paid actresses in Hollywood, it's probably safe to assume that somewhere in a tiny Parisian cafe, you'll find a certain French journalist drowning his sorrows.
7

 JESSICA BECAME MRS. TIMBERLAKE IN A $100,000 DRESS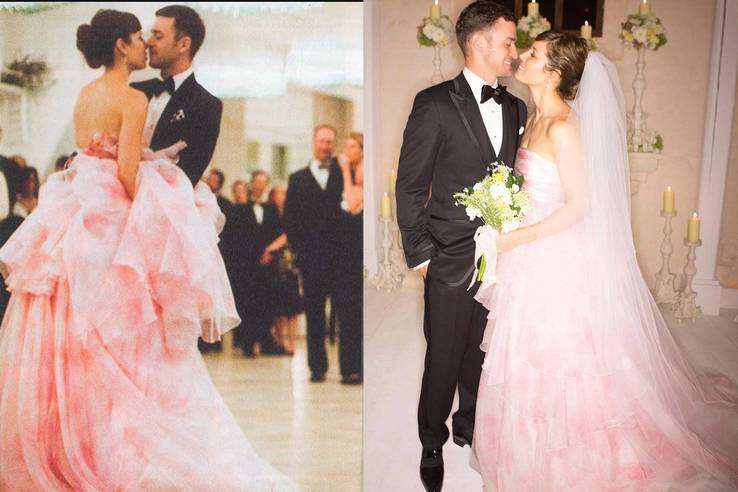 Most girls would give their left arm for Justin Timberlake to propose to them. Likewise, every guy on the planet has Jessica Biel on his "wish list." In a romance that's still going strong, these two had love written in the stars, and in 2012, they got married. So let's take a look at how this famous duo's passed crossed. According to E!, Justin and Jessica "started chatting" at a Golden Globes after party (A-list much?). Justin was fresh from his split withthe actress, Cameron Diaz, but it wasn't long before these two went public. In 2008, they were spotted walking the dogs together.
Despite a brief suggestion from E! that Justin had ditched Jessica for the singer, Rihanna, Justin and Jessica tied the knot in a super-exclusive Italian wedding. Jessica's Giambattista Valli gown cost a reported $100,000, and the blushing bride wore pink with a hint of white.
Following their resort wedding in Puglia, Italy (where Justin personally serenaded Jessica), the couple went on to have a beautiful (and totally awesome) baby boy, Silas. Seriously, just look at this couple's Instagram. It might as well have @envy as its handle. Justin continues to break records with his music, and Jessica is regarded as one of the most beautiful women in Hollywood. Made for each other? Totally.
6

REESE WITHERSPOON MARRIED A TALENT AGENT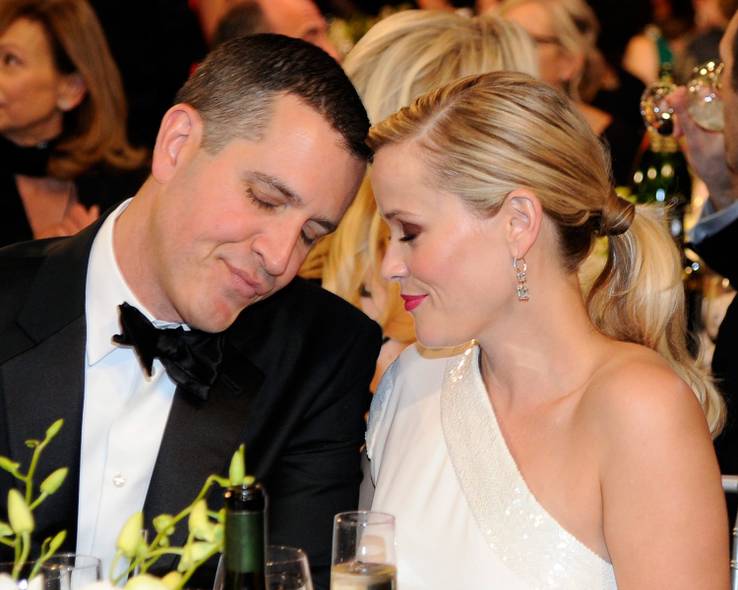 When you're a struggling actress just starting out, it's understandable that you might be running after talent agents for roles. This was definitely not the case for Reese Witherspoon, who has been Hollywood royalty for more years than we can count. Angelic looks and a baby face that seems to defy age has done Reese a lot of favors, although, her acting skills are what she's most respected for. Reese was famously married to her Cruel Intentions co-star, Ryan Phillippe, for quite a while, and their beautiful daughter, Ava, is already a celeb in her own right.
Reese may have married within the A-list the first time round, but after her divorce from Ryan Philippe, the actress decided to opt low-key. In 2011, Reese married a talent agent, Jim Toth. People reported that "since marrying Jim, Reese is transformed. Even now, she gets giddy when she talks about him."
Reese and Jim have been married for seven years now. "He is her rock," People added. "Jim is a great dad, stepdad and husband." Reese's youthful face and carefree vibe might suggest that she has the easiest life in the world, but Hollywood is no different to real life. Marriages and relationships fall apart. Good on Reese for being brave enough to step outside the Hollywood circle and find true love.
5

JEN ANISTON MARRIED HER CO-STAR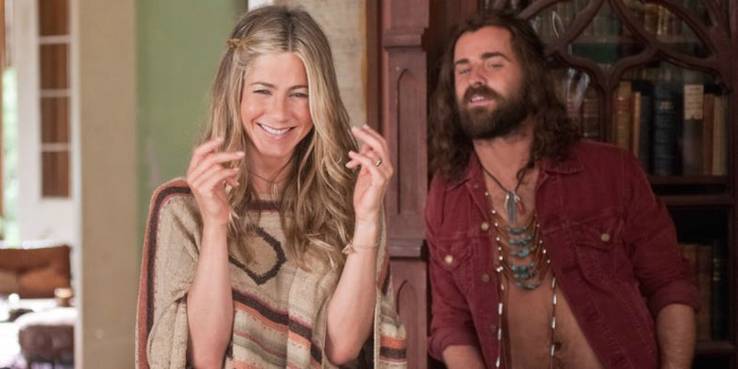 Well, well, well. Look who's making their second appearance on our list. Although it all ended pretty tragically with the now very single Jennifer Aniston, she did marry a celeb after Brad Pitt. To be fair, husband number two, Justin Theroux was nowhere near as huge as Brad Pitt, but he still counts as an A-lister. After the humiliation of "Brangelina," Jen had a string of relationships that included John Mayer and Vince Vaughn, but Jen really felt she'd found "the one" with the screenwriter and actor, Justin Theroux.
"He makes the best spaghetti carbonara ever," Jen was reported as saying by The Daily Mail. Jen fell for Justin while co-starring with him in movie, Wanderlust. You could say there was definitely a spark. In no time, the two were a happy couple, and in 2012, Justin proposed with a diamond ring worth $500,000.
Cosmopolitan also reported that the proposal was on Justin's birthday, although the wedding itself was super secret. Jen's Friends co-stars, Courteney Cox and Lisa Kudrow, were both invited to the nuptials, which were held in the backyard of the couple's new Bel Air home. Even Ellen DeGeneres was invited (and Jimmy Kimmel officiated the ceremony). Jen is pretty much the unluckiest star in Hollywood. Two of her marriages have collapsed and at a very fabulous-looking 49, this American sweetheart is single again.
4

AARON PAUL MET HIS WIFE AT COACHELLA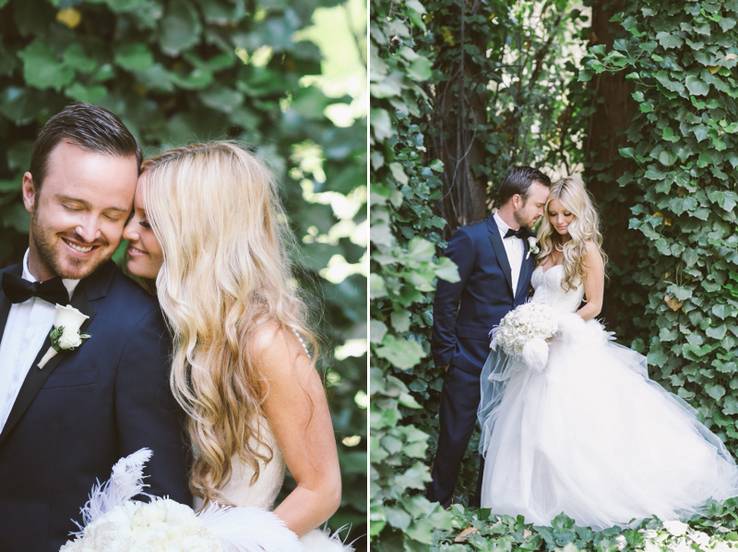 Aaron Paul was a bit of a nobody until Breaking Bad. Yeah, stuff changes. The actor's career sky-rocketed overnight, and Aaron is now known for being part of one of the highest-rated TV shows of all time. His character, Jesse was smart, quick-witted, and definitely good-looking. Did you know that producers didn't actually want to cast Aaron because he was too good-looking? Aaron's audition blew them away, and it certainly did away with reported plans to cut the character out after the first season. Having found fame and fortune, Aaron was up for grabs on the dating scene. But Aaron didn't pick from the Hollywood pack.
Aaron met his wife, Lauren Parsekian, at the Coachella music festival. "We had our first kiss on a ferris wheel at Coachella," Aaron told US Magazine. A real charity girl, Lauren is the founder of a nonprofit, anti-bullying charity called the Kind Campaign. They tied the knot in 2013, where Lauren wore a strapless, Cinderella-style gown.
Breaking Bad co-star, Bryan Cranston, was a groomsman at the Malibu wedding. "I'm going to try not to be a sobbing mess up there," Bryan told US Magazine before the event. In a story that's (so far) happily ever after, Aaron and Lauren welcomed a baby girl just this year. This guy is so beyond awesome.
3

RACHEL WEISZ AND DANIEL CRAIG FOUND TIME TO "BOND"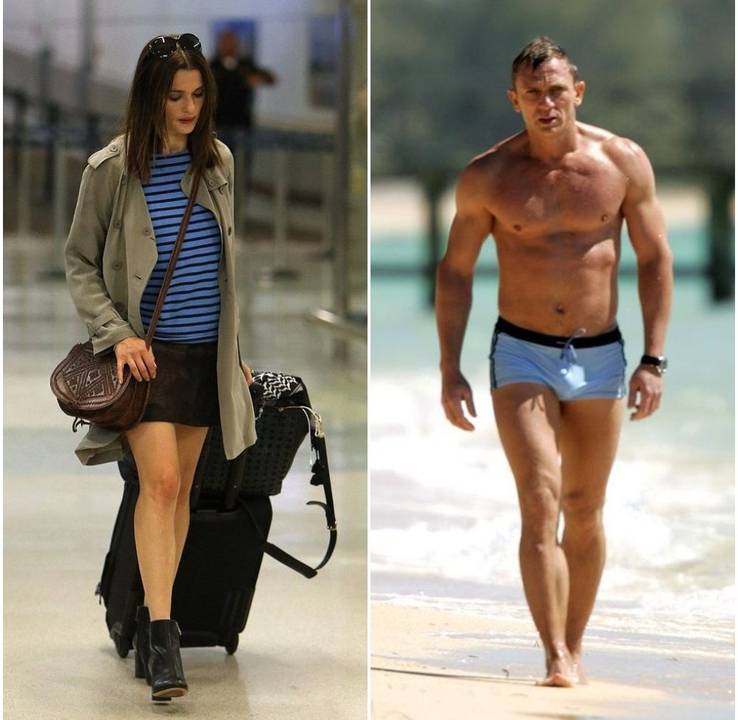 James Bond is probably one of the most notorious womanizers in movie history. The 007 James Bond character has been played by Sean Connery, Pierce Brosnan, and the current man of the moment, Daniel Craig. Steel-blue eyes, blonde hair, and that devilish British accent made him perfect for the British spy movie franchise. Not surprising then, that he found himself an equally beautiful (and also British) actress. Daniel didn't have to look far to meet Rachel Weisz, though. To be honest, it was a bit of a naughty start.
Rachel Weisz and the James Bond actor, Daniel Craig, played a married couple in 2011 movie, Dream House. Unfortunately, Rachel was nine years into her relationship with the Black Swan director, Darren Aronofsky, while Daniel was engaged to his girlfriend. Still, steel-blue eyes and blonde hair was too much for Rachel to resist, and Daniel was likewise very attracted to Rachel.
According to The Daily Mail, the two acted like they were completely single. They embarked on a bit of a romance, and they were officially an item by the time filming had ended. They got married in a top-secret ceremony, with Rachel saying she was a fan of not having to "share everything." Yeah, there's a lot you two didn't share… Fortunately, they seem genuinely happy.
2

LISA KUDROW MARRIED AN AD EXECUTIVE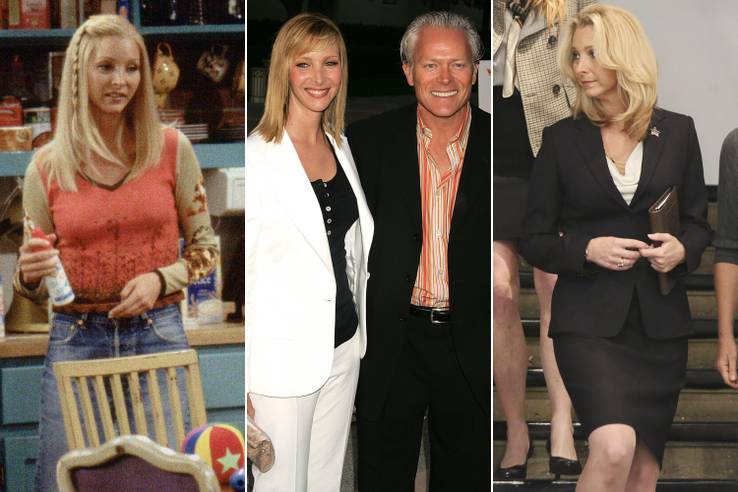 When you're the highest-paid actress on TV, trust us, you get your pick of the guys. By later seasons of Friends, the cast had broken all earnings records, and they were making $1 million per episode. That figure wasn't matched until decades later, when it was revealed the cast of The Big Bang Theory were earning just that. Lisa Kudrow will forever be known for playing the quirky vegetarian blonde, Phoebe Buffay, in Friends. Her co-stars Jennifer Aniston and Courteney Cox may have married into the A-list, but Lisa didn't.
Lisa Kudrow skipped the Hollywood lineup in favor of a French advertizing executive, Michael Stern. The two married in 1995. Did you know that Phoebe's pregnancy with the triplets was actually written into the show because Lisa was pregnant in real life? Lisa and the rest of the cast of Friends were earning $1 million per episode by the end of Friends.
Lisa has been married to Michael for over 20 years. In celeb land, that is a huge deal. Lisa has appeared looking a little worse for wear of late. An embarrassing pic of her in the parking lot of a star-studded restaurant showed her age a few years back, but we're respecting this actress for aging gracefully. None of that suspiciously smooth skin and puffed up lips for Lisa. It's onto our final A-list couple, and we've kept the best for last…
1

MEGHAN MARKLE AND PRINCE HARRY WILL BE THE MOST FAMOUS COUPLE EVER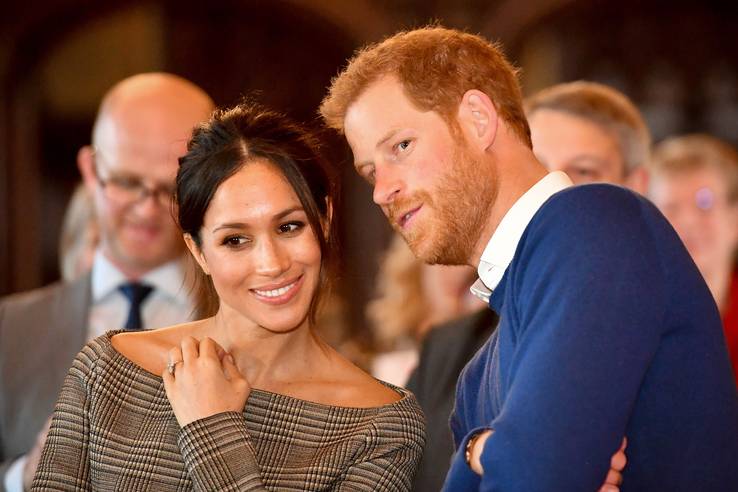 Okay, so they aren't quite married… yet. But with the royal wedding planned for May 19th, 2018, Meghan Markle and Prince Harry are preparing themselves for more fame than they'd ever imagined. In a whirlwind romance that saw the Prince fall head over heels for the American actress, the Royal Wedding "2.0" is literally going to break the internet. Over 24 million people tuned in to watch Kate Middleton marry Prince William back in 2011, and the figures for Meghan and Prince Harry are set to be way higher.
Meghan and Harry have been dating for a while, but it all turned very serious when the Prince proposed. Meghan has had to shut down all her social media and her lifestyle website, plus, she'd had to kiss her Hollywood career goodbye. If becoming a British royal princess isn't every girl's dream come true, we don't know what is.
Although Meghan wasn't a Hollywood superstar, she did have a solid fanbase on the TV show, Suits. Of course, she looked fabulous in every episode. Most of the cast were wearing Burberry or Victoria Beckham, but Meghan will need to ditch her Hollywood wardrobe for a whole lot of prim and proper clothing. The world is counting down the days to the big day (and you know you are).
If you thought all celebs just stuck to their teeny tiny Hollywood circle, you were wrong. While Kim K and Bey have stuck to the A-list, half the famous people on this list have shown us that even regular people can end up married to Hollywood stars. We want to hear who surprised you the most, so leave us a comment. Since we know you have a BFF who just sits there dreaming of a Hollywood star walking into their life, hit share. Your friends need to see this.
Source: Read Full Article