15 Celebs Who Stepped Out Of Their Circle And Married Their Fans
Most people at some point in their lives have a crush on a celebrity.  A few lucky ones actually get to not only meet them, end up marrying them.  For some it may be years or even decades down the road for the chance meeting to happen, but when it does it's fireworks all the way. Though, like most celebrity marriages, several on our list did not last for one reason or another.  It's still pretty cool that these fans got to marry their celeb crushes.
Whether they met during an autograph signing, a mutual friend, or by serving drinks to their celeb spouses, the people on this list prove that your life can change from unknown to tabloid spotlight overnight.  Some of the fans on our list are celebrities in their own right that were fans of another celebrity before they met and were married.
While most people go throughout their entire life without ever even meeting their favorite celebrities – let alone spending the rest of their lives with them, this list proves that celebs don't only hook up with other celebrities.  Here are 15 celebrities that married fans.
16

Matt Damon – Luciana Barroso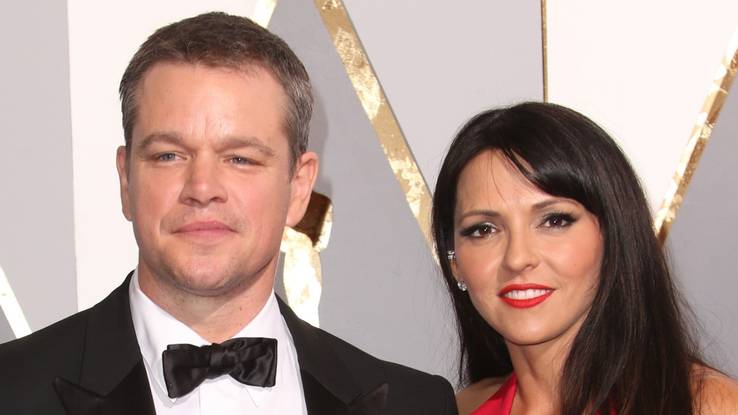 Matt Damon only has eyes for his wife of more than a decade, Luciana Barroso. The Martian star met Barroso, then a bartender, while he was living in Miami and filming the 2003 film, Stuck on You.
Luciana is from the city of Salta, Argentina. Damon pursued her, and the pair eventually married in 2005. Barroso and Damon have three children together, and one daughter from a previous marriage of Luciana. Twelve years and they're still going strong.  The lovely couple spends a lot of time with their besties, Chris Hemsworth and Elsa Pataky in Australia.  In fact, they plan to purchase the property next door to the Hemsworth's.
15

Patrick Dempsey – Jillian Fink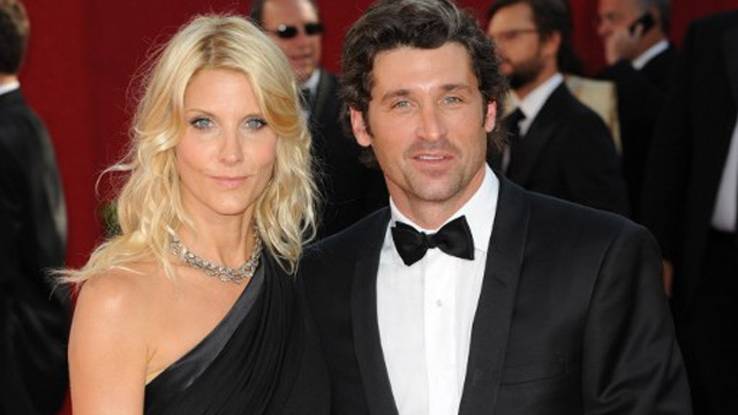 Jillian Fink could barely hide her excitement upon finding out one of her favorite actors from the '80s, Patrick Dempsey, had booked an appointment with her to cut his hair in 1994.
"I was shocked," she recalled of that day at the Delux hair salon. "But at the same time, I was happy because he was so cute."
She also mentioned that she was "always flirting" with the Grey's Anatomy star, a tactic that paid off. They got hitched in 1999 and welcomed three kids — Tallula, Darby, and Sullivan. Despite a brief separation in 2015, the couple reconciled and are now more in love than ever.
14

Kelsey Grammer – Katye Walsh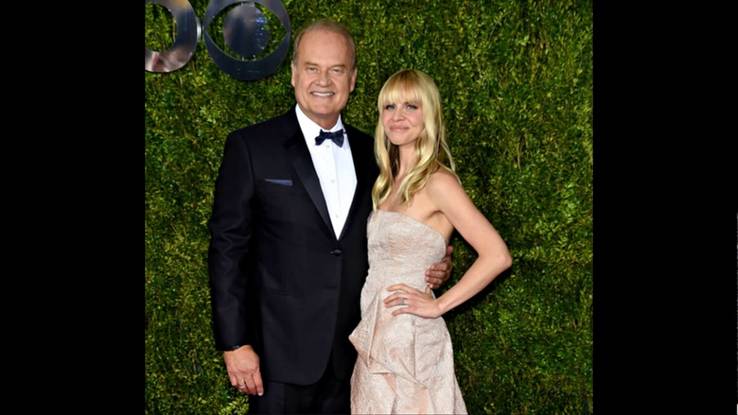 Frasier's Kelsey Grammer is no stranger to walking down the aisle. He's been married four times — and was definitely attached when he met Kayte Walsh, a flight attendant who is 25 years younger than him. Still, those hurdles weren't enough to keep the pair apart.
Grammer proposed to Walsh in 2011, just weeks after his divorce from Real Housewives' Camille Grammer was finalized. The pair married in 2011, and now have three children together.  Katye grew up watching her husband's shows, Frasier and Cheers, so it's adorable that she ended up marrying her TV crush.
13

Nicolas Cage – Alice Kim
In 2004 aspiring actress Alice Kim was just 19 years old, she was working at a Los Angeles restaurant Le Prive, when one of her favorite actors, Nicolas Cage, came in for a bite to eat. Despite their age difference — Cage was roughly 20 years her senior — the waitress and Oscar-winner connected and soon began dating.
Nicolas Cage was previously married to Patricia Arquette and Lisa Marie Presley.  Maybe he was ready to be with someone outside of the Hollywood limelight. 
In an interview with People Magazine, Cage said of Alice, "I don't want to say [I am] happy because that's too fragile a word, but I'm definitely content, and I'm hopeful about the future."
Cage and Kim were married in 2004, and had one son together, named Kal-El, before separating in 2016.
12
11

Tobey Maguire – Jennifer Meyer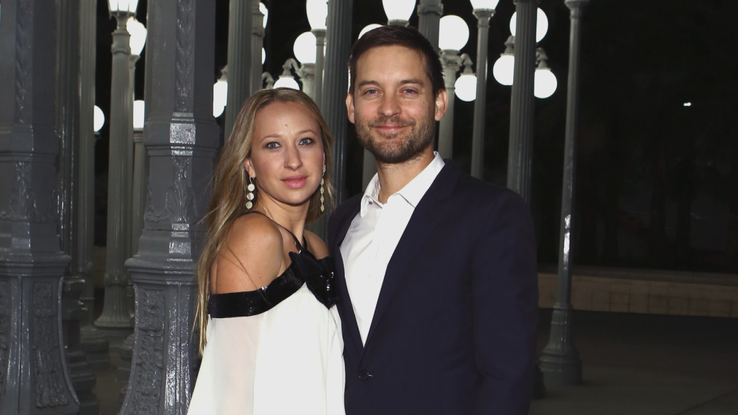 In 2003, jewelry designer Jennifer Meyer met her future husband, Tobey Maguire, on the set of his Oscar-nominated film, Seabiscuit. Little did she know that she would soon fall in love with the Spider-Man actor. Three years later, they welcomed their first child, and in 2007 they were married.
In the decade since, they've had another child and, sadly, announced their separation. But it appears that they're trying to make the transition as easy as possible on their family.
The two remain extremely close, "He's my best friend," the jewelry designer, 40, exclusively told Us Weekly at the Create & Cultivate 100 Launch, which partnered with Chevrolet, in Culver City, California, on Thursday, January 25. "He's the greatest ex-husband a girl could ever have."
10

Steve Harvey – Marjorie Bridges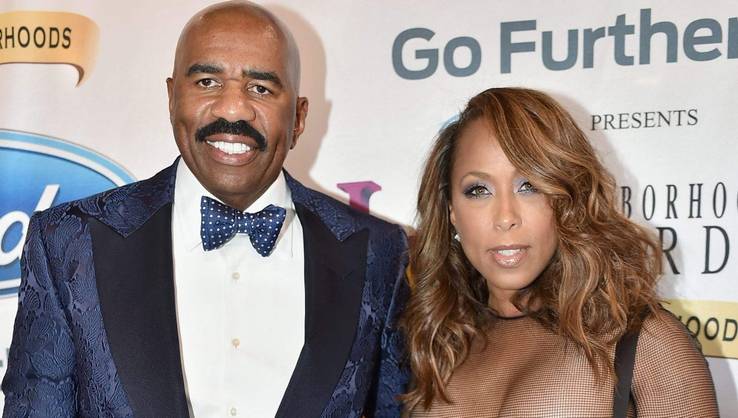 When Steve Harvey cracked a joke during a 1990 comedy set at a Memphis comedy club about marrying a woman in the audience one day, he never realized it would actually come true. He began dating Marjorie Bridges-Woods shortly after calling her out at this show, but they broke up because of the stress long distance put on their relationship.
After reconnecting with her later in life, he made good on his promise when they finally married in 2007.  Together the pair has seven children, Harvey has three from his first marriage, a son from his second marriage, and now three stepchildren from previous marriages of Bridges.
Featured Today
10 Has-Been Actors With The Biggest Egos (And 10 Humble Millionaires)

10 Celebs Who Cut Their Kids Off Financially (5 Who Spoil Them Constantly)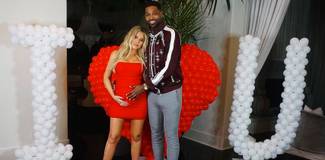 Khloe Kardashian Gives Birth To Baby Girl

9

Christian Bale – Sibi Blazic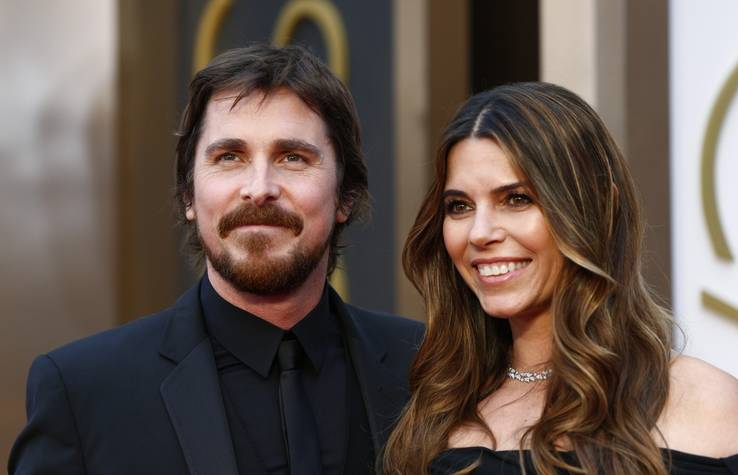 Before Christian Bale met Sibi Blazic, he wasn't ever planning on getting married. In an interview with The Sydney Morning Herald, Bale said,
"I never planned to marry. Everyone was divorced in my family, so I didn't have very healthy ideas about marriage."
But the personal assistant, who worked for his friend Winona Ryder, changed his mind. The pair hit it off instantly, and eloped in Las Vegas in 2000, when she was 26 and he was 30.  Now 15 years into their marriage, their relationship seems to be stronger than ever — he thanked her profusely during his Academy Award acceptance speech, and has credited her with grounding him during even his most extreme bouts of method acting.
8

Fergie – Josh Duhamel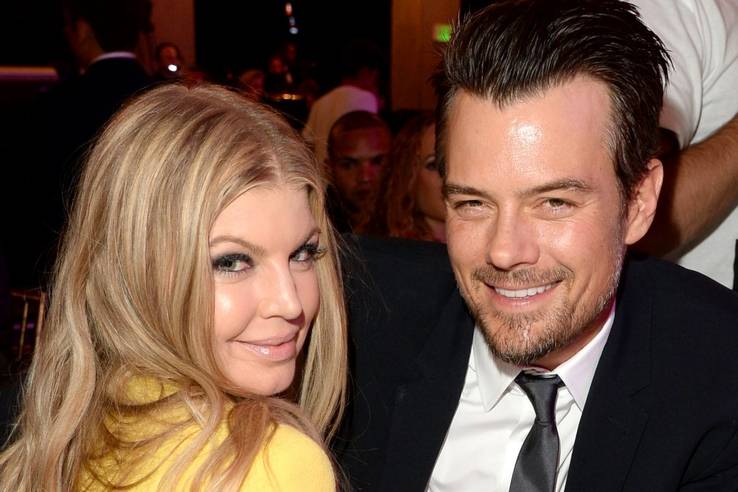 Josh Duhamel and Fergie were married for eight years before splitting in September 2017, but regardless of their breakup their origin story is pretty damn cute. Josh had been a longtime fan of the Black Eyed Peas singer and convinced the show he was on at the time, Las Vegas, to write the band into an episode so he could finally meet her.
When they did come face to face for the first time, he got totally flustered and could only think to say "You're hot." Thankfully Fergie was into it, and they later welcomed a son, Axl.
7

Billie Joe Armstrong – Adrienne Nesser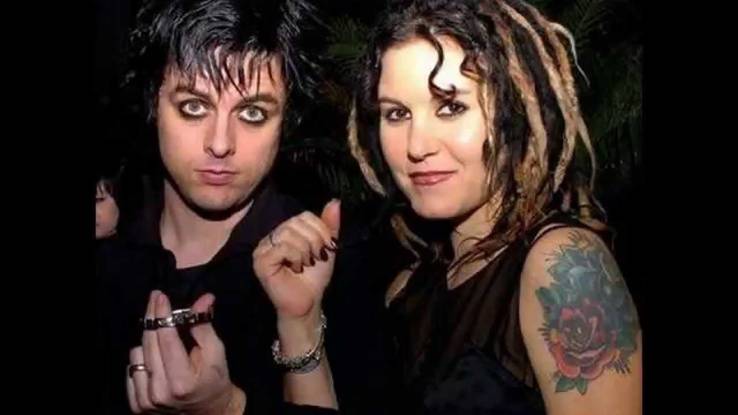 Green Day's front man, and occasional Broadway star, Billie Joe Armstrong has a passion for music, and for his wife of 25 years, Adrienne Nesser. And while many musicians wind up romancing models or other celebrities, Armstrong met his completely not-famous wife the old-fashioned way: backstage at a concert in Minneapolis, where the band was performing.
Nesser was a huge fan of the band and was lucky enough to marry her music idol.  Though Armstrong called the wedding an "impulsive" move, he credits his long-term relationship with helping him navigate the chaotic aspects of life on the road. Today, Armstrong and Nesser have two children.
6

Ruben Studdard – Zuri McCants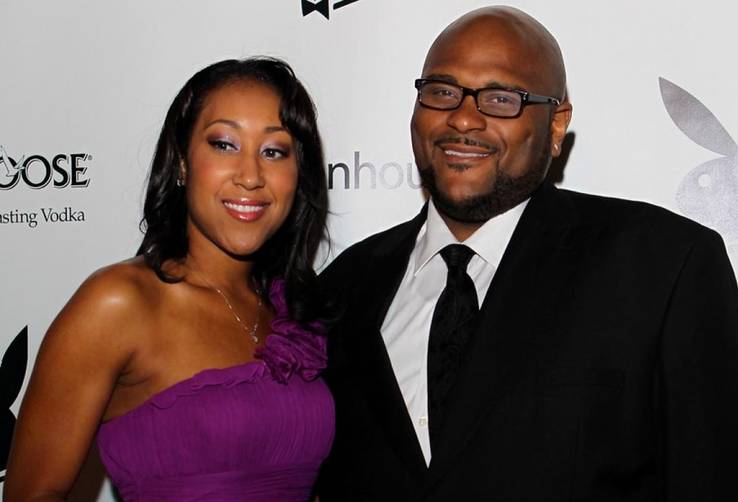 American Idol star Ruben Studdard was shopping at Walmart when a fan, Zuri McCants, asked him to autograph a CD. The two hit it off and ended up getting married in 2008! Unfortunately, the story has a sad ending in that they divorced in April 2012, citing irreconcilable differences.
Studdard made sure though that he left the marriage with every penny he went into it with.  McCants tried fighting to nullify the pre-nup, telling the judge that she signed it right before the wedding and said that she was unfairly pressured and blind-sided.  The judge thankfully didn't buy her story for a minute.
5

John Travolta – Kelly Preston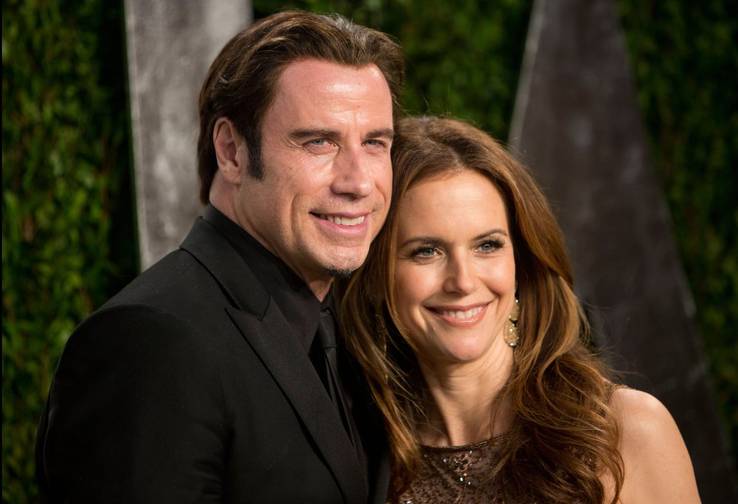 As a young Kelly Preston made her way out of a movie theater, she saw something that would change her life forever.
"I did have sort of a flash. I came out of a film, saw the poster for Grease and I knew I'd be with him," she told Starpulse.
"I just knew. I was about 16 years old. I really knew it and it turned into, 'I'm going to marry that man,' and so he likes to tease me that I walked out and said, 'I'm going to marry that man,' and then did, ultimately."
Her premonition came true in 1991 when they really did tie the knot, after meeting in 1987 on the set of The Experts. They are parents to daughter Ella and sons Benjamin and Jett, who tragically passed away in 2009.
4

Prince William – Kate Middleton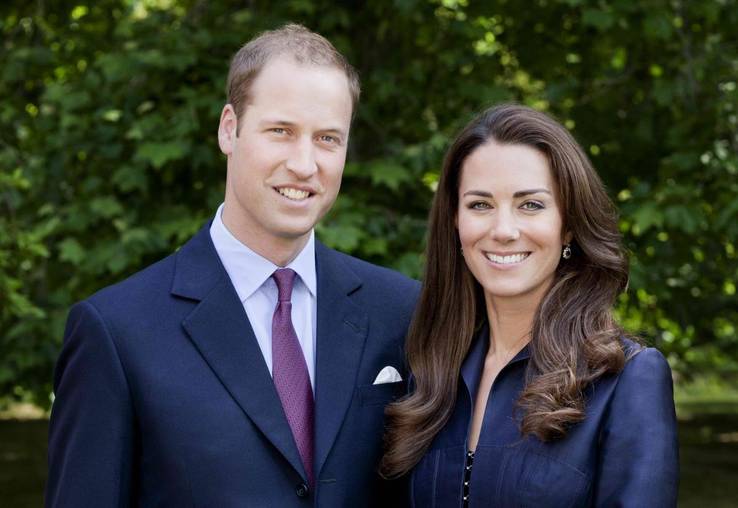 At the age of 13, Kate Middleton attended Marlborough College in Wiltshire, England, where she was rumored to have had a poster of Prince William on her wall. Flash forward a few years, and Kate found herself meeting her childhood crush in the flesh at the University of St. Andrews in Scotland.
"I actually think I went bright red," she revealed. "I sort of scuttled off, feeling very shy."
It didn't take long for the two good friends to realize they were something more, and they eventually tied the knot in 2011. They are also parents to Prince George and Princess Charlotte.
3

Gwyneth Paltrow – Chris Martin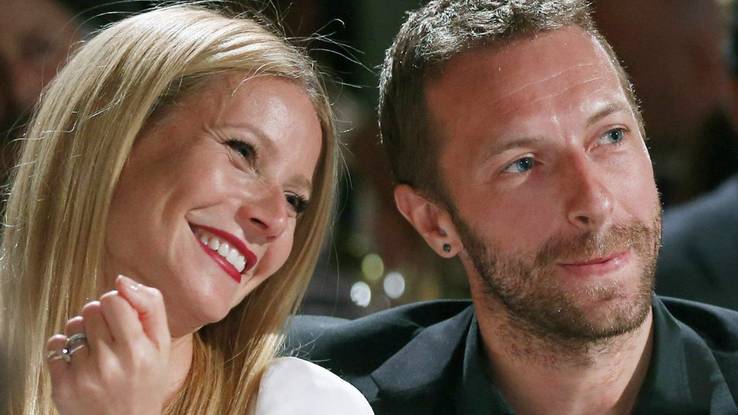 You'd think that Chris Martin, lead singer of Coldplay, would have been starstruck when an Oscar-winning actress came backstage to meet him. But it seems as though the opposite may have been true. Gwyneth Paltrow sought out the band's frontman after being wowed by their concert, and the two hit it off. They married in 2003 and had two children together. Though they divorced in 2016, Paltrow remains a fan of her husband's music. She was spotted at a Coldplay concert last summer.
In a recent interview with Stephen Colbert, Paltrow said, "He's really like my brother.  We're very familiar. It's nice."
During the same interview she said, "I think that we really genuinely wanted our kids to be as unscathed as possible and we thought if we could really maintain the family even though we weren't a couple that was kind of the goal," she said. "So that's what we've tried to do."
2

Tom Brady and Gisele Bundchen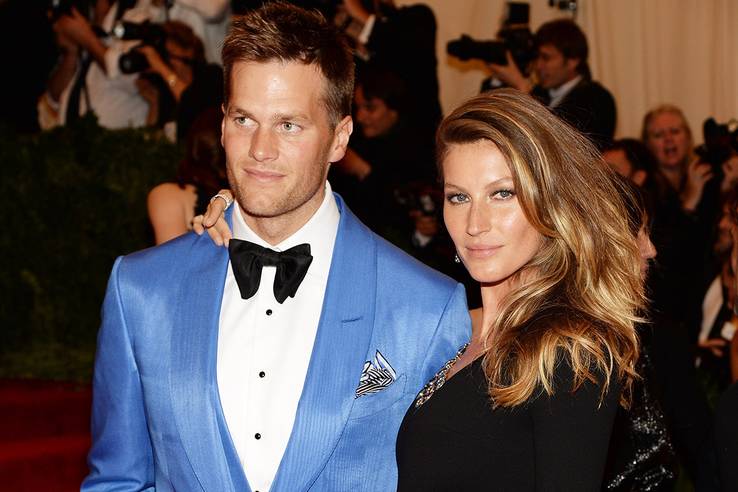 When you're one of the most famous models in the world, it's probably not too hard to find a date. But Gisele Bündchen didn't get a chance to meet her husband, Tom Brady, until their mutual friends set them up on a blind date.
The Brazilian model had made her interest in the Patriots' quarterback pretty clear before the two even met. To the surprise of likely no one, Brady was not opposed to pursuing a relationship, either.
Brady proposed while the two were on a private plane from New Jersey to Boston.  On the flight, Brady lined the inside of the jet with four dozen roses and champagne.  Bündchen and Brady married in 2009, and now have two children together. And you can still see her cheering him on in the stands.
1

Tom Cruise and Katie Holmes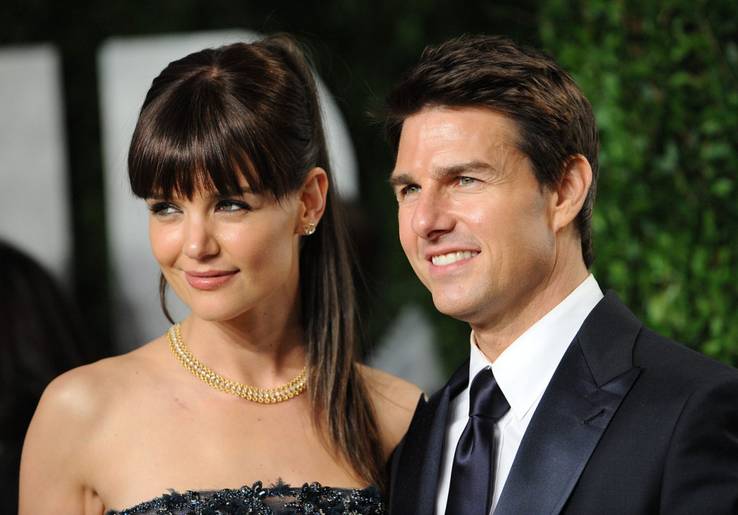 Unless you've been living under a rock, this relationship is familiar to you. Although this is a little bit of a cheating entry since Katie is also a celebrity, it doesn't change the facts. Katie Holmes became a well-known actress thanks to her role as lovable Joey Potter on Dawson's Creek, but as a little girl she couldn't help but have a crush on blockbuster movie star Tom Cruise.
One of her former Catholic school classmates claimed Katie kept photos of him in her textbooks and said getting married to him was "her dream come true."
The dream was realized when they wed in 2006 in Italy's Odescalchi Castle, but six years later they split. Their daughter, Suri, now spends most of her time with her mom.
Source: Read Full Article