20 Celeb Exes Who Can't Agree On Their Parenting Rules
We all know that parenting is difficult—even if you aren't a parent, you've probably seen how hard your mom and dad had to work in order to raise you. And if they had more than one kid? Well, the house probably got a little crazy at times! Yup, there's no doubt that being a parent is one of the toughest jobs around. You have to be selfless, patient, organized, and super compassionate. And most importantly of all, you have to give your kids unconditional love. Yes, they're going to act out sometimes, but that's just part of being a kid.
Parenting is tough enough when you're all living under the same roof—but being good parents after a divorce adds an extra layer of challenges. There are definitely some great co-parents out there who manage to make it work, but when you have some different ideas about what you want for your family, there's just no denying that you'll be dealing with a few more obstacles. Plenty of celeb exes are out there talking about their experiences with co-parenting. They're honest about the many difficulties. Here are 20 celeb exes who can't agree on their parenting rules.
20

Hilary Duff And Mike Comrie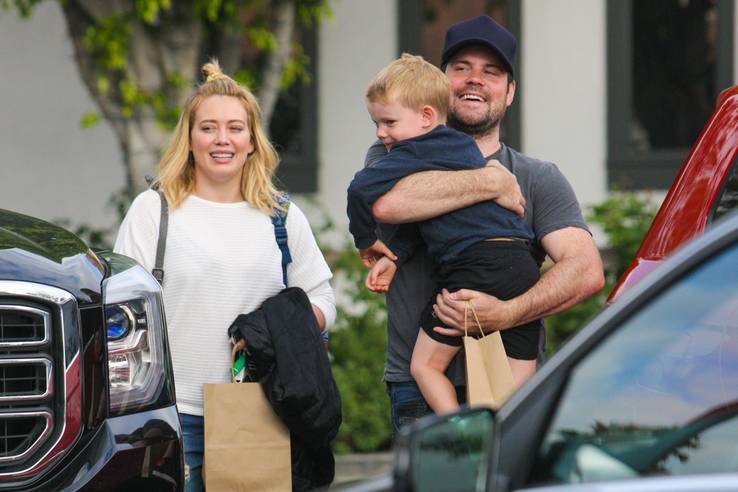 According to US Weekly, Hilary Duff and her ex-husband, Mike Comrie, got divorced in January 2014, and at first, they planned to co-parent their son and spend equal amounts of time with him. However, Hilary must have changed her mind about this at some point, because according to Nicki Swift, it doesn't seem like Hilary spends much time with Mike anymore, and she describes herself as a "single mom." Not only that, Nicki Swift also reported that Mike has been accused of some inappropriate actions towards women, and Hilary does not want her son exposed to that behavior.
19

Halle Berry And Gabriel Aubrey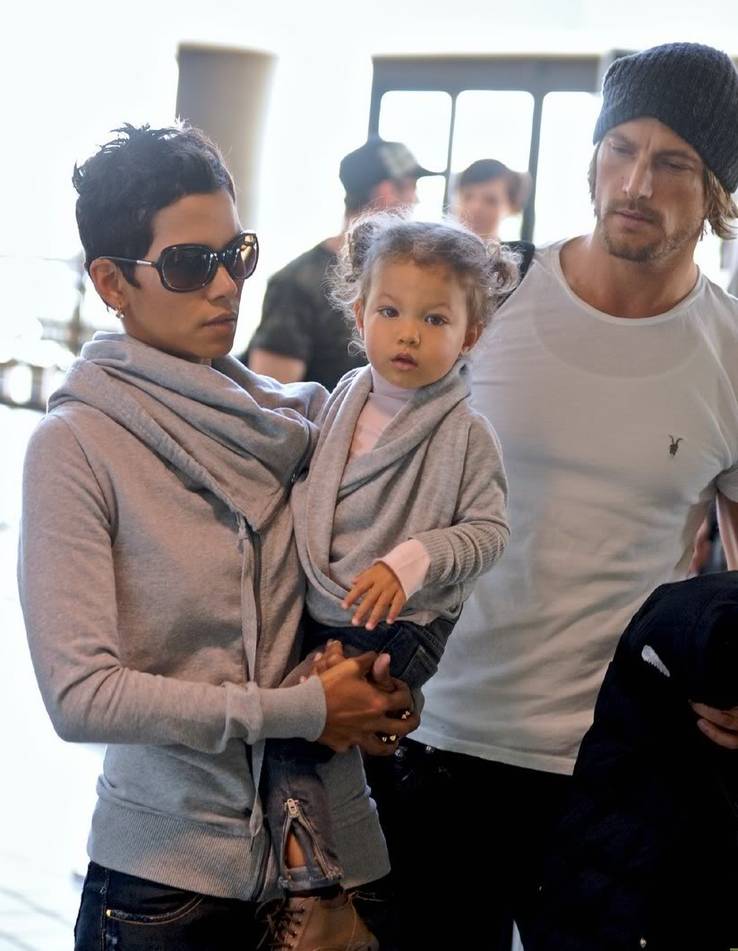 Halle Berry may be gorgeous and talented, but when it comes to finding true love, she has had a rough time. According to People, Halle began dating Gabriel Audry back in 2005, and eventually, they had a daughter together named Nahla. They eventually separated in 2010, and since, they have never been able to agree how to raise Nahla. According to People, they got into a bitter custody battle and fought constantly over where Nahla should live. Halle also objected to the fact that Gabriel criticized Nahla's hair—she considered his jabs to be racially motivated, and this greatly upset her.
18

Brooke Mueller And Charlie Sheen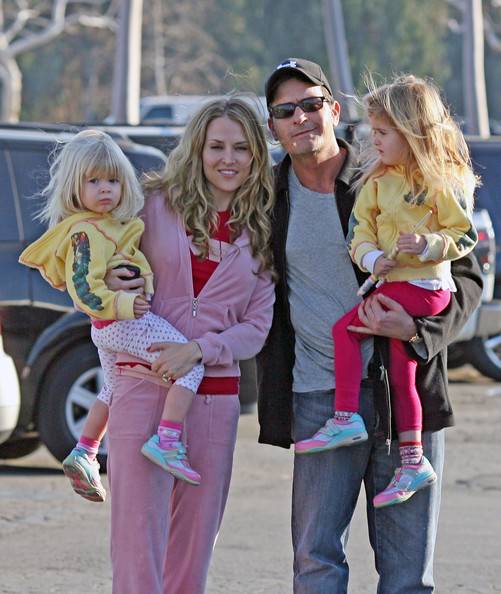 It's pretty safe to say that Charlie Sheen was never going to win any "Dad of the Year" awards. E! News reported that Charlie married his third (now ex) wife Brooke Mueller in 2008, and they had twins together. However, after Charlie's very public break down, Brooke did not want to be married to him any longer, and she did not feel comfortable leaving the kids with him. According to People, Brooke said that she was very concerned about Charlie's state of mind, and she did not want the children around him at all. She raised them by herself instead.
17

Paula Patton And Robert Thicke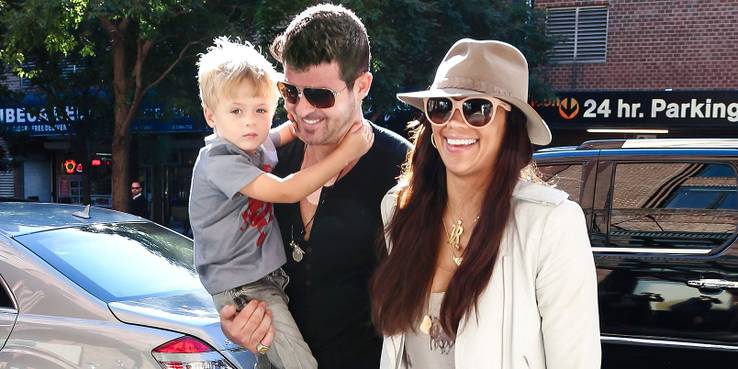 Robin Thicke may have felt like he was on top of the world when his hit single "Blurred Lines" was everywhere back in 2013—but since then, things have really gone downhill for him. According to USA Today, his wife of nine years, Paula Patton, decided to leave him in 2014. They have one son together, Julian. According to E! News, the two initially filed for joint custody, but as their relationship became more difficult, it became a massive custody battle. Paula objected to Robin's rules about discipline, and Robin desperately wanted her back. It took two years to come to an agreement.
16

Jennie Garth And Peter Facinelli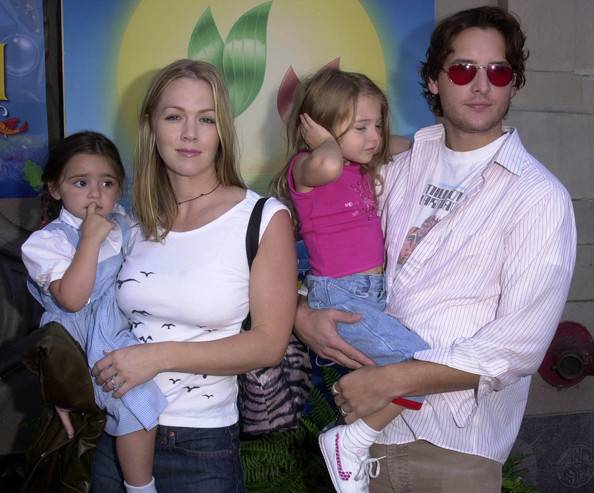 According to People, Jennie Garth and Peter Facinelli got married in 2001, and just over ten years later, they decided to split. They already had three daughters together, so clearly, co-parenting was going to require a lot of effort from both of them. According to LaPalme Magazine, Peter said that after their split, they both had to go through a serious healing process. Jennie had usually stayed at home with the kids while Peter worked, and she began to resent this. Now, they split their time with the kids 50/50, and they also attend events together as a family.
15

Naya Rivera And Ryan Dorsey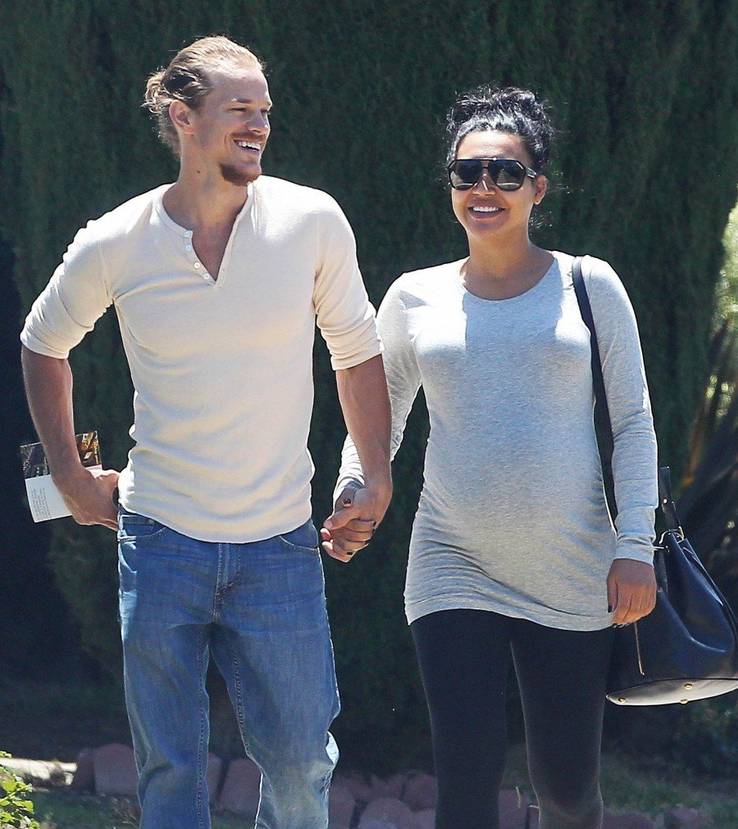 According to E! News, Naya Rivera and Ryan Dorsey got engaged back in 2014, but it wasn't meant to be—they filed for divorce in 2017. They have a son together, Josey, and while they pledged to be great co-parents to him, they haven't done such a great job. According to People, Naya has been very irresponsible as a parent, and whenever she and Ryan disagreed on something, she would pick a fight with him. At one point, Ryan even called for help because she was so out of control! Talk about a serious parenting problem—poor Josey.
14

Idina Menzel And Taye Diggs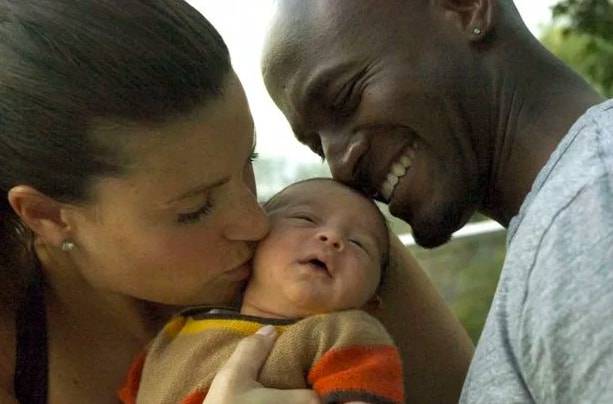 According to the Daily Mail, Idina Menzel and Taye Diggs were basically Broadway's golden couple until their split in 2014. The two have one son together, Walker, who is now seven. While Idina and Taye both handle things very maturely now, it was definitely tough at first. TMZ reported that the stars have basically admitted that being wealthy has made it easier! Well, you can't really argue with that. Idina also admitted to People that they grew apart for a while and lived separately during their marriage towards the end. Now, she says that things between them have definitely improved.
Featured Today
20 Once Major TV Stars Who Forgot They Are No Longer Famous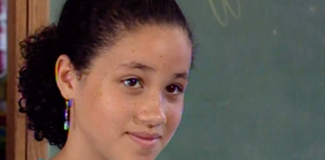 24 Rare Photos Of Meghan Markle Before She Became A Duchess

20 Rules The Royal Kids Have To Follow (And 5 They Keep On Breaking)

13

Kate And Jon Gosselin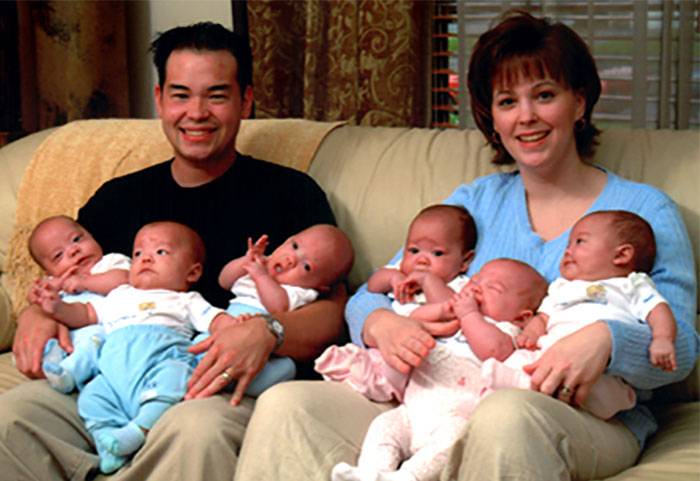 It seems like forever since Jon and Kate Gosselin were known as the happy couple with eight kids—they became famous for their reality show, Jon and Kate Plus 8. However, as you probably know by now, the two got divorced years ago, and everything they had built together fell apart. According to In Touch Weekly, Kate says that Jon was no longer pulling his weight around the household or taking care of the kids. And according to Jon, Kate was no longer affectionate with him and put no effort into the relationship. Who could guess that raising eight kids was tough?
12

Jewel And Ty Murray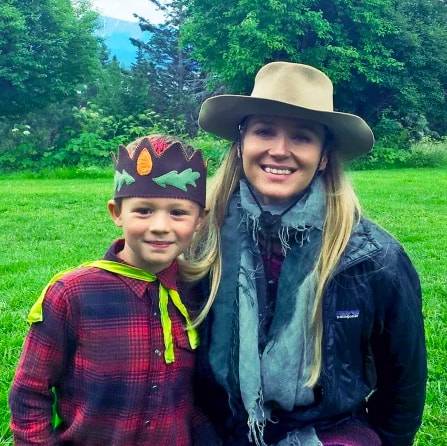 Jewel and Ty Murray were certainly a sweet couple, but sadly, their marriage did not last. The two of them have one son together, Kase, who they are currently co-parenting. It's unfortunate, but even the couples that seem the happiest can end up getting a divorce. According to People, Jewel revealed one major reason why she decided that they were better off apart. She said that while in the marriage, she felt like she couldn't be the best mother to her son. She felt like she could develop as a person. Well, that is definitely a good reason to say goodbye.
11

Madonna And Guy Ritchie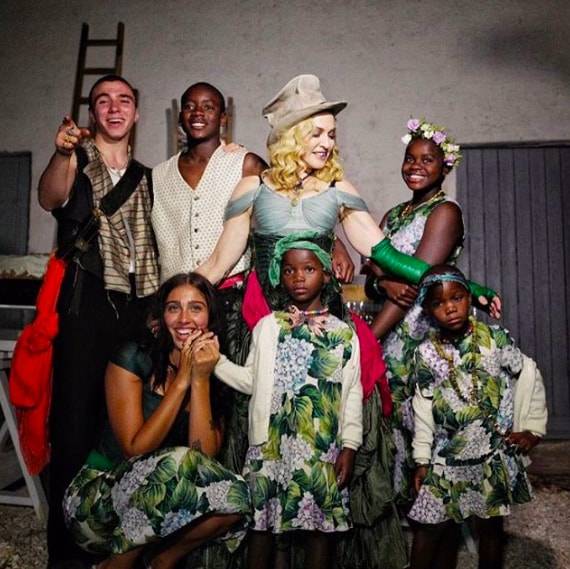 According to Mirror, Madonna and Guy Ritchie have dealt with some serious disagreements when it comes to raising their kids. Let's just go over one of the most recent incidents: apparently, the two got into a massive fight and had to bring in a lawyer to sort things out when their son refused to return to the US with his mother in 2016, saying he wanted to finish attending school in London instead. Mirror also reported that Guy said that Madonna should quit touring because she was too old and stay home instead. Whoa, sounds like they've had tough time.
10

Kourtney Kardashian And Scott Disick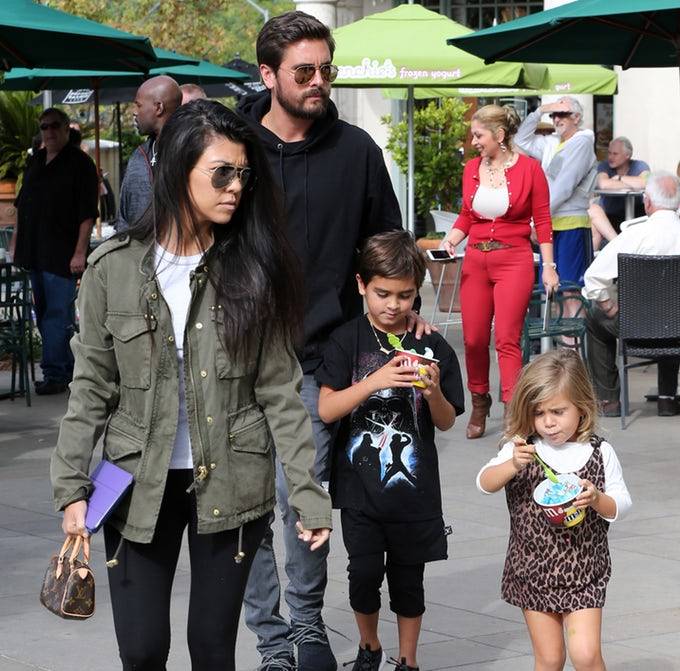 Kourtney and Scott haven't always had a tough time with co-parenting. The pair have three kids together, and while they were never married, they dated for many years. But they ended up going their separate ways. For a while, everything was okay for the most part—until recently. According to Hollyscoop, Scott took the kids to Cabo for a "spring break" with his new girlfriend, Sofia Richie (who is much younger than him). And when Kourtney found out what was going on, she was furious! Look, all we're going to say is that we wouldn't want to be on Kourtney's bad side.
9

Britney Spears And Kevin Federline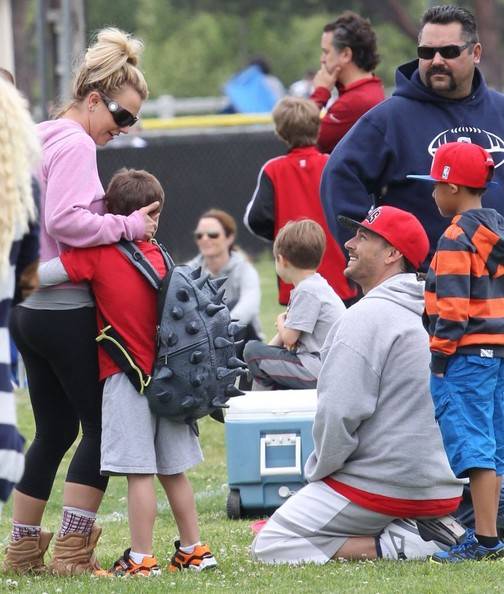 Britney Spears and Kevin Federline were never really a stable couple—that much is for sure. The couple has been divorced for years, and they have always been responsible for co-parenting their two sons, Sean and Jayden. Things were going smoothly for a while, and they have been sharing custody of the boys. But lately, things have been getting messy for one main reason. According to US Weekly, Kevin wants Britney to double his child support payments and give him up to $40,000 per year! Britney says no way, so we'll have to wait and see how this plays out.
8

Mel Gibson And Oksana Grigorieva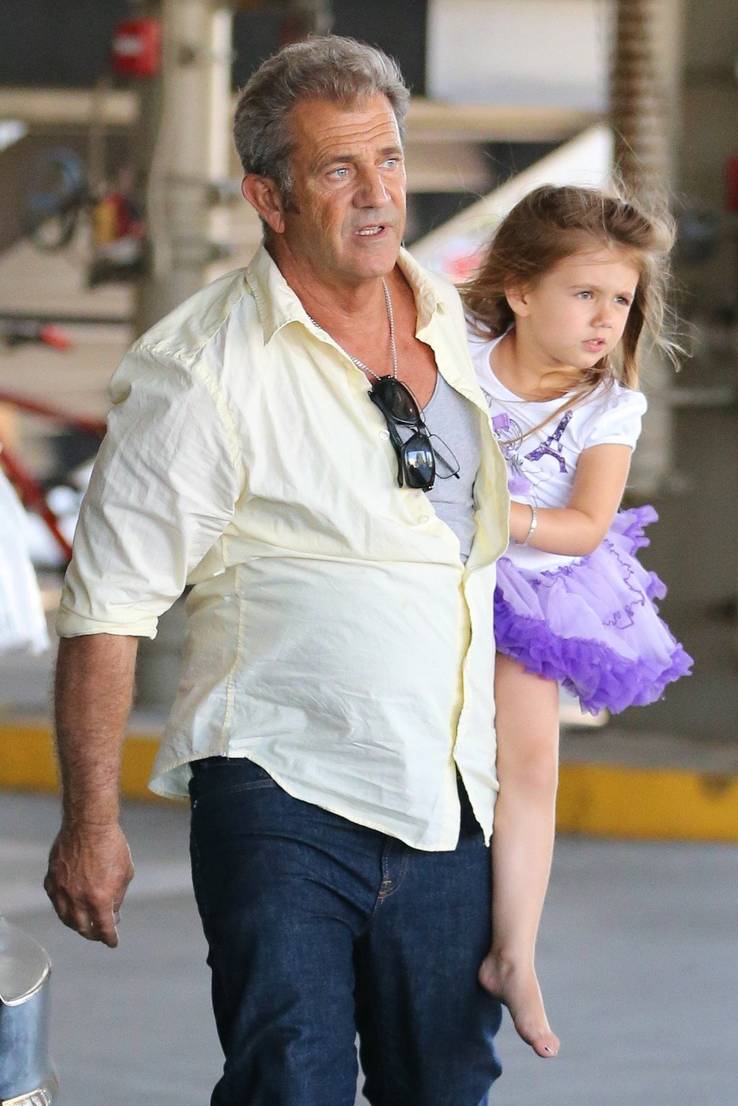 Like some of the other couples on this list, Mel Gibson and Oksana Grigorieva were never known for being a particularly happy couple in the first place. But it's sad to see how things ended—especially when you consider how it has affected their daughter, Lucia. According to People, Mel and Oksana fought constantly, even in front of Lucia, and Oksana has said that it left a lasting effect on both her and her daughter. Today, the couple does not even speak, and Oksana has chosen to raise Lucia without including Mel in her life. Perhaps she is better off.
7

Katie Holmes And Tom Cruise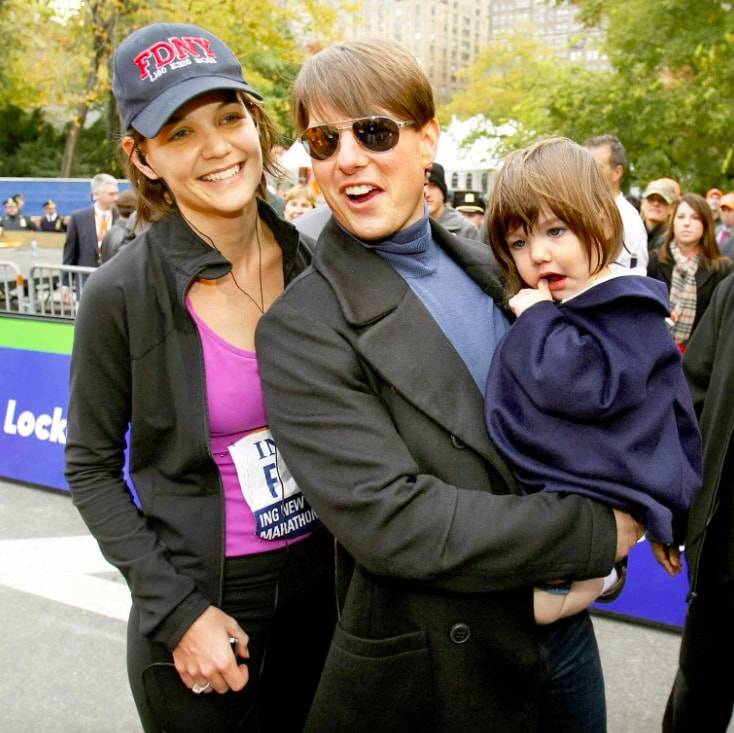 When Katie Holmes and Tom Cruise first got together, it seemed like they were head over heels in love—who could forget Tom jumping up and down on Oprah's couch saying how much he loved Katie? Well, sadly, it did not last forever. According to In Touch Weekly, Katie and Tom not only split up, but Tom no longer sees their daughter, Suri. Why? Well, it is a well known fact that Tom is a Scientologist, and while we're not here to comment on his personal beliefs, it appears that Katie does not want Suri to follow in his footsteps.
6

Elisabeth Röhm And Ron Anthony Wooster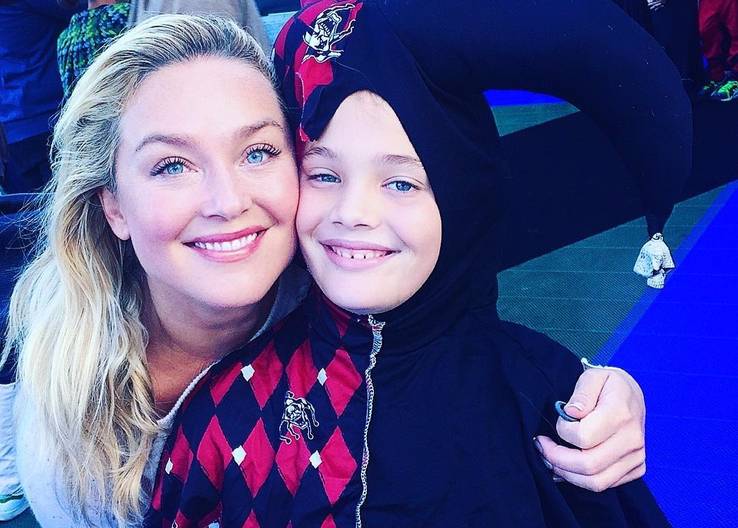 Elisabeth Röhm and Ron Anthony Wooster were a happily engaged couple—until they decided that things were simply no longer working, and it was time to go down their separate paths. It may sound confusing, but they didn't totally split—they just decided that they would be better off without getting married. At this point, they already had a daughter, Easton. They have admitted that co-parenting was not the easiest thing in the world, but they have definitely improved in this area. According to People, they both try to do a lot of things all together as a family now.
5

Kate Winslet And Jim Threapleton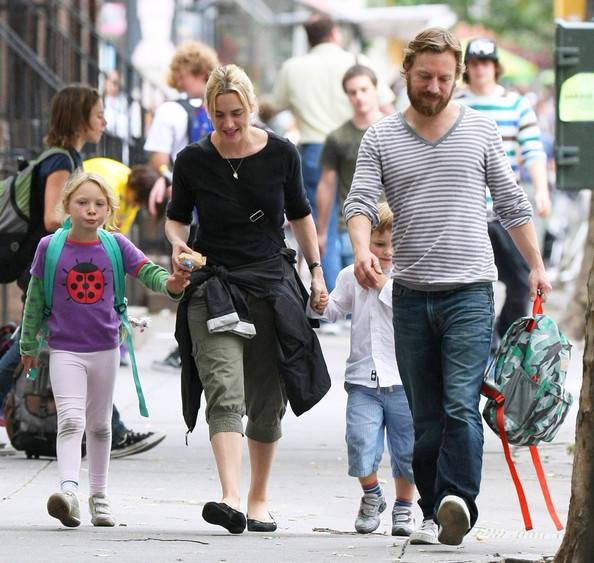 Kate Winslet has had some difficult times when it comes to her love life—she has been divorced twice, but thankfully, now she is happily married again and has had her third child. According to US Weekly, Kate says that her two children from her first two marriages all live with her. While she technically has a "co-parenting arrangement" set up with her exes, Jim Threapleton and Sam Mendes, Kate says that the kids live with her full-time, she's basically fully responsible for them, and that she wants them to have stability—not like her teenage years in Hollywood!
4

Kris Jenner And Caitlyn Jenner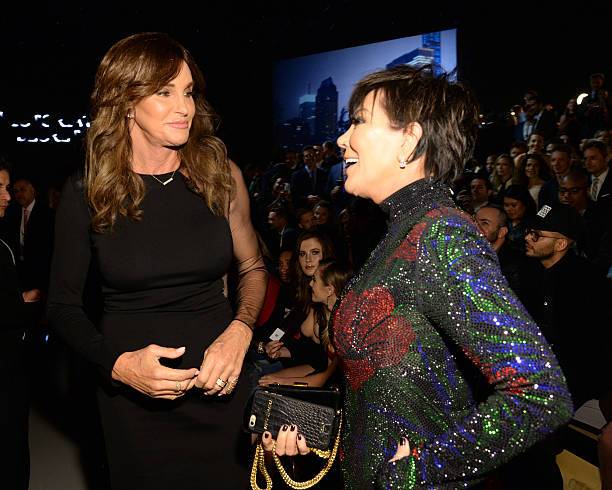 Now, we know this is touchy subject, and Caitlyn and Kris's kids are all grown up now for the most part. However, there's no denying that their parenting arrangement has seriously changed ever since Caitlyn's transition—and it's clear that she and Kris do not have a good relationship anymore. According to People, Caitlyn only keeps in touch with Kendall and Kylie now, typically on special occasions. As for Kim, Kourtney, and Khloe? Well, it seems like Caitlyn's relationships with her stepdaughters have totally fizzled out. It's sad that the family has split along these lines, but sometimes, that's life.
3

Blac Chyna And Tyga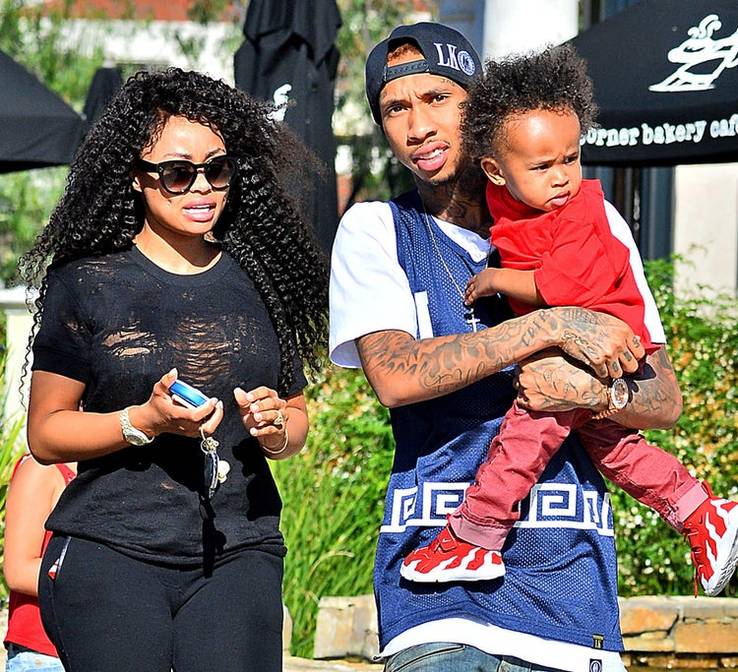 Whenever Blac Chyna is involved, you know that drama is sure to follow! No offense to Chyna—we're sure that the tabloids probably play it up a bit. But she sure does tend to get into trouble! According to People, Chyna and her ex-boyfriend, Tyga, have been getting into some arguments over the best way to parent their kid—and how much money Chyna actually needs to support him. For example, Chyna has revealed that Tyga has not paid any of the child support that she was owed! Well, that's definitely a major red flag when it comes to parenting.
2

Heidi Klum And Seal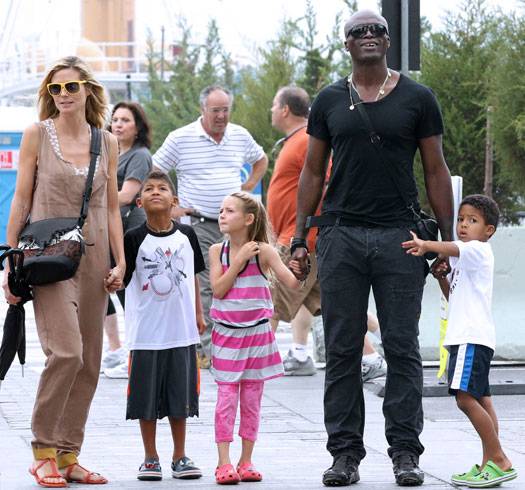 Everyone was shocked when Heidi Klum and Seal broke up—they seemed like such a stable couple. They even renewed their vows every year! But clearly, things were all wrong behind the scenes. According to Life and Style Mag, when Heidi and Seal first split, things were very tumultuous for the entire family. Heidi said that Seal had some trouble controlling his temper, and she did not like his attitude around the children. Thankfully, Life and Style reported that now the two of them are on more stable footing, and they have found a good style of co-parenting for the family.
1

Chris Brown And Nia Guzman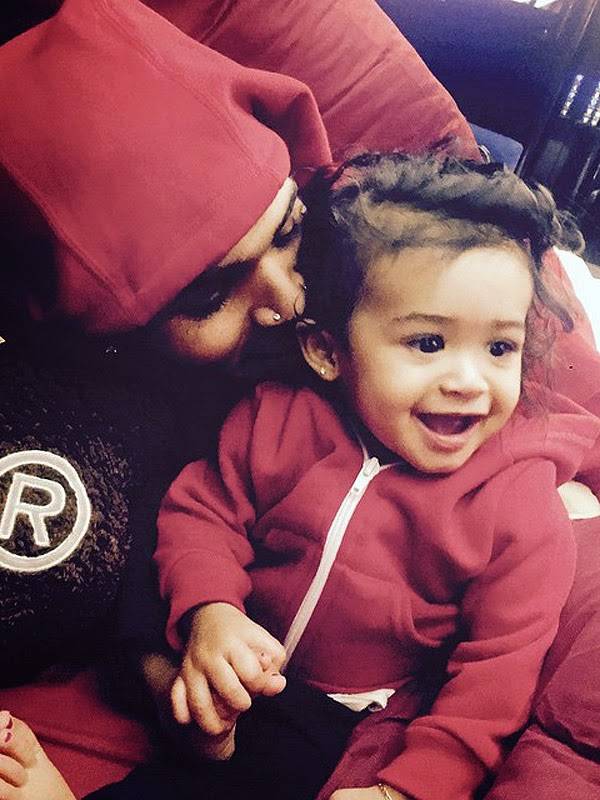 When Chris Brown found out that he was actually the father of Nia Guzman's daughter, he wasn't too happy that this had been hidden from him, but he decided that he wanted to be a part of his daughter's life. However, because of Chris's past, Nia did not feel comfortable with this. According to the Daily Mail, Nia wanted full custody of their daughter, Royalty, and she wanted hefty child support payments from Chris every month—but her requests were all denied, and now, Chris spends a lot of time taking care of royalty. Nia is not happy with the arrangement.
References: usweekly.com, nickiswift.com, people.com, eonline.com, usatoday.com, lapalmemagazine.com, dailymail.co.uk, tmz.com, intouchweekly.com, mirror.co.uk, hollyscoop.com, lifeandstylemag.com
Source: Read Full Article