24 Amenities Only Found In 5-Star Hotels (And Totally Worth The Extra Dollars)
Most people know that if they are going to a 5-star hotel, they are going to get better services and a lot more perks. It's those perks that make people search for the best hotels that they can get their hands on. If you have ever stayed in a 4-star or a 3-star you have likely seen a stark contrast between those hotels and a 5-star hotel. Once you stay at a 5-star location, it's unlikely that you will ever drop another star again. It's just not worth it. You know it and we know it.
The reason people love 5-star hotels is because of the extra amenities and perks you get because you are staying there. Sure, it also costs more to stay at a 5-star resort or hotel, but it's so worth it. Celebrities also flock to these destinations because they get extra special attention. If you have ever wondered what kinds of things are found at a 5-star hotel, then you have come to the right place. We have all the answers that you are looking for. Check out these 25 amenities only found in 5-star hotels.
24

Some Have Their Own Libraries
If you want 5-star quality, then you have to stay in the right places like The Cotton House in Spain. Among its many amenities, you can grab a cocktail or a cup of tea and go relax in the library. You can choose a book from the library shelves or bring one of your own. The best part is you don't ever have to get up to get a drink. They have a waitress that comes to cater to your beverage needs while you get through that scintillating read.
23

Free Breakfast and more
One thing about 5-star hotels is that they don't always advertise some of their perks. If you request them, however, they are all yours. One of the things that you can expect at one of these hotels is a free breakfast. If it's not advertised just ask the front desk and they will likely fill you in on the details. Getting a free breakfast every day can save you a bundle. Another perk that is rarely advertised is free bubbly. So, if you have something to celebrate or if you like to fill your bathtub with it like Marilyn Monroe did, then make sure you ask them about it.
22

If You're VIP, You Get Extra Perks
Your social status definitely matters in a hotel and Business Development Leader Cameron Nezam says,
"If you are a high-profile guest, VIP guest, loyal guest, you provide value for them by staying there so they will most likely put you on the 'special attention' list,"
he wrote. "How special your experience turns out to be all depends on who you come across whether it's a front desk agent, reservations agent, front office manager, sales manager, etc."
21

They Have Spa Treatments
Most 5-star hotels have spas at the location where you can go and get yourself pampered. How luxurious those accommodations depend on the hotel that you stay in. Lime Wood in England has a spa that offers very luxurious spa treatments plus they have a massive sauna that overlooks the forest around the hotel. You will feel like you are in another world. Most spa locations will offer you anything from facials to full body massages. Pretty much anything that will leave you feeling refreshed and relaxed.
20

Your Behavior Is Recorded
You may think that it's an odd thing, but 5-star hotels will record guest's behavior and requests. They do this so that the next time that you come to stay with them, they will have your preferences already recorded for an easier stay.
"When people make weird or special requests, we always make note of them so the next time they stay with us we are fully prepared for anything they might need.
Our guests are our number one priority and we want them to feel at home with every stay," Arik Kislin, co-owner of the Gansevoort Hotel Group told INSIDER.
19

VIPs Get Special Attention Behind the Scenes
If you are a VIP and you're staying at a hotel and things just keep happening for you, it's because people are working behind the scenes to make sure you are happy whether you realize it or not. Nezam stated,
"A celebrity or wealthy guest will definitely be watched after with more attention than a regular citizen at these hotels."
They will do everything in their power to make sure you're happy. So they will keep an eye on you to see what kind of things you like.
18

World-Famous Chefs
Some 5-star hotels bring in the best when it comes to cooking for their guests. Lime Wood is just one of many hotels that have a celebrity or world-renowned chefs cooking at their locations. "Lime Wood is also home to Hartnett Holder & Co, a heaven-sent partnership between that most grounded of celebrity chefs, Angela Hartnett, and Lime Wood's own Luke Holder." So you are likely to be eating some pretty amazing meals at these hotels.
Featured Today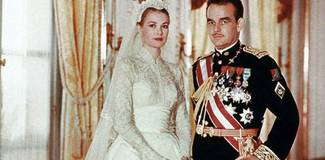 25 Of The Most Expensive Engagements Ever

25 Futuristic Things Sold In Japan We Can't Find Anywhere Else In The World

13 Healthiest Fast Food Options (12 To Avoid)

17

They Don't Give Out Personal Details
Whether you are J.K Rowling, Taylor Swift, or a billionaire oil tycoon, if you are someone important, they won't tell another guest that you are staying there. There are lots of fans that hear about celebrities staying at a hotel and will call to ask if they are there. Staying at a 5-star hotel means that you don't have to worry about staff ratting you out. "If Taylor Swift, for instance, was staying at a 5-star hotel and someone called in asking if Swift was in fact staying there, the staff would respond saying that they do not have a guest registered under that name."
16

They Know Who You Are Before You Even Show Up
Five-star hotels typically know who you are before you even arrive. Even if you aren't a celebrity the high-end hotels typically Google every one of their guests just to see who is staying with them. They do it "to get an idea of who they are, what they are like, and once again, rank the status of each. This will determine how good of a room they will get. A VP of a small company will likely get a better room than a Senior Associate of a large, well-known company."
15

Pools and Hot Tubs
The one big plus about staying at a 5-star hotel is that there are pools and hot tubs galore. Some hotels have multiple pools, some inside and others outside. If you want to get really fancy, then you should check out the Hotel du Cap-Eden-Roc in France because they have a pool that is a seawater pool cut into the natural rock. Now that's pretty cool and it's also unique. It will give you a feeling that you are actually out at sea instead of at an all-inclusive resort.
14

Loyalty is Important
If you find a 5-star hotel that you really love, then you should stay there as much as possible. Not only will you be familiar with it but loyal customers get even more perks at a hotel.
"Five-star hotels will always put more effort and attention to detail for their loyal customers,"
Kislin told INSIDER. That means if you are always travelling to the Bahamas, then make sure that you always stay at the same hotel so that you get the perks of being a loyal customer.
13

Stay in A Hut
You won't find the huts or hideaways in just any hotel. These huts are usually part of hotels and resorts but they cost a little extra to give you more privacy than a hotel would offer you. The over the water bungalows allow you to be right out there in the ocean. You can go for a dip in the water right outside your hut. It gives you a more luxurious vacation than a hotel can offer you and it's well worth the extra money.
12

You Get All the Privacy You Want
Part of the customer service you get at a 5-star resort is privacy. Obviously, if you are a celebrity, you want your privacy kept as much as possible but even some business people feel the same way. The hotel is under obligation to keep guest's information private. Exposing someone's privacy shows a lack of respect and security for the hotel and if that got out, they would suffer in bad publicity. It's good for everyone if the staff allows its guests to have their privacy.
11

They Can't Enter Your Room
If you are staying at a high-end hotel, you have little to worry about when it comes to people entering your room. If you have the "do not disturb" sign on your door, then the hotel has to stay out of it. It might be different at lower-end hotels, but for 5-star hotels, it's a legal matter according to Nezam. If staff enters your room when the sign is up then it's a "big deal," and the staff can get into trouble.
10

They Go Out of Their Way to Help You
If you want great service, then the best place that you can go to is a 5-star hotel. They usually take great care to make sure that their guests are happy. When a couple went to stay at the Four Seasons Hotel Gresham Palace in Hungary that got more than they could have asked for. "A guest wanting to propose to his girlfriend in style asked for her to be given a wake-up call by a bell boy dressed as a Hungarian Hussar. (She said yes.)"
9

They Often Give Free Rooms To VIP
Five-star hotels will often give out free rooms to important people or celebrities. They do this in the hopes that the person will give them a promotional post on Instagram. It usually happens and that's free access to a few million people. Celebrities have no problem giving a shout out to these hotels so it works out for everyone. It's worth it for the hotel because certain celebrities are influencers and it comes them nothing to give out a room.
8

They Keep Your Secrets
We're not sure if you have secrets or whether that's important to you but for some people, it might be. If you stay at a 3-star hotel, then you can be that your privacy isn't that important. For high-end hotels, though, they are willing to keep your secret. "You will see people come with their girlfriend/boyfriend one weekend and then with their family another," Nezam said. "The staff will look the other way and will make sure they don't accidentally mention something."
7

They Have A Certain Wow Factor
You can usually tell the difference between a 5-star hotel and one that isn't pretty easy. Almost as soon as you walk in the place. Four Seasons Hotel Gresham Palace is one place that is breathtaking form the moment you get into the hotel. "A €100 million renovation in 2004 brought the building back to its fin-de-siècle prime, complete with art-nouveau flourishes, zsolnay tiles and wrought-iron peacock gates, and added some extra Four Seasons pizzazz."
6

Waterside Breakfast
Some of the best perks to a high-end hotel is the little things. When you're on vacation, sometimes, you don't want to worry about breakfast and relaxing is your top priority. The Gritti Palace in Italy is one place that will breakfast right to you by the water.
"A waterside breakfast on the terrace overlooking the shimmering Grand Canal has to be one of the great Venetian experiences."
It sounds absolutely amazing and something that everyone should try.
5

Upgrade Your Room
If you want to make the most of your vacation make sure that you ask the staff what items are free because a lot of that isn't advertised. Oddly, they don't advertise it because they don't want guests to make the most of the free stuff. But if you are asked, you will likely get your room decorated for an event or receive a room upgrade or even get some chocolate covered strawberries. That can add some benefits to your overall vacation.
4

You Are Served Fresh Foods
We've probably all stayed at a hotel where we knew the food wasn't fresh or that it was pre-packaged. But a high-end hotel uses fresh ingredients and even has famous chefs cooking them. The Castello di Casole in Italy serves amazing dishes.
These dishes "hits the right note with outstanding regionally inspired dishes, homemade pastas, local meats and estate-produced olive oils and wine."
There is nothing better than having fresh ingredients used at a restaurant.
3

Unique Experiences Are Memorable
Usually, hotels that are below 5 stars are traditional structure and a lot of them even look the same. But when you are in high-end hotels, you get to see incredible things on a daily basis. Stay at La Bastide de Gordes in France and "within, 40 rooms and suites recall the sumptuous side of the 18th-century. Corridors and stairs, rich with treasures, rarely arrive at the same place twice." Sounds magical and they say that there are hidden corridors as well.
2

The Concierge Can Be Your New Best Friend
The concierge has to deal with a lot of unhappy people over the years and so it's refreshing when they see someone who isn't mad at them.
"Since most people approach them mad or with a complaint, concierges always appreciate a guest who treats them nicely and will reciprocate with extras or good information,"
Lopez said. "There can be no better ally than the concierge, especially if you are on vacation." Jim Stevens, the founder of jimsbeachdeals.com, added, "Hotel employees often are at the tail end of demanding customers and complaints. So a little kindness can go a long way."
1

The Views Are Incredible
Some of these hotels juts have the most amazing views imaginable. You don't even need to leave the hotel if you don't want to, you're already surrounded by beauty. The Belmond Hotel Splendido in Italy is "set high on a hillside, with a glorious wisteria-cloaked façade, terraced gardens with infinity pool, and an abiding sense that this really is one of the great hotels of Italy." Just look at that view, you will want to be out on the terrace all day.
References: telegraph.co.uk, thisisinsider.com, msn.com, msn.com
Source: Read Full Article