25 Magical Destinations With The Clearest Water On Earth
There is literally nothing more disappointing than booking a beach vacation, only to find that you're bathing in the murkiest waters on earth. The ocean sure looked crystal clear on the booking website, but the reality is a different story. When the waters are bordering on green-gray due to pollution? No amount of smartphone filter is going to fix that. Fortunately, there are still a good handful of shores that offer the real deal.
Crystalline or steel-blue waters are what make a waterfront vacation. The clearest waters on earth are also a diving and snorkelling paradise. In Australia, you can snorkel amid thousands of rare species of exotic fish. Over in mountainous regions, glacial lakes are offering the kind of eerie magic that you only get in movies. Some of the biggest blockbusters have even been filmed in just these locations. The celebs? They're right on it. This list even includes locations that Kate Middleton and Prince William have honeymooned in, not to mention the celeb heavyweights. Whoever is reading this clicked on this for the lowdown on the clearest waters on earth, and they're going to get them. From the still lakes of North America to the world's most pristine, white-sand beaches, these destinations have been photographed, ranked, and for the most part, beautifully preserved. Here are 25 destinations with the clearest waters on earth.
25

KOH PHI PHI DON, THAILAND
Thailand has been attracting beach lovers for decades. Those of us who haven't made it ourselves have watched Leonardo DiCaprio in The Beach – and that was some beach. Ko Phi Phi Don is the largest of the Ko Phi Phi islands in Thailand. While the region is well-developed, the beaches remain unspoiled. Backpackers save up to experience the crystalline waters, although they are home to sharks. These islands might have confusing names, but the water here is crystal clear. Seriously, just look at that beach.
24

WAKATOBI, INDONESIA
Turtles don't just hang out anywhere. You know you're onto something good when you're in a country that is home to six out of seven of the world's turtle species. Wakatobi is a luxury dive resort in southeastern Sulawesi, Indonesia.
Indonesia is home to 6 out of 7 of the world's turtle species.
There's a wealth of biodiversity here, from coral reefs to nesting turtles. The whole region is a designated UNESCO Marine Biosphere Reserve. You won't find a speck of pollution here (although these cuties are plentiful).
23

THIS MILLIONAIRE FAVORITE, TURKS & CAICOS
You can't say that the Kardashians don't have good taste when it comes to beaches. Kim Kardashian and Kylie Jenner have both posted Turks & Caicos vacation pictures on their social media, and the photos don't lie. Grace Bay is just one of the many beaches here that offer crystal-clear, warm waters and that unbeatable beachfront experience. Celebrity sightings also include Alicia Keys, Beyonce and Jay Z, Katie Couric, plus Brad Pitt, Will Smith, and LeBron James, according to People. You'll be in good company here.
22

ANTALYA, TURKEY
European holidaymakers are all about Turkey. This magical spot is in Antalya, a Turkish resort city famous for its turquoise clear waters. The region was once a gateway to the Turkish Riviera, but it's now a destination in its own right. Alongside the popular resort of Bodrum, Antalya is known for its dramatic Bey Mountains horizons. On clear days, they seem almost near enough to touch. Sunsets here are spectacular, although travelers flock here for the reliably clear waters.
21

JIUZHAIGOU VALLEY, CHINA
China wouldn't be the first place you'd think of for clear waters, but it's got its hidden gems. The Jiuzhaigou Valley is as rich in natural beauty as it steeped in legend – the 108 lakes dotting its valley are said to have been created when a goddess dropped a mirror that shattered into 108 pieces. These scenic lakes have the deepest blues and greens you can see on earth and there are five to visit. They even have beautiful names, like Five Flower Lake.
20

THE MALDIVES
It's no secret that The Maldives are breathtaking. Known for their beautiful reefs, turquoise clear waters, and lagoons, these island clusters form the lowest and flattest nation on earth. Over 1190 coral islands here remain unspoiled by mankind, although they get plenty of visitors. Honeymooners make a beeline for the islands' traditional huts, and the most exclusive ones come with some serious luxury. Every resort is on its own private island, but you'll find the stereotypical thatched bungalow throughout the region.
19

EXUMA, BAHAMAS
Not many beaches have adorable little pigs as residents. Then again, Big Major Cay in Exuma, Bahamas isn't just any beach.
The uninhabited island of Exuma takes its "Pig Beach" nickname from the colony of pigs that live in the surrounding shallow waters.
The entire region has interesting names for its islands. Also part of Exuma, are Saddleback Cay, Thunderball Grotto, Half Moon Beach, and endless others. The total island number is 360. The pigs are incredibly popular (and reportedly very friendly).
Featured Today
25 Of The Most Expensive Cars In The World And Who Owns Them

20 Things We Could Ask Hotels For That Are Surprisingly Free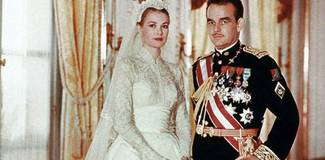 25 Of The Most Expensive Engagements Ever

18

CAYO COCO, CUBA
The offshore Cuban island of Cayo Coco is pretty much a dream come true. Known for its incredible white sand beaches, the region also offers some of the most sensational coral reefs known to man. White ibis and flamingo birds can be spotted on the shores, and the shallow, tranquil waters stretch out onto stunning horizons. This tropical island attracts couples on account of its spectacular sunsets. The Bat Cave is a popular nightlife spot, but you're here for the waters, not the beats.
17

THE NEW ZEALAND LAKES IN THE LORD OF THE RINGS
Blockbuster movie franchises don't just pick anywhere to film. Lake Pukaki in New Zealand was chosen by The Lord of the Rings and The Hobbit trilogies to be a backdrop wonder – and it is. Shades of blue here are otherworldly, but they aren't special effects. The lake gets its deep blue hues from glacial flour – a fine silt of pulverized rock suspended in the water. The result is reflecting blue light that gives this vast expanse of water a luminous appearance.
16

LEFKADA, GREECE
Something about the Ionian Sea is just magical. Greece has been topping destination wish-lists for years, and with good reason. Cliff-pressed villages overlook some of the most spectacular seas on earth, like this beach on the Greek island of Lefkada. Waters here are a bright shade of turquoise under the beating Mediterranean sun, but they're also crystal clear. While many Greek islands are swarming with tourists, you can still find isolated beaches and hidden coves. The gentle lapping waters are also perfect for toddlers.
15

JENNY LAKE, WYOMING
And there you were, thinking you had to leave the country to access the world's clearest waters. Located just east of the Grand Tetons in western Wyoming, Jenny Lake is known for its vast expanse of stillness, clear waters, and picturesque reflections. The lake was formed around 12,000 years ago by rock-pushing glaciers. Waters here are estimated to be 423 feet deep, so don't think it's a casual splash about. Jenny Lake is named after a Shoshone Indian woman who married an Englishman.
14

RED SEA, MIDDLE EAST
Travelers will fly across the world for a chance to experience the Red Sea. This inlet of ocean divides Africa and Asia, and it's as much known for its marine life as it is for its spectacular sunsets.
The Biblical book of Exodus tells the story of the "splitting of the Red Sea."  This is it. This landmark stretch of coast is bordered by Israel, Jordan, Saudi Arabia, Yemen, plus Egypt, Sudan, Eritrea, and Djibouti. The earliest recorded explorations of the Red Sea date back to the ancient Egyptians.
13

LUXE HOTSPOT, TULUM, MEXICO
Around a two-hour drive from Cancun, this Mexican piece of heaven boasts pristine fine-sand shores and of course, the crystal-clear waters that make it so famous. Tulum is also a bit of a celebrity hotspot, according to People.
Leonardo DiCaprio, Cameron Diaz, and Drew Barrymore have all been spotted here.
Tulum's location between the Mayan jungle and the Caribbean Sea makes it perfect for vacationing – not surprising that it attracts as many penny-pinching backpackers as it does celebrities.
12

KÖNIGSEE, GERMANY
Königssee Lake is one of Europe's greatest wonders. High mountains, deep valleys, and a giant forest characterize the surroundings of this lake's blue-green waters, and they're definitely clear. The lake marks the border between Germany and Austria, although it is officially considered part of Germany. Travelers here can spot red deer, foxes, the ibex, plus a range of natural flowers like the Edelweiss, which became famous after the "Edelweiss" song in The Sound of Music. The still waters here are just mesmerizing.
11

HELLO, AUSTRALIA
Well, hello to you too. Australia has an advantage – being an entire continent that spans thousands of miles will do that. Sea turtles are mostly found in warm Australian waters such as the Great Barrier Reef in Queensland (which has its own Coral Sea). During the Australian summer, multiple species of turtles crawl up the beaches of Mon Repos, although the best underwater photography is in the clearest waters. Hit up Ningaloo Reef in Western Australia for adorable underwater moments like this one.
10

HVAR, CROATIA
Officially in the top ten clearest waters on earth by Thrillist is Hvar, Croatia. This beach adjoins world-class sands along the southern Dalmatian Coast of Croatia. People compare waters here to what you would find in a perfectly maintained swimming pool. Hvar has an average 2,700 hours of sunlight per year – more than any other Croatian island. Foam green waters here are so clear, you can see the shadows made by local boats. Croatia has climbed the ranks in European travel, and it's easy to see why.
9

THE SEYCHELLES BEACHES POPULAR WITH ROYALS 
Beautiful beaches fall into two categories: The totally unknown and the celeb favorites. You're looking at La Digue in the glamorous Seychelles. This island in the Indian Ocean is a veritable paradise of clear waters and natural rock formations.
Kate Middleton and Prince William chose this beach for their honeymoon, according to AOL.
Alongside Kate and Will, celebs spotted here include George Clooney, Jennifer Aniston, David and Victoria Beckham, plus Ciara. The island turned way more popular after Will and Kate had their honeymoon there.
8

OFFICIALLY THE CLEAREST WATER ON EARTH
While competition is fierce, there is an official winner. You'll have to travel all the way to New Zealand to find it, though. The Blue Lake, also known as Rotomairewhenua, is a small lake in the Nelson Lakes National Park.
With an underwater visibility of up to 262 ft, Blue Lake (or Rotomairewhenua) is officially the clearest lake in the world.
Sacred to the local Maori people, it has the clearest natural fresh water on earth, according to The Guardian. Definitely worth a visit.
7

BORA BORA, FRENCH POLYNESIA
There's a lot of love for the small South Pacific island of Bora Bora. Part of French Polynesia, this island features an extinct volcano at its center. The island is actually pronounced "Pora Pora" according to the local Tahitian language, although most travelers refer to it as "Bora Bora." It's incredibly secluded, romantic, and was even the filming location for the movie, Couples' Retreat. Although it's popular, the island receives relatively few visitors compared to places like Hawaii – Hawaii gets more visitors in 10 days than the whole of French Polynesia gets in one year.
6

SMUGGLER'S COVE, GREECE
The official name is Navagio, but the "Shipwreck's Cove" nickname is way more fun. This exposed cove sits in on the Greek island of Zakynthos (which has its own nickname – Zante). Turquoise Ionian Sea waters here are some of the clearest on earth, although how this cove got its name is vaguer. Legend has it that a smuggler's ship was shipwrecked here. Thick limestone cliffs cocoon this cove on three sides, and the Shipwreck Beach is only reachable by boat.
5

ELEPHANT BEACH, INDIA
It's pretty obvious where Elephant Beach got its name from. This Havelock Islands shore in India is a hotspot for snorkel and diving fanatics, but it seems that the island's natural inhabitants are just as happy. The beach is reached from the island's main jetty via a 20-minute boat ride. The whole area is home to staggeringly clear waters, pristine sands, and a whole lot of awards. The nearby "Number 7" beach was voted "Best Beach in Asia" by Time in 2004.
4

LAKE BOHINJ, SLOVENIA
Gravity-defying mists are beautiful over Lake Bohinj in the Valley of the Julian Alps, Slovenia. Still waters here welcome naturally growing algae, although they'll be interrupted from time to time by the odd boat. Slovenia has some of the most beautiful lakes in Europe, and this is just one of them.
Gravity-defying mists and total stillness make Lake Bohinj absolutely magical.
Families come here in the summer to camp by the lake, although the area is slowly growing in popularity with tourists.
3

THE COLOMBIAN BEACH AVAILABLE ON AIRBNB
Believe it or not, this stunning pic is straight from someone renting out their place on Airbnb. For less than $100 a night, you can stay at the "Capurgana's budget paradise – 2 minutes from the sea." Bet you want to now. This remote, car-free village is accessible only by air or water. And that's some clear water. Oddly, the nearby Avocado Beach is known for its green waters, but this one is undeniably blue. You probably didn't start out with Colombia on your beach wish-list, but you've probably got major travel envy now.
2

RIO DE PRATA, BRAZIL
Yes, it's real. Rio de Prata, Brazil has its own underwater rainforest. The crystal clear waters here preserve everything beneath the surface, and snorkelers are literally in heaven here. The clarity is thanks to the high concentration of underground limestone, which acts as a natural filter. The surrounding rivers of the Brazilian municipality of Bonito are all equally transparent. Snorkelers come here to spot the shimmering scales of golden Dorados (that's delicious mahi-mahi) to you. They swim along next to the yellow-finned Piraputangas.
1

SOUTH AFRICAN SHORES WITH UNUSUAL VISITORS
Penguins are very busy over on Boulders Beach in Cape Town, South Africa. Not many beaches are home to a large colony of African penguins. Even fewer have waters as clear as here. The adorable penguins can be found marching along the soft white sands, and this beach welcomes 60,000 of them each year.
If you haven't got major travel envy by now, there's something wrong with you. Hit share on Facebook for any beach lover you know. If you know someone who is from any of the countries mentioned, they'll definitely appreciate it.
Source: Read Full Article