The 30 Biggest Royal Family Scandals of All Time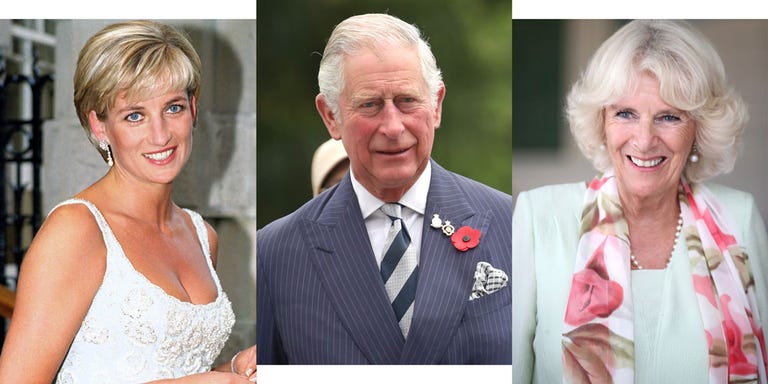 From forbidden romances to bloody battles for the throne, nobody does scandals quite like the royals. Here, take a trip back through time for 30 of the biggest controversies in British history.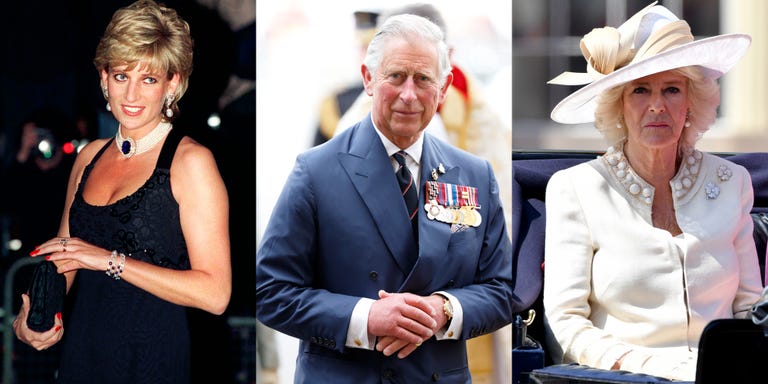 Seven hundred and fifty million people watched Prince Charles marry Diana in 1981, but as it turned out, he'd already fallen for Camilla Shand (later Parker Bowles) years earlier. Charles and Camilla began an affair a few years after the marriage, and Diana soon began her own affair with her horse-riding instructor, James Hewitt. Charles and Diana officially announced their separation in 1992, and in 1995, Diana famously told the BBC, "Well, there were three of us in this marriage, so it was a bit crowded." The marriage was officially kaput in August 1996, when the divorce was finalized.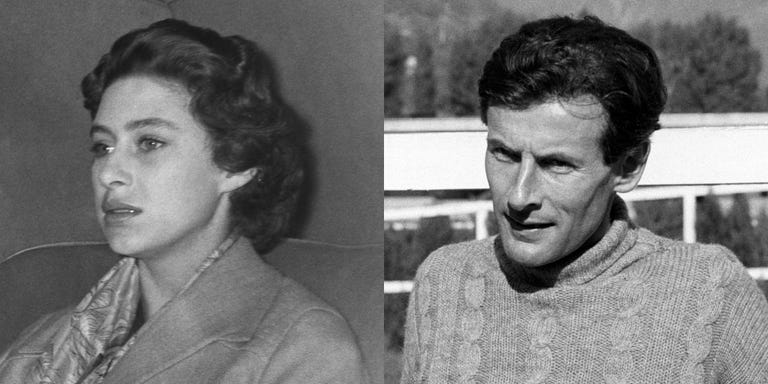 As chronicled on Season 1 of The Crown, Queen Elizabeth II's younger sister, Princess Margaret, fell in love with a divorced man 16 years her senior named Peter Townsend, who also happened to be a royal equerry. The government ultimately refused to allow Margaret to marry him unless she gave up her royal privileges. She chose the privileges. "I would like it to be known that I have decided not to marry Group Captain Peter Townsend," she said in a statement in 1955. "I have been aware that, subject to my renouncing my rights of succession, it might have been possible for me to contract a civil marriage. But, mindful of the Church's teaching that Christian marriage is indissoluble, and conscious of my duty to the Commonwealth, I have decided to put these considerations before any others."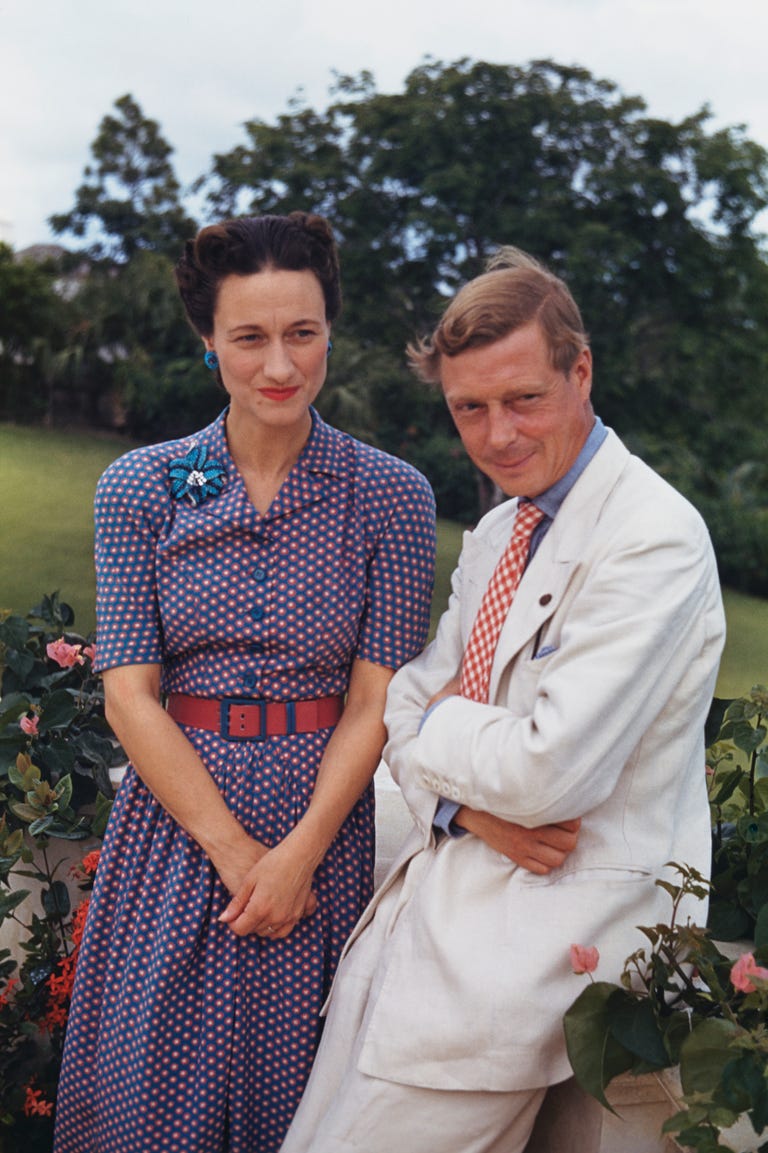 In 1936, King Edward VIII announced his intent to marry Wallis Simpson, a divorced American socialite. The government wasn't on board with this, nor was the Church of England, of which Edward was the head. Edward decided to abdicate, giving up the throne to his brother, George VI. Edward married Simpson the next year, and they remained together until his death in 1972.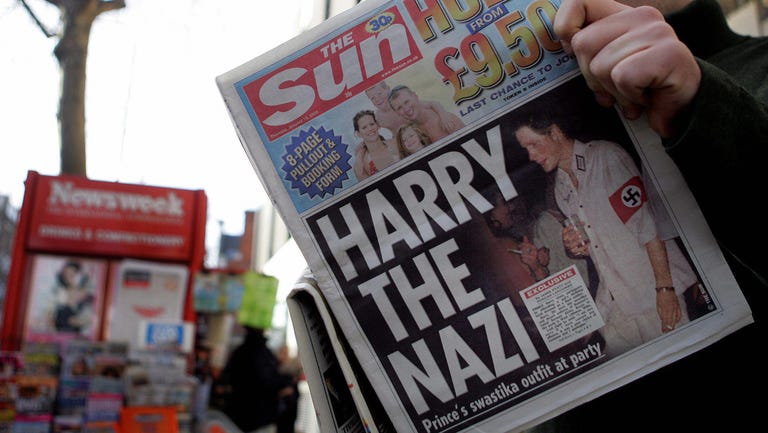 The young prince showed up at a costume party in 2005 dressed as a Nazi, wearing a swastika armband on a desert uniform. A photo of him wearing the attire landed him on the cover of the British tabloid The Sun. He released a statement, saying, "It was a poor choice of costume, and I apologize." In 2012, photos of Harry landed him in hot water again, this time for going nude in a Las Vegas hotel room while playing strip billiards. The Sun ran a photo of Harry covering his crotch with the blaring headline, "HEIR IT IS!"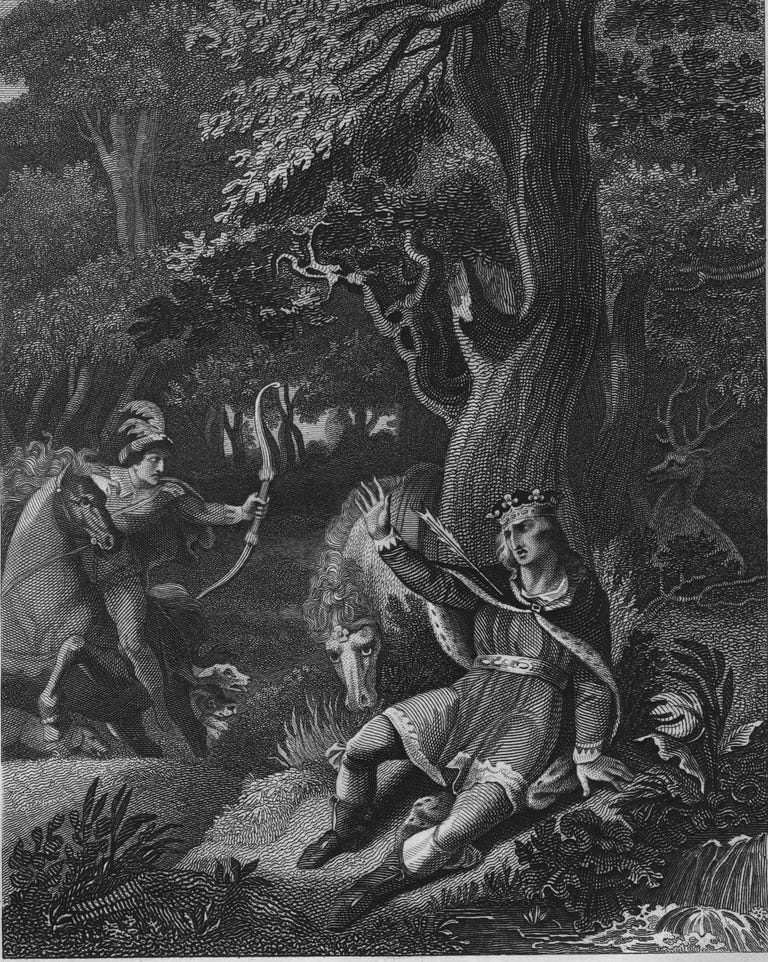 William II met his demise during a hunt in England's New Forest in the year 1100. With an arrow, he shot a stag and ran toward it. But as he ran, a gentleman named Walter Tirel pulled out an arrow of his own and killed William. Whether it was murder or an accident is unknown.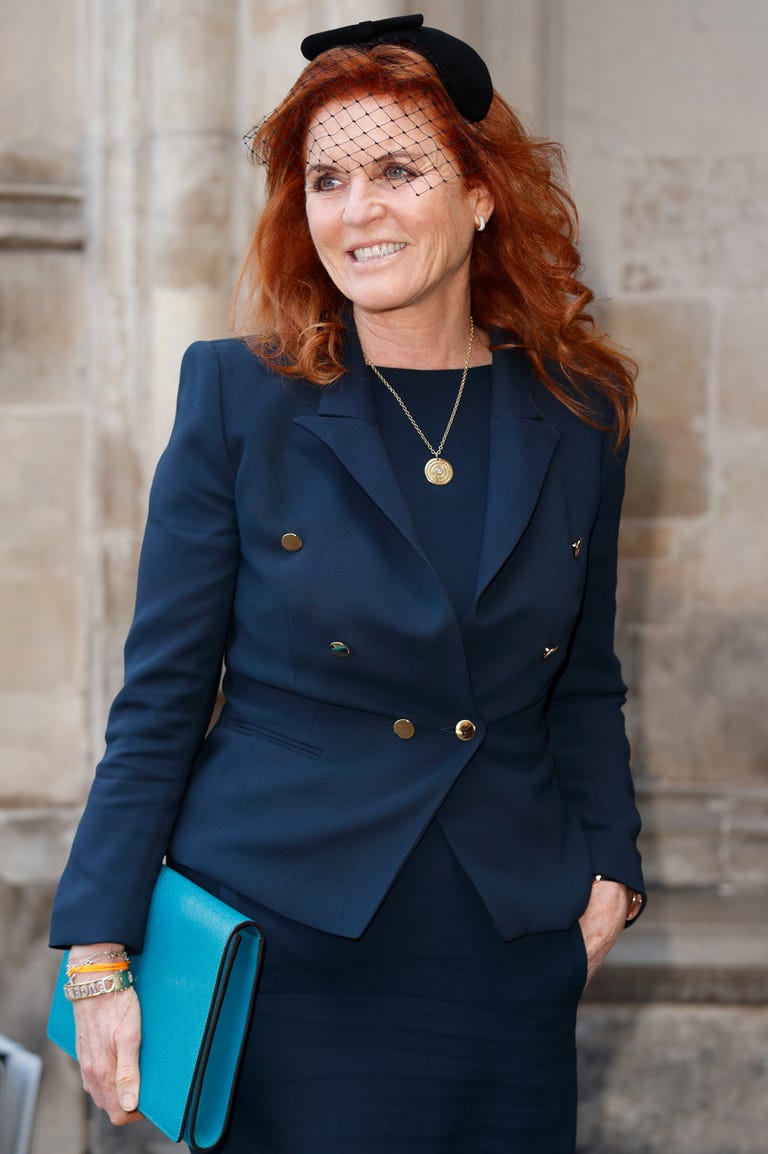 In a 2010 sting operation, the paper News of the World caught Duchess of York Sarah Ferguson red-handed agreeing to provide access to her ex-husband Prince Andrew, who was Britain's special trade representative, in exchange for £500,000. Undercover reporter Mazher Mahmood, known as the "Fake Sheikh," posed as a businessman and recorded her asking for the sum. "Look after me, and he'll look after you," she said in the video. "You'll get it back tenfold. I can open any door you want." Ferguson apologized in a statement after the video went public: "I very deeply regret the situation and the embarrassment caused. It is true that my financial situation is under stress, however, that is no excuse for a serious lapse in judgment."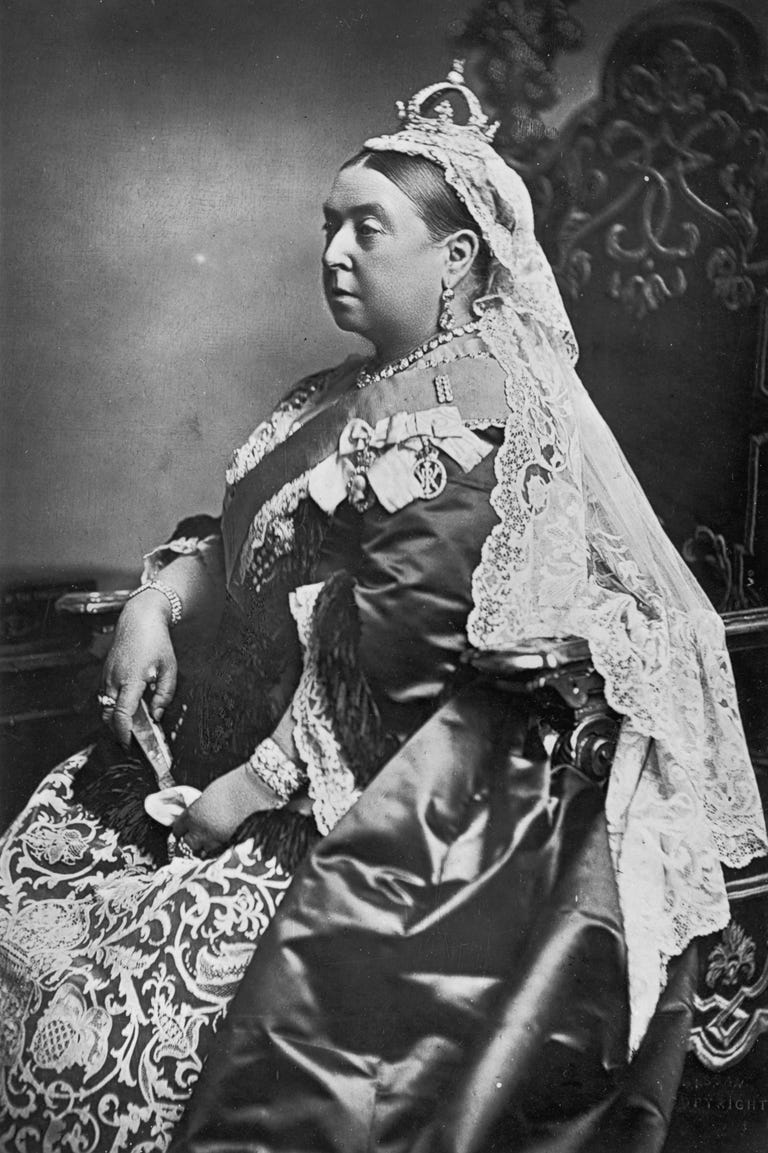 As portrayed in the 2017 movie Victoria & Abdul, Queen Victoria took a strong liking to an Indian attendant named Abdul Karim. Karim was a servant who eventually was promoted into her inner circle. The relationship is believed to have been platonic, but when Victoria died in 1901, her family members deported him back to India and attempted to erase his existence from history. But that wasn't her first relationship to upset those around her. Prior to Karim, she put her trust in a Scottish servant named John Brown following her husband's death. Whether or not that relationship was romantic is up for debate, with some believing they were secretly married.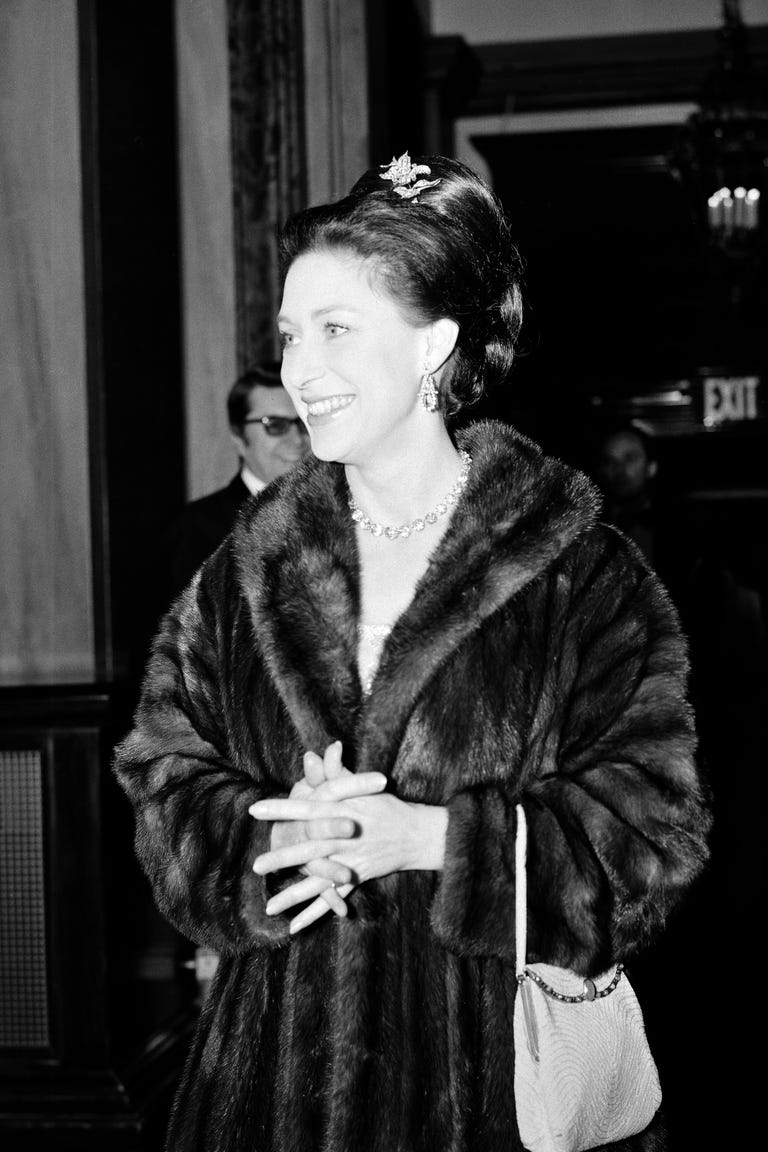 Noel Botham's 2002 biography of Princess Margaret, Margaret: The Last Real Princess, alleged that Margaret snorted cocaine in a dressing room before a Rolling Stones concert in London in 1967. The book claimed that Mick Jagger invited her to the concert, and Keith Richards provided the substance. Margaret supposedly responded, "Ah, cocaine. Such an amusing drug, don't you think?" before going into a bathroom and returning to say, "I'm going to enjoy your concert even more after that."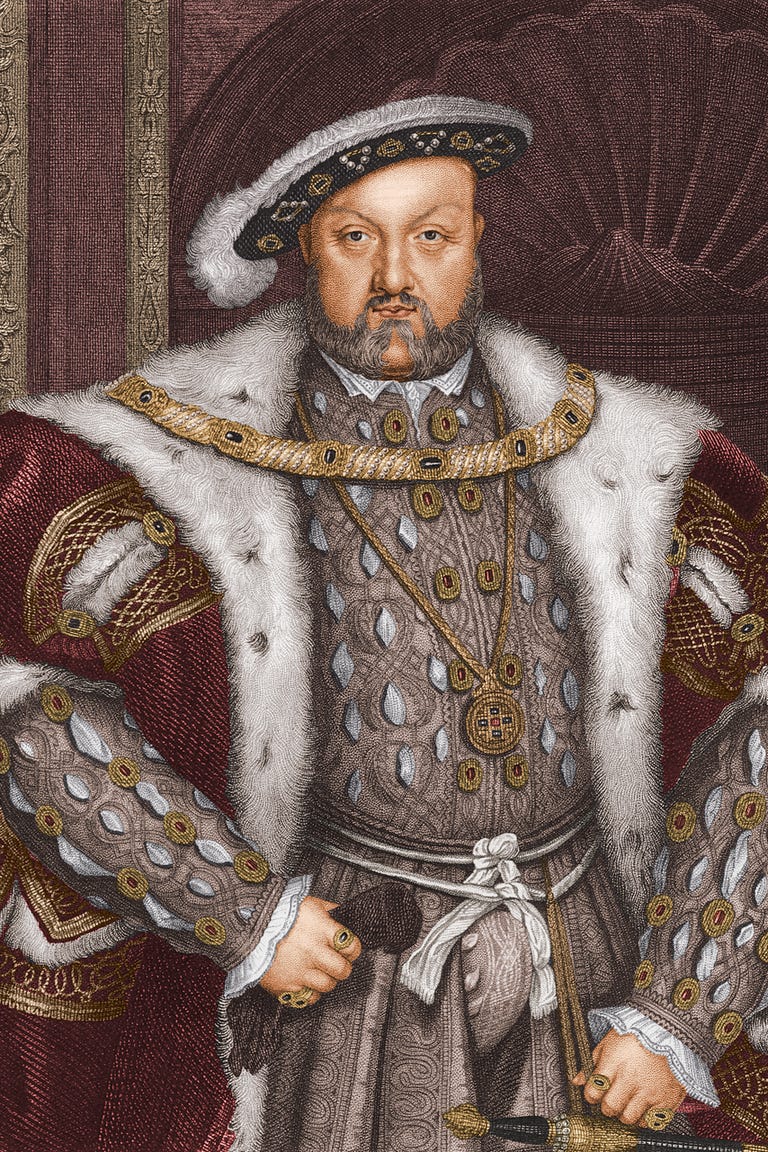 King Henry VIII desperately wanted to annul his first marriage to Catherine of Aragon, but that was strictly forbidden by the Pope, so Henry went and created the Church of England in 1534 and appointed himself its head. Now free to do as he pleased, he married five more times — and, oh yeah, had two of those wives, Anne Boleyn and Catherine Howard, beheaded.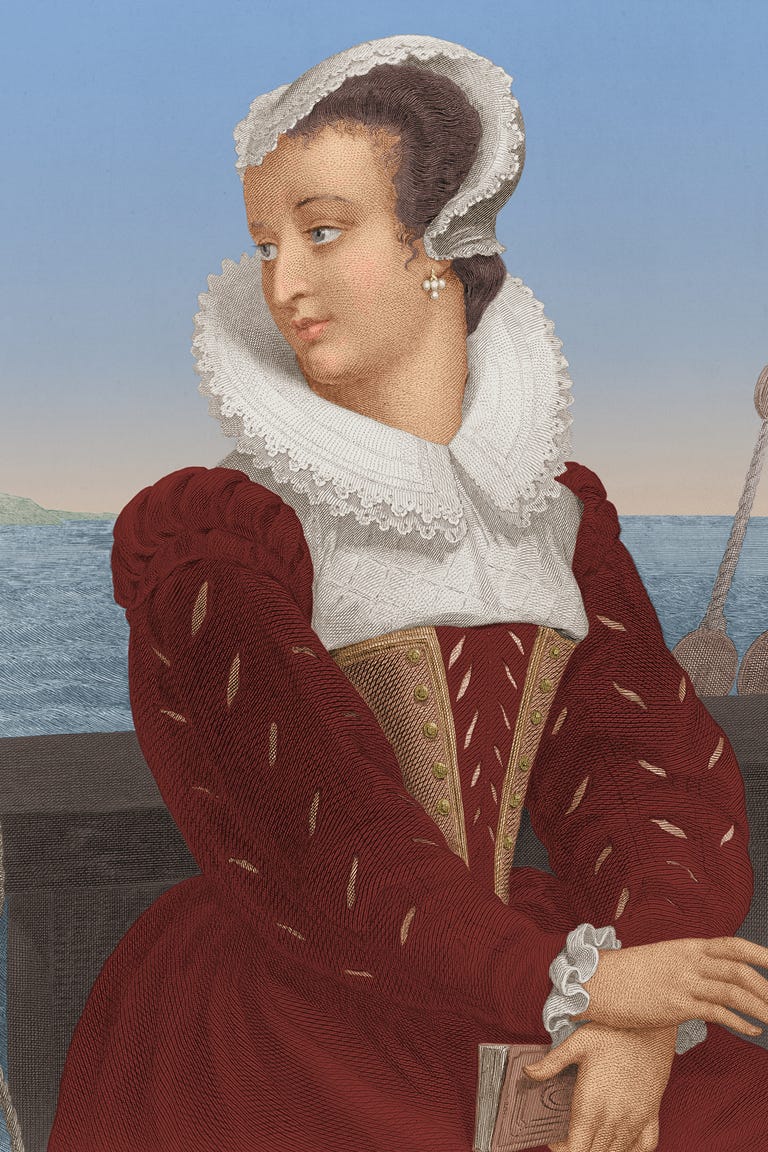 After Mary, Queen of Scots was forced to abdicate her throne following an uprising, in 1568 she fled to England, where Queen Elizabeth I, believing her a threat to the English throne, kept her in captive. She was right to worry, as a number of plots were planned to take out Elizabeth, who was a Protestant, and replace her with Mary, a Roman Catholic. When a spy for Elizabeth intercepted a letter from Mary ordering an assassination, Elizabeth had her beheaded. Margot Robbie and Saoirse Ronan will play the two queens in a new movie out this fall.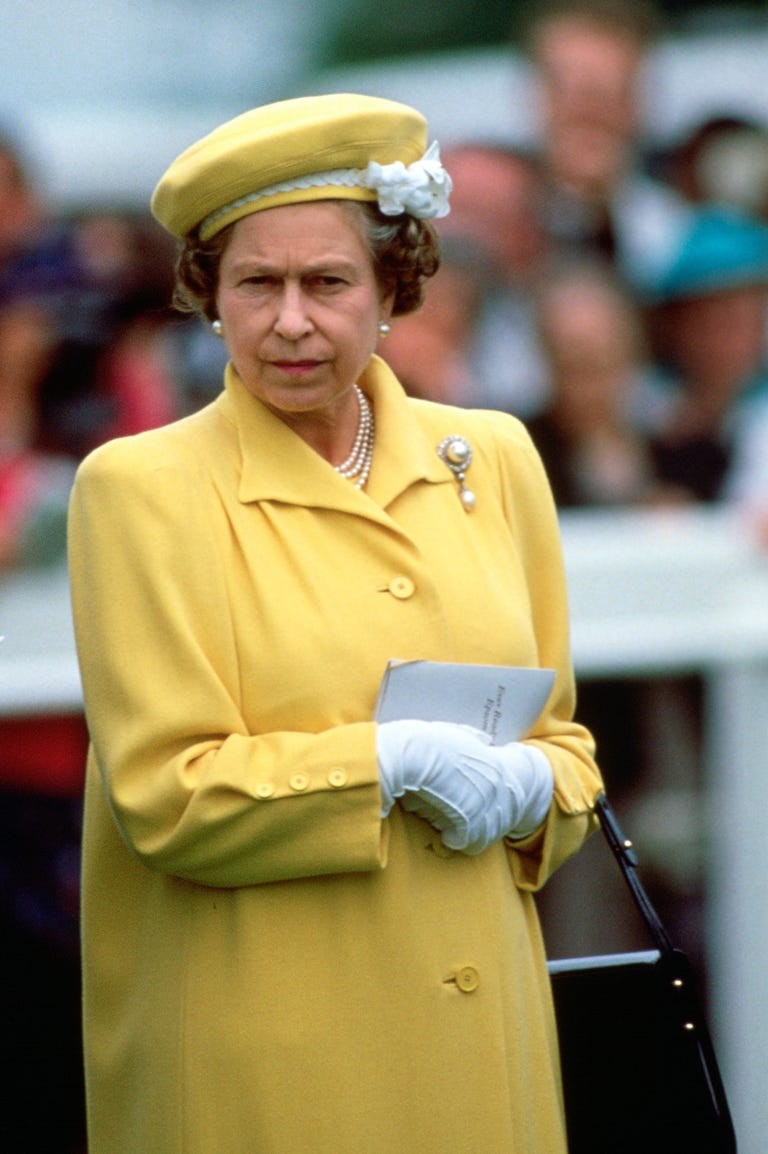 In 1982, an unemployed British man named Michael Fagan climbed up a drainpipe at Buckingham Palace and snuck into Queen Elizabeth II's bedroom, which was unguarded because a police officer left before his replacement arrived. The Queen was sleeping, and when she woke up and found him there, they reportedly chatted for ten minutes. When he asked for a cigarette, she was able to call for help.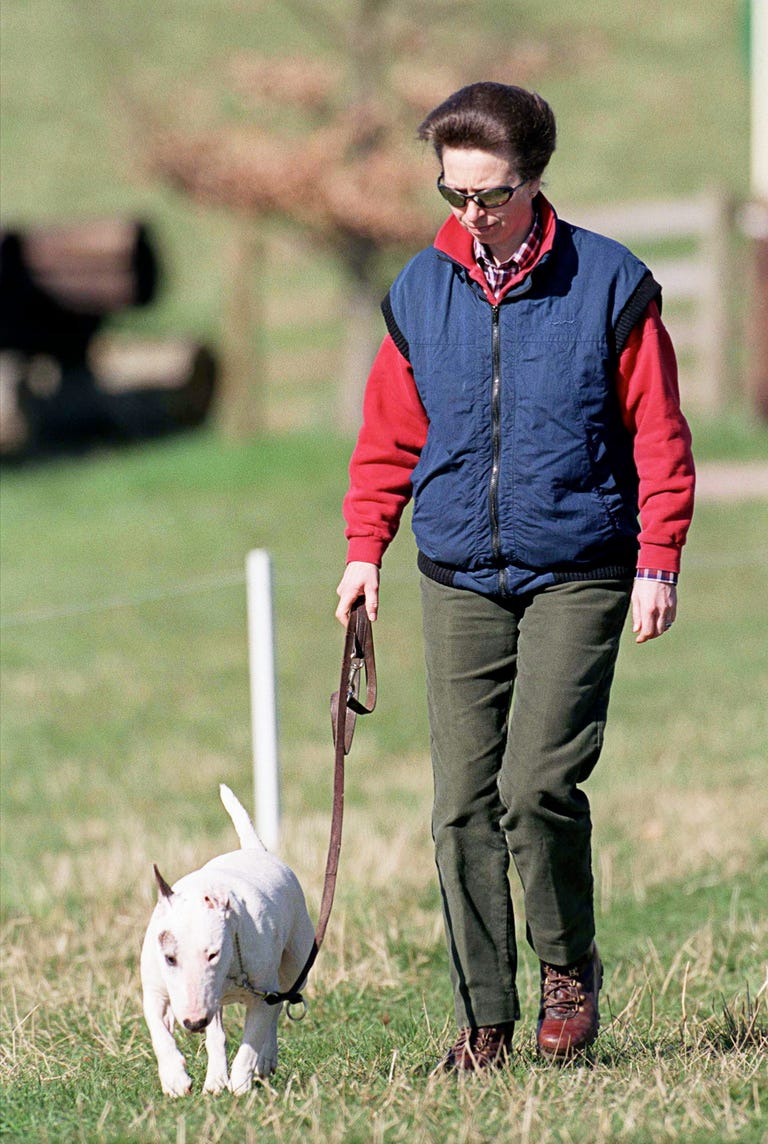 In 2002, Queen Elizabeth II's daughter, Princess Anne, was ordered to pay a £500 fine and provide an additional £500 in compensation to the families of two children who were bit by her unruly English bull terrier, Dotty. The boys, aged 12 and 7, were both taken to a hospital, but neither needed stitches. The incident gave Anne the notorious honor of being the first senior member of the royal family to be convicted of a criminal offense.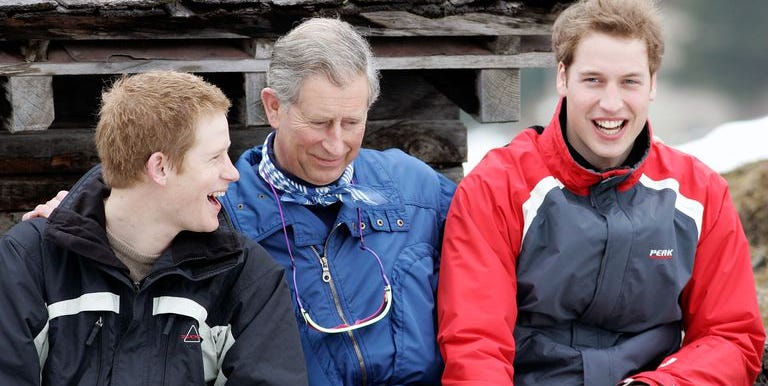 While posing for a photo at a Swiss ski resort in 2005, Prince Charles and his sons were asked about Charles' upcoming wedding to Camilla Parker Bowles by BBC reporter Nicholas Witchell. Charles sarcastically replied, "I am very glad you have heard of it anyway," then under his breath, he said to his sons, "These bloody people. I can't bear that man. He's so awful, he really is." The contempt for the press didn't sit well with, um, the press.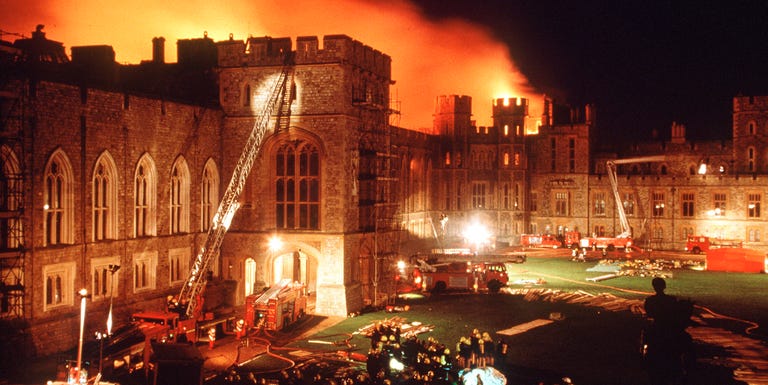 An enormous fire overtook the royal home in November 1992 after beginning in the Queen's private chapel, where a curtain was pressed against a spotlight. Two hundred and fifty firefighters showed up, and luckily, no one was seriously hurt. But 115 rooms were destroyed, and the restoration cost $60 million.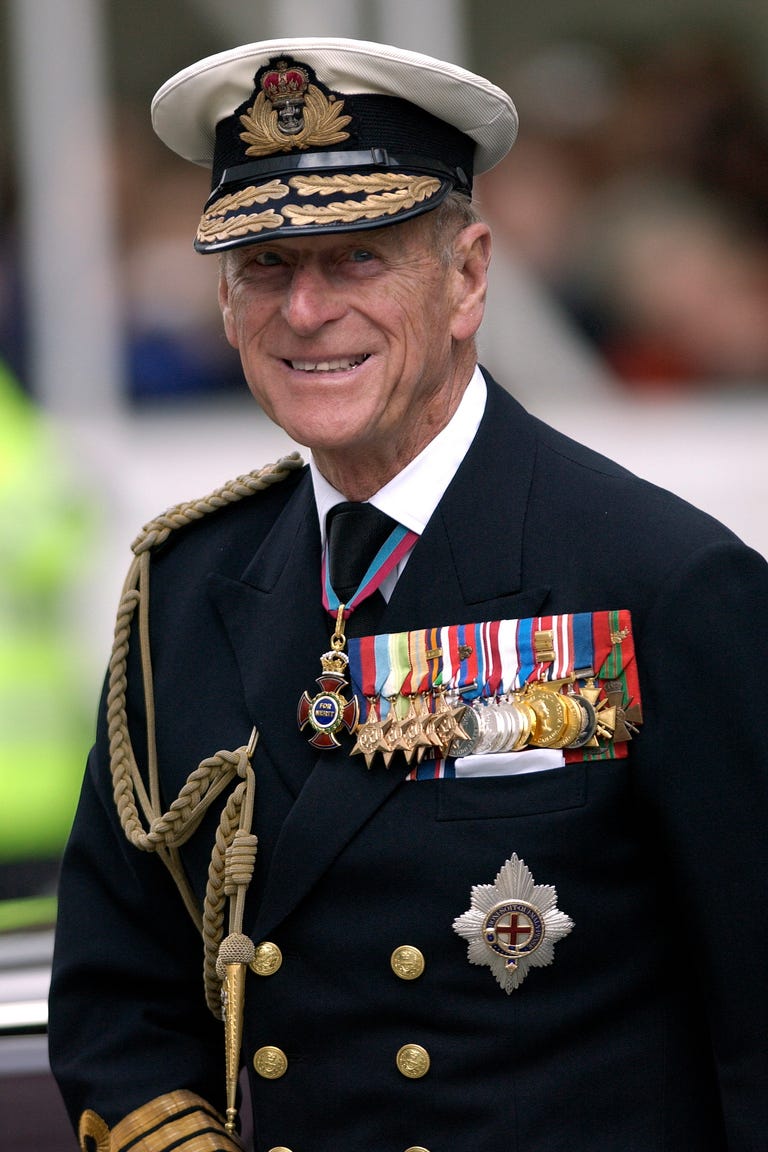 Tragedy struck Scotland in 1988 when terrorists bombed Pan Am Flight 103, killing 259 people on board and an additional 11 in Lockerbie, where the plane landed. In 1993, Prince Philip visited the location, where he made a cringe-worthy comparison to the previous year's Windsor Castle fire, which took no lives. "People usually say that after a fire, it is water damage that is the worst," he said. "We are still trying to dry out Windsor Castle."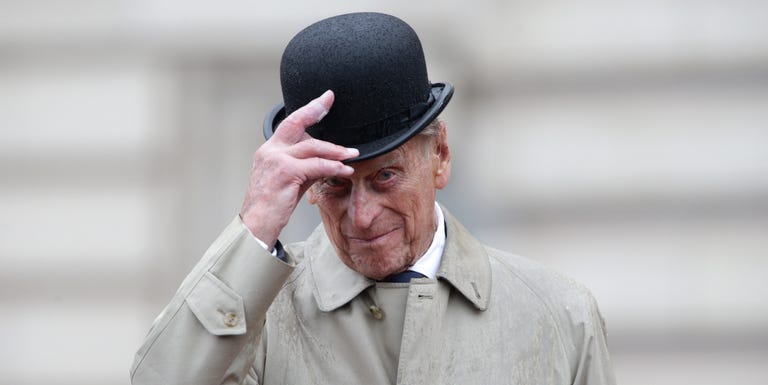 While visiting Tjapukai Cultural Park in Queensland, Australia with Queen Elizabeth II in 2002, Prince Philip asked tribal leader William Brin, "Do you still throw spears at each other?" "I wasn't exactly offended, but to be honest, I was surprised that he said something like that," Brin told The Standard. "I just told him, 'No, we don't do that anymore.'" Others were more upset, with one man telling the paper, "It is ignorant and offensive and shows the Australian Aborigines that the attitudes they have been fighting for the past 200 years still exist."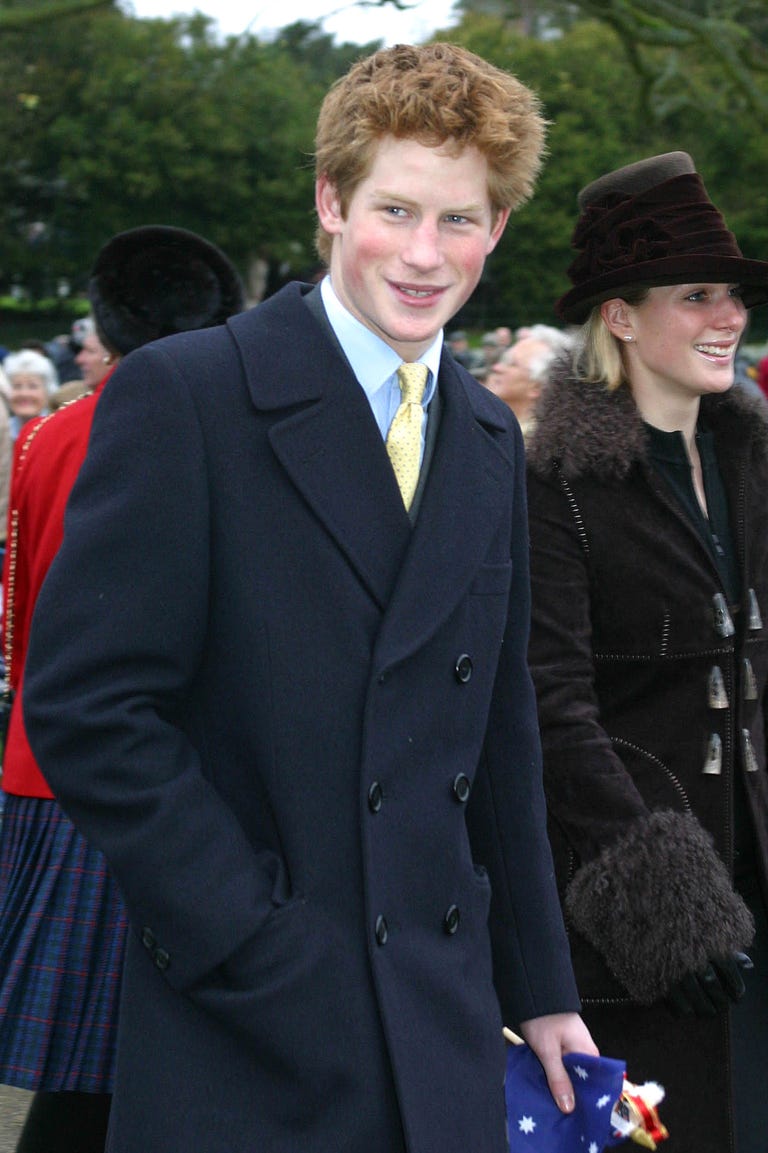 The News of the World put Prince Harry on the cover of the paper in 2002 when it uncovered that he had smoked pot the previous summer when he was 16 years old and also had drank at a pub near his home. It turned out Harry was already punished, having been sent to rehab for one day. The clinic's Bill Puddicombe told the BBC that Harry "came for a couple of hours on a day in late summer and talked to several people in recovery — heroin and cocaine addicts mostly."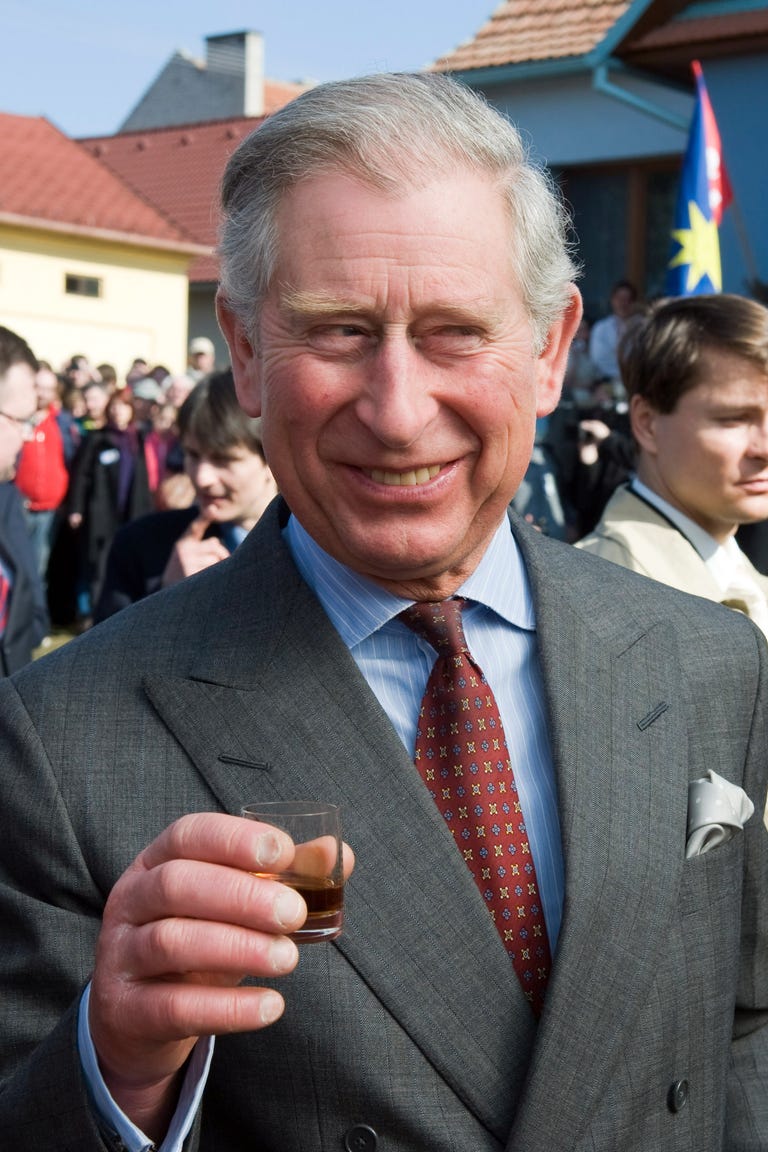 Prince Charles made headlines in 1963 when a tabloid reporter overheard him ordering a cherry brandy at a pub. The problem? Charles was only 14 and on a school sailing trip in Scotland. "I said the first drink that came into my head," he later said of the event, "because I'd drunk it before, when it was cold, out shooting." Buckingham Palace staff first denied the incident but later backtracked and admitted it. Charles reportedly has said that the words "cherry brandy" still cause him to "wince."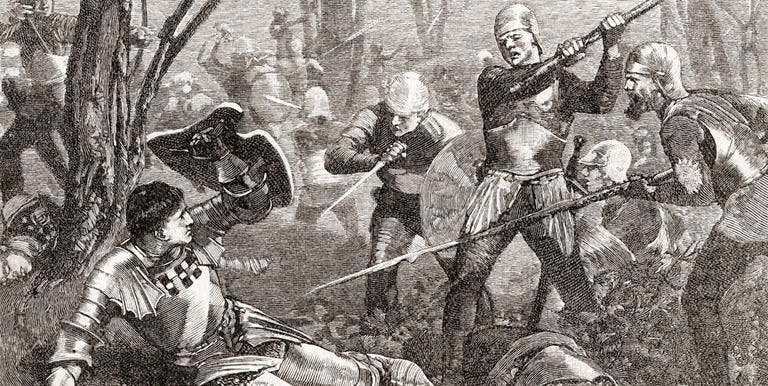 The 15th century wars were a battle for the throne between the House of Lancaster and the House of York, all of whom descended from the same family. Basically, there was a lot of bloodshed, with the Yorks initially claiming victory, with the Lancasters ultimately taking it home thanks to Henry Tudor. As King Henry VII, he married Elizabeth of York, uniting the two houses.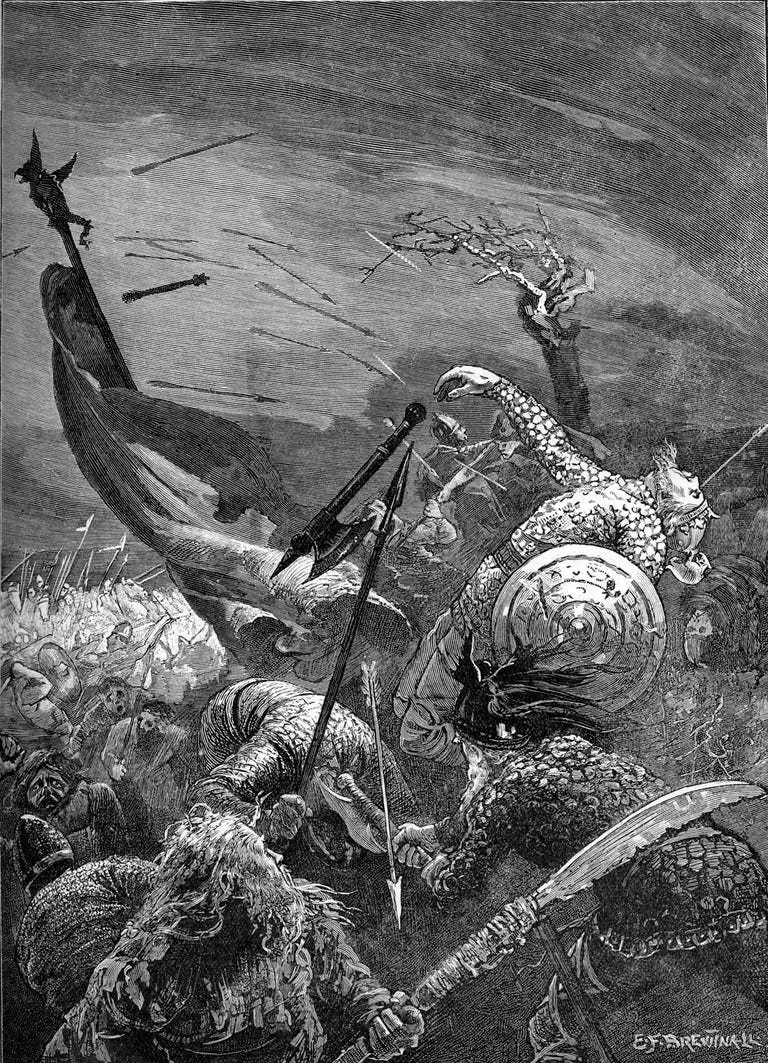 William the Conqueror became the first Norman king of England in 1066 when he defeated and killed Harold II, the last Anglo-Saxon king of England, at the Battle of Hastings. It was kind of a big deal.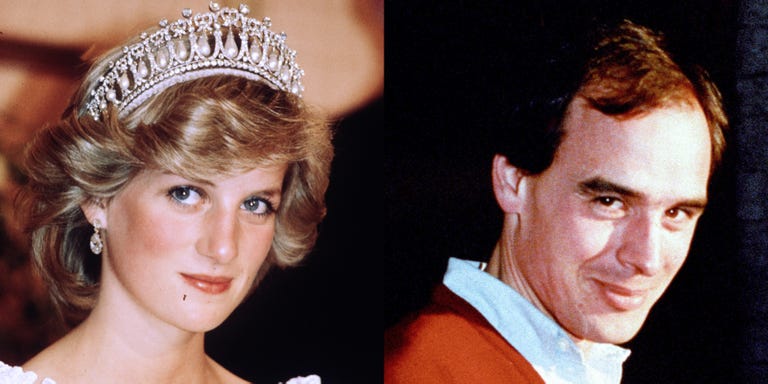 In 1992, The Sun revealed the existence of a recording of 1989 phone call between Princess Diana and her friend James Gilbey. Gilbey repeatedly used "Squidgy" as a term of affection when speaking to Di, as the two discussed topics including her fear of becoming pregnant, the way the Queen looked at her, and the show EastEnders. Diana eventually denied that the relationship was romantic, saying, "He is a very affectionate person. But the implications of that conversation were that we'd had an adulterous relationship, which was not true."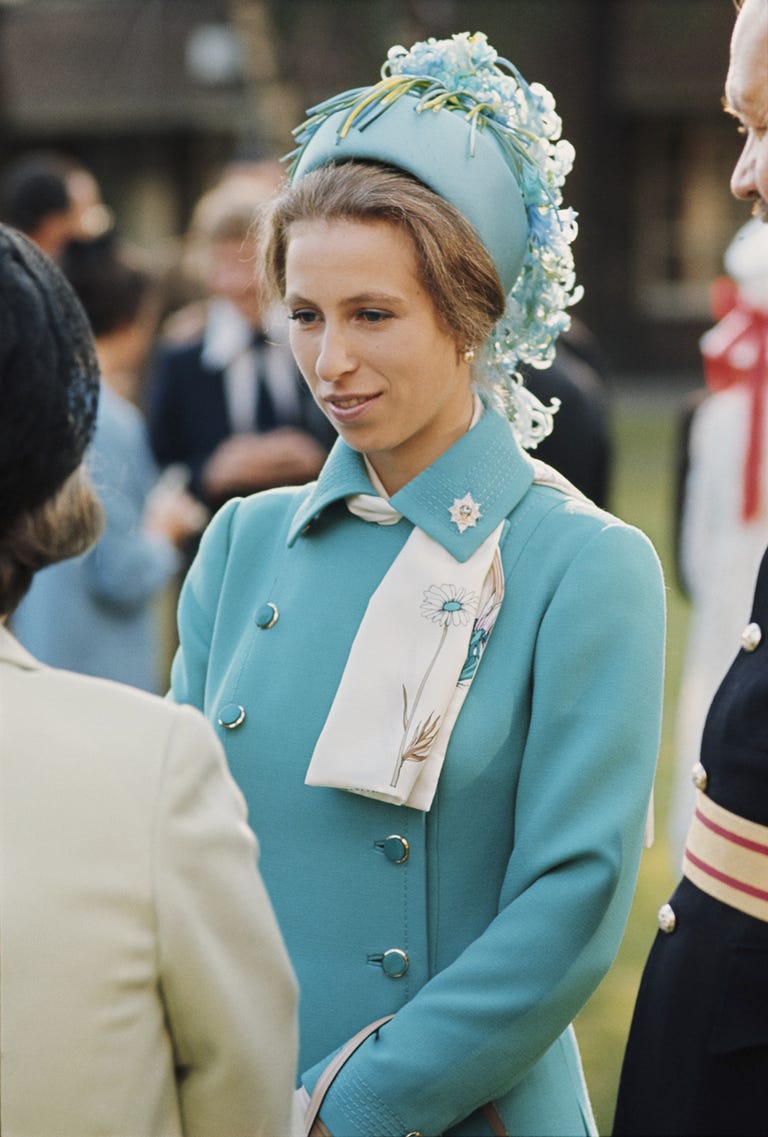 A 26-year-old mentally ill man named Ian Ball attempted to kidnap Princess Anne in 1974. After Anne took in a film screening, Ball overtook her limo in a Ford Escort, forcing the vehicle to stop. He then got out, ran toward the limo while wielding two guns, and shot her bodyguard in his shoulder. There were too many people around, though, and he was unable to grab Anne, so he took off running and was ultimately caught. Later in his car, police found handcuffs, tranquilizers, and a ransom letter demanding £2 million from the Queen.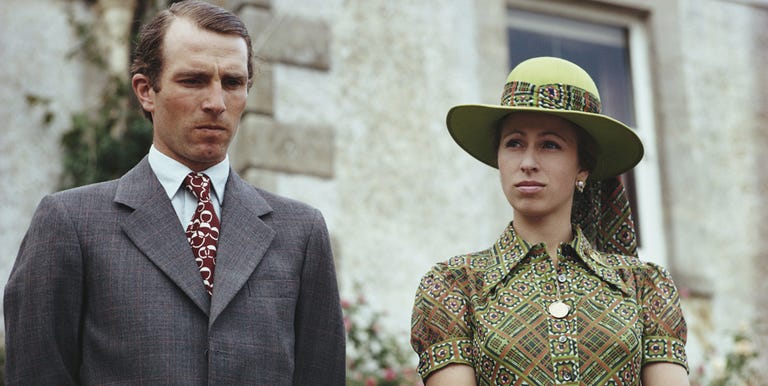 A 1991 paternity suit revealed that Princess Anne's then-husband, Captain Mark Phillips, had fathered a child in an extramarital affair with an art teacher named Heather Tonkin in New Zealand in 1984. By the time the suit arose, Anne and Mark were already separated, but the divorce was finalized in 1992.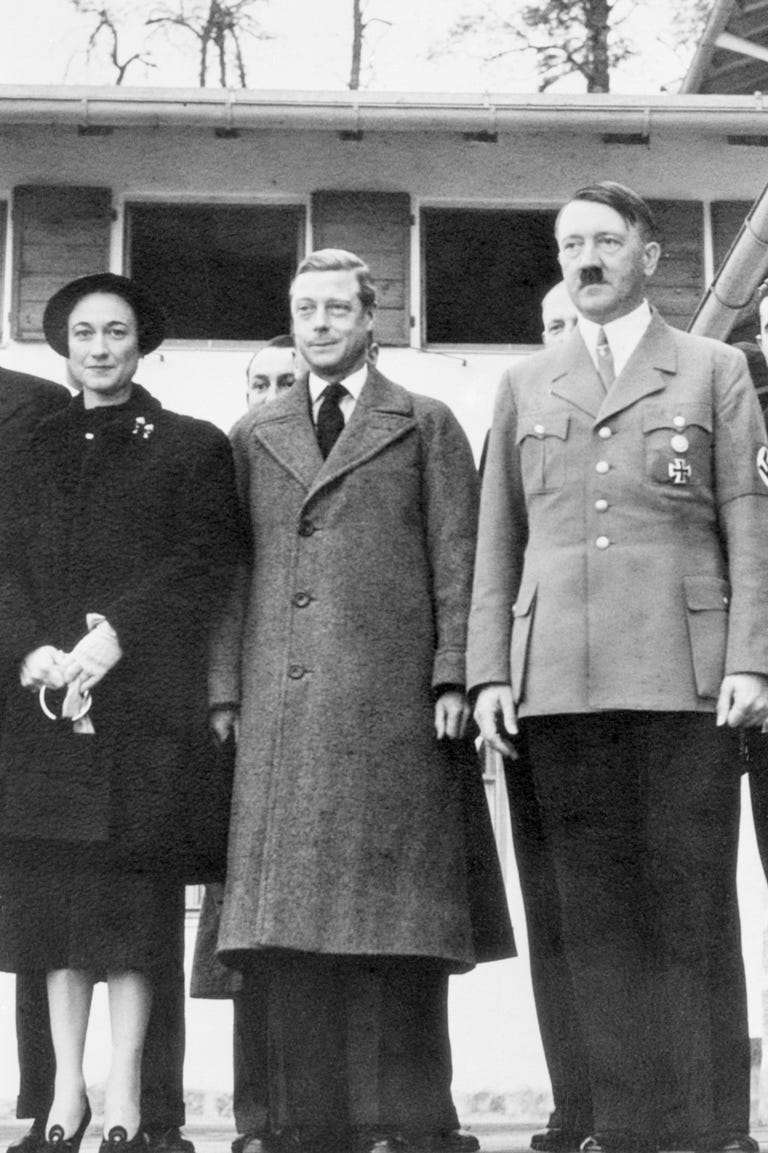 After Edward VIII abdicated the throne in 1936, he became the Duke of Windsor and, in 1937, visited Hitler and reportedly gave him the Nazi salute. As it turned out, telegrams revealed the Germans were later planning to kidnap the Duke and reinstate him as king of England as a sort of puppet for the Nazis. That didn't happen, as the Duke was appointed governor of Bermuda.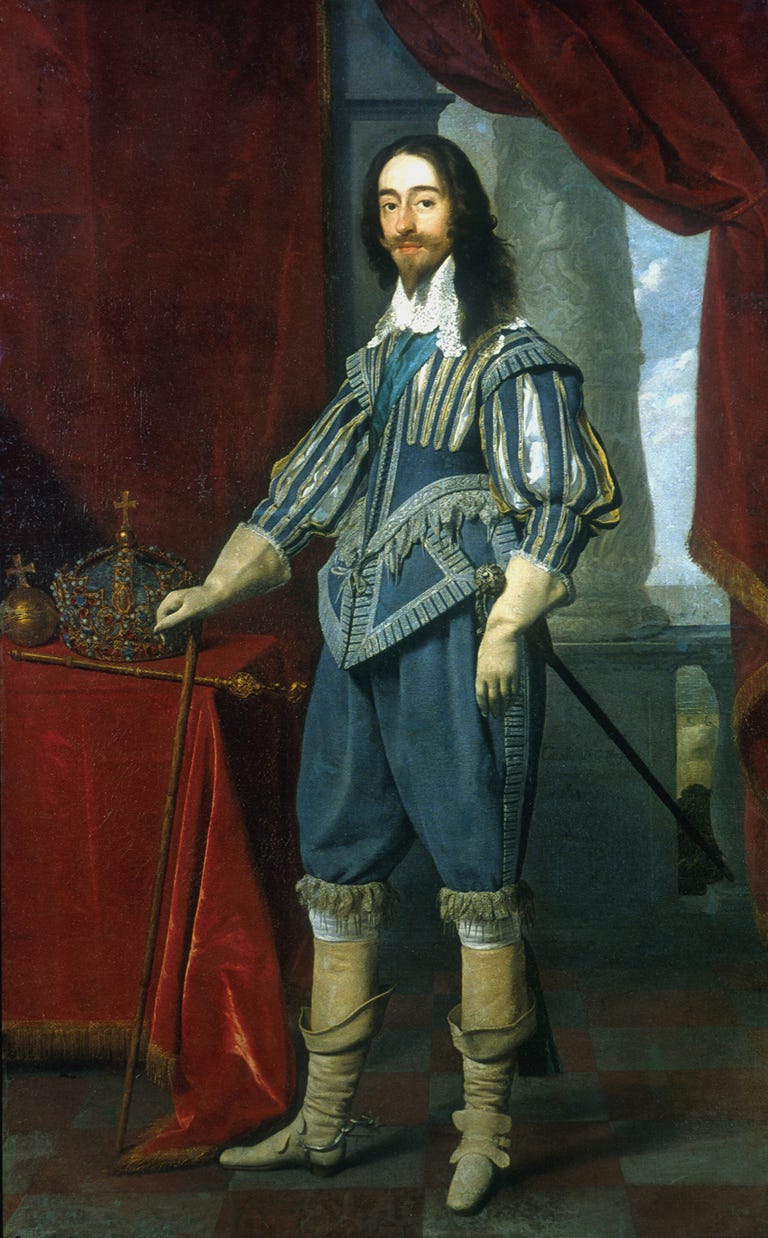 The English Civil War resulted in King Charles I's execution in 1649 which, according to Michael Farquhar's book Behind the Palace Doors: Five Centuries of Sex, Adventure, Vice Treachery, and Folly from Royal Britain, was a brutally bloody affair. Farquhar wrote that after Charles' beheading, the executioner slammed the head to the ground and bruised it, soldiers dipped their swords in the blood, and then his hair and blood "were sold by parcels."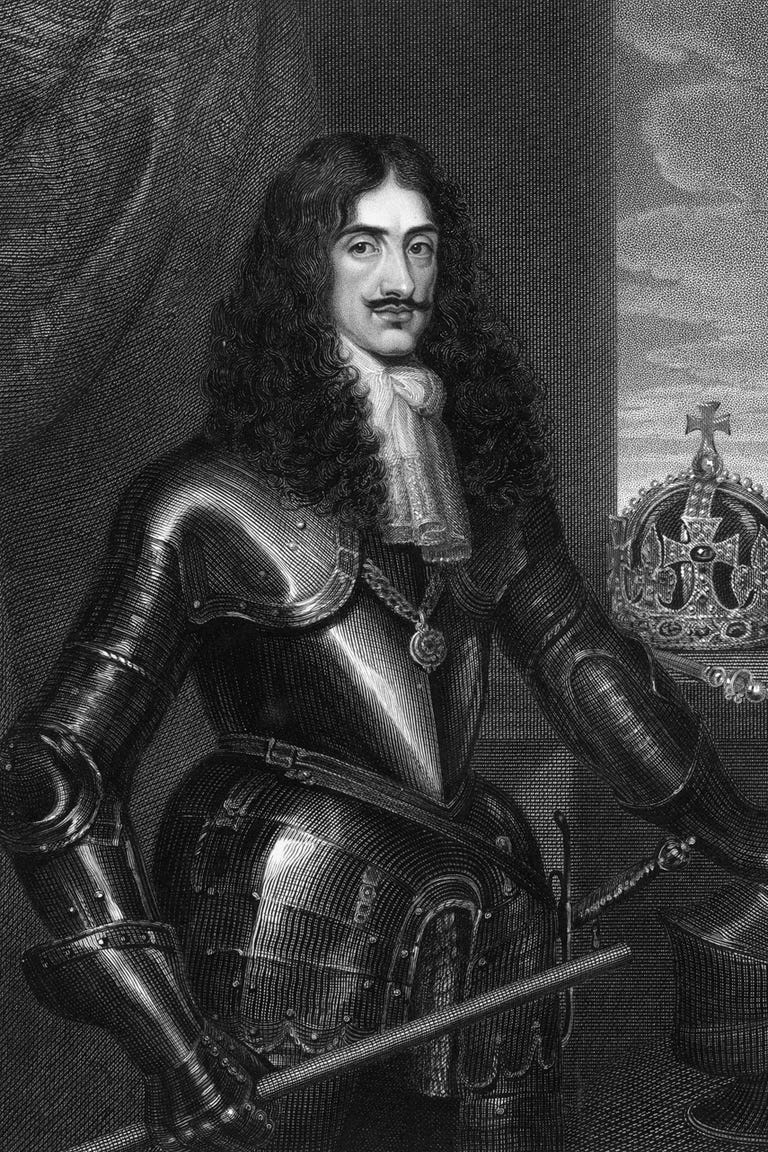 Known as the Merry Monarch, Charles II got frisky with many women during his reign in the 1600s, resulting in at least 12 children outside of his marriage to Catherine of Braganza. In his book, Farquhar quoted George Villiers, the second Duke of Buckingham as having said, "A king is supposed to be the father of his people and Charles certainly was father to a good many of them."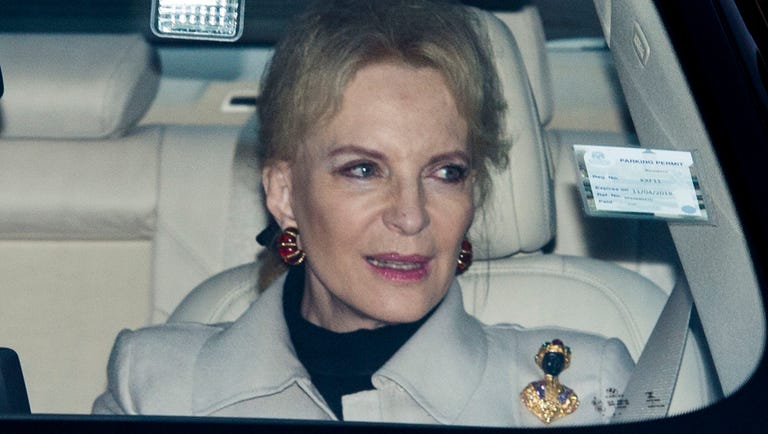 Princess Michael of Kent shocked many when she showed up a lunch last December at Buckingham Palace wearing a brooch in the style of "blackamoor," which is considered offensive for exoticizing African people. The style choice was deemed especially tone-deaf considering Meghan Markle, who has written about her difficulties growing up mixed-race, attended the event. The princess' rep released a statement, apologizing: "The brooch was a gift and had been worn many times before. Princess Michael is very sorry and distressed that it has caused offense."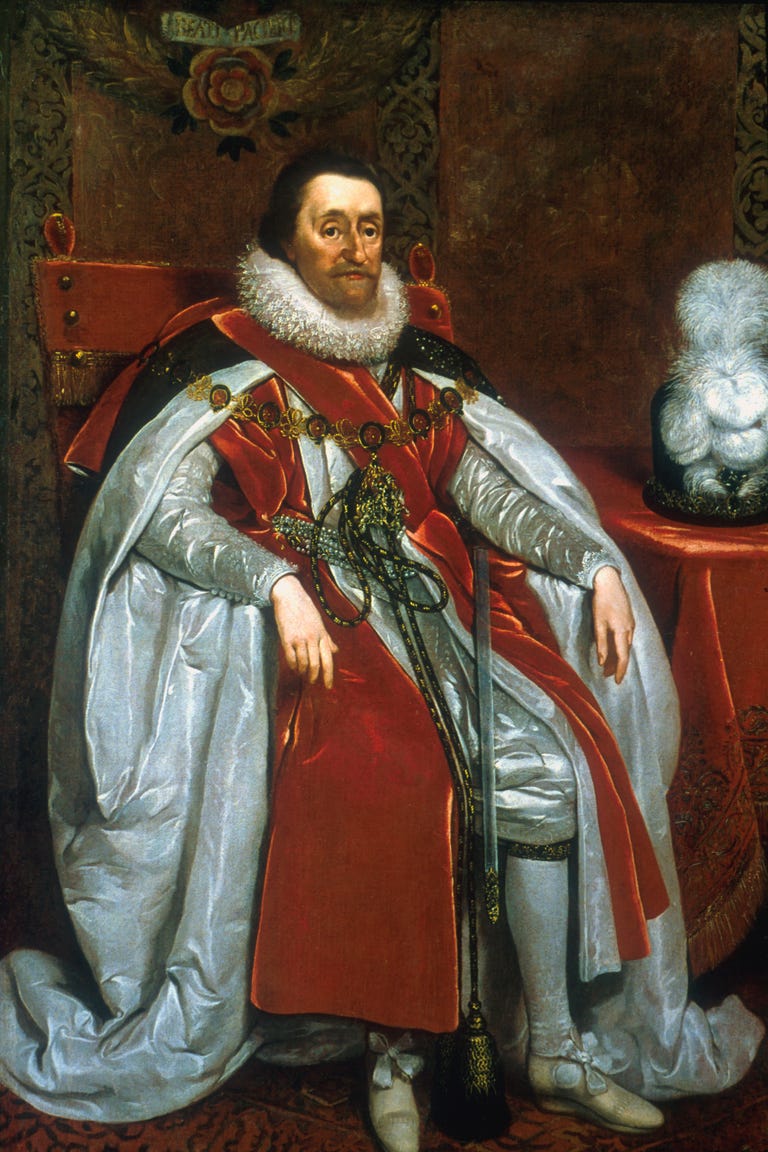 Guy Fawkes attempted to execute a plan in 1605 to assassinate King James I by blowing up the House of Lords during the beginning of a session of Parliament. The plan was foiled when an anonymous letter tipped off authorities to the 36 barrels of gunpowder waiting in the cellars to do the deed.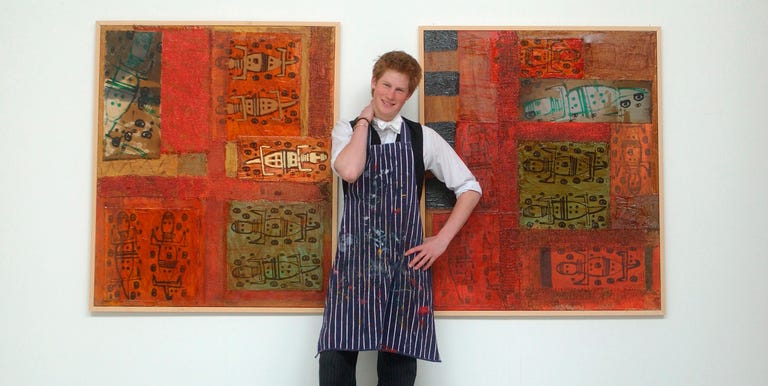 In 2004, one of Prince Harry's former teachers at Eton College, Sarah Forsyth, claimed that the prince had cheated on an art exam. It came up in a court case in which Forsyth said she was unjustly fired by the school. She asserted that the head of art, Ian Burke, told her to ghost write text to accompany Harry's project. "I assumed I had been asked to do this because Prince Harry was a weak student," she said in the hearing. In 2006, the employment tribunal did not find any evidence of Harry's cheating but did acknowledge the prince had received help on "his A-level 'expressive' project." Forsyth was awarded £45,000 in damages.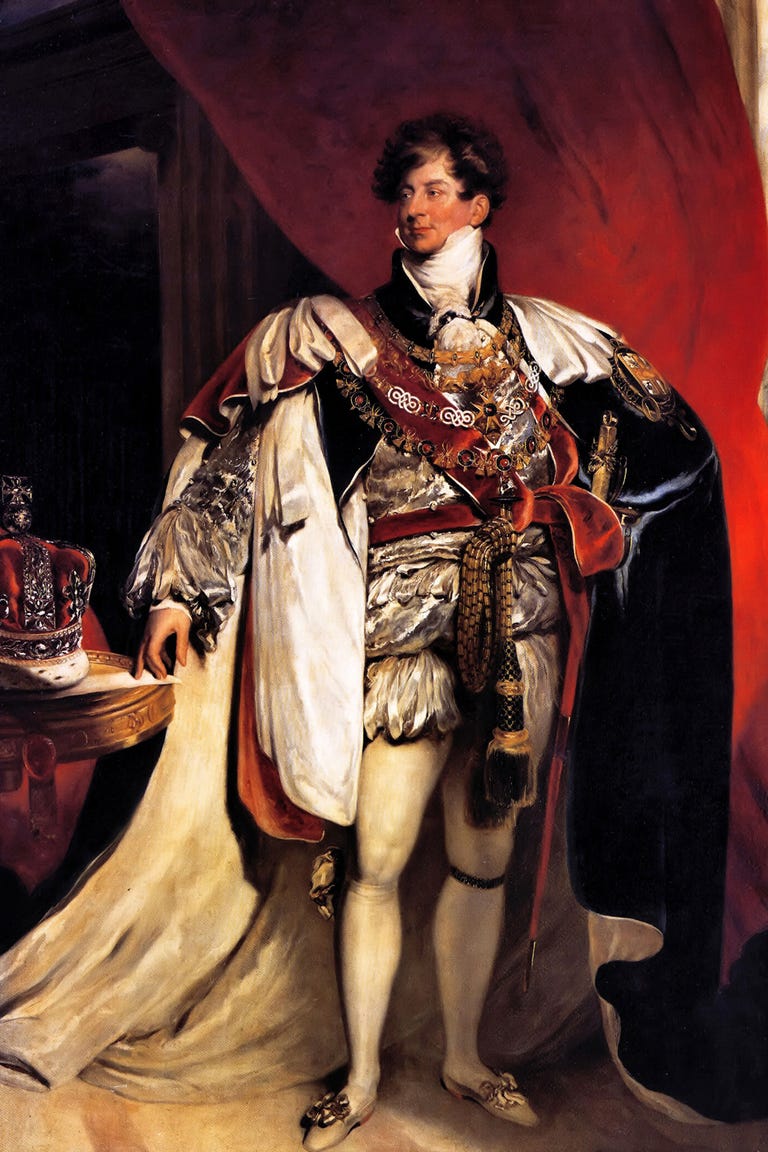 King George IV was married to Caroline of Brunswick in 1795, but he already had secretly (and illegally) married a commoner, Maria Fitzherbert, ten years prior. It seems Fitzherbert was his true love — he was buried with a miniature portrait of her.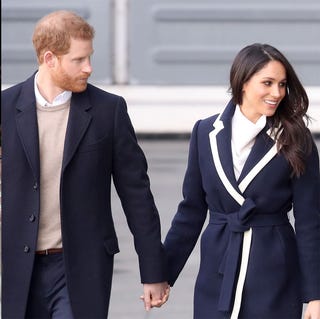 Source: Read Full Article