32 Valentine\u2019s Day Date Ideas That Are Anything But Cheesy
If the simple thought of Valentine's Day stresses you out every single winter, take a deep breath. There's totally a way out of the holiday headache you're about to give yourself.
Nix the flowers, the chocolates, and the dinner for two (okay, maybe keep the chocolates), and opt for one of these creative Valentine's Day date ideas instead. You've probably gonethe traditional route sooo many times, you've run out of ideas anyway.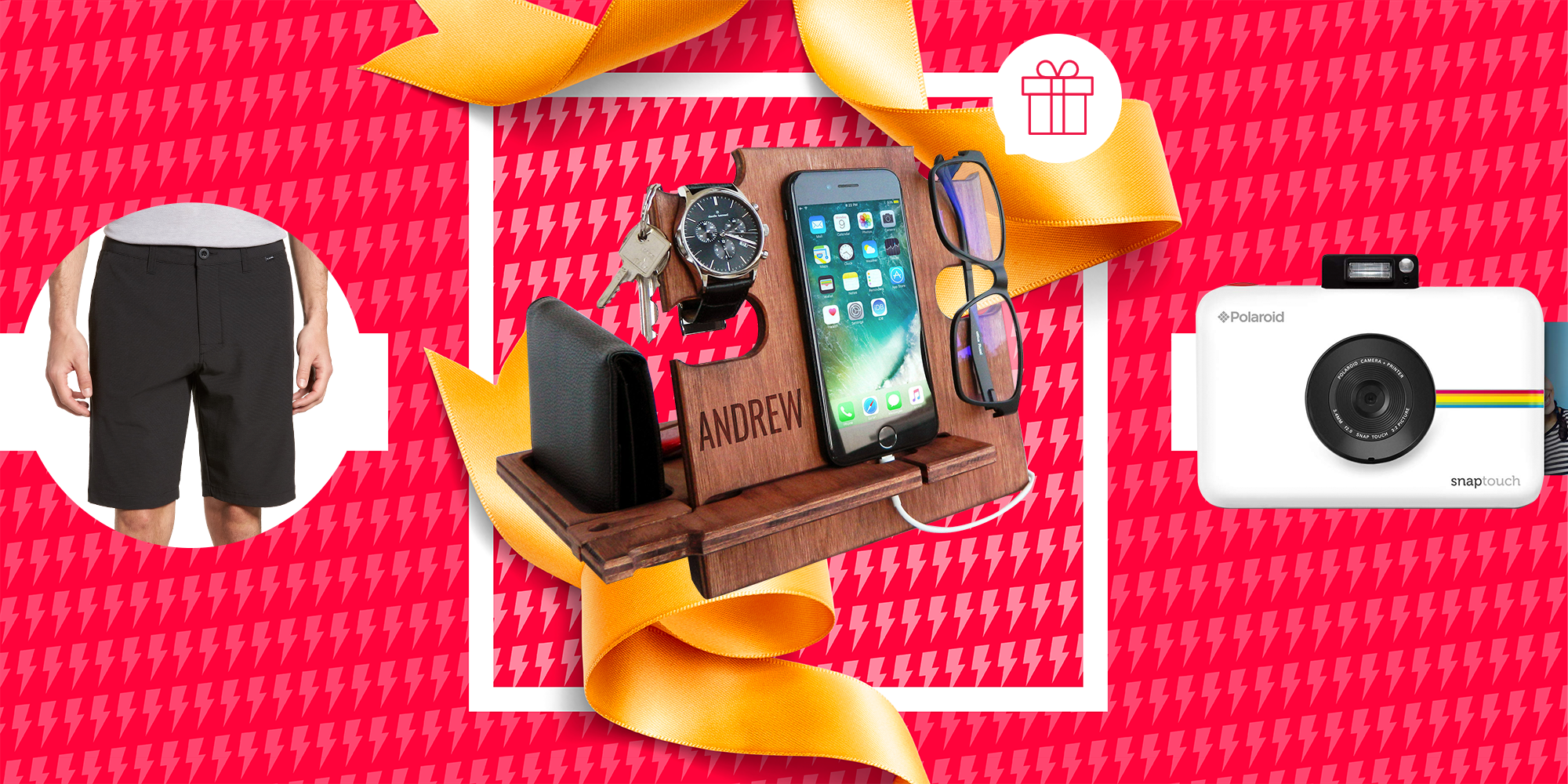 Plus, going on an unconventional Valentine's Day date can help you "change things up just a bit" and even "create excitement and passion" in your relationship, says Terri Orbuch, PhD, professor at Oakland University and author of 5 Simple Steps to Take Your Marriage From Good to Great. To do that, she recommends going on a date that includes one of three things, or all three if possible: a creative activity, a physical activity, and/or a new activity.
And remember, sometimes (read: most of the time) simple is the best option. So before you write off V-Day entirely, take a look at these unique Valentine's Day date ideas that will wow your S.O. this year.
1. Take a virtual cocktail class.
Instead of going out for drinks, learn how to make them yourself.There are plenty of fun virtual cocktail classes that will make your Valentine's Day that much more special (and boozy). Do a quick Google search for mixology classes or events. Easy peasy!
2. Have a spa date.

Instead of stressing yourself out to plan an intricate evening, try something different like a DIY at-home spa day for two. Pamper each other and leave the date in a completely relaxed state of mind. After all, the couple that face-masks together, stays together (amirite?).
3. Go on a take-out tour.
Any foodies out there? Then don't limit yourself to just one meal this Valentine's Day. Instead, go on a take-out tour in your area by picking up different dishes at different restaurants. Try a cuisine that you would never have tasted otherwise.
4. Test your rock-climbing skills.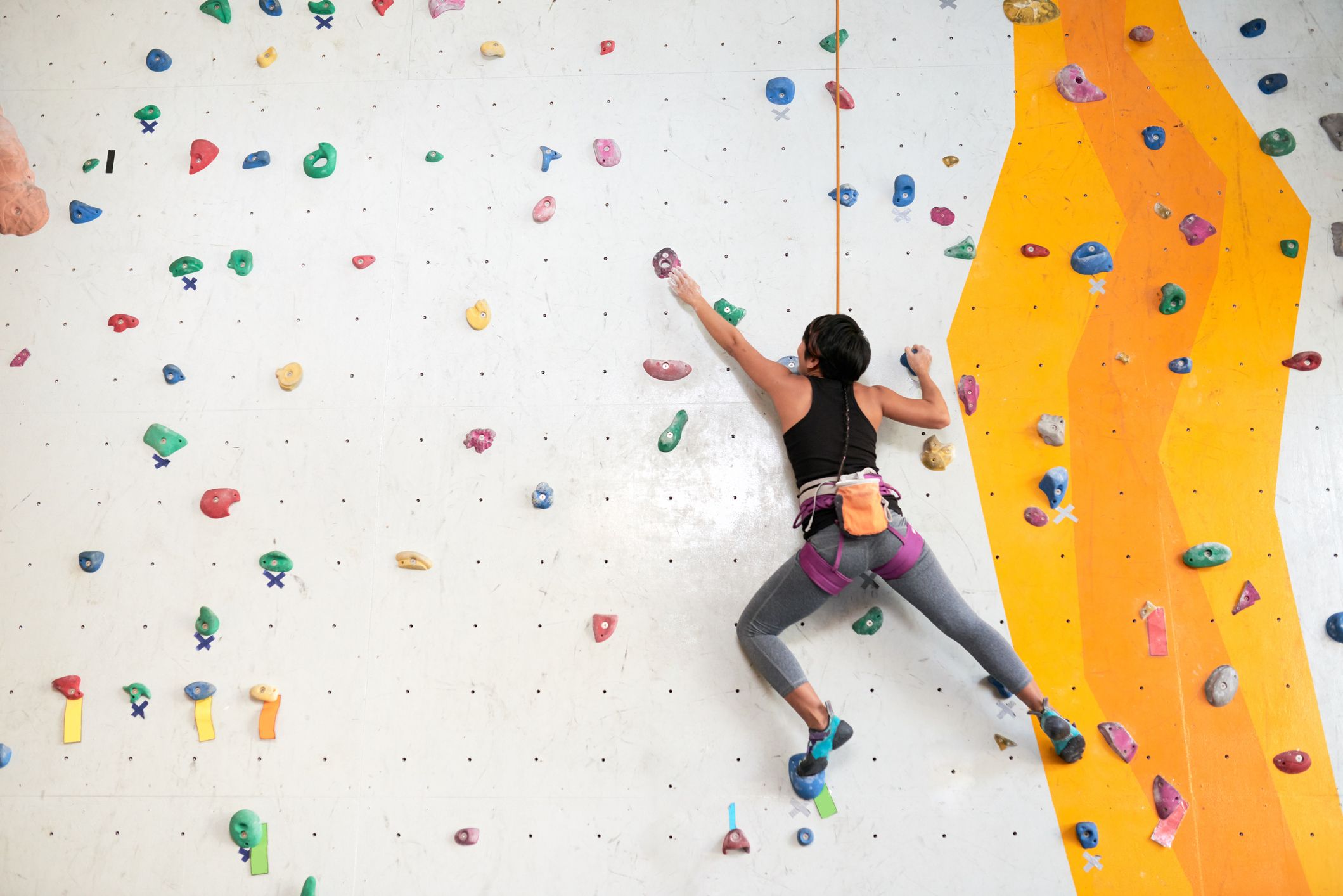 Orbuch recommends planning a date that involves physical activity or exercise because it'll increase your adrenaline—and arousal. "This creates excitement and can reignite the passion in your relationship," she says. So if you've been together long enough to have a Valentine's Day tradition (especially one that revolves around sitting down), now's the time to break it. P.S. Rock climbing specifically requires trust and communication, so it's basically the perfect bonding activity.
5. Go on a local historical tour.
You might not be able to give your history buff beau a time machine for V Day, but you can take them on a historical tour of your town or nearby city. Check for guided walking tours that'll show you your home in a whole new way (some even include food and/or drink stops).
6. Lace up some skates.
Strap on your ice skates, and take your partner out for a classic winter night they won't forget. Even if they haven't skated before, teaching them how is still a fun date-night activity that will bring you two even closer together. Plus, someone is bound to fall at least once in the night, so you're guaranteed a few laughs too.
7. Go for a creative option at poetry night.
If you're the artsy type, why not flex your creative muscles on this day of luuurve with an at-home open mic or poetry night? Without the pressure of a crowd, it will be way easier to read a special something to your loved one.
8. Have a picnic in your living room.
Bring a basket, blanket, sandwiches, and a bottle of wine, and host a romantic picnic from the comfort of your home. But stay away from the couch, so you really mix it up!
9. Pose away in a photo session.
Hear me out: While a photo session can feel cheesy, once you have those adorable couples photos, you won't think twice about how corny you looked in that Charlie's Angels pose in the second shot. Use the session as an opportunity to have fun with each other and create memories and photos that will literally last a lifetime. Shoott makes it easy to book a session in your area, and you'll only pay for the photos you like.
10. Volunteer somewhere together.
Hopefully, you show your partner love all year round. So instead of showering each other this V-Day, give love to someone else who may need it even more. Soup kitchens and homeless shelters are always looking for volunteers, as are animal shelters (furry babes need love too!).
11. Turn your kitchen into a speakeasy.
These undercover bars will make you feel like you're in on a dirty little secret, and the cocktails are bomb. Try out a few fancy cocktail recipes to recreate the vibe at home.
12. Visit a garden.
Florals? For winter? Groundbreaking. But actually though—just because Valentine's Day occurs in the middle of February, doesn't mean you can't have a beautiful evening with a breathtaking floral backdrop. There are plenty of botanical gardens that will give your V-Day just the spruce it needs.
13. Take a pottery class.
Re-enact the scene from Ghost (you know you want to!) in a virtual couples pottery class this Valentine's Day. You'll end the evening with a new skill and already be in the mood to get a little dirty and a lot handsy.
14. Learn a language together.
French lessons with French wine? Spanish with tapas? Yes, you can make language-learning a fun adventure!
15. Make your own beer.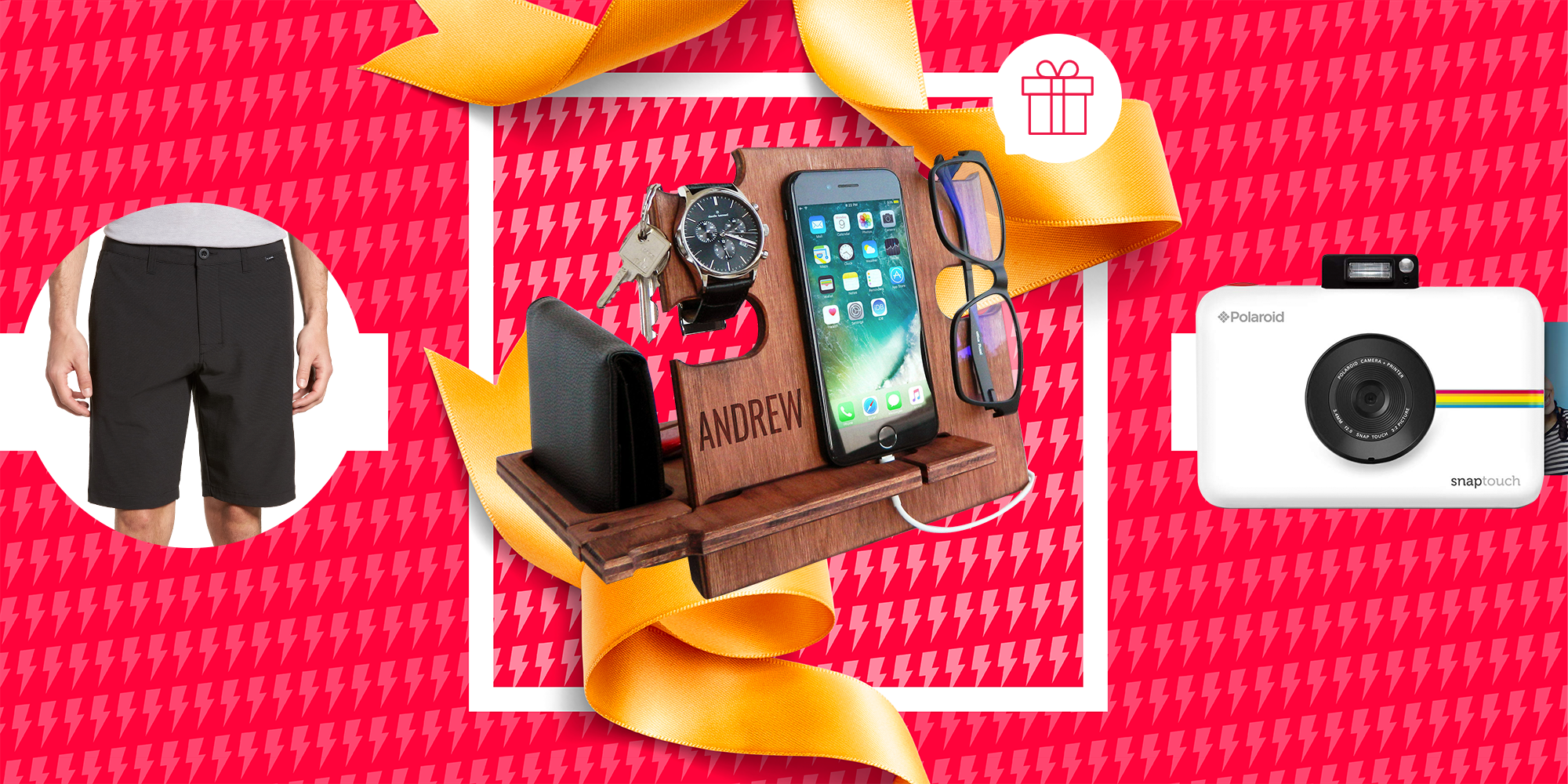 Who died and made champagne the official drink of Valentine's Day? No one, that's who. If you and your partner like beer, then you're gonna love learning how to make it—and, more importantly, taking your own batch home. An at-home beer kit makes this easy.
16. Take a cooking class.
Ditch the fancy (read: overpriced) pre-fixe dinner in favor of a fun night making a new dish. This activity-based date strengthens your bond as a couple, says Orbuch, because you get to work as a team making something. Opt for a chocolate-making class if you want to include a (literal) taste of Valentine's Day. There are plenty you can take virtually!
17. Paint and pour.
Explore your creative side with your partner, and drink while you do it (win-freakin'-win). Just like with the cooking class, you're making something special together—except this time, you'll have art to remind you of that one really awesome V-Day for years to come.
18. Go on a scavenger hunt.
Forget that super-cheesy one you did at summer camp: This scavenger hunt will actually be fun because you get to make the rules. Twenty-first-birthday style, pick 1o to 20 items that are either hard to get (like a flower from someone else's bouquet) or just entertaining (find a $1 gift in one minute), that your S.O. has to check off by the end of the night, and have them do the same for you. You'll both end up with cool stuff and even more memories.
19. Shop at a flea market.
You never know what you'll find at a flea market, and that's half the fun. Set a budget and hunt for gifts with your S.O. You might learn something new about your loved one in the process.
20. Take a salsa-dance lesson.
Even if you have two left feet (or your partner does), a beginners' class can help you channel a sexy alter-ego. This will pay off long after February 14th, says Orbuch, because the arousal created from this activity can transfer to your partner and relationship. You can make it even easier with tutorials on YouTube!
21. Plan your next trip.
Travel may be on pause this year, but having something to look forward to is clutch in stressful times. Discuss your dream trips and plot out your ideal itinerary.
22. Go camping.
Yes, winter camping is a thing. It's not for everyone, but with the right gear (and attitude!), you can enjoy the outdoors any time of year, even when it's cold AF. And hey, you'll never take your partner's body heat for granted again!
23. Take a hike.
Even if you're chillin' in a colder climate (literally), you can still bundle up for an awesome hike—and cuddle up near a fire afterward. Done!
24. Rent a cabin.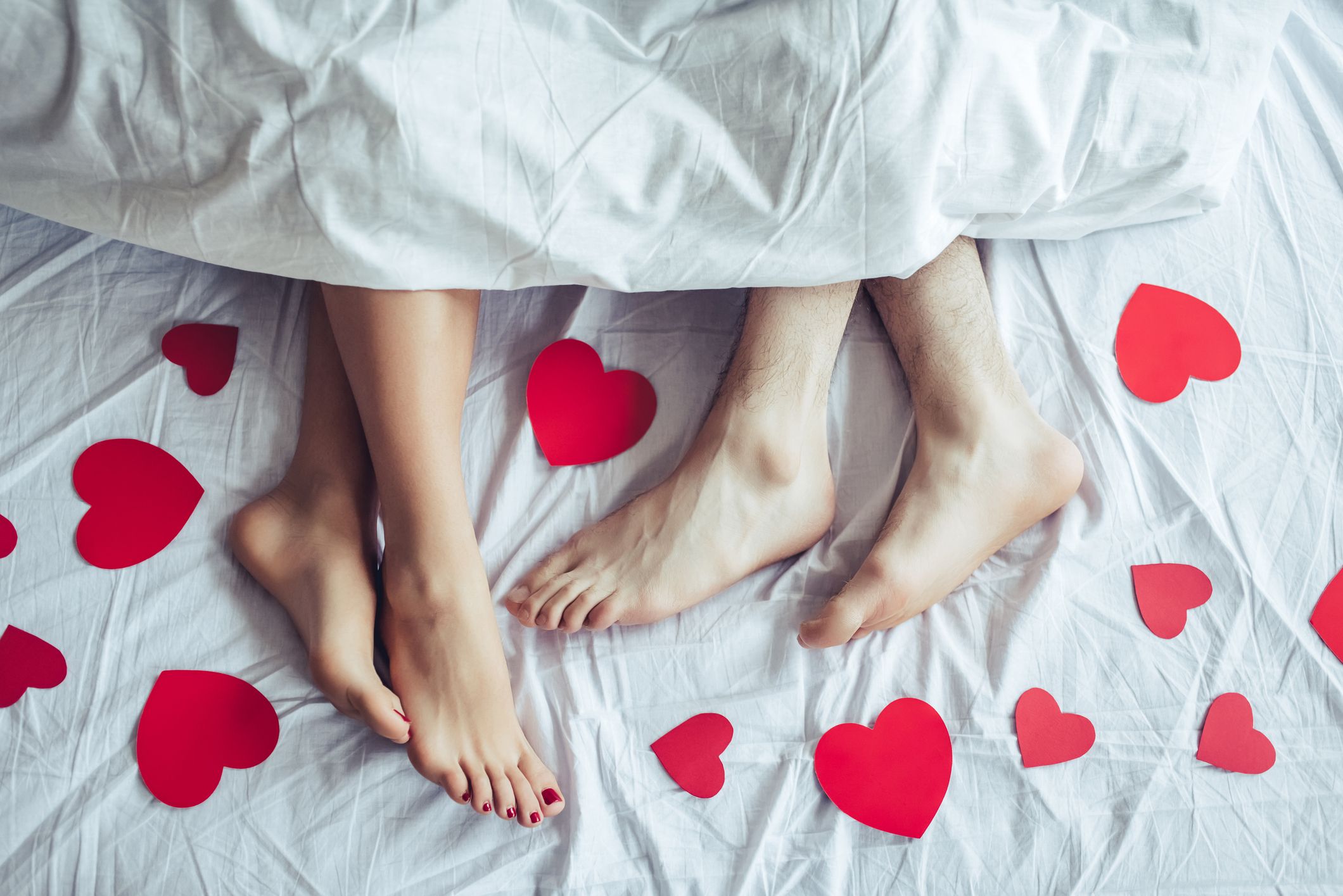 Find a cabin on Airbnb to remove yourself from the day-to-day grind. Once you get settled, spend the night stargazing together—which, yeah, sounds kinda corny, but totally worth it once you're out there.
25. Play shuffleboard or bocce ball.
Your grandparents know what's up. Shuffleboard and bocce ball are both super-fun games that can spark some healthy competition between you and your boo.
26. Cook a fancy brunch.
Is anything better than brunch? No need to answer that. Put your egg-poaching skills to the test with a next-level V-Day brunch. Bonus points for cranberry mimosas!
27.Have a tea party for two.

Make your S.O.'s favorite tea, plus some sandwiches and scones, and you'll have a cute 'n' cozy Valentine's Day neither of you will forget.
28. Play some one-on-one basketball.
You don't need to make any big or dramatic changes with your partner to do something new on V-Day, says Orbuch. So while a basketball date might seem ordinary, chances are you haven't played in a while, right? Wanna make it even more interesting? Loser pays for your next date.
29. Find a new area near home.
Drive around (and don't stop) until you find something new and interesting. Every couple falls into a relationship rut, says Orbuch, so take a different route around your neighborhood and see what you find together. Even if the new place is a total bust, well, at least you can laugh about it.
30. Book a staycation.
You don't need to "do something outlandish," like whisking your valentine off to some tropical locale, says Orbuch. Instead, make a quick trip to the next town over and explore a hiking trail there. You'll be surprised how different the world can be just a few miles away. You can even make your hometown feel new again by playing tourist and staying in a nice-ish hotel.
31. Break out the board games.
Prepare to see another side of your partner: Board games have a way of bringing out the competitor in everyone. You've been warned!
32. Go snowshoeing.
Skiing is a solid winter activity, but not everyone lives near the slopes. That's why snowshoeing is a super-satisfying alternative you can do anywhere, even across your own backyard!
Source: Read Full Article